Decorating a Christmas Table with natural Materials
Decorating a Christmas Table with natural Materials
The place setting is a mat made from a Happy Moments netted fabric tablerunner. Decorated with wooden baubles and star anise with a touch of gold. The rolled-up napkin is decorated with netted fabric and ribbon.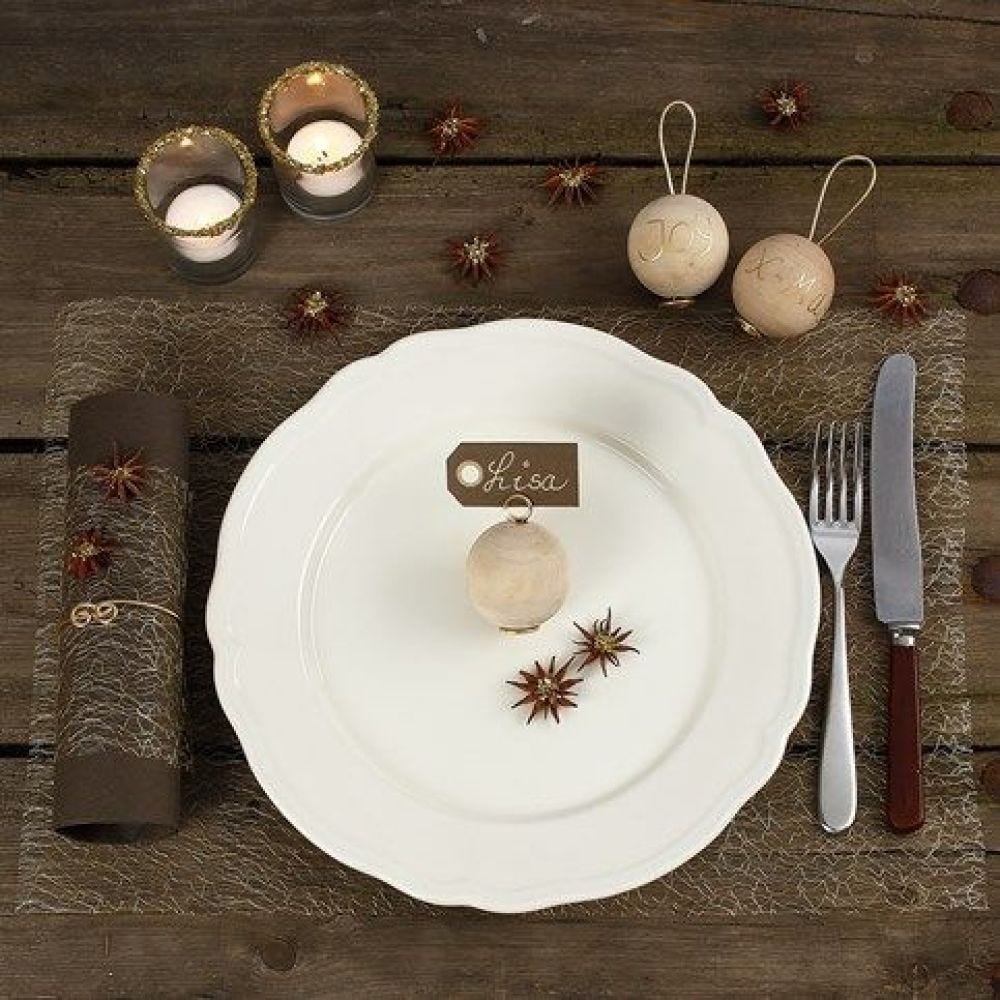 How to do it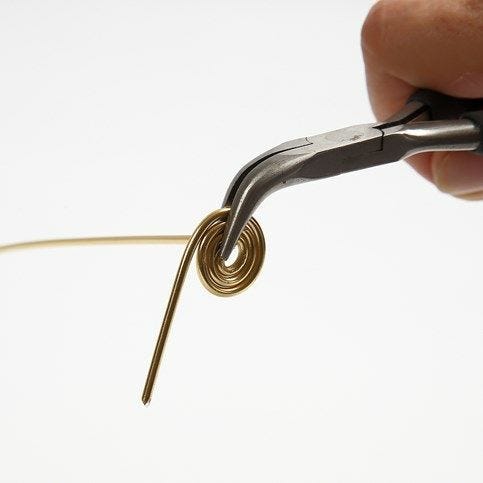 1.
Make place cards from a wooden bead on a stand made from aluminium wire. Use pliers to form a coil measuring approx. 10 cm in diameter.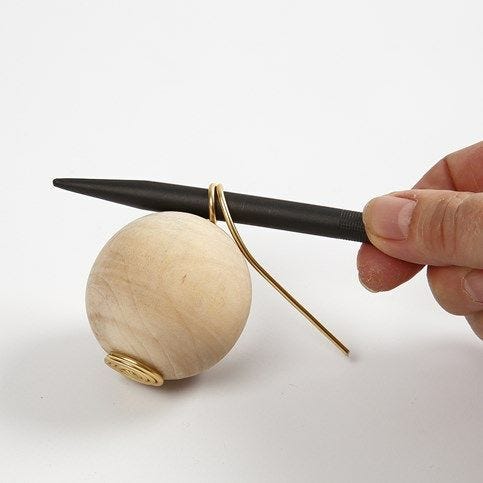 2.
Push the aluminium wire through the hole in the bead and twist the top end around a pencil a couple of times to form a holder for a place card (a manilla tag). Make decorative wooden beads for hanging, using the same procedure, and write text with a gold marker.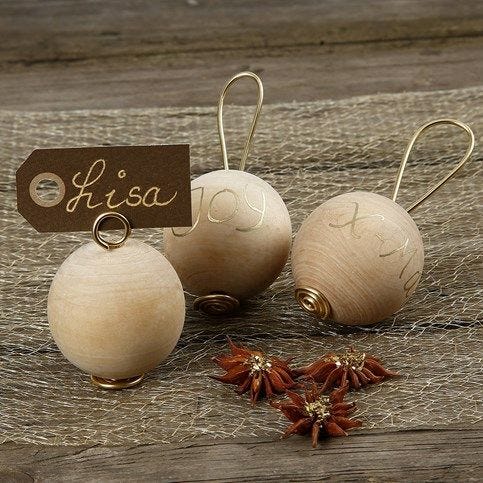 3.
Apply glue to the star anise and sprinkle with glitter.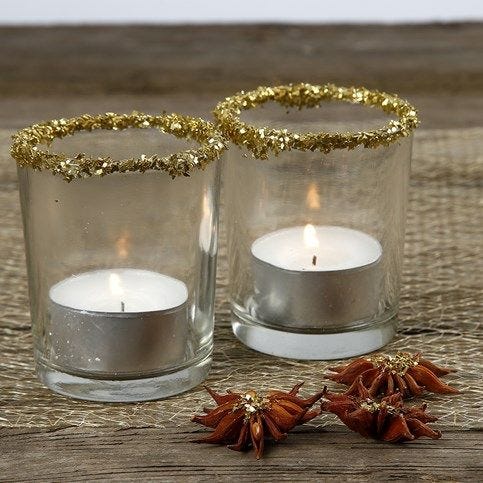 4.
Dip the rim of the glass all the way around in a plate with glue and then sprinkle with glitter.