Covering Papier-mâche with Foam Clay
Covering Papier-mâche with Foam Clay
Foam Clay is a self hardening modelling material ideal for coating/modelling around papier-mâche objects.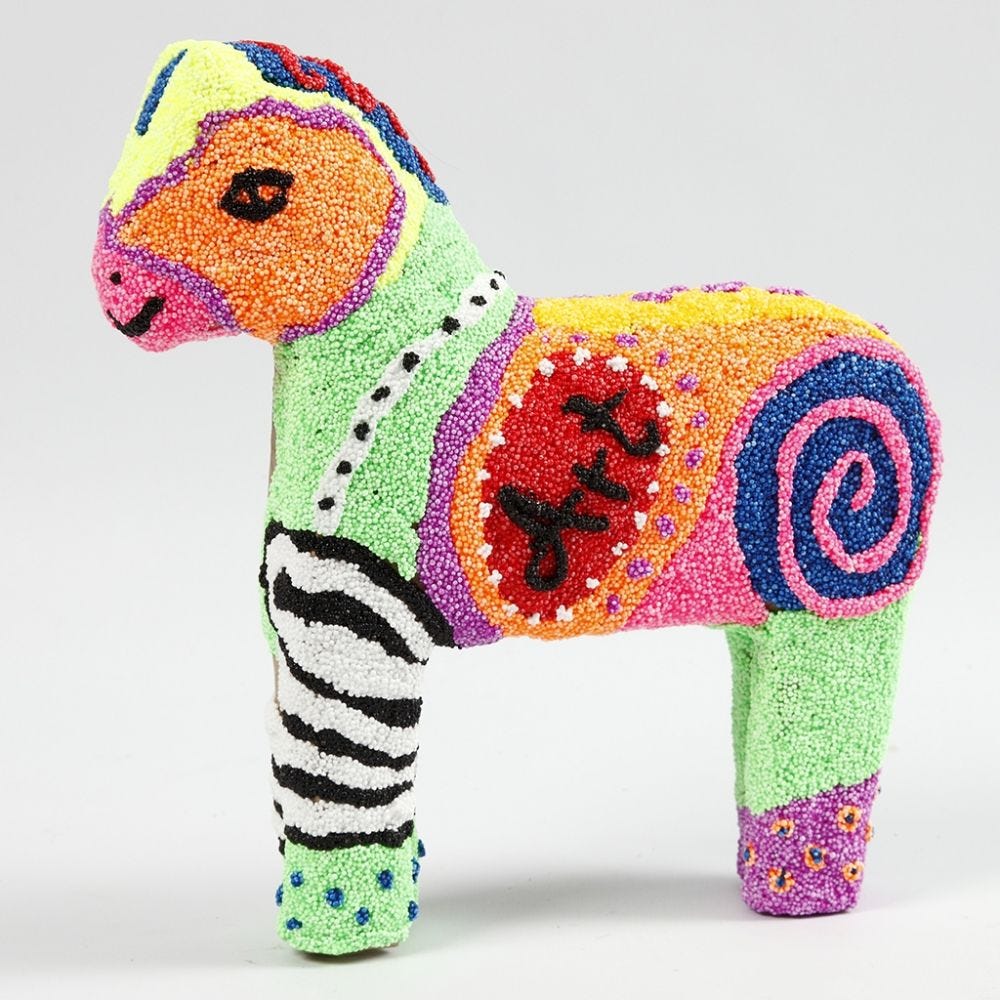 How to do it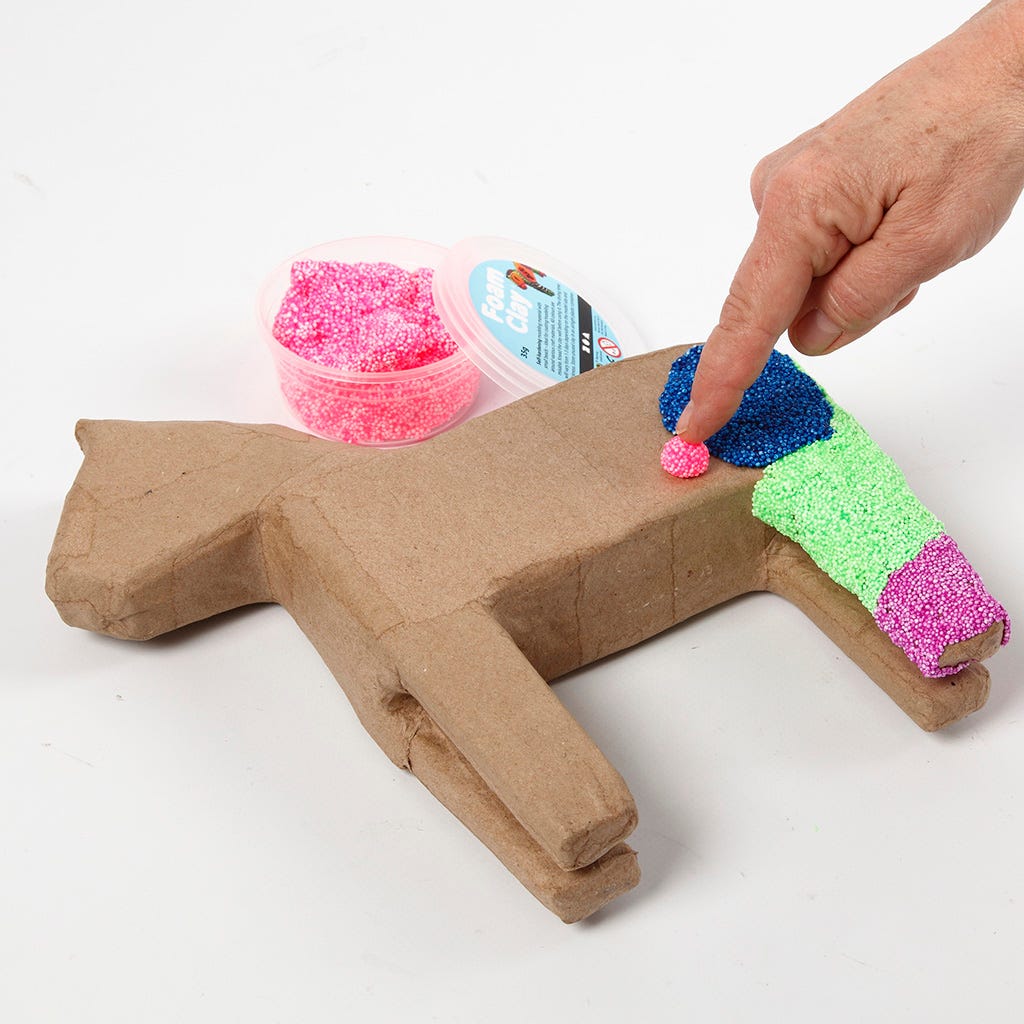 1
Roll small Foam Clay balls and press the soft modelling clay onto the papier-mâche surface. Press lightly and distribute with your finger tips. You need a surprisingly small amount to cover the entire item. remove making a thick layer, as the details in the surface of the papier-mâche product will disappear.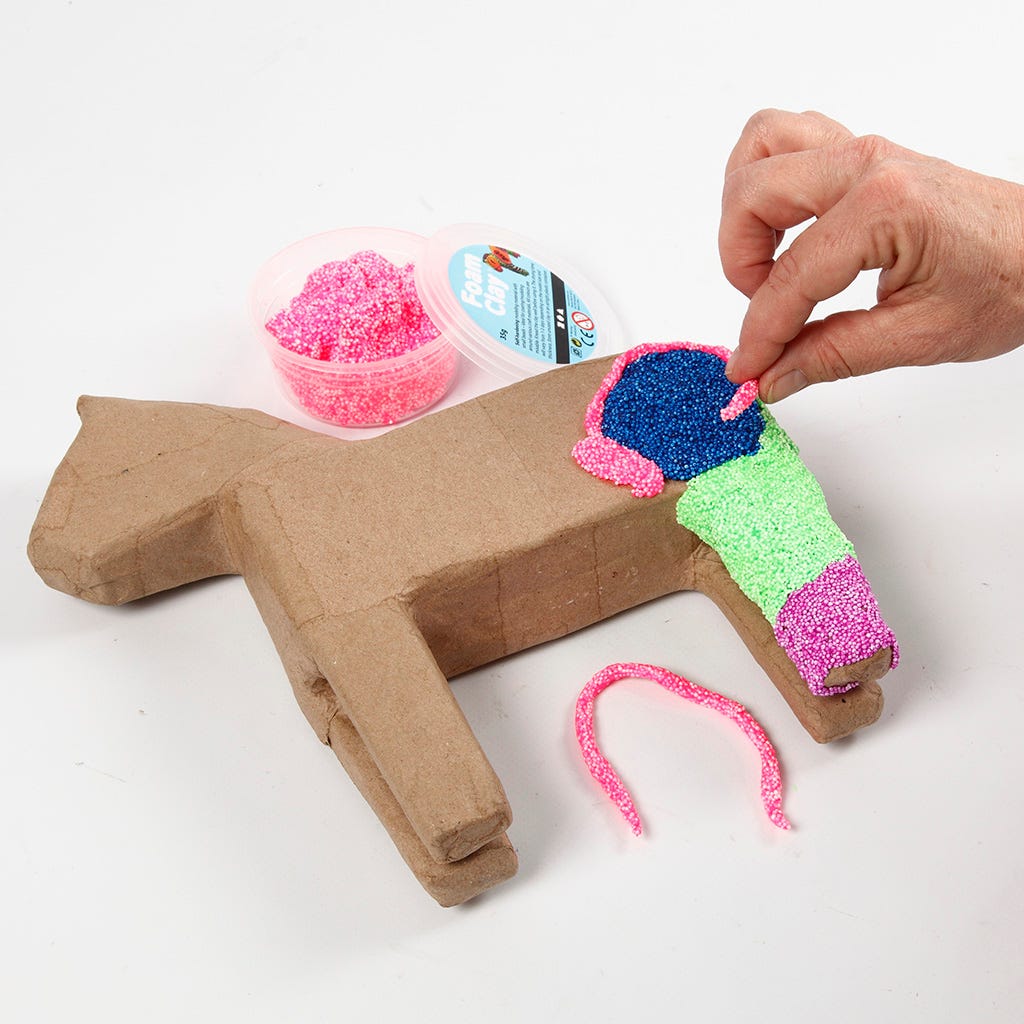 2
It's easy to make lines, patterns and writing by rolling thin sausages and small balls, sticking them on top of already covered surfaces onto which Foam Clay adheres easily.