Christmas Cards decorated with Handmade Paper
Christmas Cards decorated with Handmade Paper
These red and white Christmas cards are decorated with hearts and stars made from handmade paper. How to do it
1.
Cut the patterned card and the handmade paper into various sizes and attach these in layers onto the red greeting card using an E-Z runner (which is a dispenser with double-sided adhesive pre-cut strips).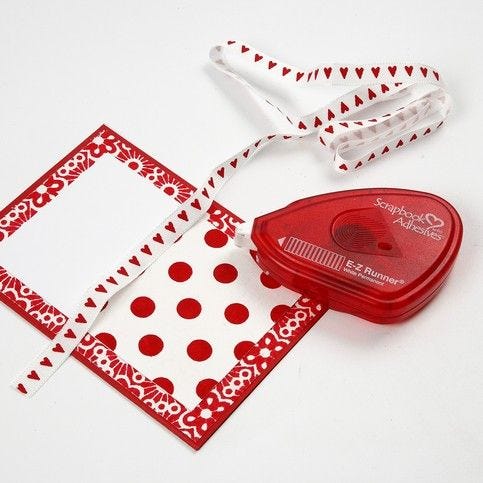 2.
Decorate the card with decorative ribbons attached using an E-Z runner.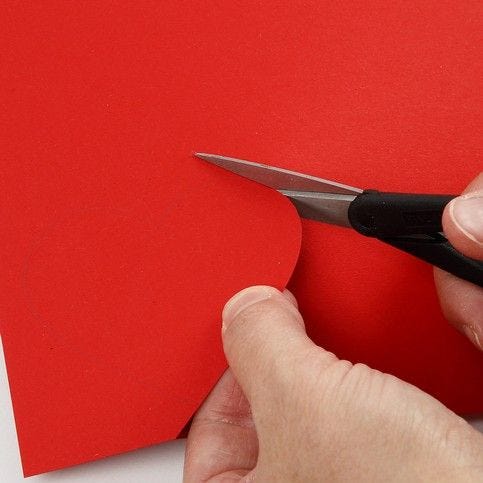 3.
Cut out a heart from red card. You may instead choose to decorate the card with two woven stars. See idea No. 1331 and follow the instructions for weaving stars – steps 1 to 14 and cut off the ends.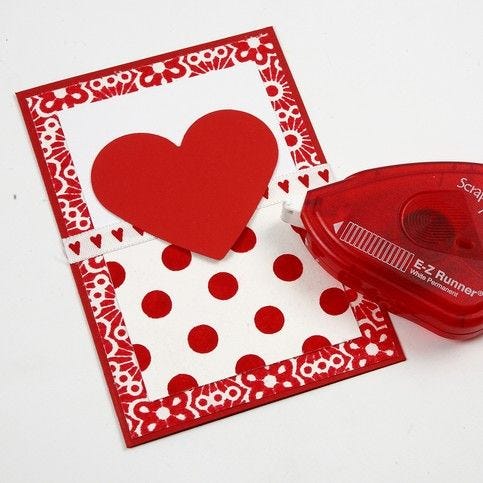 4.
Attach the heart or the star onto the front of the card using an E-Z runner. You may decorate the card with self-adhesive rhinestone half-pearls.