Christmas candy hanging decorations made from Foam Clay
Christmas candy hanging decorations made from Foam Clay
Make a traditional stripy candy cane, a lolly and a boiled sweet from white and red Foam Clay with glitter for Christmas hanging decorations.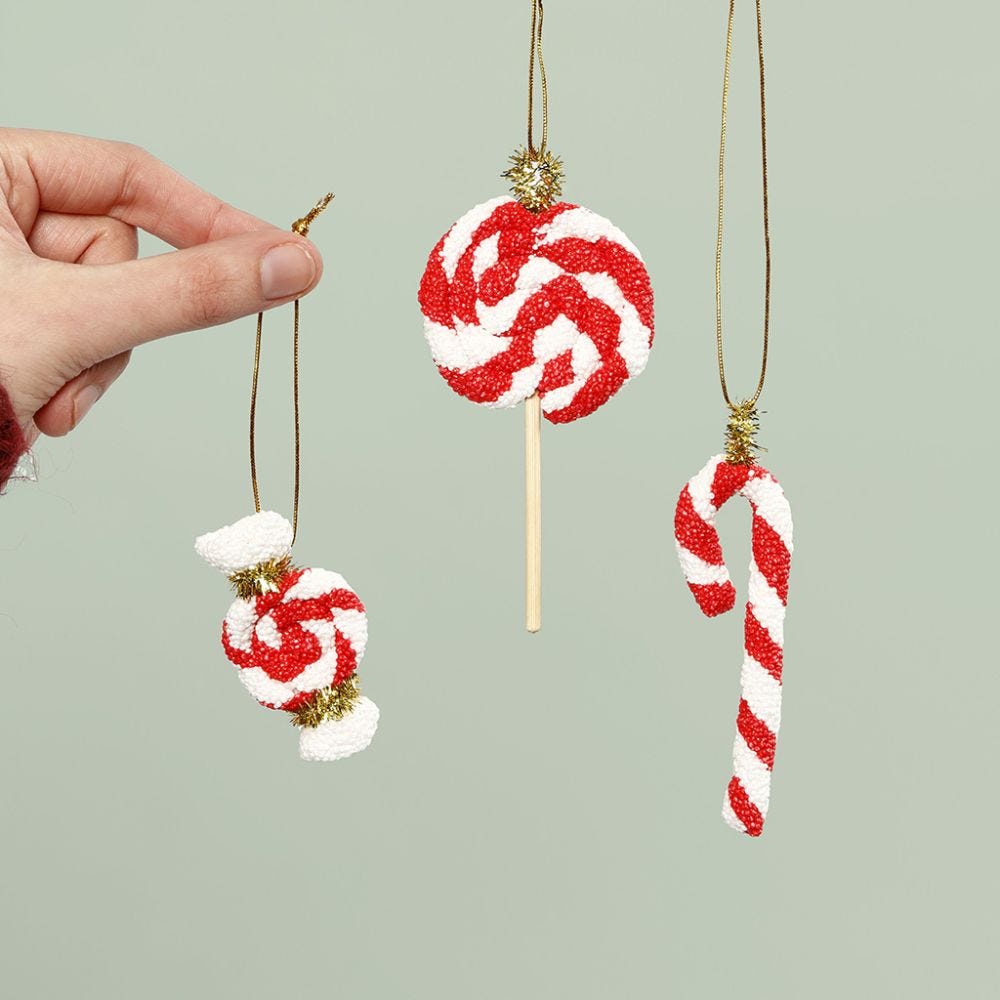 How to do it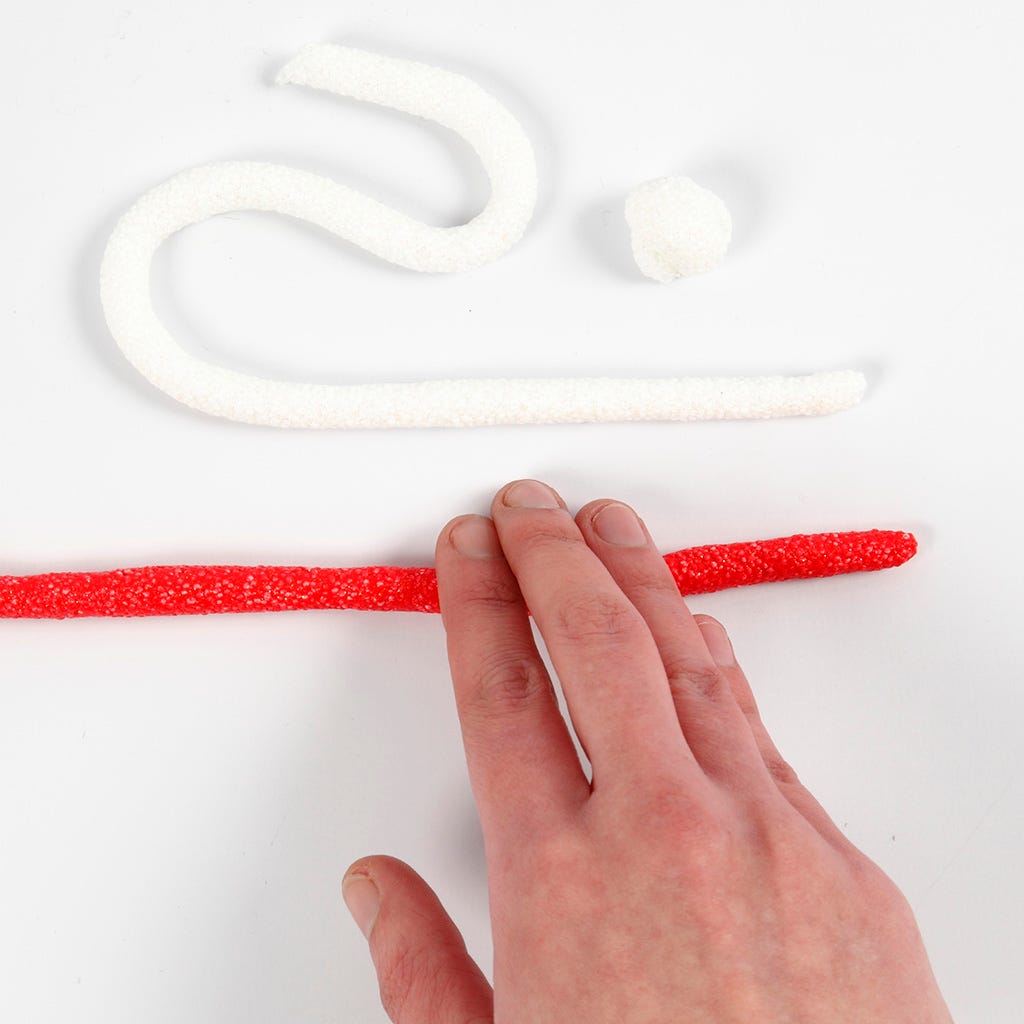 1
Roll two long strips from Foam Clay; one white and one red. Save a small blob of white Foam Clay for use later.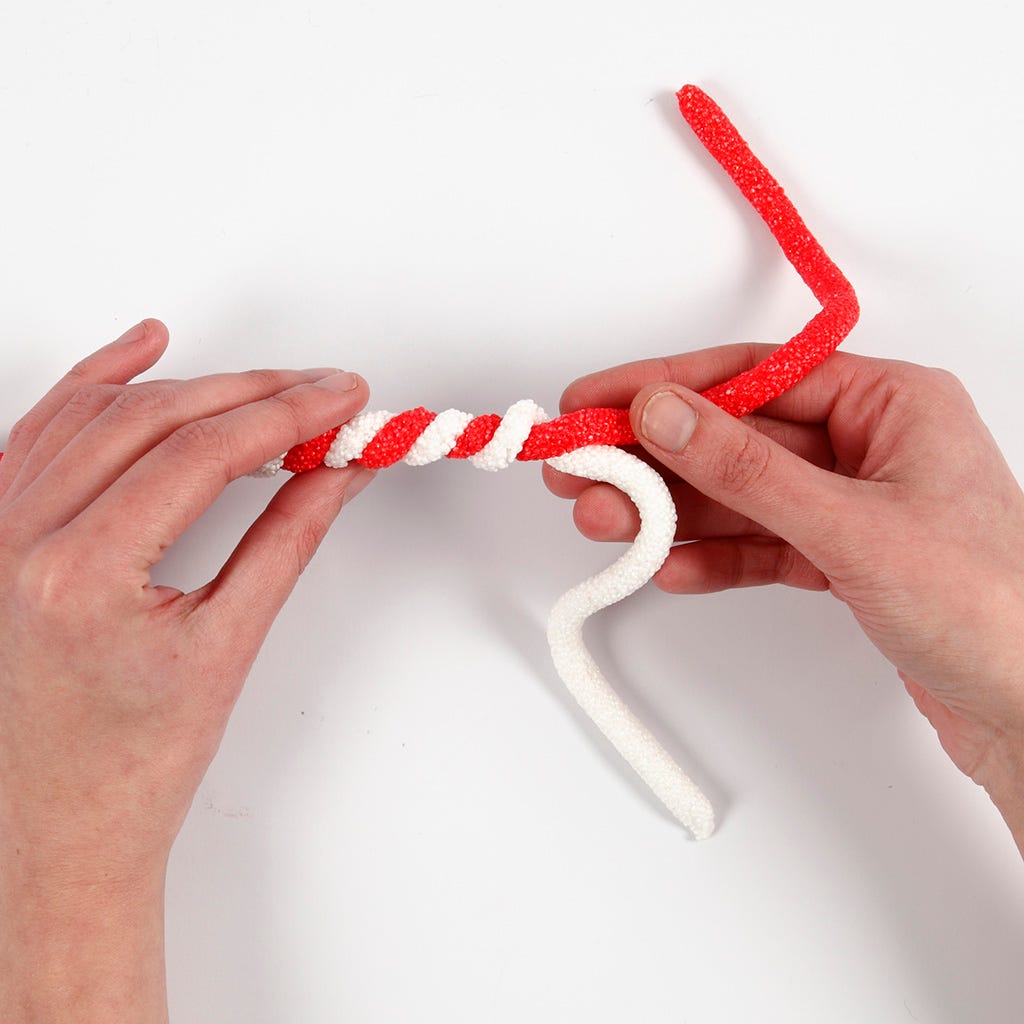 2
Carefully twist the strips together to make one strip. Now roll out the new strip until it is slightly longer.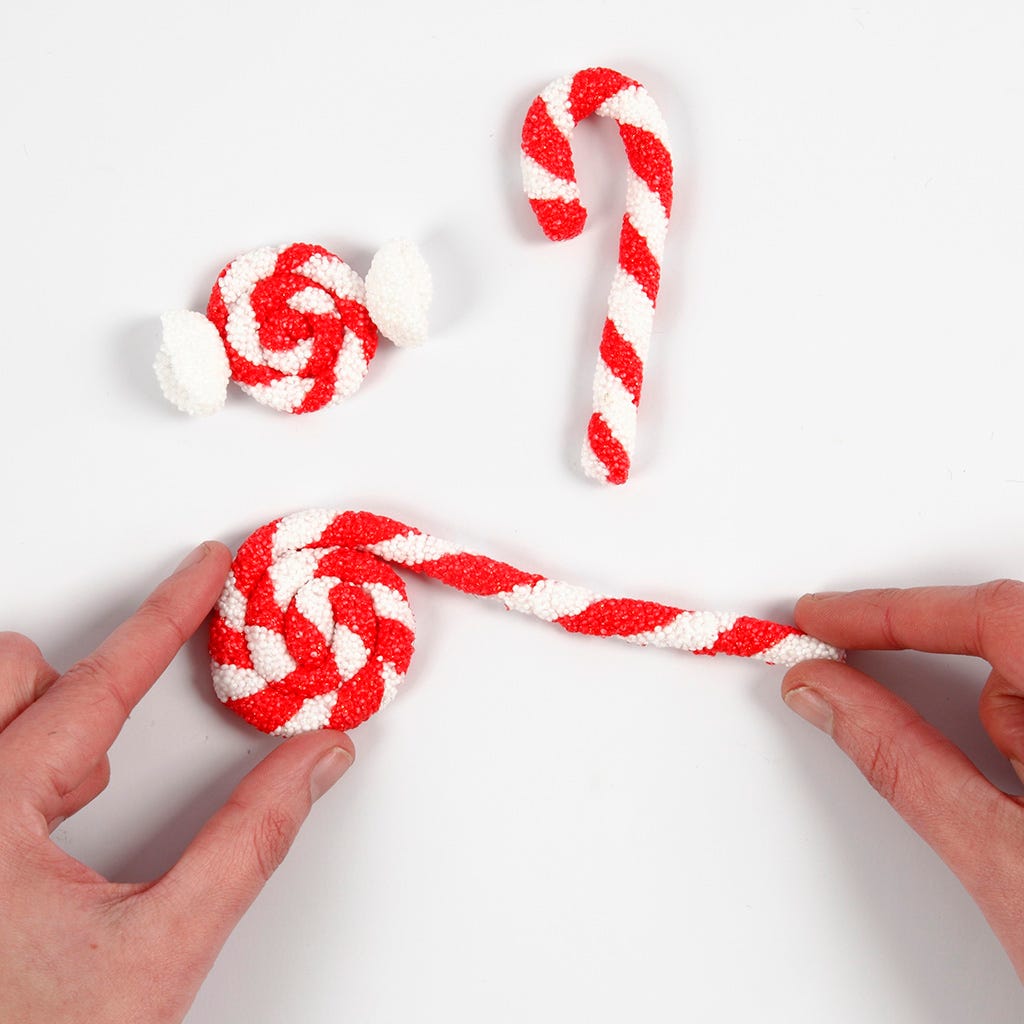 3
Cut a piece of the strip for the candy cane and leave it to dry after modelling it into the right shape. Cut a small piece for the boiled sweet and leave the rest for the lolly. Roll the two pieces into coil shapes as shown in the photo. Insert a wooden flower stick of your chosen length into the large coil to make the lolly. Model two 'sweety wrapper' ends from the small blob of white Foam Clay and attach these onto the other coil for the boiled sweet.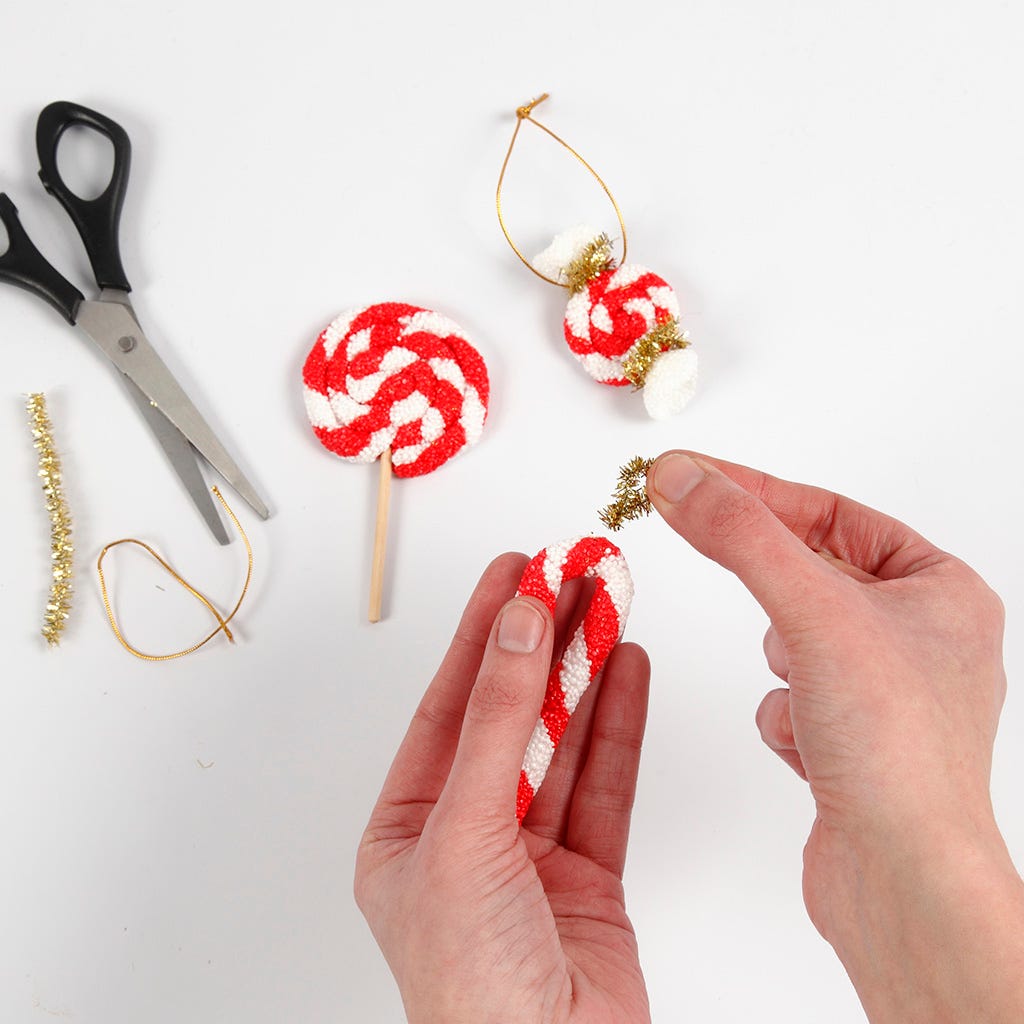 4
Twist a small piece of pipe cleaner around both ends of the boiled sweet's wrapper. Cut small pieces of pipe cleaner and shape them into loops which are then pushed into the top of the lolly and the candy cane. Cut pieces of gold thread for hanging and thread them through the looped pipe cleaner.