A hanging organiser decorated like a playhouse with iron-on foil
Decorate a fabric hanging organiser with iron-on foil. Cut out the iron-on foil using templates and add details with a black textile marker. The pockets may be used for toys, hair accessories, small books etc. and it is therefore ideal to use for storage in the nursery.
How to do it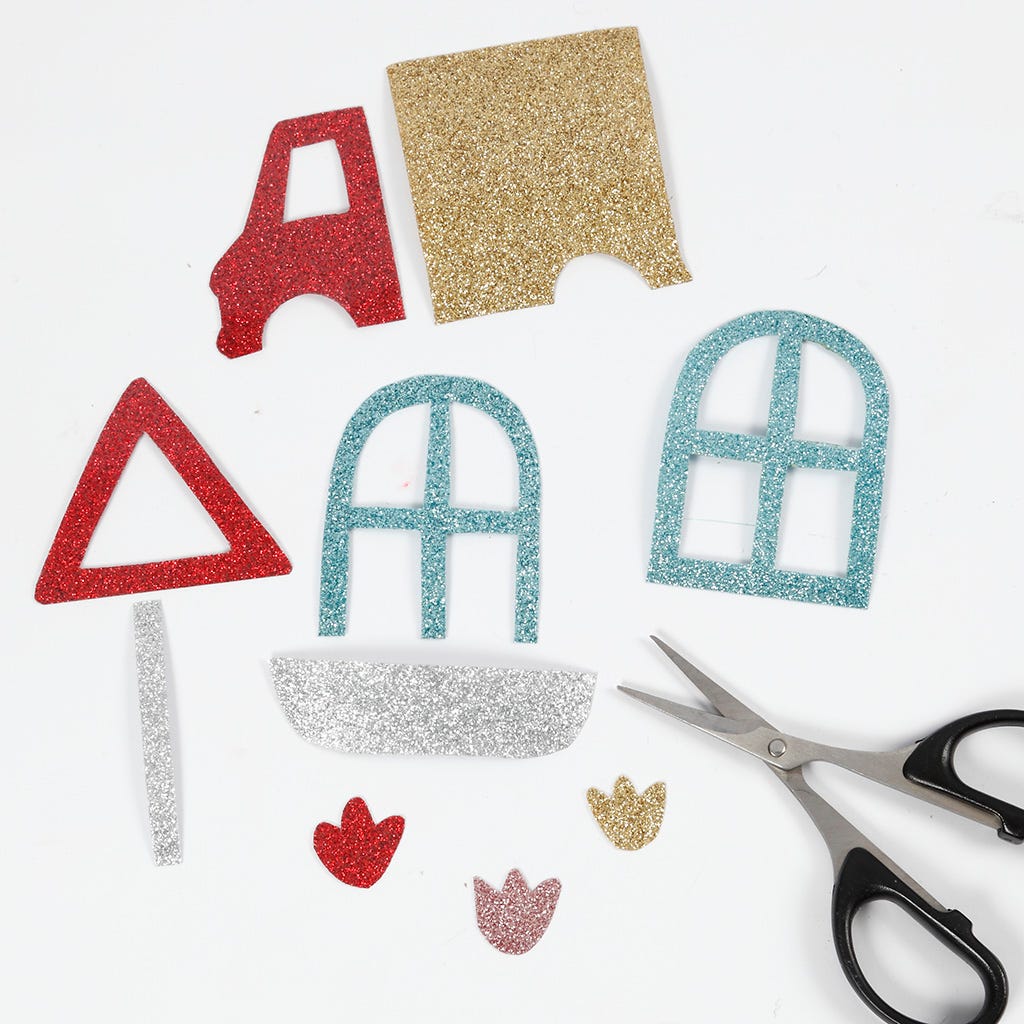 1
Print out the template which is available as a separate PDF file for this idea. Cut out the templates and copy them onto the back of the iron-on foil. Cut out. A tip: use a pen so that the template is easily visible and won't get smudged.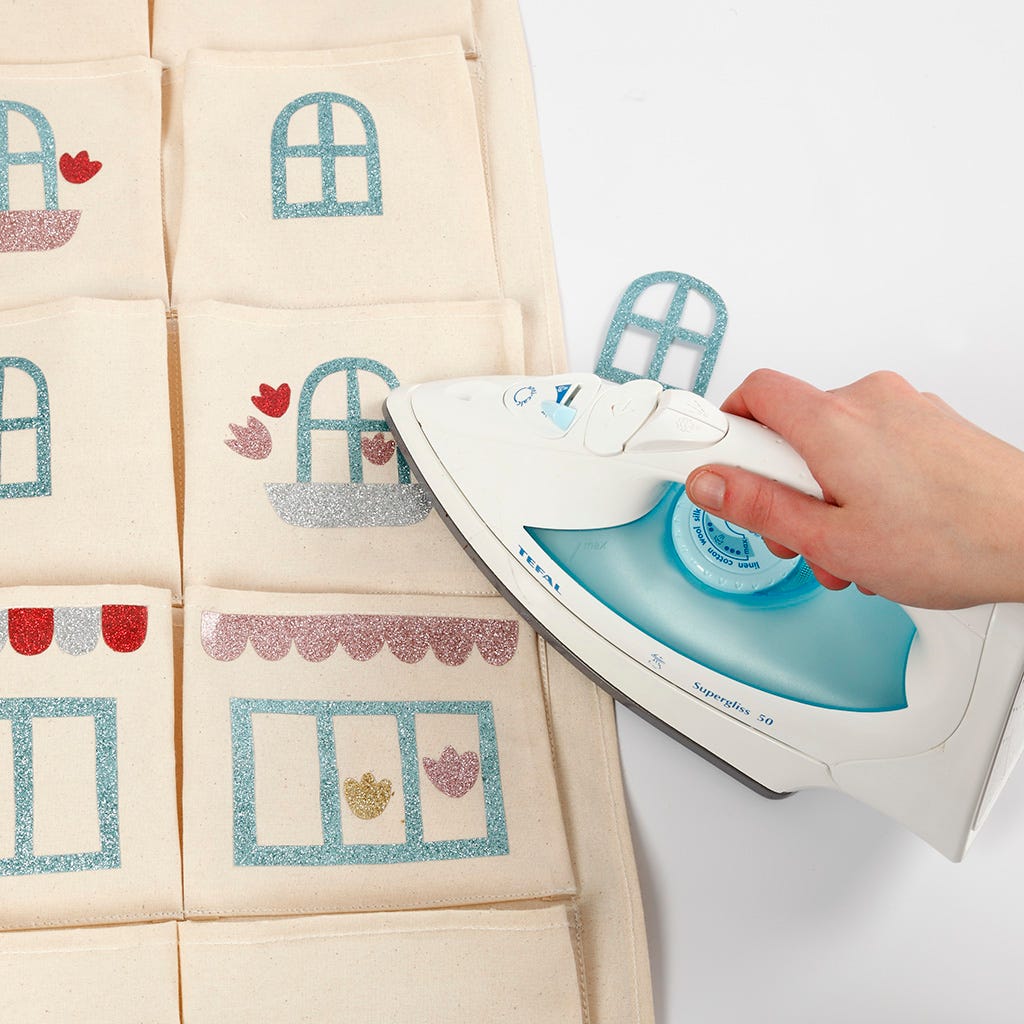 2
Place the iron-on foil cut-outs one by one with the front face up and iron the cut-outs directly onto the hanging organiser pockets using an iron set on a medium temperature. You can iron directly on the iron-on foil because the top layer of the iron-on f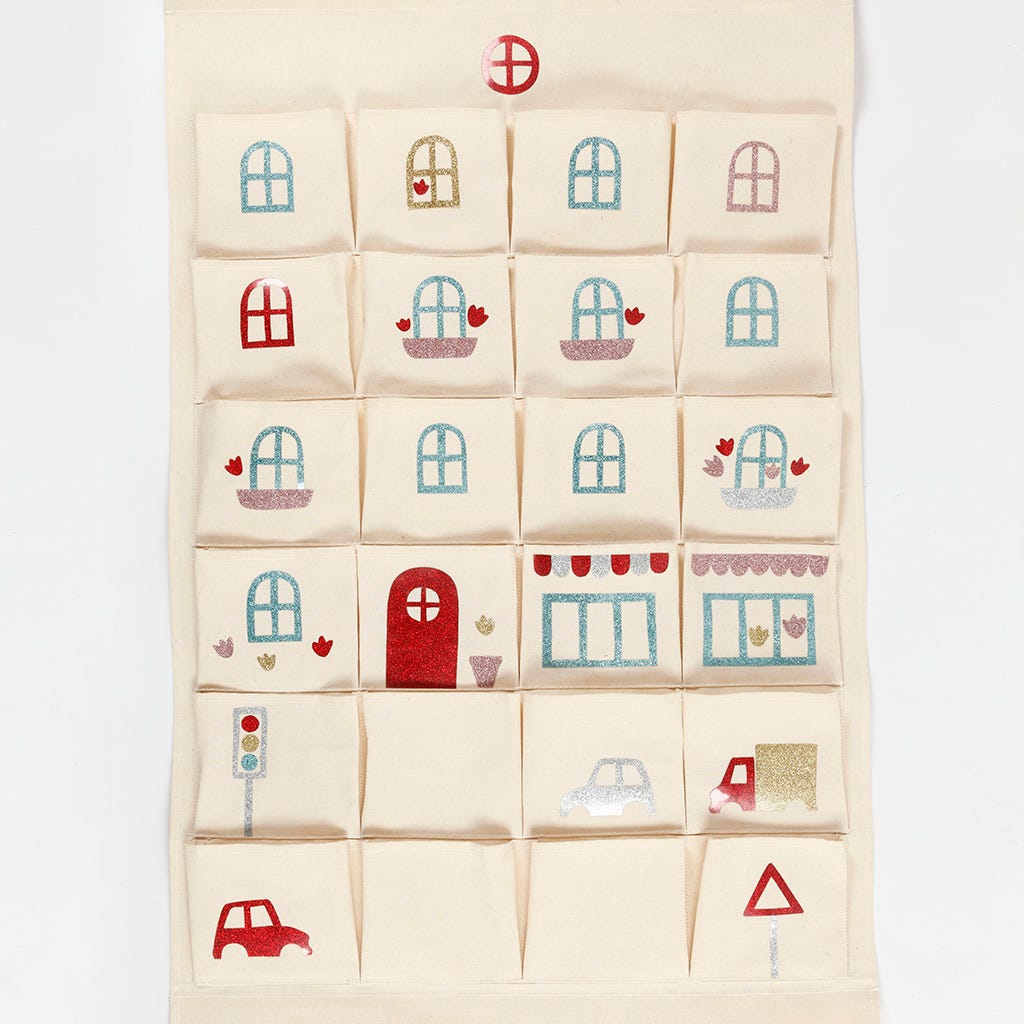 3
Here is an example of how to decorate the hanging organiser.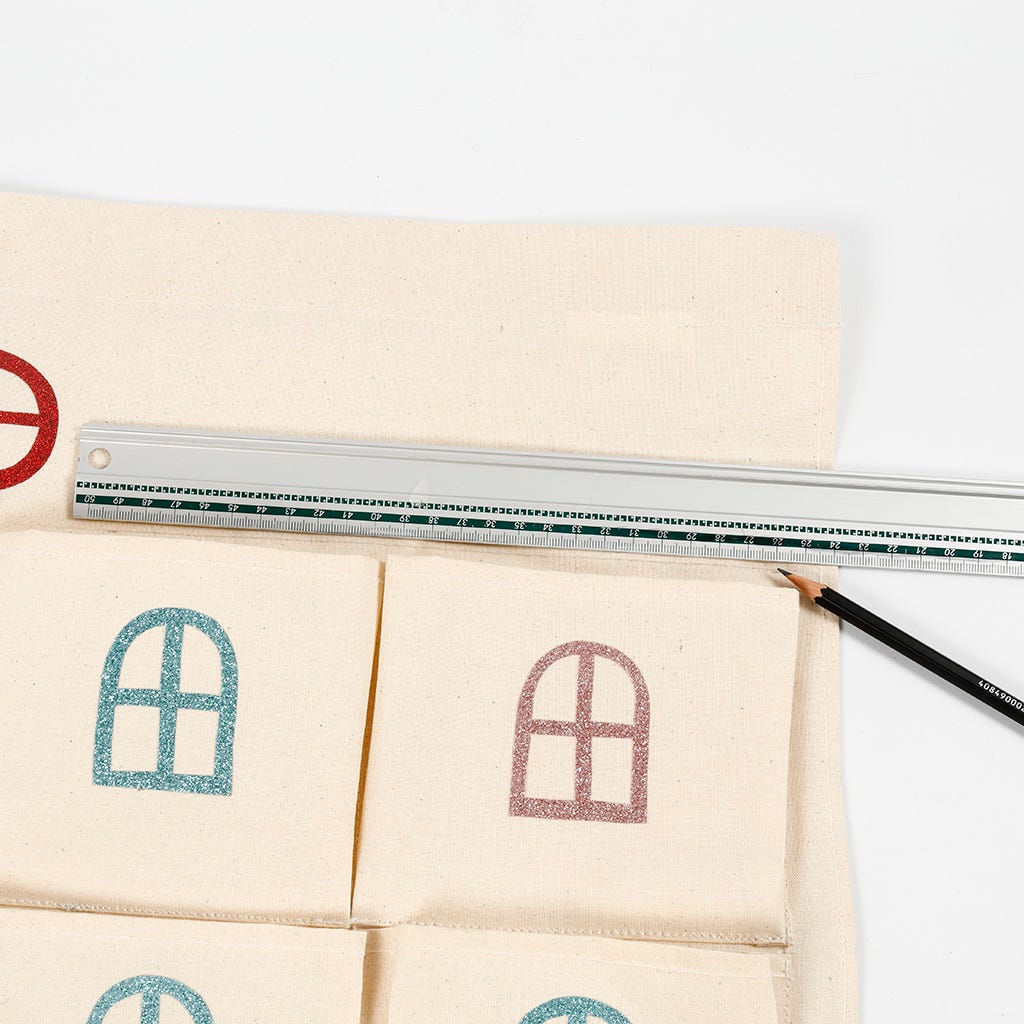 4
Measure to draw an angled roof. Draw lightly with a pencil.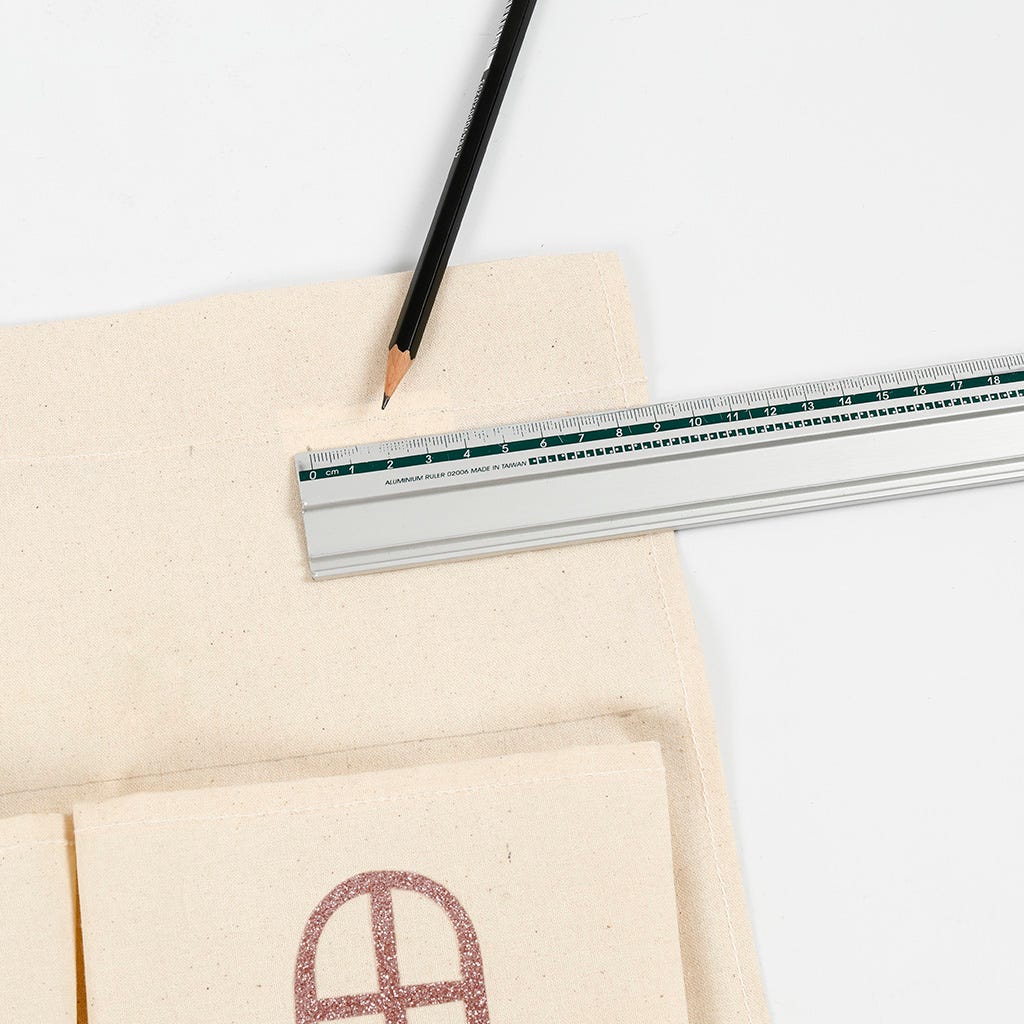 5
Measure 9 cm from the side and make a mark just below the casing for the stick (which will be inserted at a later stage). Take note of the distance from the top and draw a mark at the opposite side where you have also measured 9 cm from the side.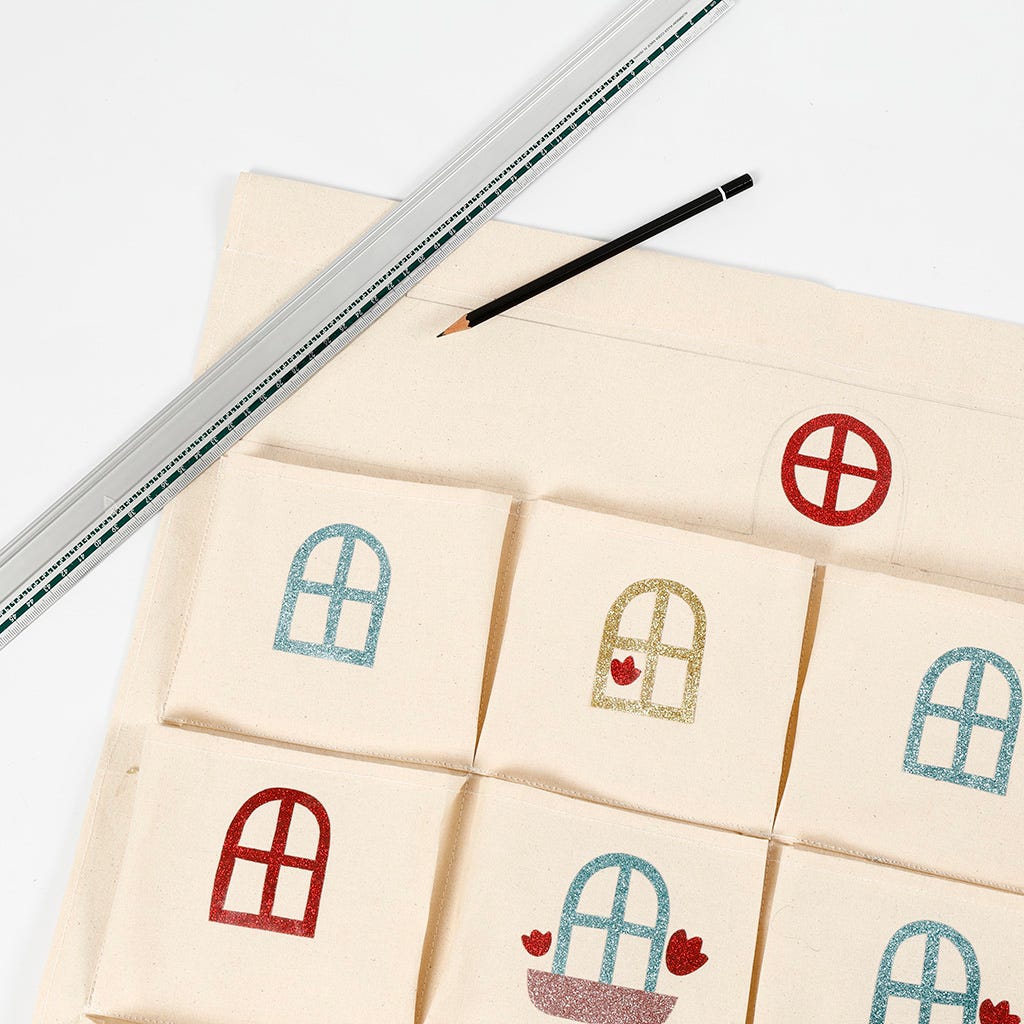 6
Draw a pencil line across at the top of the hanging organiser to mark the top of the roof. Draw another line from the top line and angled down to the outside of the top pockets on each side as shown in the photo.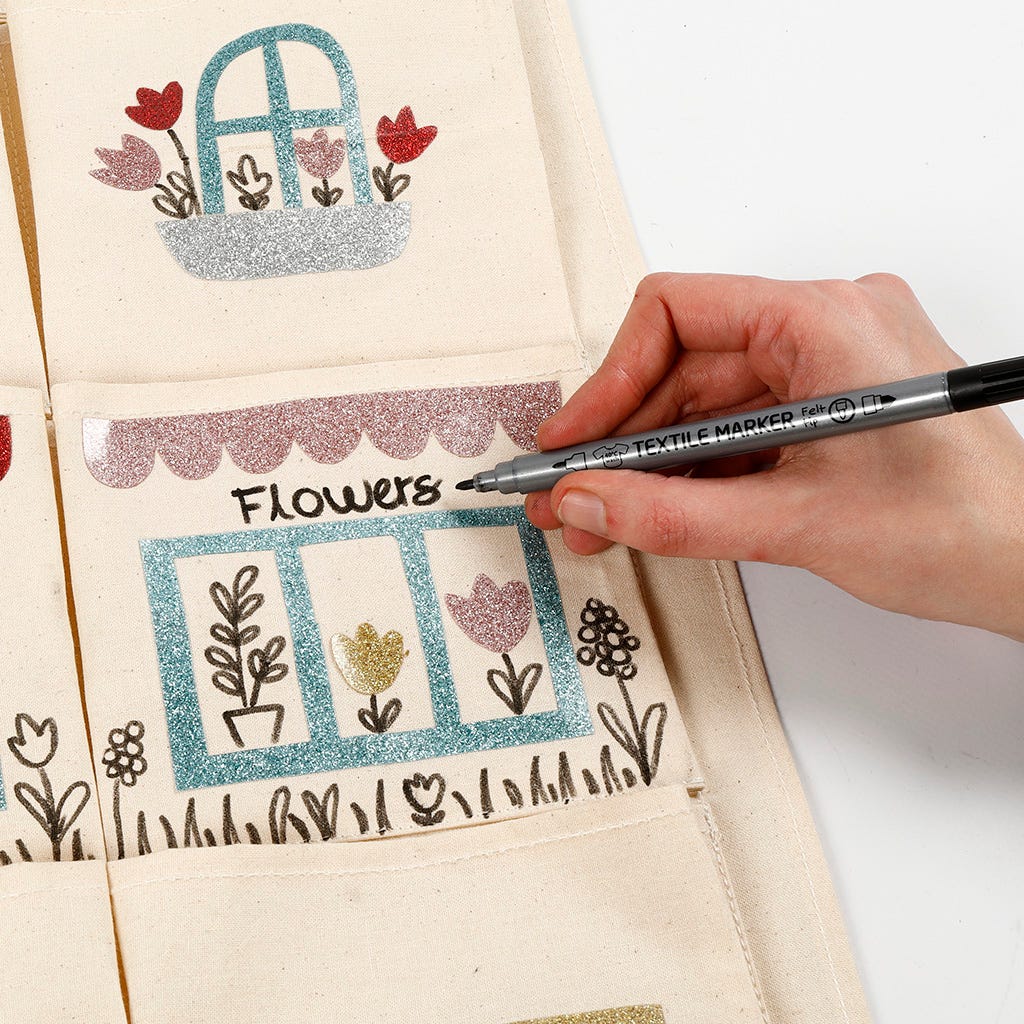 7
Now draw the roof with a black textile marker and add further details with a black textile marker.
8
Fix the textile marker details with an iron enabling you to hand wash the hanging organiser. Attach the last few iron-on foil details if you want further details on top of the textile marker roof like, for example, the bird which is placed on the roof.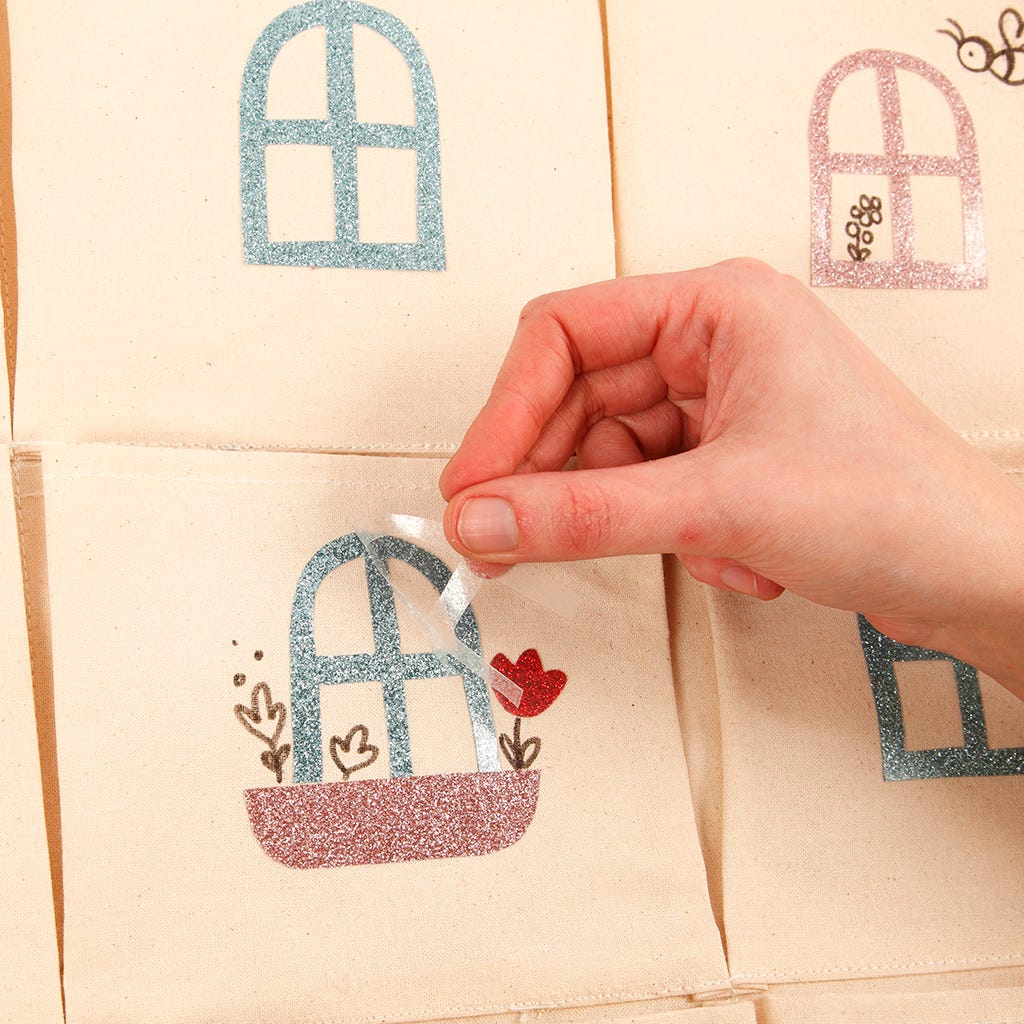 9
Once all details are ironed on, remove the thick protective plastic layer from the iron-on foil.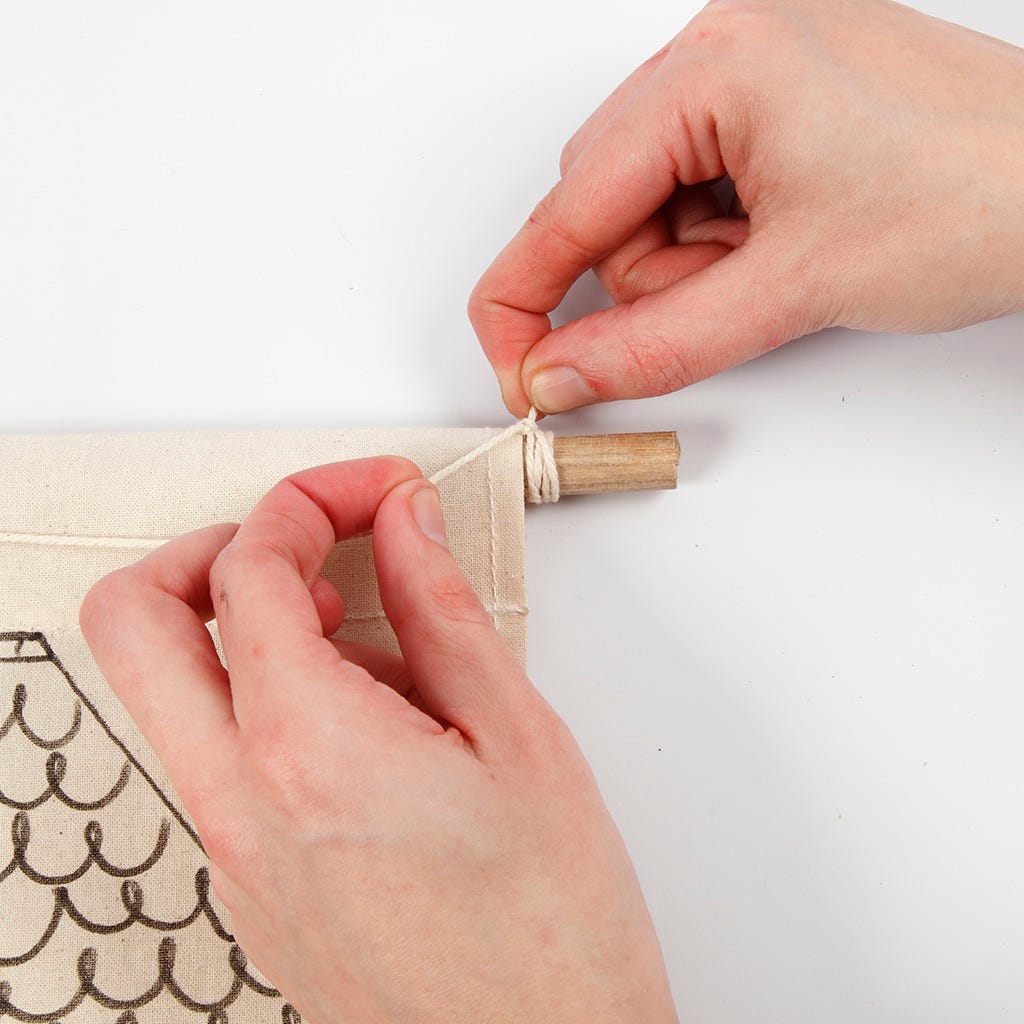 10
Tie a thin piece of polyester cord around each end of the wooden stick which is inserted though the casing at the top of the organiser.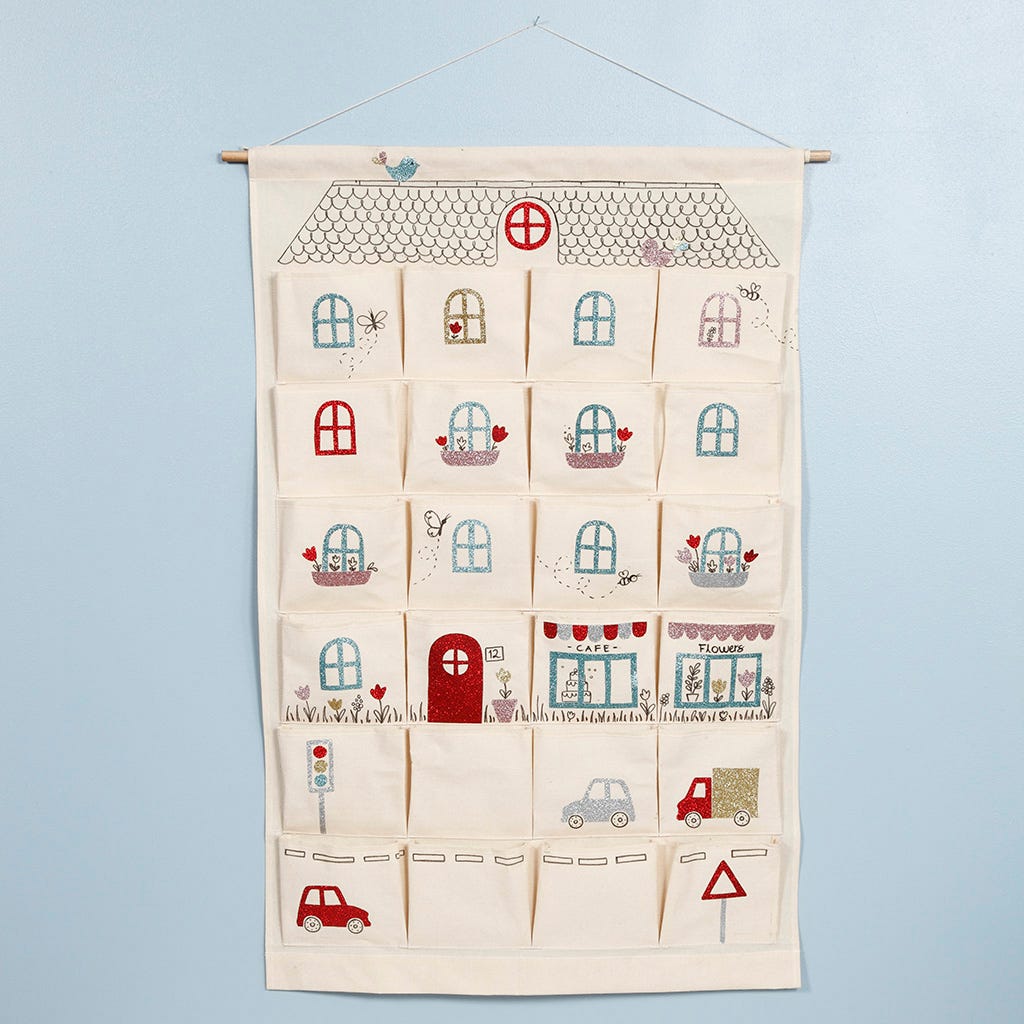 11
Here is the finished hanging organiser.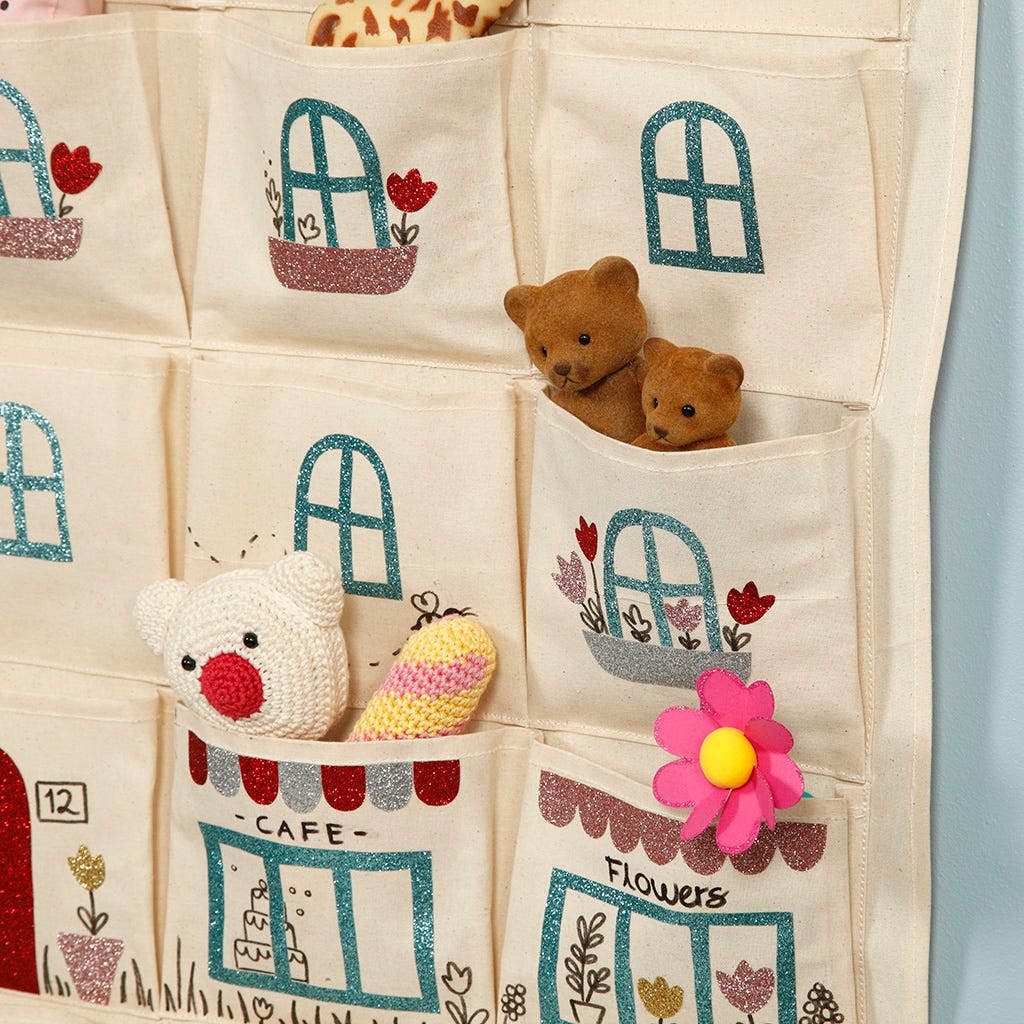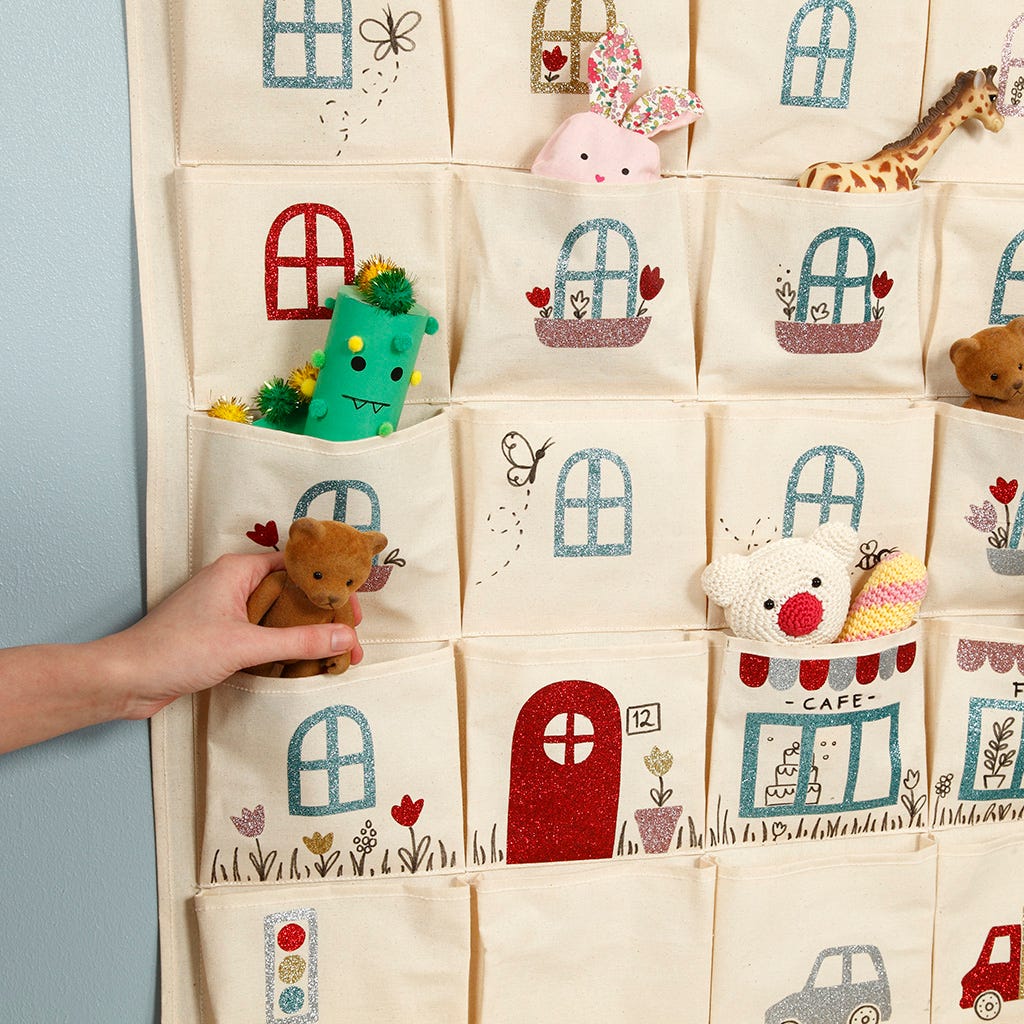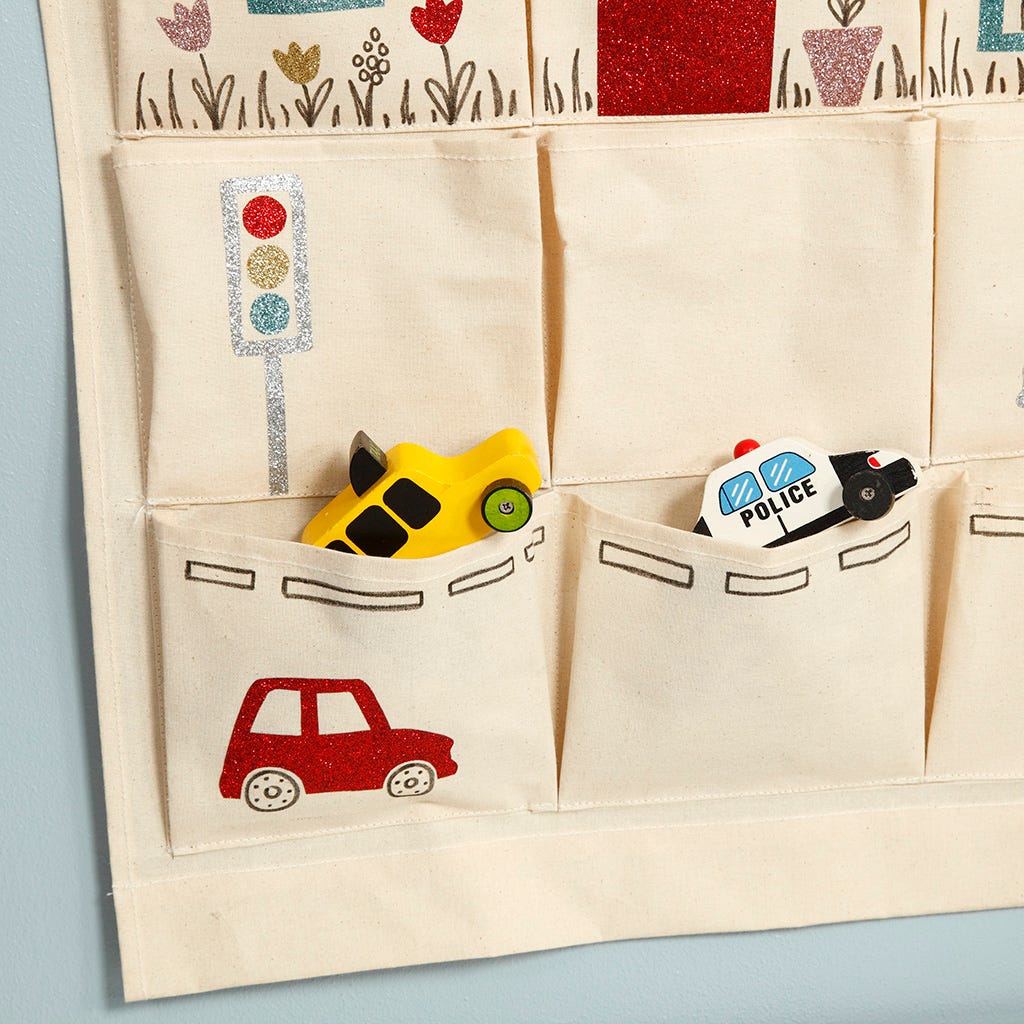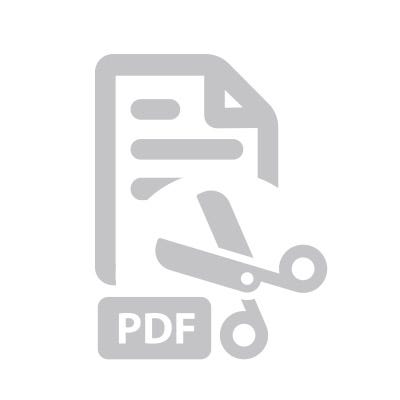 Attached file:
Download
Copyright © 2013-present Creativ Company Ltd. All rights reserved | 2 Pine Court | Kembrey Park | Swindon | Wiltshire | SN2 8AD | 01793 616 068 | admin@cc-craft.co.uk