Jewellery made from articulated Chains with curved Tube Pendants
This necklace and bracelet are made from an articulated chain, decorated with a curved tube for a pendant. How to do it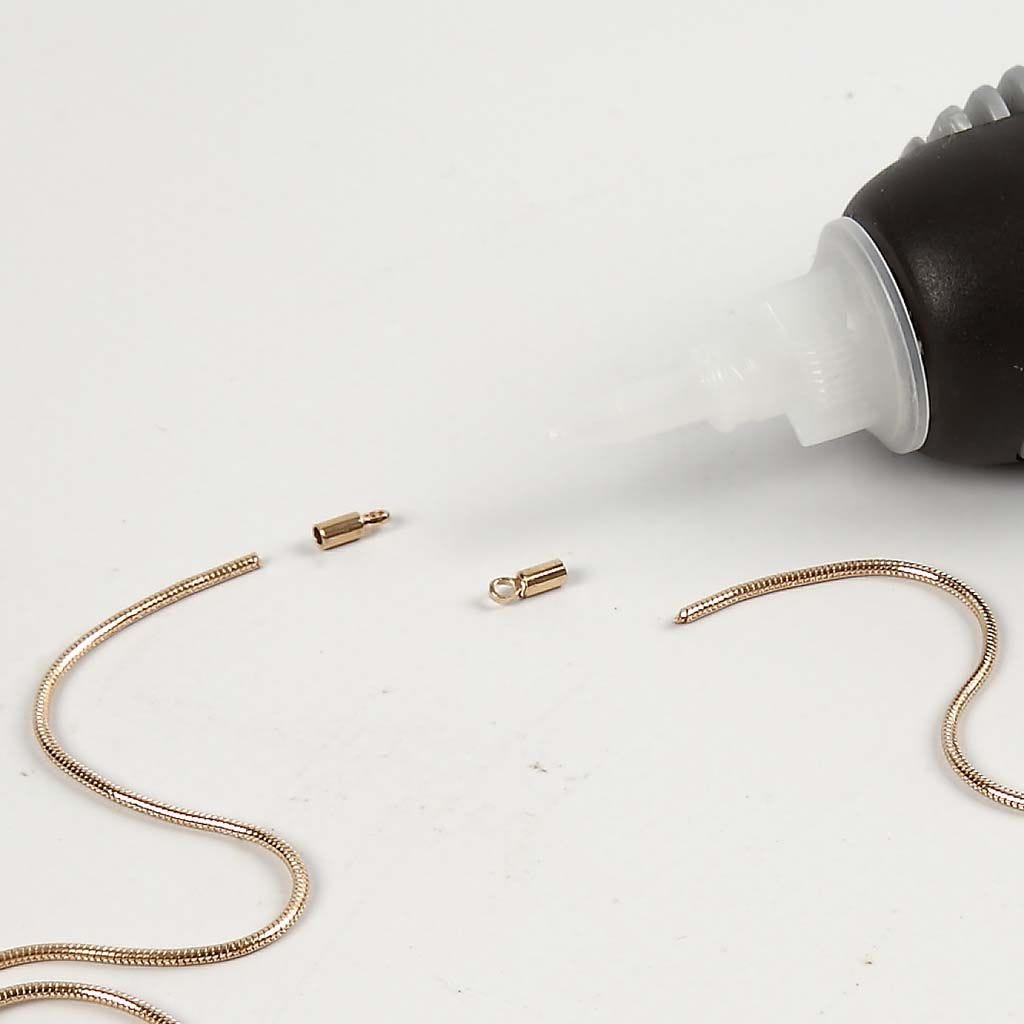 1
Cut 80 cm of the 1 m articulated chain for the necklace. (The remaining 20 cm will be used for the bracelet). Thread the curved tube/spacer onto the articulated chain. Glue an end cap onto each end of the chain. Leave to dry.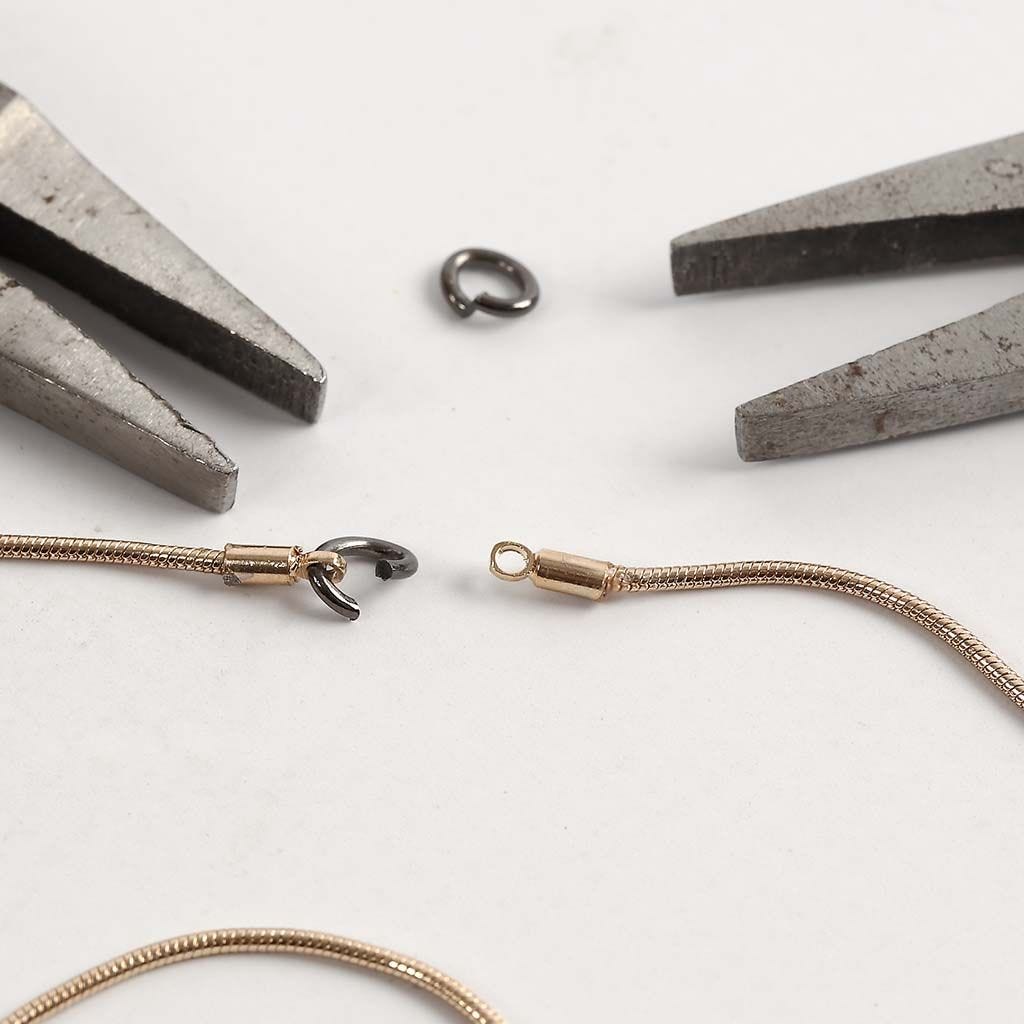 2
Assemble the two end caps in the same round jump ring. Close the jump ring with flat nose pliers.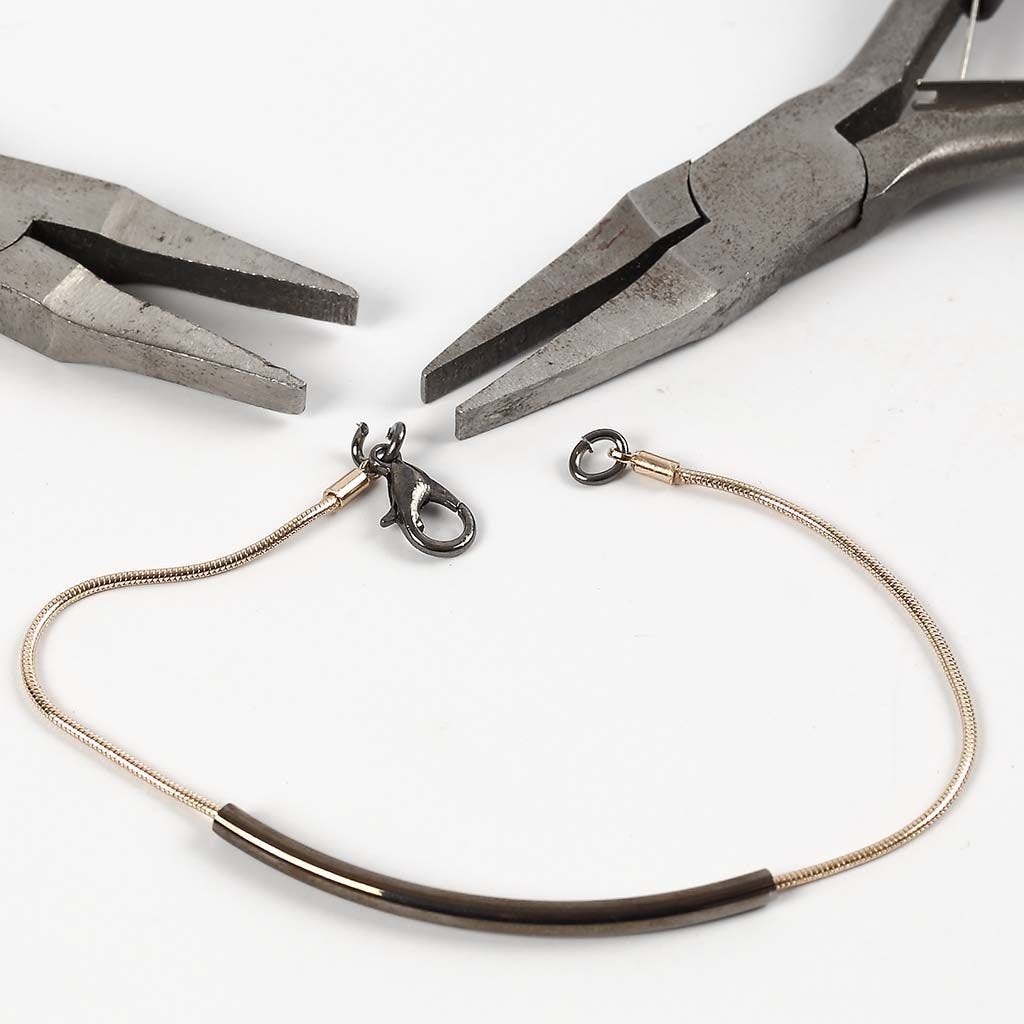 3
Adjust the articulated chain for the bracelet to the desired length. (NB: the lobster claw clasp and round jump ring measure approx. 2 cm in total). Thread the curved tube onto the chain and glue an end cap onto each end. Attach a round jump ring to each end cap. Attach a lobster claw clasp to one round jump ring. Use one or more flat nose plier.