Natural Eggs dyed with Silk Paint
Each egg is dyed by putting it on a stick and dipping it into a mixture of Silk Royal silk paint, boiling water and vinegar. How to do it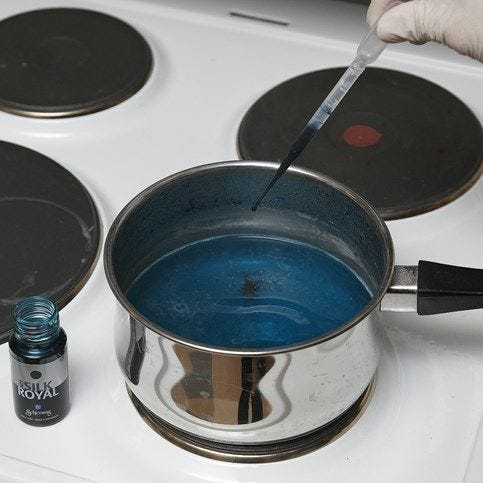 1.
Bring 0.5l of water to the boil. Turn off the heat and add – depending on the desired color strength – approx. 20 drops of Silk Royal paint and 2 tsp household vinegar.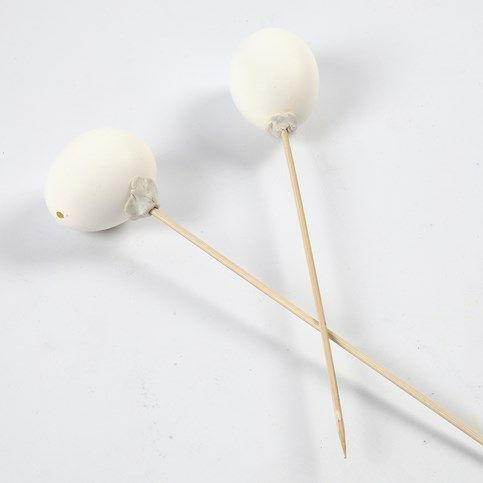 2.
Attach a flower stick onto the egg with Power Tack. NB: Attach a blob of Power Tack at the end of the stick as well as around the end of the stick, close to the egg.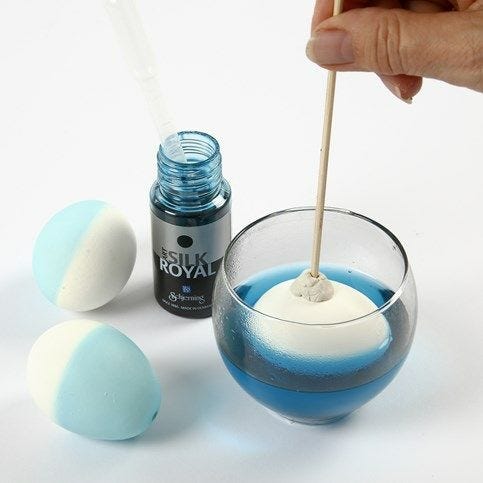 3.
Pour the prepared dye mix into a clean glass. Dip the egg in the dye mix for approx. 2 minutes or until the desired color intensity is achieved.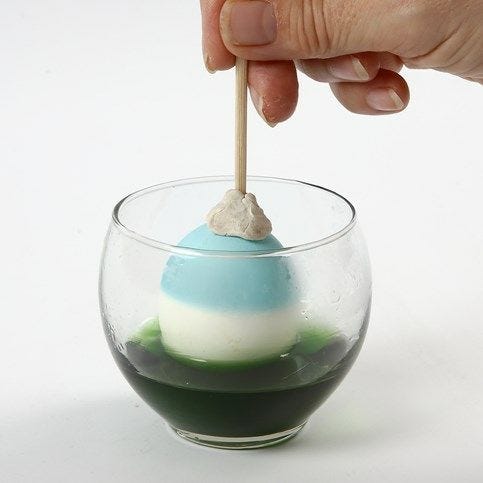 4.
If you want a two-tone egg add or mix a new color. (Here we have used a mixture of turquoise and moss green from the Silk Royal paint series). You may leave part of the egg's white shell undyed.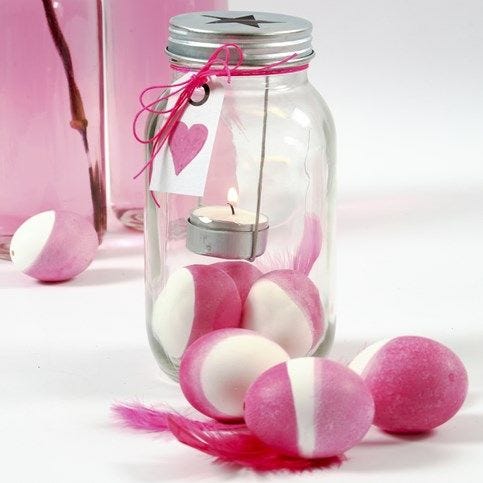 Copyright © 2013-present Creativ Company Ltd. All rights reserved | 2 Pine Court | Kembrey Park | Swindon | Wiltshire | SN2 8AD | 01793 616 068 | admin@cc-craft.co.uk