A Drawing with Poster Hobby Markers on a black Canvas
Drawing and text are made with Poster Hobby markers in different colours on a black canvas. How to do it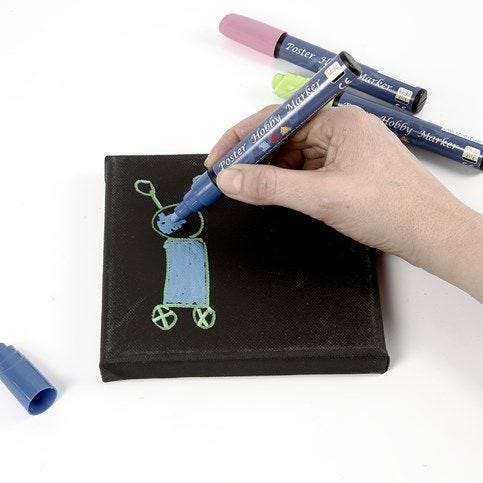 1.
Draw a design with a Poster Hobby marker (for example) for colouring in with the same type of marker. Let it dry before and during the colouring in to prevent the colours from flowing together; either from the outlining or from the transition between the different colours.