Long Earrings with black Metal Leaves and Faceted Beads
These long black metal earrings are made from stud earrings. Each is decorated with a faceted bead and a black metal leaf. How to do it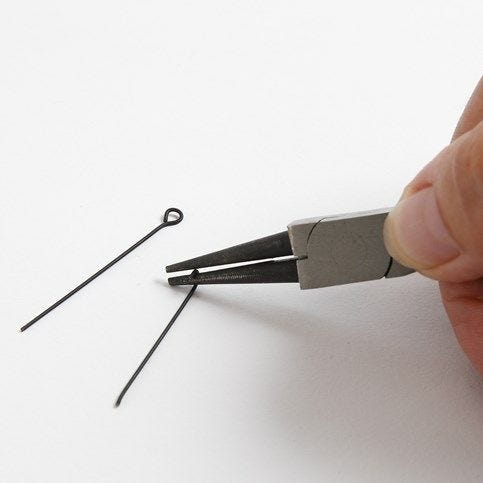 1.
Cut the head off the head pin using pliers. Use flat nose pliers to form a loop at the end. (Look under "Jewellery School" on our website for further assistance and enter the number: 12366).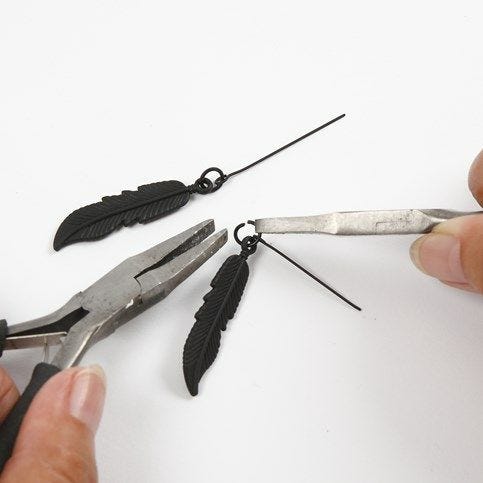 2.
Use a round jump ring to attach the loop on the head pin to the loop of the pendant.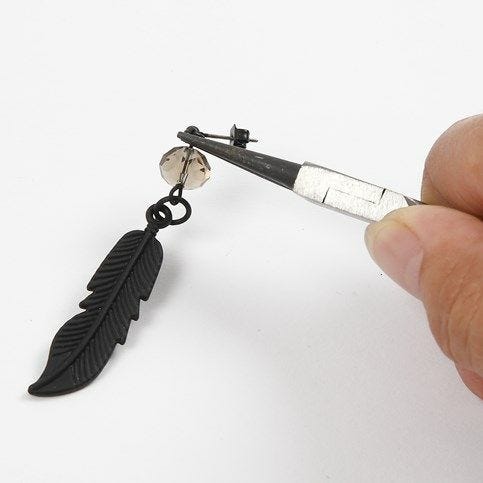 3.
Put a faceted bead onto the head pin and trim to 1.2cm. Now twist to make a loop to use for attaching onto the loop on the stud earring. Use round nose pliers – also for closing the loop.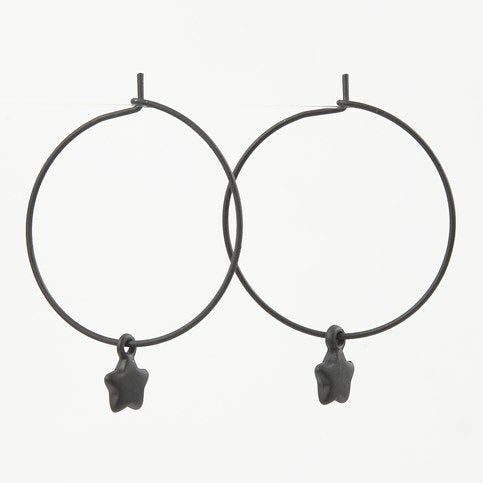 Another variant
Round beading hoops. All from black metal.