An articulated Necklace with Glass and Metal Links
An articulated necklace with a fastener in a chain extension, decorated with glass links and metal links. The silicone lining inside the metal links "locks" the links onto the chain, preventing them sliding, keeping the other links in place. How to do it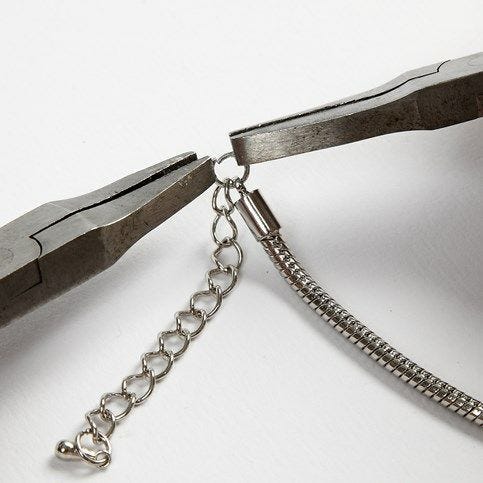 1.
Open the round jump ring by the chain extension using two flat nose pliers and temporarily remove. (Otherwise it is not possible to slide the metal links with the silicone lining onto the necklace).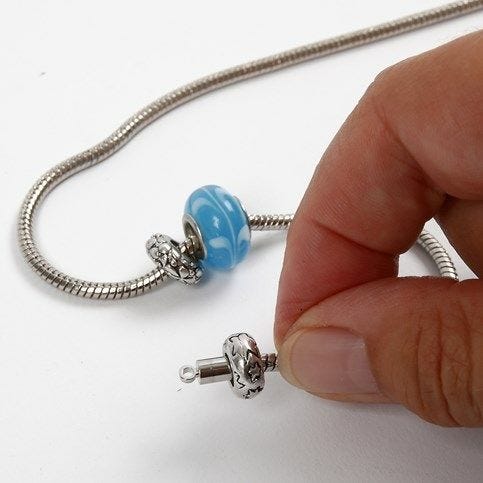 2.
Thread the two types of links onto the necklace. Remember that the metal links have a "stop effect", thus they are ideal to use before and after the glass links.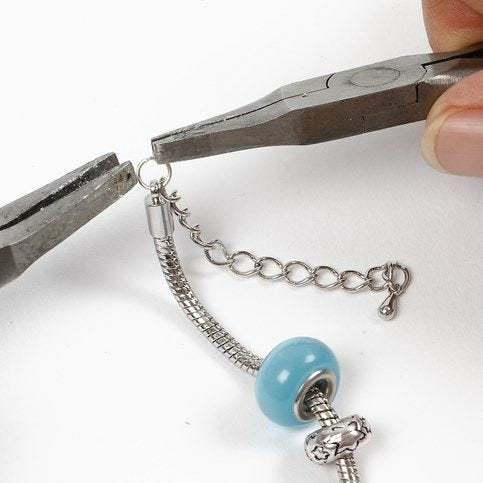 3.
Re-attach the round jump ring with the chain extension in order to open and close the necklace using the lobster claw clasp at the opposite end.
Copyright © 2013-present Creativ Company Ltd. All rights reserved | 2 Pine Court | Kembrey Park | Swindon | Wiltshire | SN2 8AD | 01793 616 068 | admin@cc-craft.co.uk