A Necklace from Beading Wire with white Pearls and a Cross
The necklace is a piece of wire with white pearls threaded on; round freshwater pearls and star shaped mother of pearl beads on either side of the cross pendant. A lobster claw clasp is used for fastening. How to do it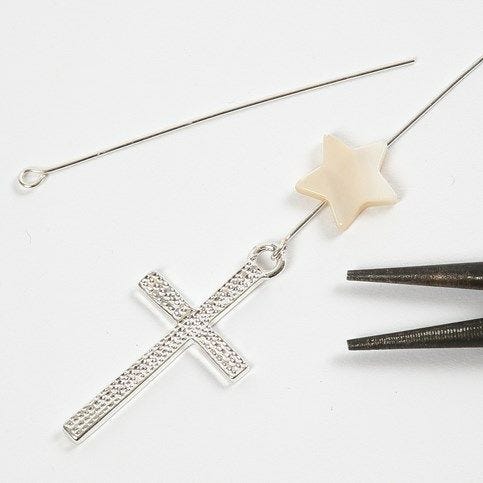 1.
Attach an eye pin to the loop at the top of the cross and then put a mother of pearl star bead onto the eye pin.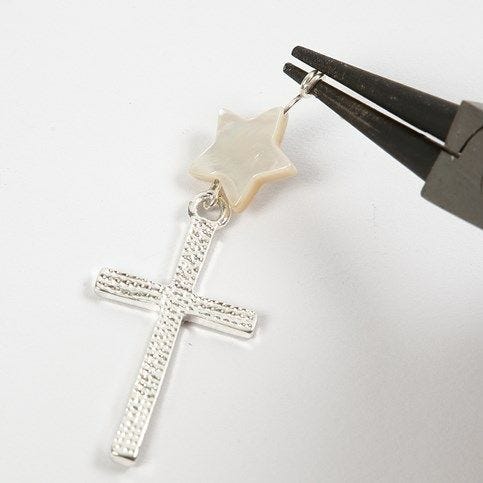 2.
Shorten the eye pin to approx. 2cm and twist to form a double loop at the end using round nose pliers.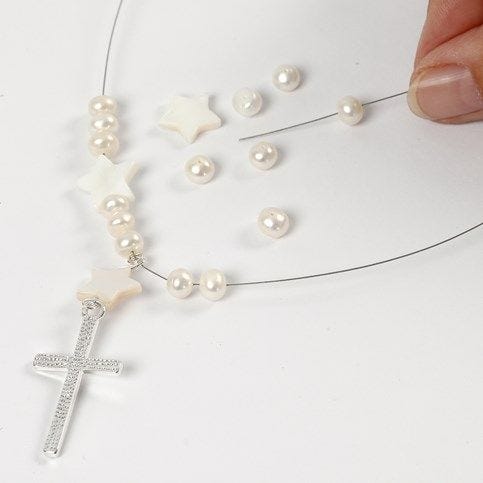 3.
Thread a piece of wire through the pendant's double loop and thread the two types of pearls. onto either side of the cross.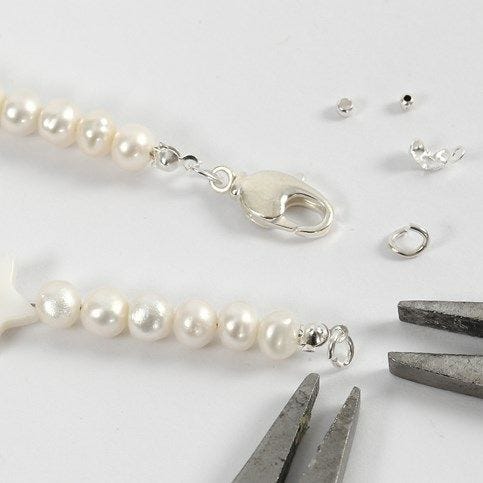 4.
Close each end with a bead tip and a crimp bead. Attach a round jump ring at both ends and a lobster claw clasp at one end. You may use pliers. See "Jewellery School", idea No. 12294 on our website for further instructions.