Earrings and a Bracelet with Mother of Pearl Beads
Earrings with stars, decorated with a white mother of pearl bead, attached onto a head pin. A bracelet made from a silver jewellery chain with a lobster claw clasp. It is decorated with a mother of pearl bead, attached onto an eye pin. How to do it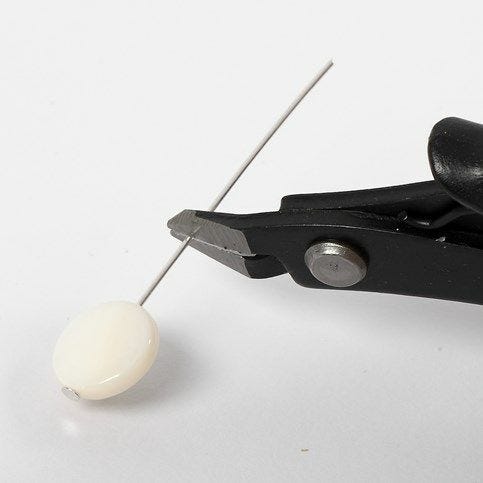 1.
Earrings: Put the bead onto a head pin, shorten it to approx. 1.2 cm.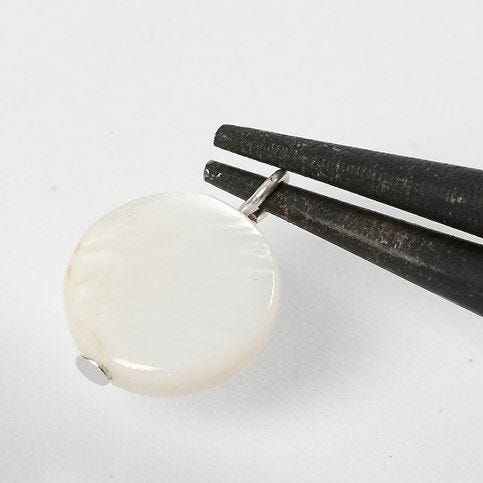 2.
Use round nose pliers to form a loop at the end. See "Jewellery School", idea No. 12280 on our website for further instructions.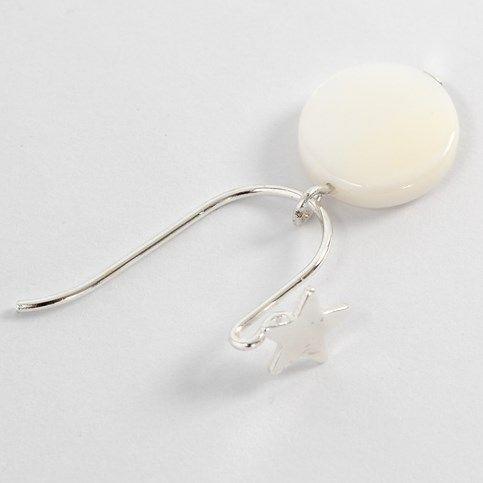 3.
Now put the bead pendant onto the ear hanger through the through the loop.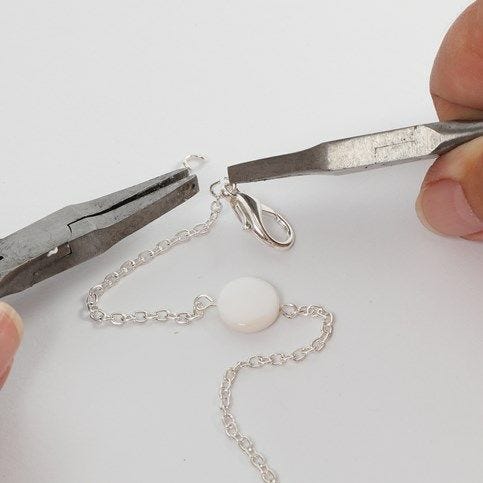 4.
The bracelet: Put a bead onto an eye pin, shorten it and twist the end to form another loop using round nose pliers. Attach a piece of jewellery chain through the loop of each side of the bead, by opening and closing the first chain. Attach a lobster claw clasp with an oval jump ring at each end.