Hanging Decorations made from Felt Shapes
These three decorative hanging shapes are made from patterned felt. All parts are cut out and sewn together in pairs with button hole stitches, filled with carded wool and decorated with a sewn-on button in the middle on both sides. How to do it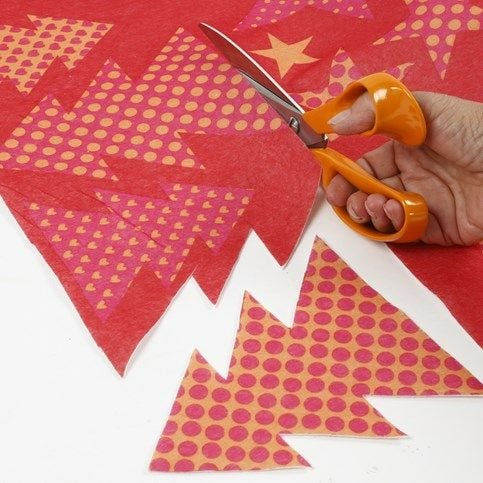 1.
Cut out the design in pairs from felt.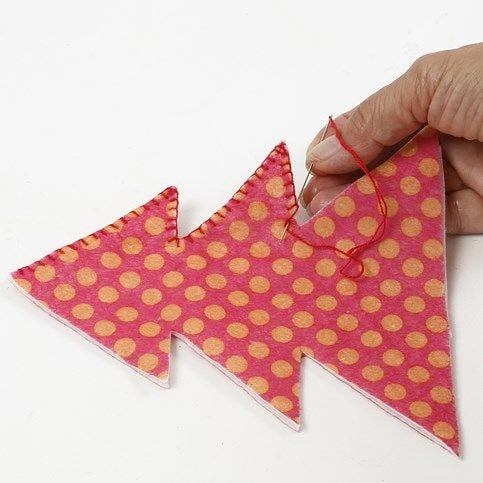 2.
Place the cut-out shapes, inner side against inner side, and sew the two parts together with button hole stitches. Use mercerised cotton yarn. Leave an opening for the carded wool stuffing.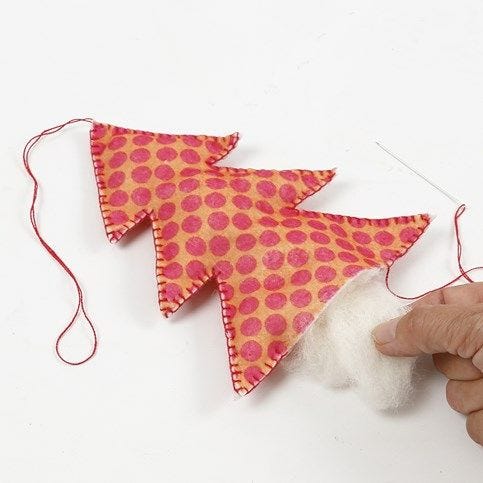 3.
Fill the hanging decorations with carded wool – not too much – and sew the opening together. Use a piece of doubled-over mercerised cotton yarn to make the string for hanging at the top.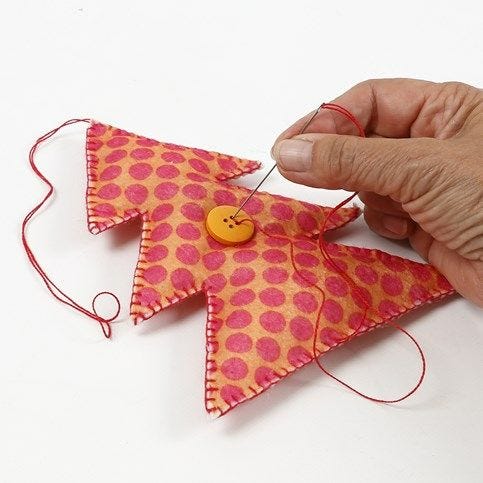 4.
In one action, sew a button onto the middle on each side of the hanging decoration.