Jewellery with Cabochons in Spacer Beads
These necklaces and bracelets shown here are made from macramé cords with adjustable knots, decorated with cabochon pendants glued onto cabochon spacer beads. How to do it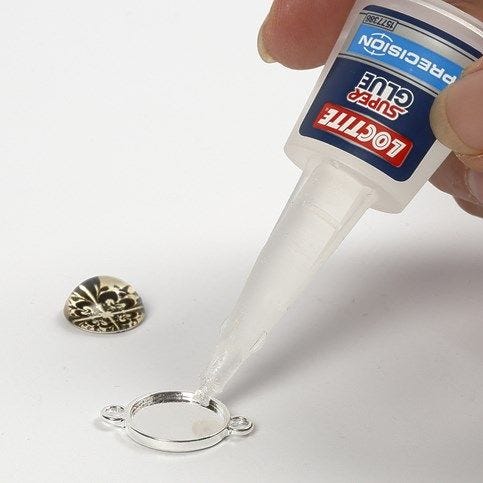 1.
Use Loctite Prescision Glue for attaching the cabochon onto the spacer bead.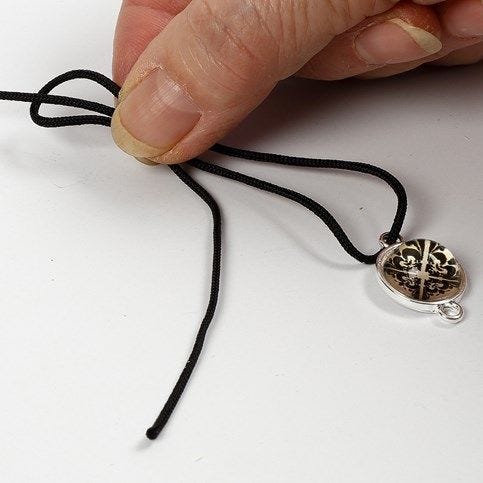 2.
Bracelet: Thread a piece of macramé cord measuring approx. 65cm through one of the spacer bead's two eyelets. Make an adjustable knot with five twists. Follow the instructions here for the next steps. You may melt the cord ends with a lighter, making the process smoother.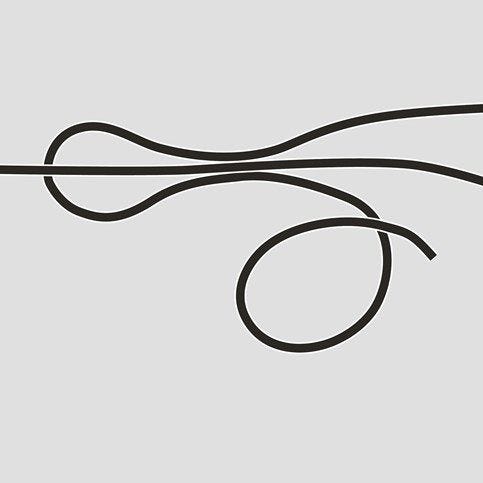 3.
Arrange the macramé cord as shown with the loop at the bottom.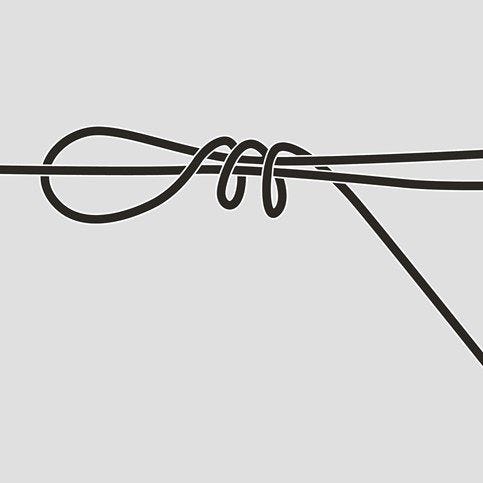 4.
Twist one end of the macramé cord five times around itself and the other (i.e. where the macramé cord is doubled over).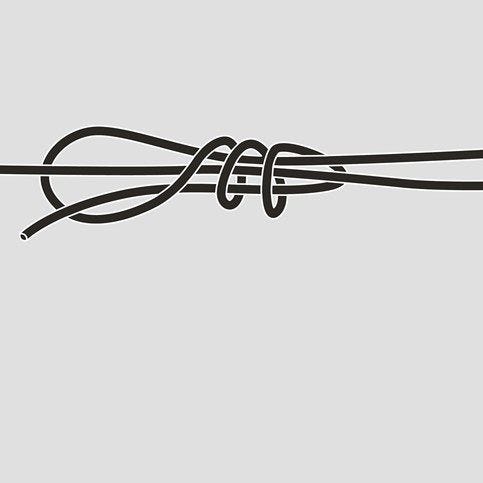 5.
Now push this cord end through the loops – also through the first loop.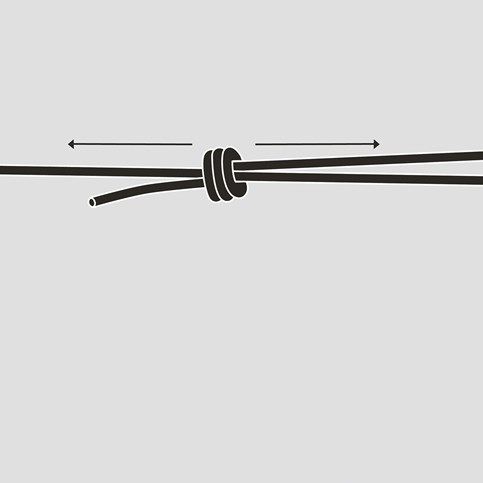 6.
Now pull the cord end and the loops will lie flat and tight around the two cords. Cut the end of the cord off close to the knot and melt or glue to secure. Take care not to glue it onto the cord which is intended to slide.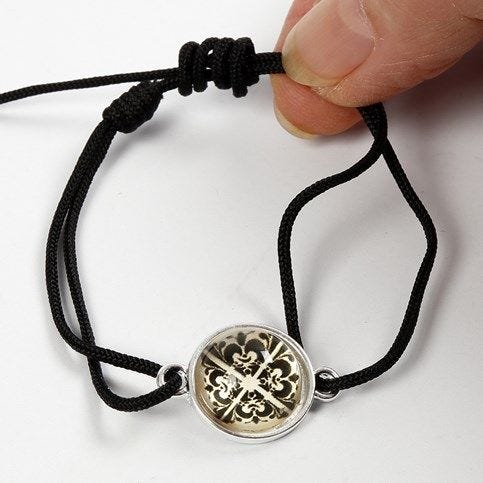 7.
Make a similar adjustable knot at the opposite end of the macramé cord using the same procedure.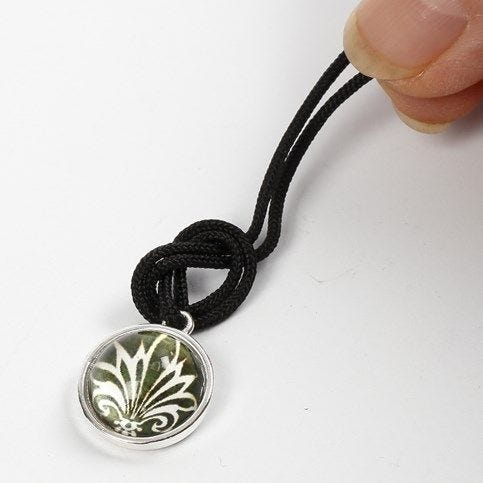 8.
Necklace: Thread a piece of macramé cord measuring approx. 120cm through the spacer bead's eyelet. Make an adjustable knot in each end using the same procedure as when making the bracelet. Place the bead between the two adjustable knots and then tie a knot.