Pixies made from Cones with Hats made from Knitted Tube
Pixies made from Cones with Hats made from Knitted Tube
These pixies are made from pine cones with attached feet, modelled from Silk Clay. The beard is made from Curly Locks Natural Wool, a red wooden bead is attached for the nose and hats made from knitted tube are attached at the end. How to do it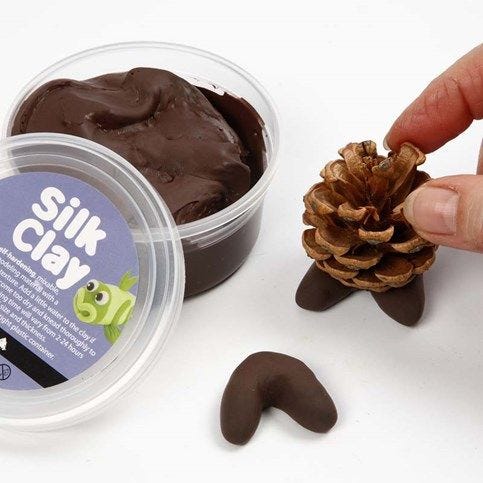 1.
Model feet from brown Silk Clay and push these in place underneath the pine cone.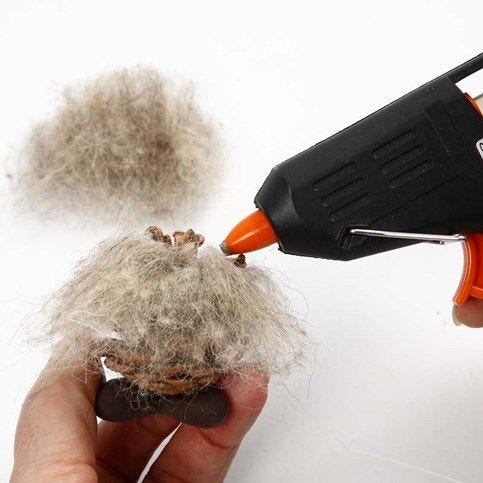 2.
Cut or tear a piece of Curly Locks Natural Wool for the beard. Use a glue gun for attaching the beard onto the cone.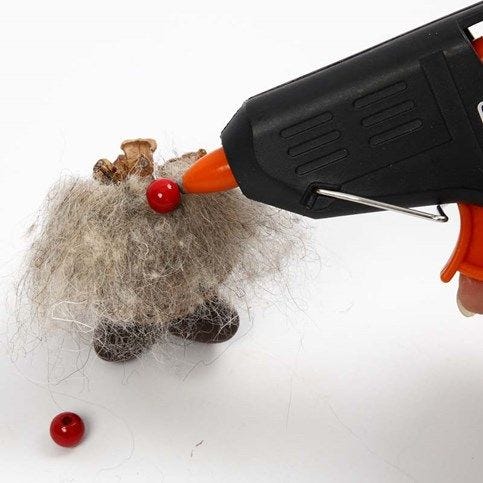 3.
Glue on a read wooden bead for the nose.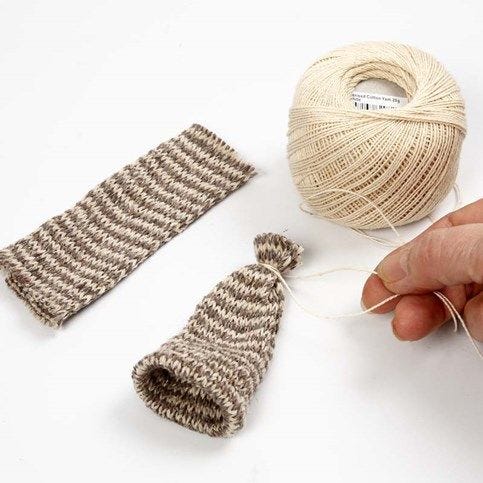 4.
Cut an approx. 12cm long piece of knitted tube and tie the top together with a piece of string. Fold the edge inwards at the other end.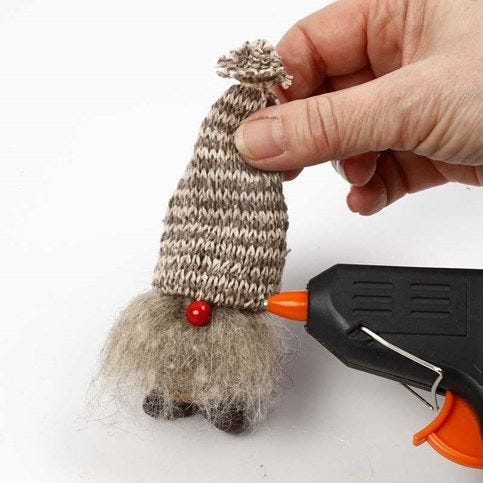 5.
You may fill the hat with Curly Locks Natural Wool prior to glueing the hat onto the cone.
Copyright © 2013-present Creativ Company Ltd. All rights reserved | 2 Pine Court | Kembrey Park | Swindon | Wiltshire | SN2 8AD | 01793 616 068 | admin@cc-craft.co.uk