A Bead Bracelet made on a Bead Loom
This bracelet is woven on a bead loom with silk thread, rocaille seed beads and metal beads. A crystal button is attached at one end as a fastener. How to do it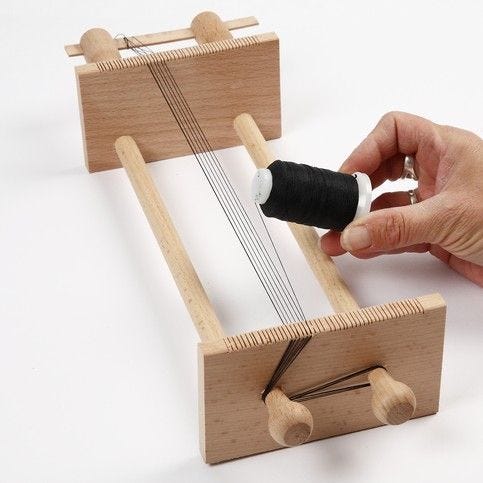 1.
The loom: Thread the loom by tying the silk thread around the stick at one end.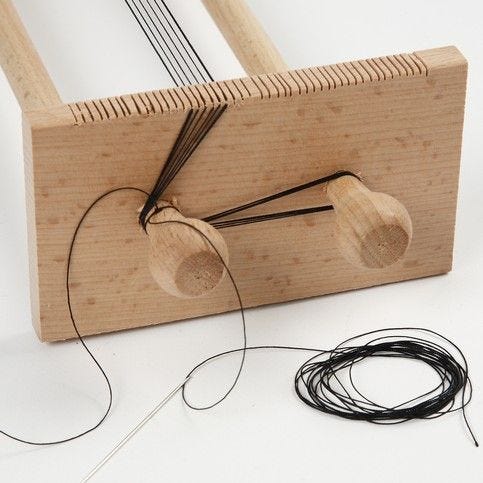 2.
Cut an approx. 2 meter long piece of thread and tie it around the end.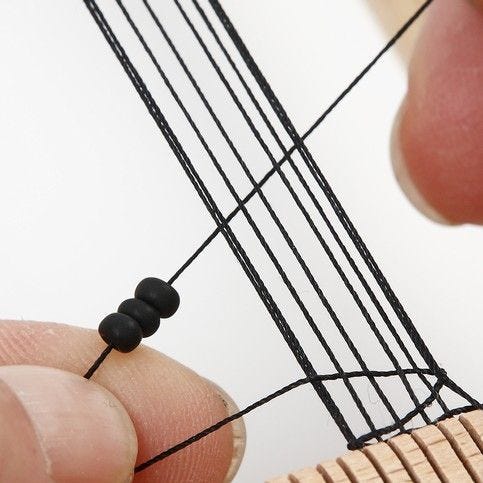 3.
Thread beads onto the piece of thread.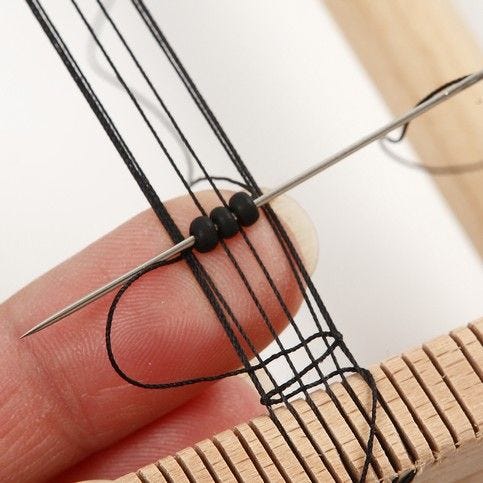 4.
Push the beads up between the strung out threads on the loom and sew through the beads from the top.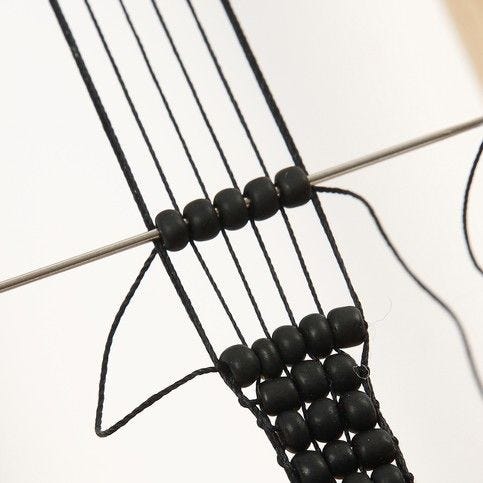 5.
Weave a pattern – use your imagination.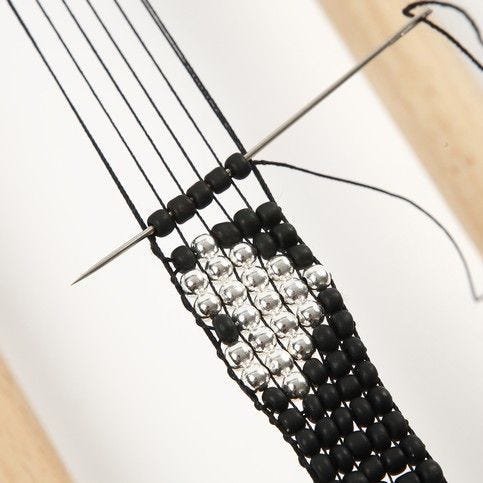 6.
You could design a pattern beforehand and draw it onto a piece of paper.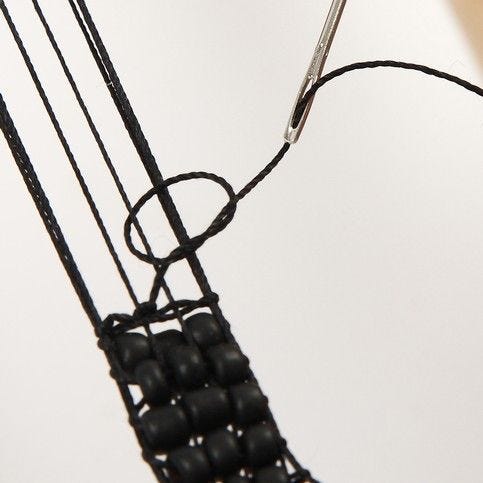 7.
Finish the weaving of the bracelet by making small knots onto each individual thread strung on the loom.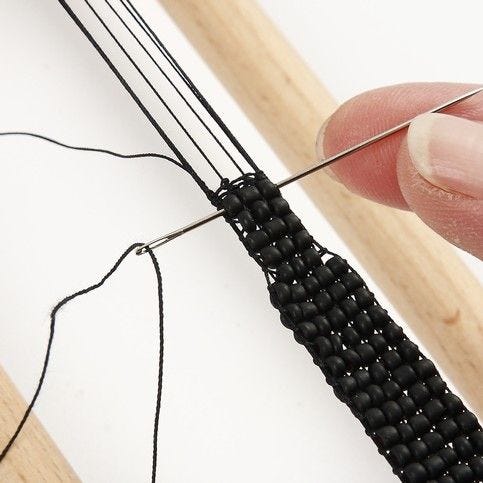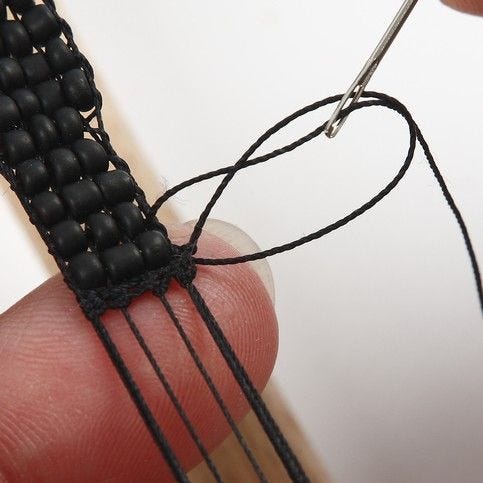 9.
Finish the securing of the end with another couple of knots.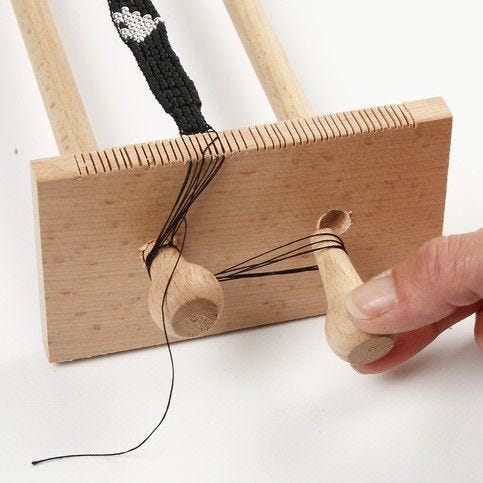 10.
Remove the bracelet from the loom.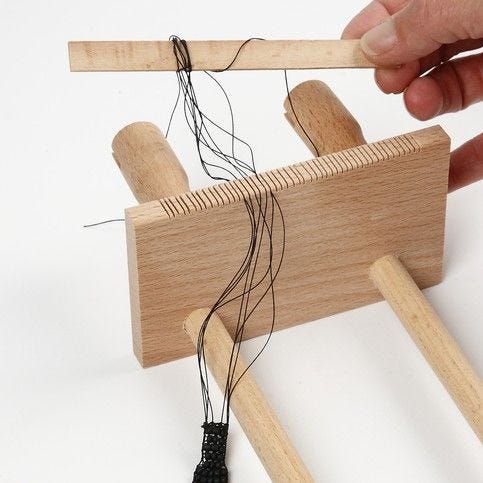 12.
Cut open the loops at both ends of the bracelet (i.e. where they have been strung onto the loom).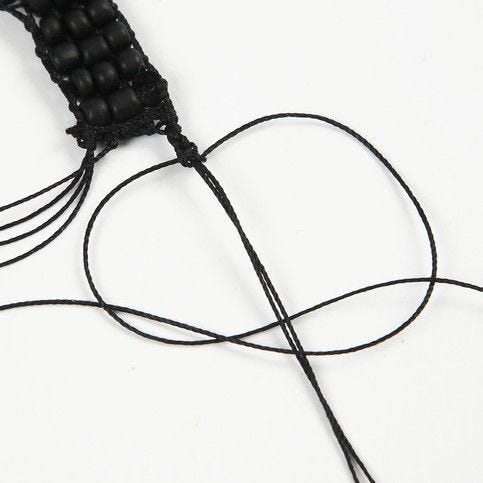 13.
Divide the threads at one end and braid the two sides to make a button hole.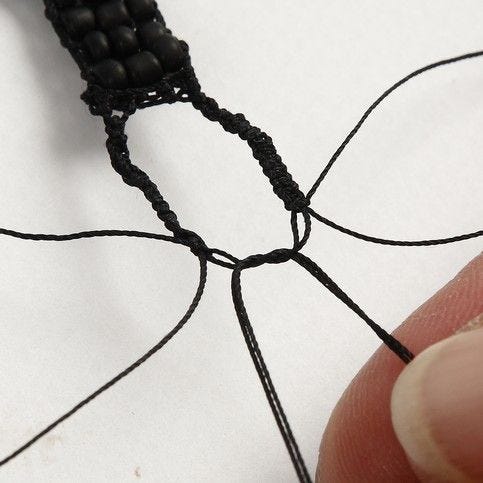 14.
Tie the threads together.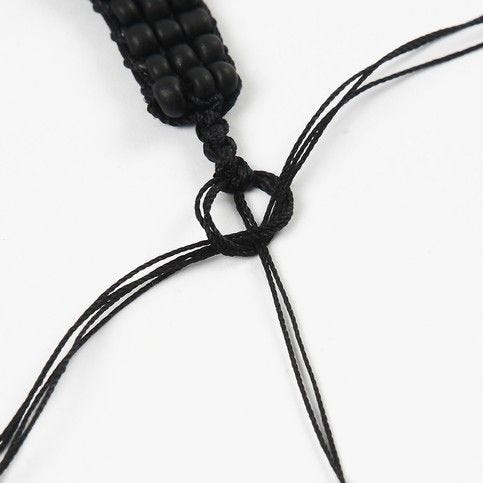 16.
At the other end of the bracelet divide the threads and braid to attach the crystal button.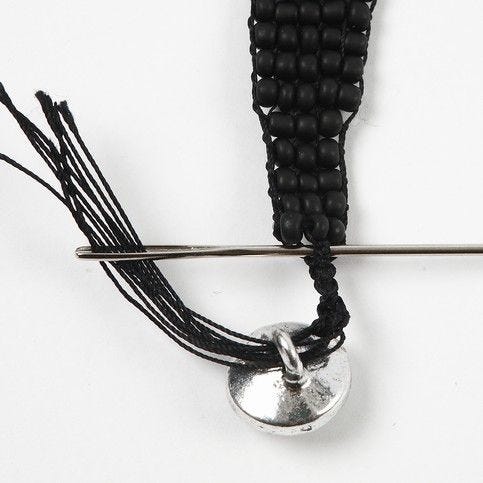 17.
Attach the crystal button. Thread the threads through the first braiding and then secure individually.
Copyright © 2013-present Creativ Company Ltd. All rights reserved | 2 Pine Court | Kembrey Park | Swindon | Wiltshire | SN2 8AD | 01793 616 068 | admin@cc-craft.co.uk