Cones are cut out from white design card using the template. A decorative border and punched-out stars decorated with rhinestones are glued onto the cone. Sprinkled with glitter at the end. How to do it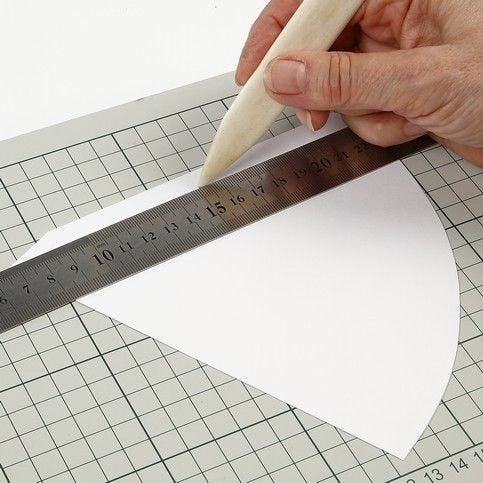 1.
Cut out a cone and a handle using the template and score along the dotted line.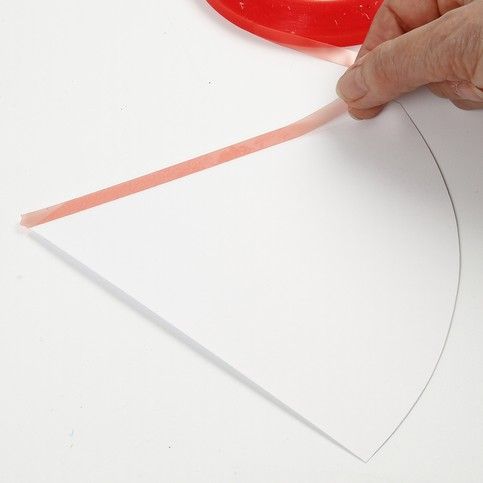 2.
Attach a piece of power tape to the flap of the cone. Assemble the cone and attach the handle.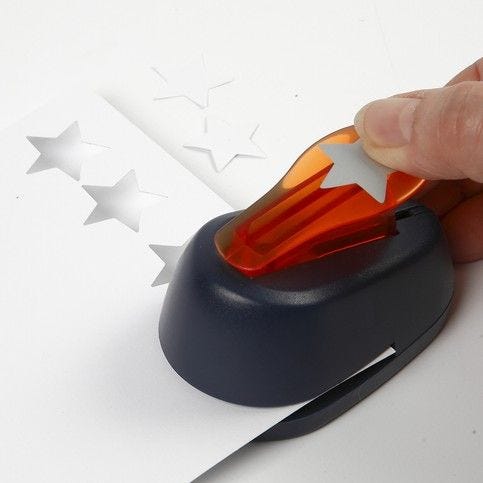 3.
Punch out stars from white design card using a Lever Punch.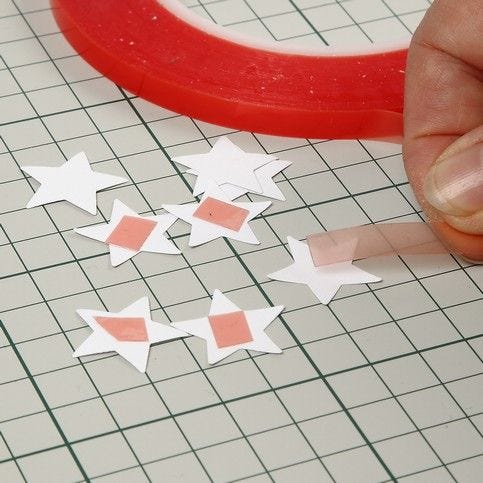 4.
Attach small pieces of power tape onto the stars.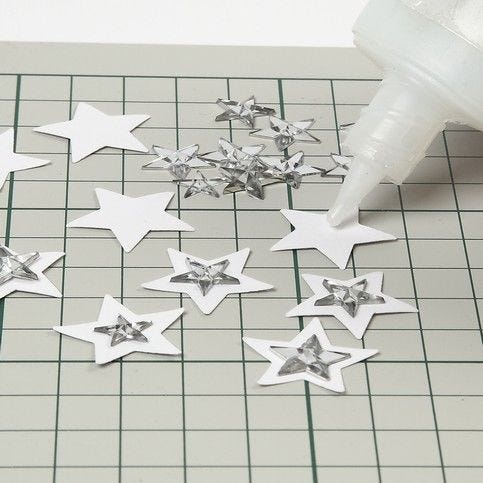 5.
Glue the rhinestone stars onto the punched-out card stars with a small blob of Clear Marker. Leave them to dry.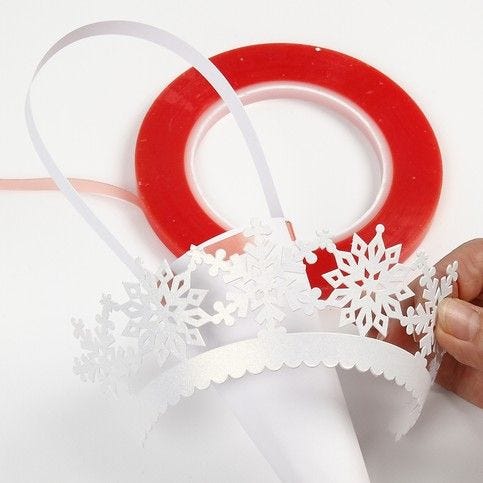 6.
Use power tape to attach the decorative border onto the edge of the cone.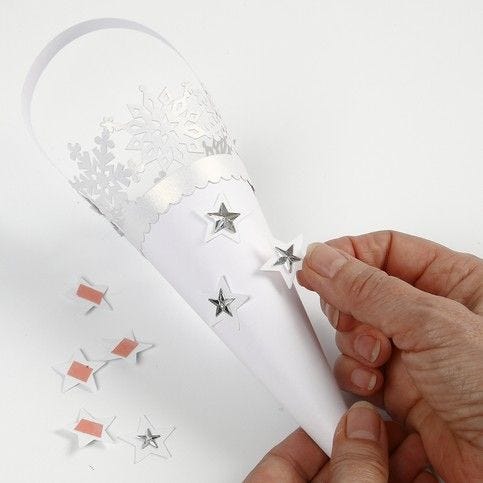 7.
Glue the stars onto the cone.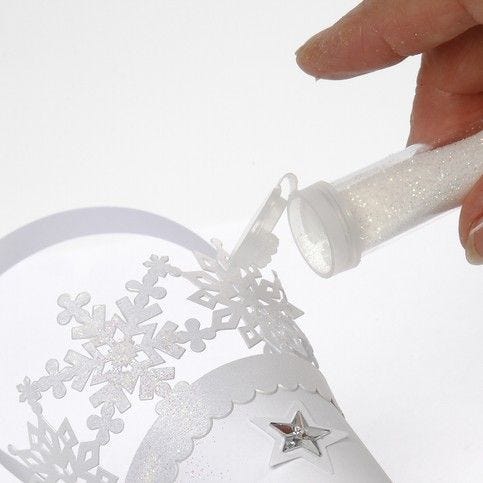 8.
Apply some glue randomly on the border and sprinkle glitter.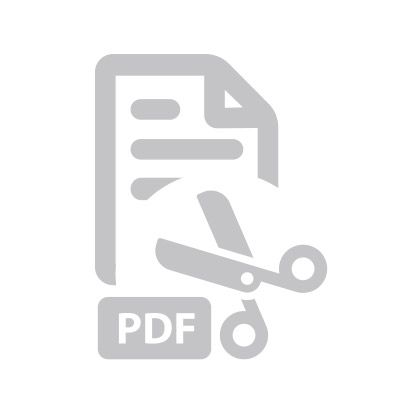 Attached file:
Download
Copyright © 2013-present Creativ Company Ltd. All rights reserved | 2 Pine Court | Kembrey Park | Swindon | Wiltshire | SN2 8AD | 01793 616 068 | admin@cc-craft.co.uk