A Notice Board from Strips of Wood
This notice board is made from wide wooden strips (assembled with two narrow strips of wood on the back). It is painted with Plus Color Craft Paint and wooden letters are attached. The drawings are attached with masking tape. How to do it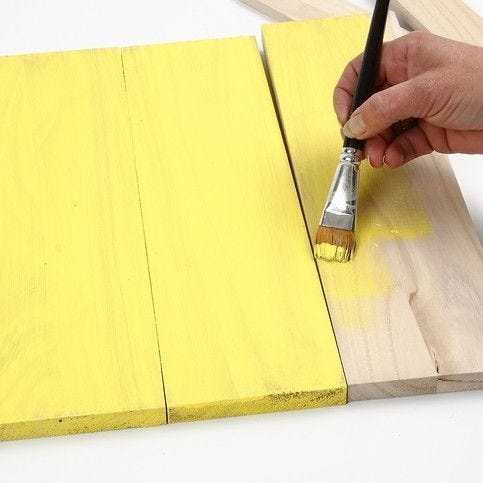 1.
Paint the wooden strips with Plus Color Craft Paint.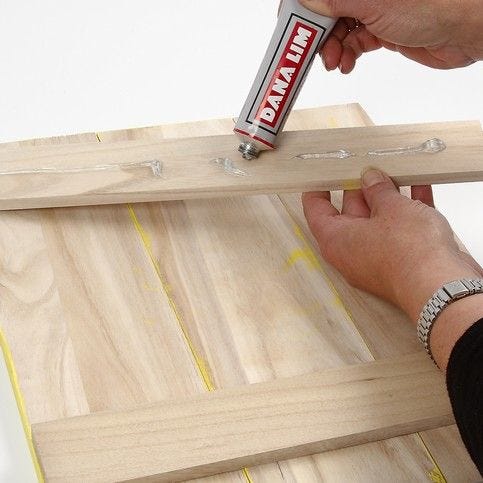 2.
Glue the strips together with mounting glue. Let it dry for 24 hours.