Jewellery with Peace Signs
Jewellery made from a 2mm leather cord with an adjustable knot with coloured howlite beads in the shape of a peace sign. How to do it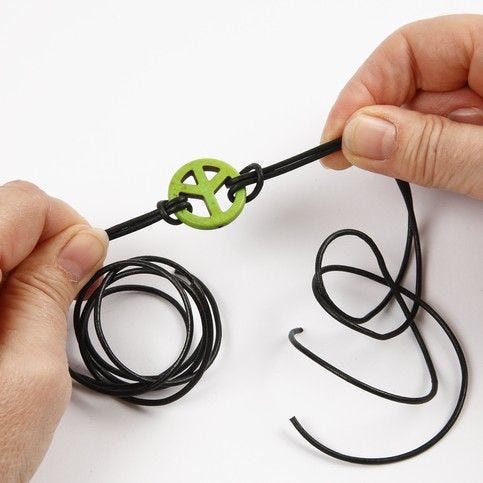 1.
For the bracelet cut two pieces of leather cords each measuring approx. 70cm and attach these to the bead as shown. Place the four ends parallel and make an adjustable cord in each side. See the technique below.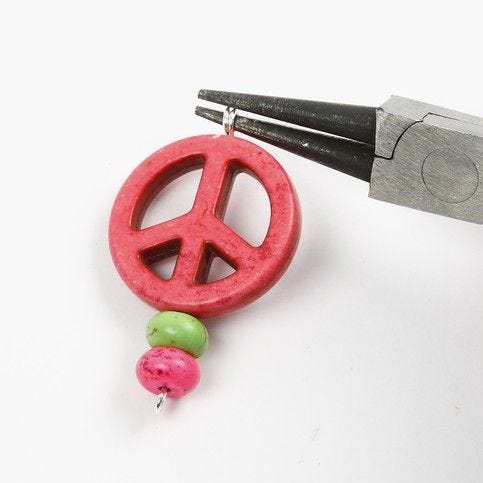 2.
For the necklace pendant put beads onto an eye pin and twist the end to form a double loop. Attach an oval jump ring in the loop. Insert a 140cm long piece of leather cord into the oval jump ring. Make adjustable knots in each side so that the size of the necklace can be adjusted. See the technique below.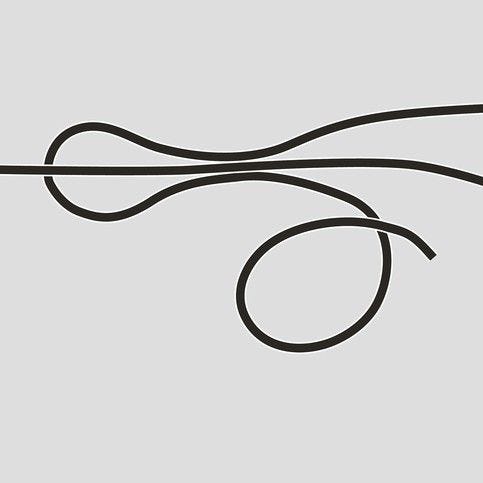 A.
Adjustable knot: Place the two ends parallel and tie each end or side separately. Make a loop with the end of the cord and run it back and around the two cords three to five times as desired.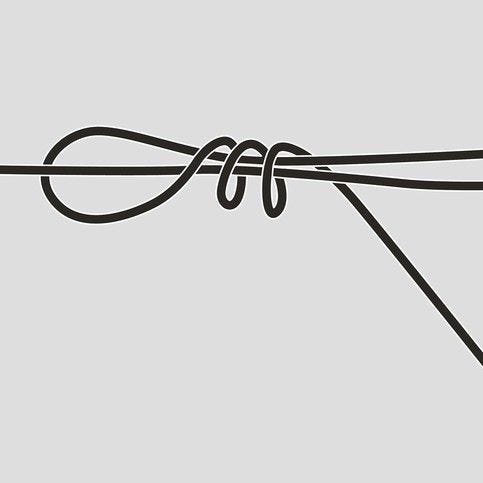 B.
Now feed the end back through the loops – including the first loop.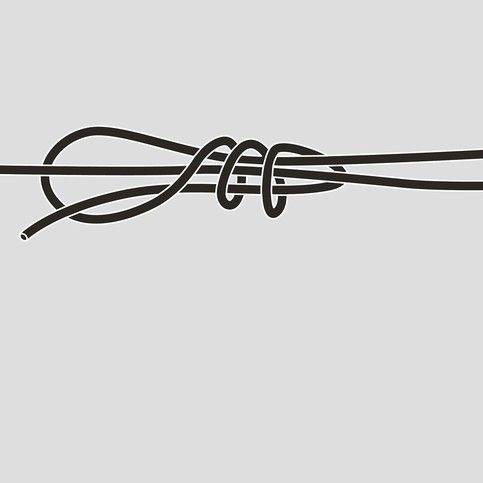 C.
Pull the cord end and the loops will lie closely around the two cords.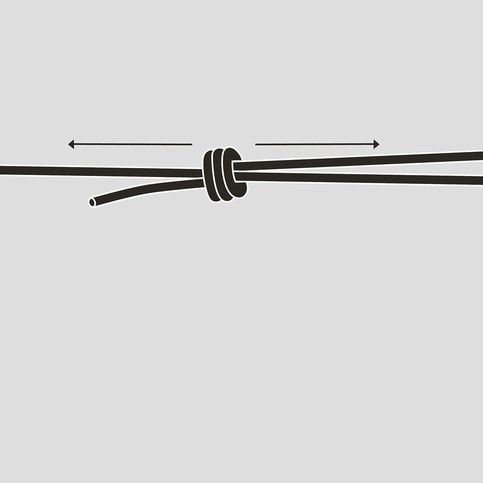 D.
The cord end can be cut off close to the knot. Now glue it securely onto the loops. Beware not to glue it onto the cord on which it is meant to slide on.