Canes and Hanging Heart Decorations from Silk Clay
Comforting Christmas Decorations made from Silk Clay, punched out with shape cutters and then dried and hung from a silver thread. Roll Silk Clay sausage shapes together and form to make canes. How to do it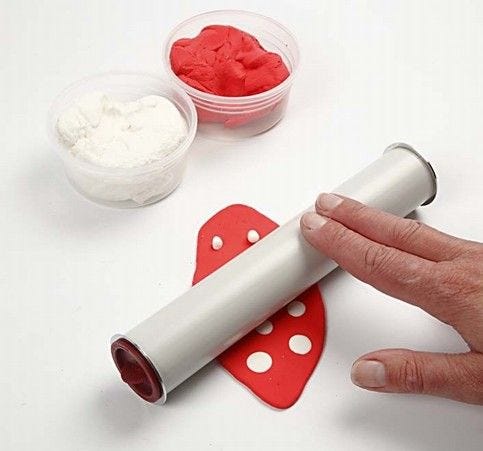 1.
Roll out the red Silk Clay with the rolling pin. Add small balls of white Silk Clay and continue rolling.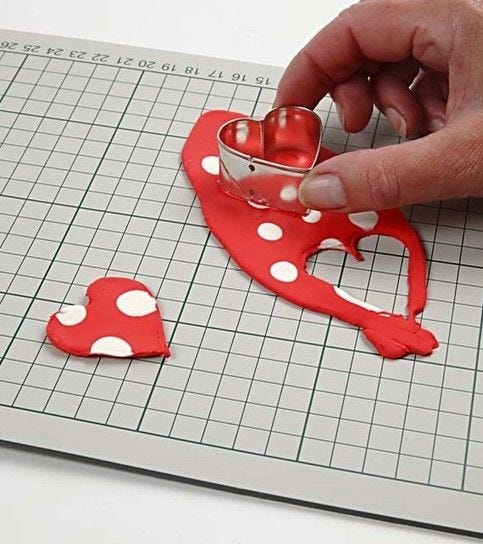 2.
Punch out the hearts with the shape cutter and let them dry completely. Moisten the shape cutter with some water to prevent the Silk Clay from sticking to the shape cutter.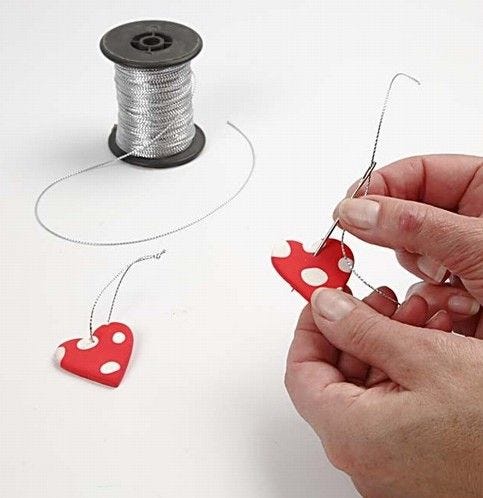 3.
Use a needle to thread the dried, punched out heart decorations onto a piece of silver thread.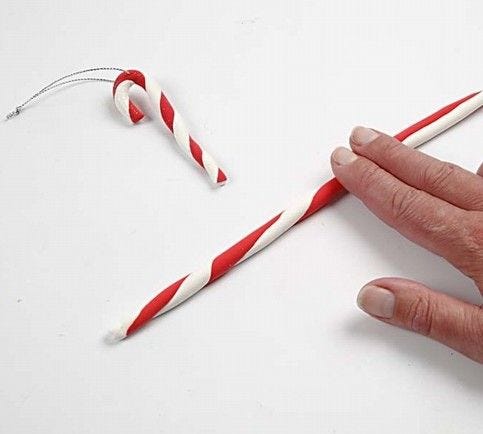 4.
Roll the canes from red and white Silk Clay and twist to form canes.