A great combination of London paper, pearlescent card and white design card. The lovely border is made with a Fiskars corner and border punch. How to do it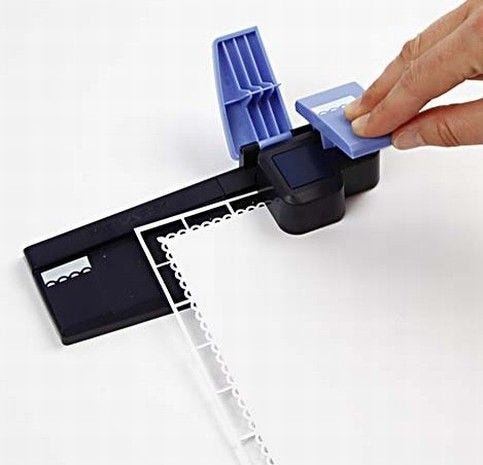 1.
Cut a piece of white design card measuring 11 x 11cm or 28 x 28cm. Use a Fiskars corner and border punch for punching a border along all four edges.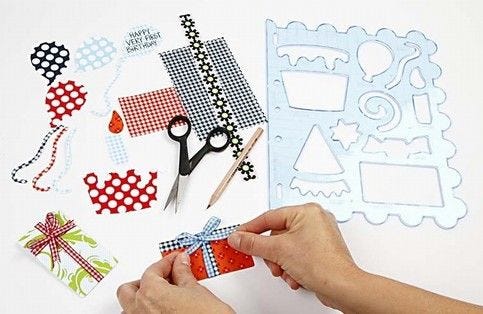 2.
Cut out balloons, gifts and cake/candles using Fiskars shape templates. Decorate the gifts with ribbon. Also cut a few pieces of checkered paper, make a flower border and cut a round piece of green paper.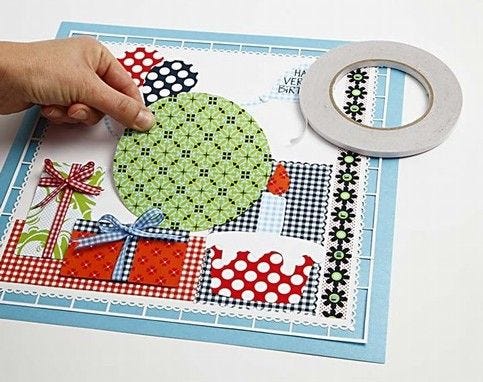 3.
Attach the parts to a piece of pearlescent card using self-adhesive double-sided tape and 3D foam pads.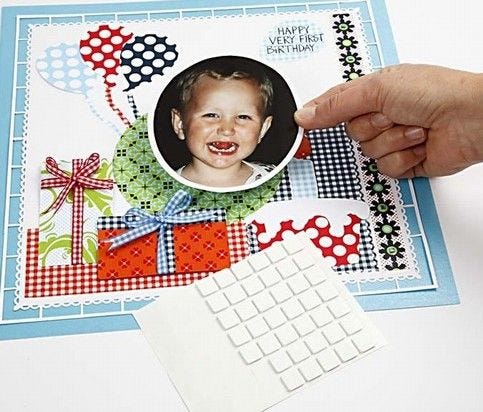 4.
Attach the picture using 3D foam pads.