Lighthouses with A-Color Glaze
Paint the lighthouse white. Then use the brown A-Color Glaze for painting the window frames, the base and the top. Mix the colours slightly when painting to get a light brown colour. Paint the other two lighthouses with Plus Color. How to do it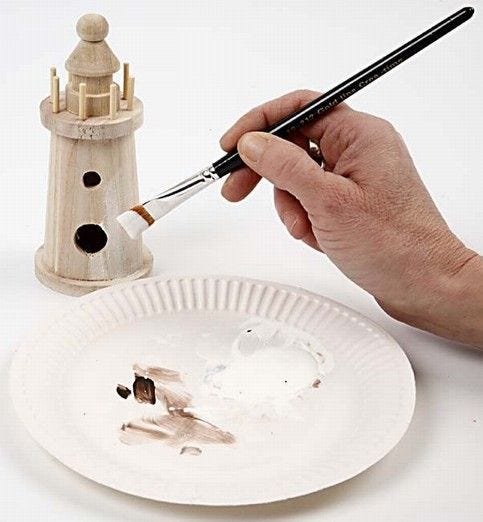 1.
Paint the entire lighthouse white.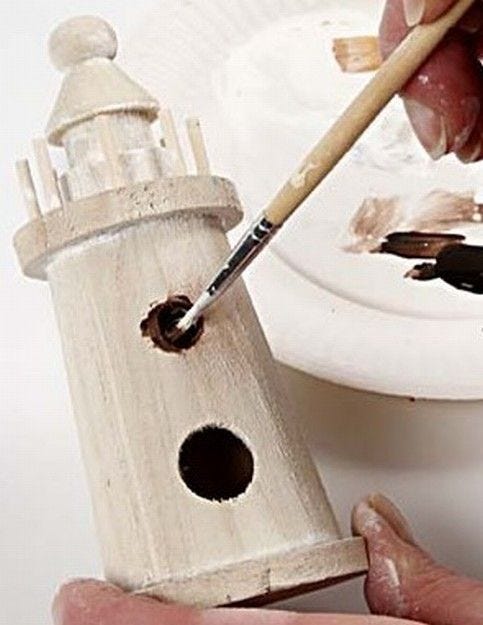 2.
Tag den brune farve og mal vinduernes kant på indersiden. Mal evt. også toppen og rækværket.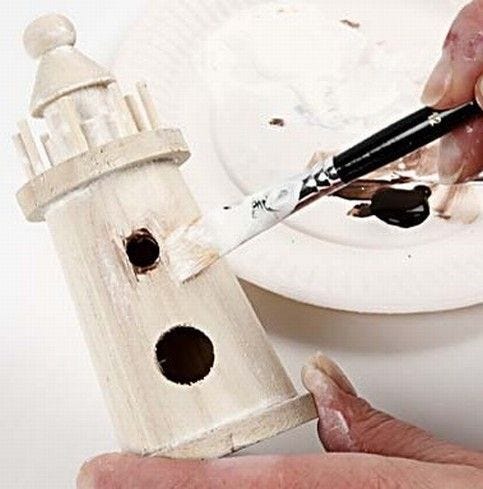 3.
Mix the white and the brown A-Color Glasze a littleand brush with light strokes around the windows.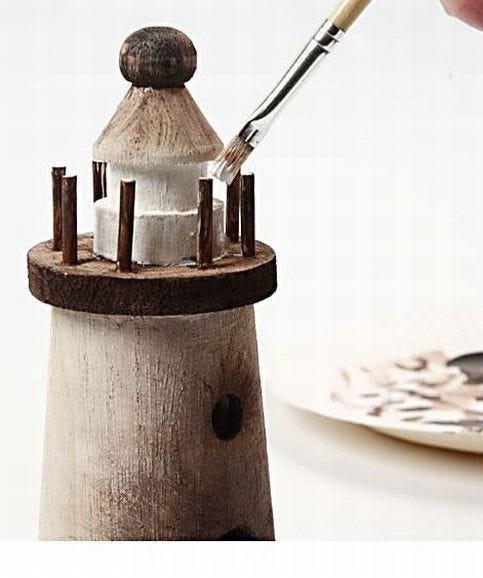 4.
You could use the white A-Color Glaze to distribute the colours, resulting in a light and natural transition between the colours. Wipe the colours with a bit of paper to achieve a light effect. Finish by applying a coat of matt varnish to the wood.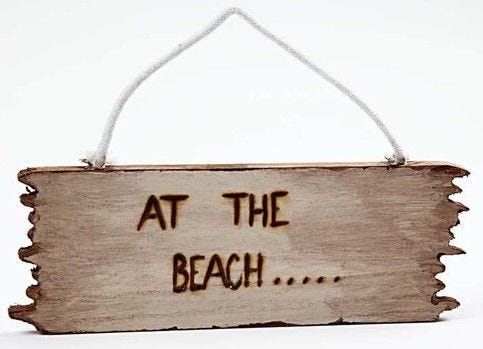 A sign
The sign "At the beach" is burned with a Pyrography tool into the wood. Use the same technique for the sign as the one used for painting the lighthouse with A-Color Glaze.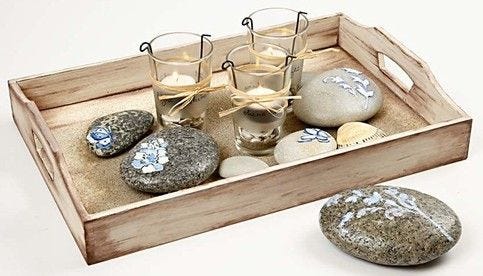 A serving tray
The serving tray is painted with A-Color Glaze like the lighthouse and the sign.