Make a Card with a stamped Design
A card stamped with the Self-inking Stamp Press and decorated with Vivi Gade, Bremen, Design Paper, Creativ Paper, Fibre Paper and rhinestone borders. How to do it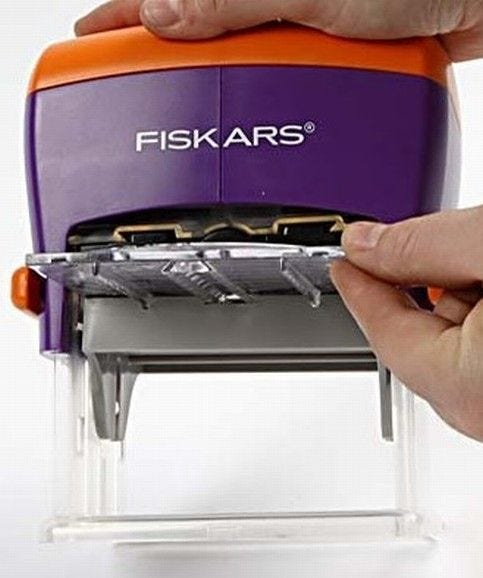 1.
Fit the ink pad and tag stamp in the press.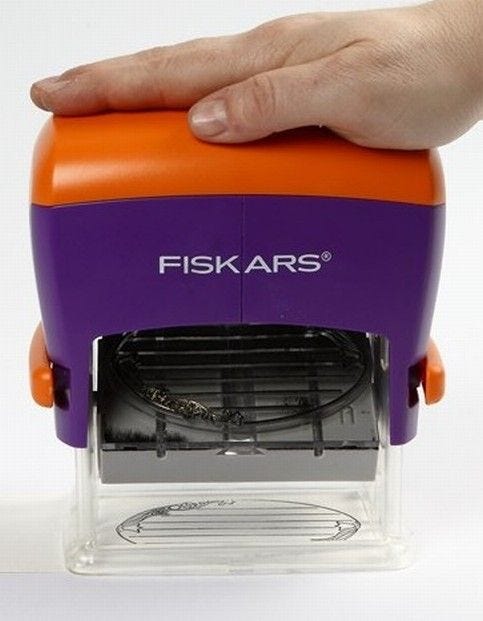 2.
Stamp the card and the envelope.