Rock Stars made from Flexi Figures and Silk Clay
Rock Stars modelled from Silk Clay on Flexi Figures. How to do it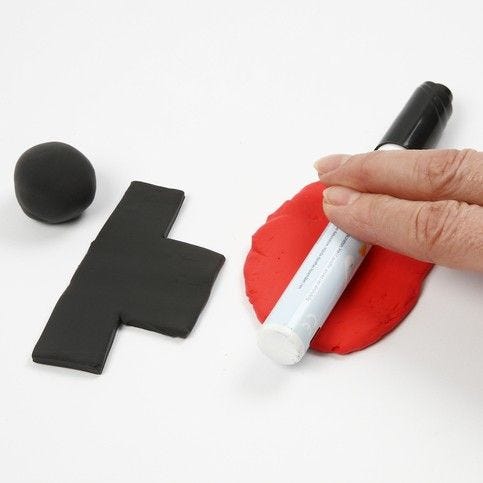 1.
Press or roll the Silk Clay flat.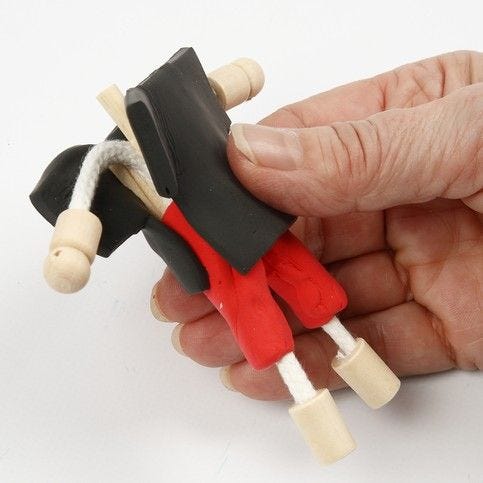 2.
Use a pair of scissors to cut the clothing from Silk Clay and squeeze onto the flexi figure. You may choose to model and attach the Silk Clay clothing directly onto the flexi figure.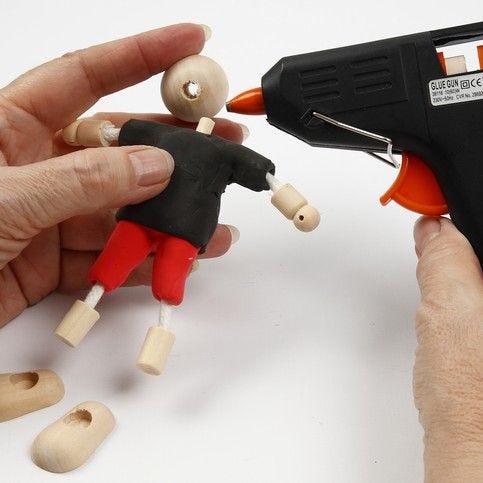 3.
Glue the feet and the head onto the flexi figure.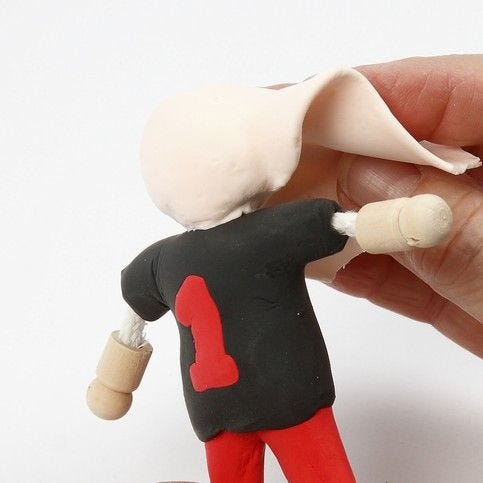 4.
Roll out the light, skin-coloured Silk Clay in a thin layer and model it around the attached flexi figure's head. Ensure to use the same colour Silk Clay for the hands etc. If necessary, replace with a dark skin colour.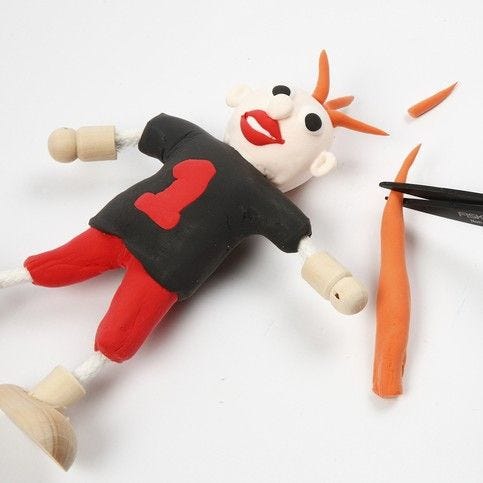 5.
Finally, model the facial features, hair etc.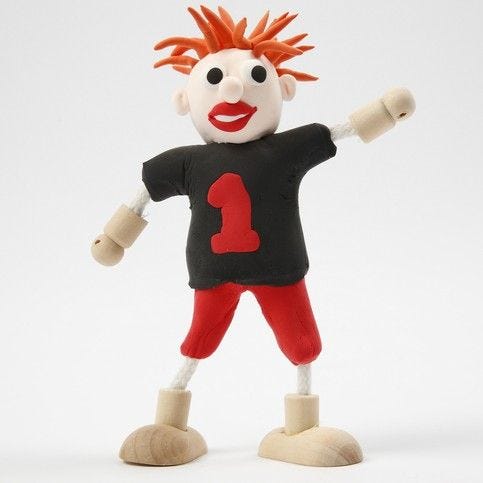 A finished example
NB! The Silk Clay modelling clay hardens by air drying for 24 hours.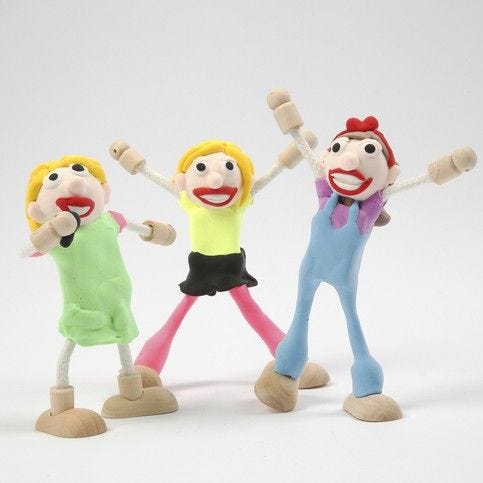 Variants
TIP! Do not take more Silk Clay from the packaging/container than you need, and keep the container sealed. In the event that the modelling clay becomes dry, add a drop of water to Silk Clay in the container.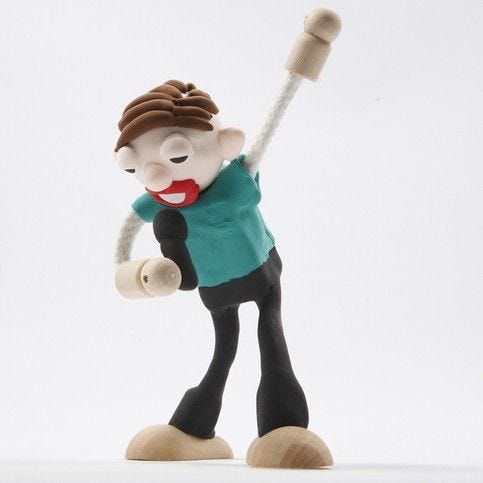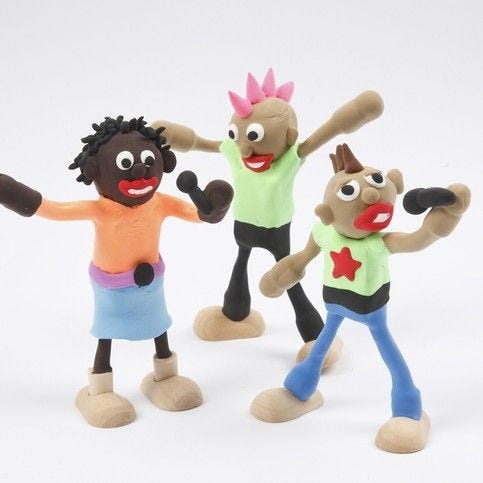 Copyright © 2013-present Creativ Company Ltd. All rights reserved | 2 Pine Court | Kembrey Park | Swindon | Wiltshire | SN2 8AD | 01793 616 068 | admin@cc-craft.co.uk