Patinating Ornaments with Pigment Acrylic Paint
A beautiful ornament in MDF is here patinated using Pigment Acrylic Paint with a brush and a sponge. Decorate the canvas using a rubbing technique and glue on the ornament. How to do it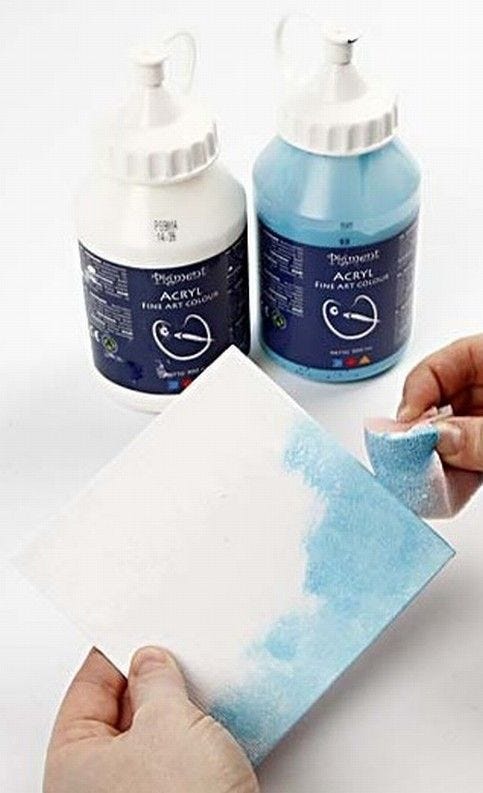 1
Start by dabbing Pigment Acrylic Paint onto the canvas with a face painting sponge. Use light circular movements and only use a small amount of colour at a time. Here we have chosen a light blue and a white for the sky.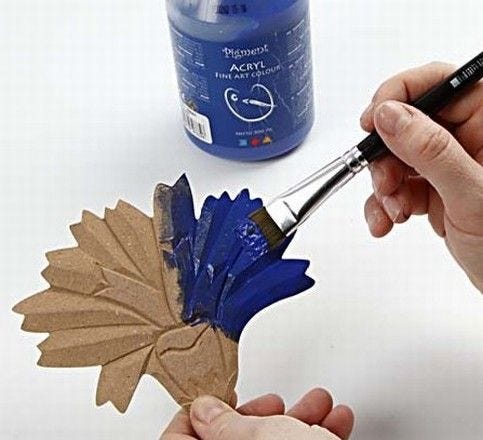 2
Paint the ornament with Pigment Acrylic Paint. We have here chosen an ultramarine blue colour.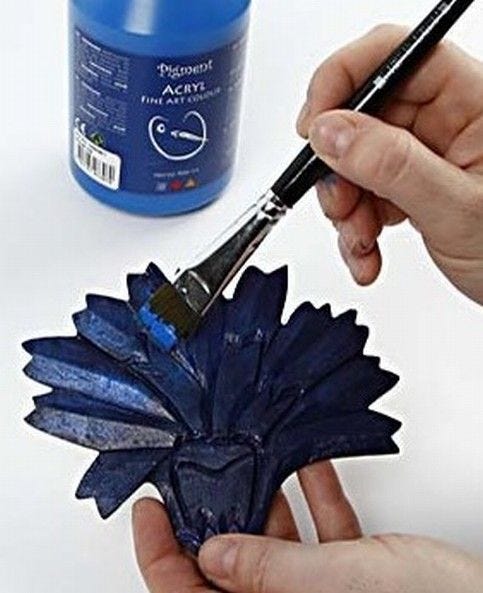 3
Use a flat brush with a lighter colour to brush lightly over the ornament's ridges. You can also use a foam sponge. Glue the ornament onto the canvas using a glue gun and glue it into the frame.
Copyright © 2013-present Creativ Company Ltd. All rights reserved | 2 Pine Court | Kembrey Park | Swindon | Wiltshire | SN2 8AD | 01793 616 068 | admin@cc-craft.co.uk