 How to do it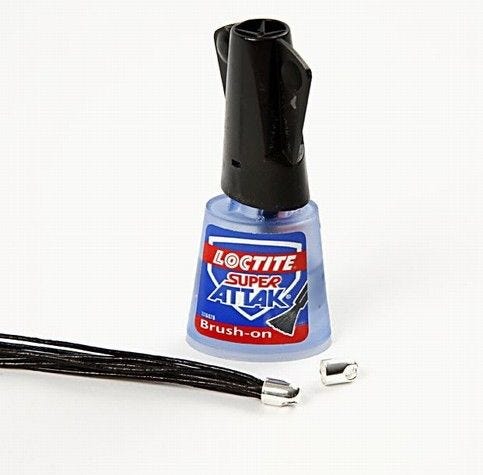 Step 1.
Cut small pieces from 1mm leather cord and glue these into an end cap.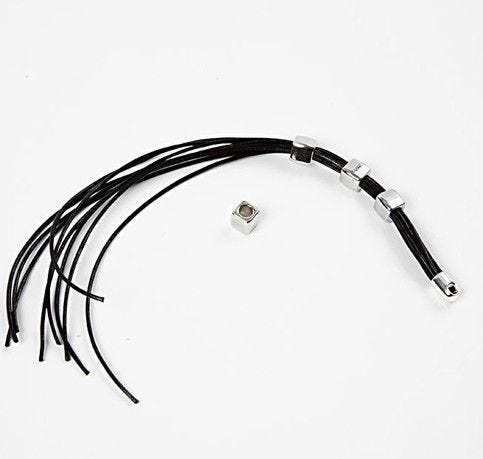 Step 2.
Thread cube beads onto the cords.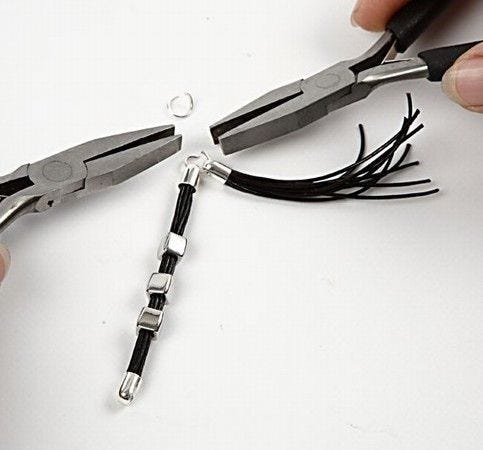 Step 3.
Glue small pieces of cord into an end cap to make a tassel. Connect the 2 parts with a round jump ring.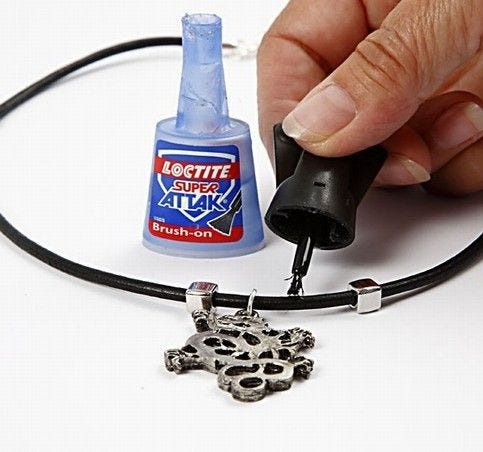 Step 4.
Cut a 40cm piece of 3mm cord. Pull the metal pendant onto the cord with 2 cube beads which are glued to fix. Combine the 2 leather pendants with a round jump ring.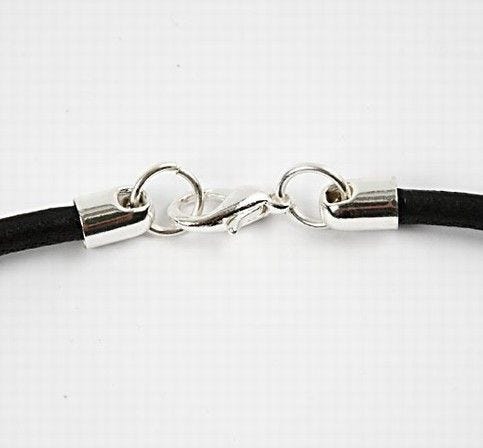 Step 5.
Fit end caps, round jump rings and a clasp to the cord.
Copyright © 2013-present Creativ Company Ltd. All rights reserved | 2 Pine Court | Kembrey Park | Swindon | Wiltshire | SN2 8AD | 01793 616 068 | admin@cc-craft.co.uk