Round earrings with rocaille seed beads. How to do it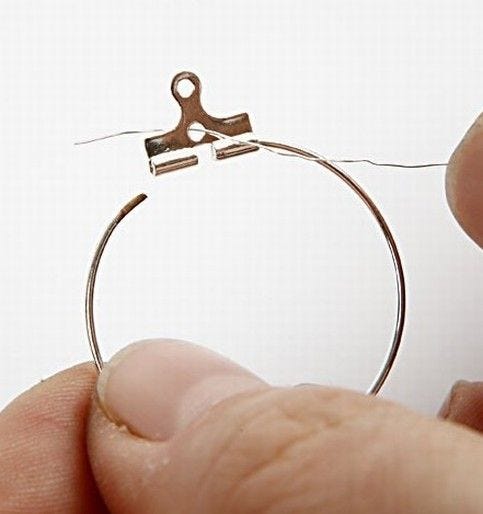 1
Put the silver-plated wire through the hole of the earring.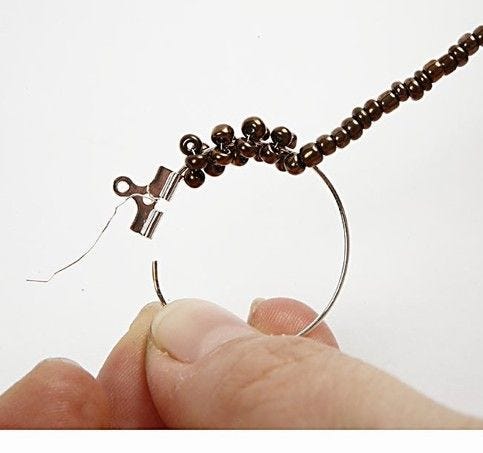 2
Pull beads onto the silver-plated wire and twist it around the earring.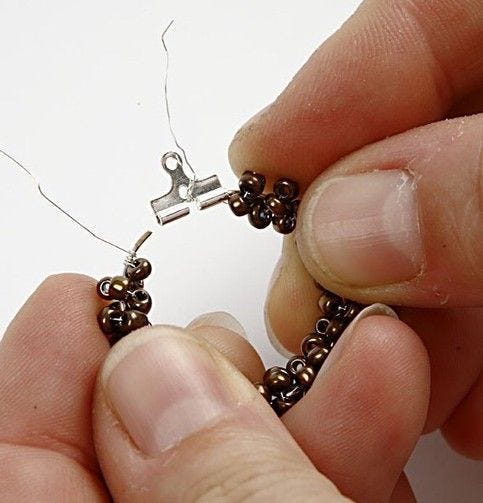 3
Wrap the thread around the earring a couple of times. Pass the thread through the hole and twist the threads together.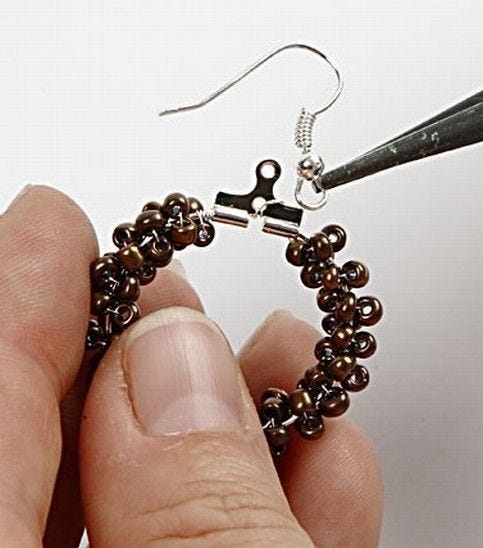 4
Put the French ear wire onto the earring.