A lovely clown that can hide in a papier-mâché cone is made by using a polymer clay head and hands which are attached to the body made from white fabric which is first decorated with fabric paint. How to do it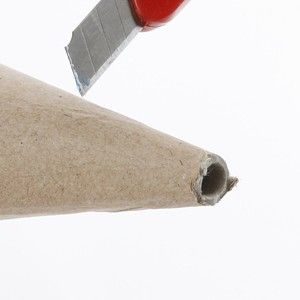 1
Cut off the tip of the cone, so a flower stick fits through it.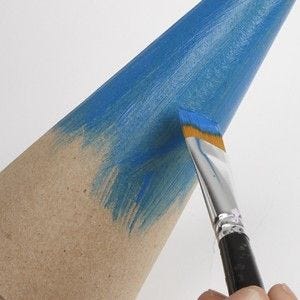 3
Sharpen the flower stick.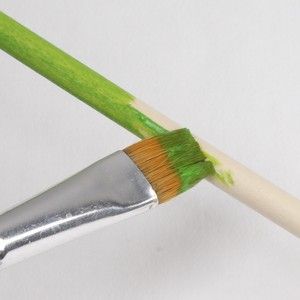 4
Paint the flower stick and the stand.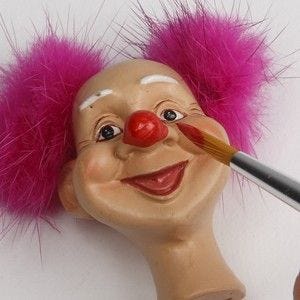 5
Paint the clown's nose.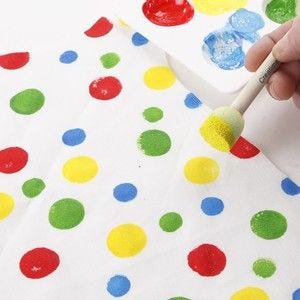 6
Cut out the suit, make dots with a stencil and let it dry.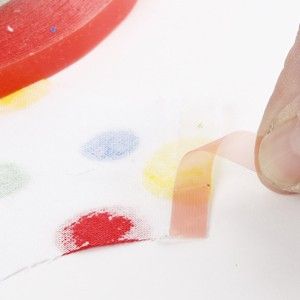 7
Attach Power Tape to the sleeves – on the inside and fold.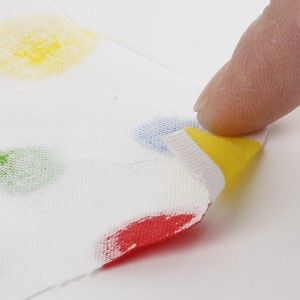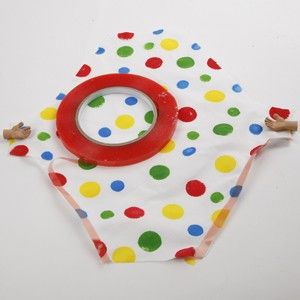 9
Attach power tape along the side of the suit – on the outer side, place the hands inside and close the suit.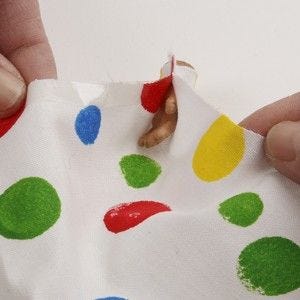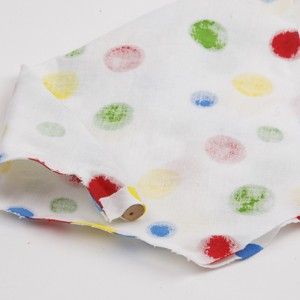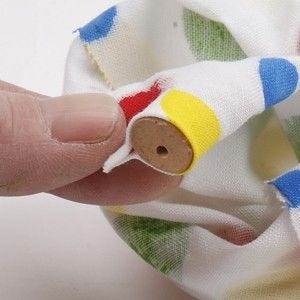 12
Turn the suit inside out.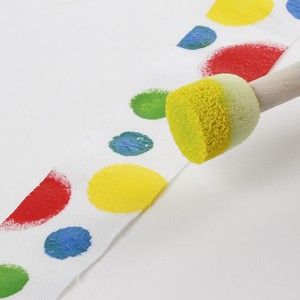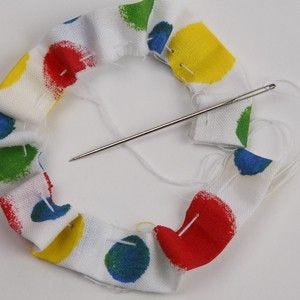 14
Fold the painted collar and stitch it together.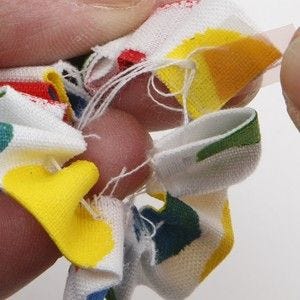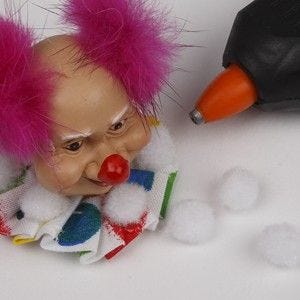 16
Use a glue gun for attaching pom-poms onto the collar and for attaching hair and the collar onto the clown's head.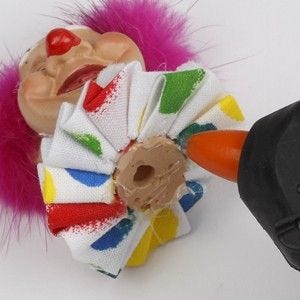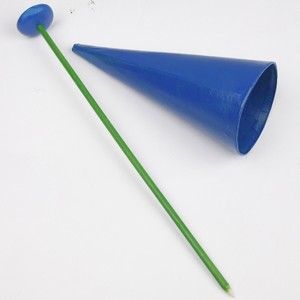 18
Glue the stand onto the stick. Push the stick into the inside of the cone through the hole and put on the suit with the stick sticking through. Glue the suit onto the stick.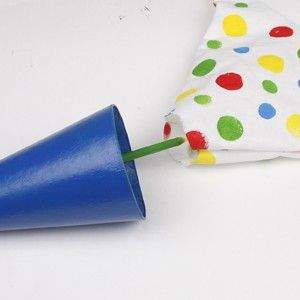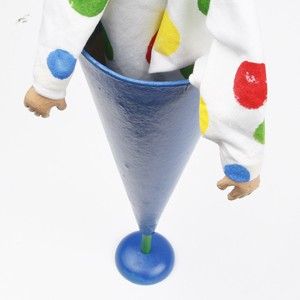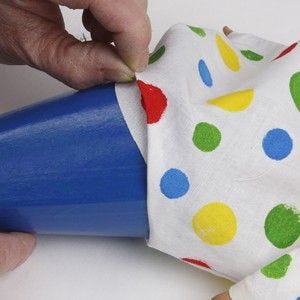 21
Put the suit onto the outside of the cone, fold it up and glue it on securely.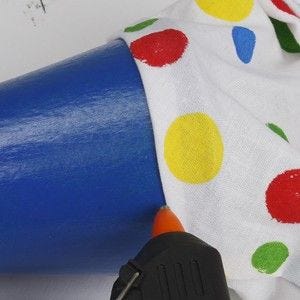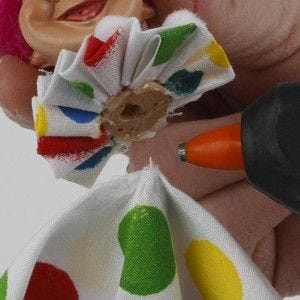 23
Glue the head onto the stick.
Copyright © 2013-present Creativ Company Ltd. All rights reserved | 2 Pine Court | Kembrey Park | Swindon | Wiltshire | SN2 8AD | 01793 616 068 | admin@cc-craft.co.uk