Coiled Metal Bracelets with Beads
These bracelets are flexible and made from a coloured metal coil with a hidden screw fastener. The length is adjusted and bracelets are decorated with beads. How to do it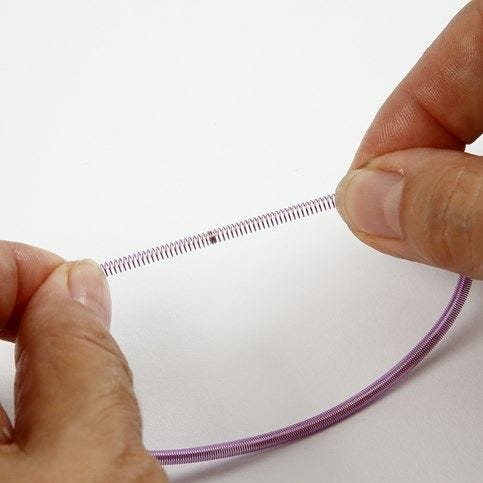 1.
Pull the coiled bracelet, revealing the screw fastener. The bracelet can now be opened.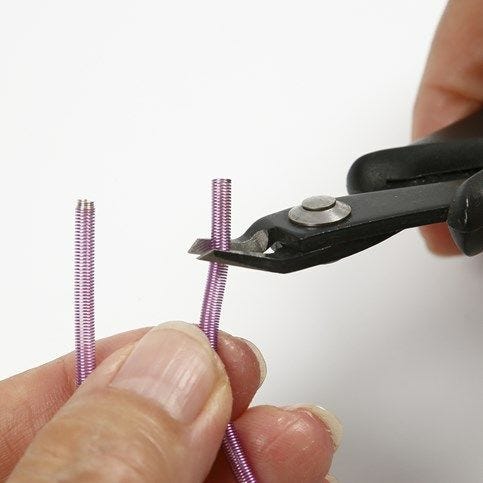 2.
You may shorten the length of the coiled bracelet at the opposite end to the screw fastener. Use side cutters.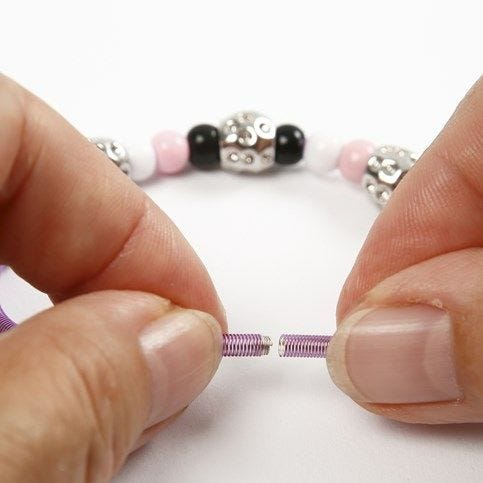 3.
Thread beads with an appropriate hole size onto the opened coiled bracelet. Twist each end in opposite directions (to avoid a 'figure of eight' in the bracelet). Fasten by screwing the ends together.
Copyright © 2013-present Creativ Company Ltd. All rights reserved | 2 Pine Court | Kembrey Park | Swindon | Wiltshire | SN2 8AD | 01793 616 068 | admin@cc-craft.co.uk