 How to do it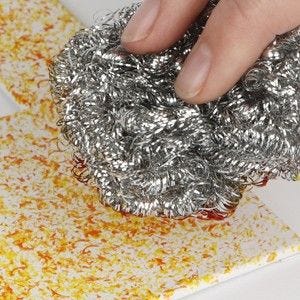 1
Slope some paint out on a piece of cardboard. Dab paint on a steel sponge. Dab some of the paint off on the cardboard before you dab it on the subject..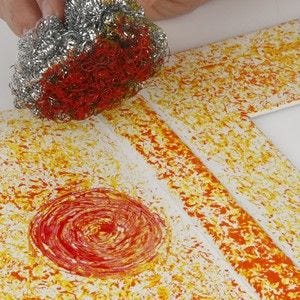 2
Make small monsters by letting the sponge going round and round.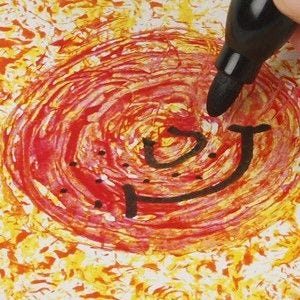 3
Draw mouth, nose ears and freckles using a marker.
4
finally, paste wiggle eyes on the monsters.