Candle Holders with a coloured Chicken Wire Netting Waist Band
Candle Holders with a coloured Chicken Wire Netting Waist Band
These candle holders are decorated with a waist band made from chicken wire netting, which is painted according to your taste with Plus Color craft paint.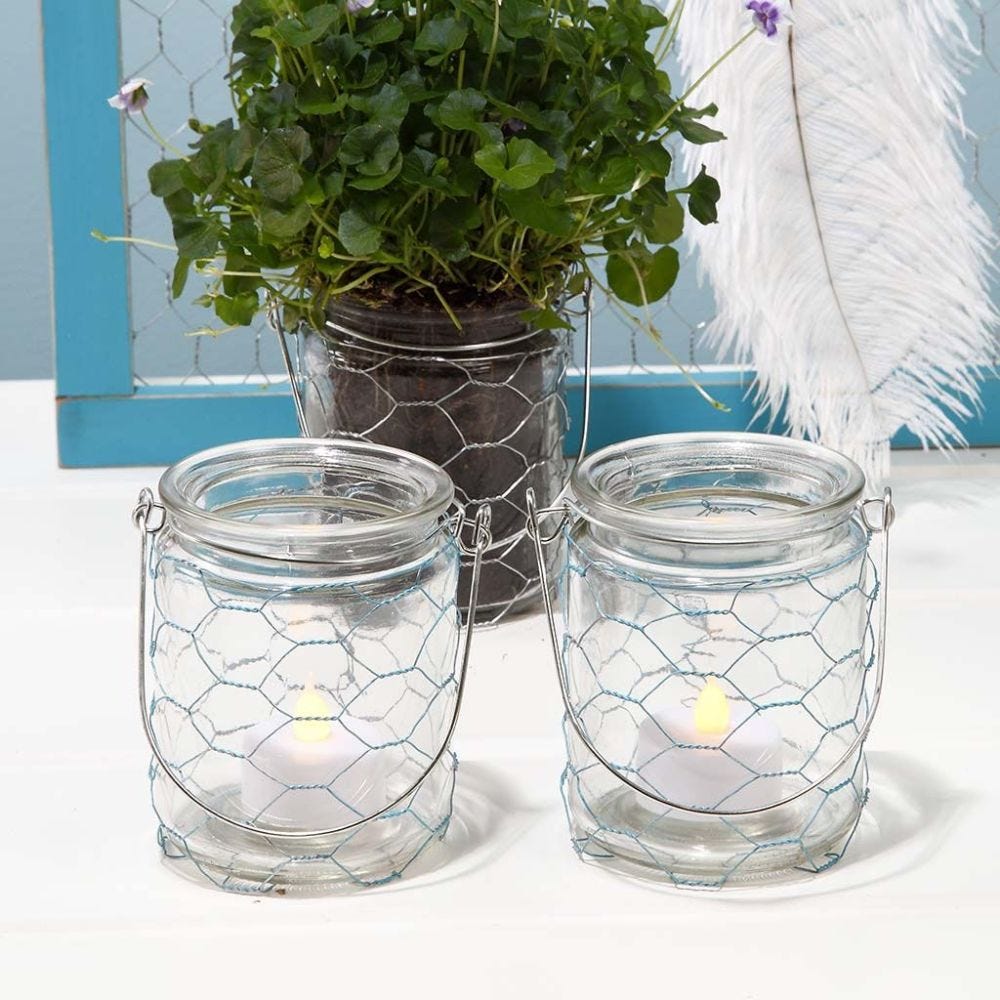 How to do it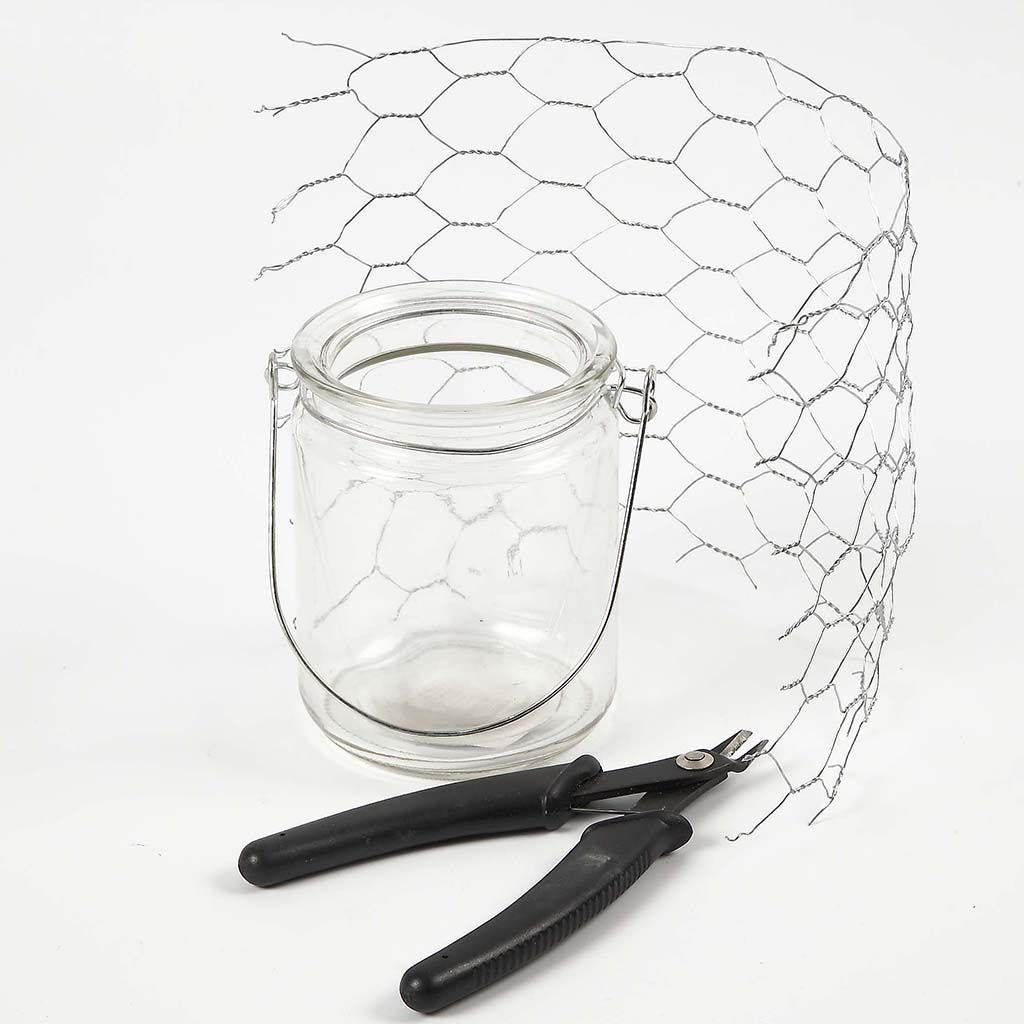 1
Cut a 18 x 10 cm piece of chicken wire netting.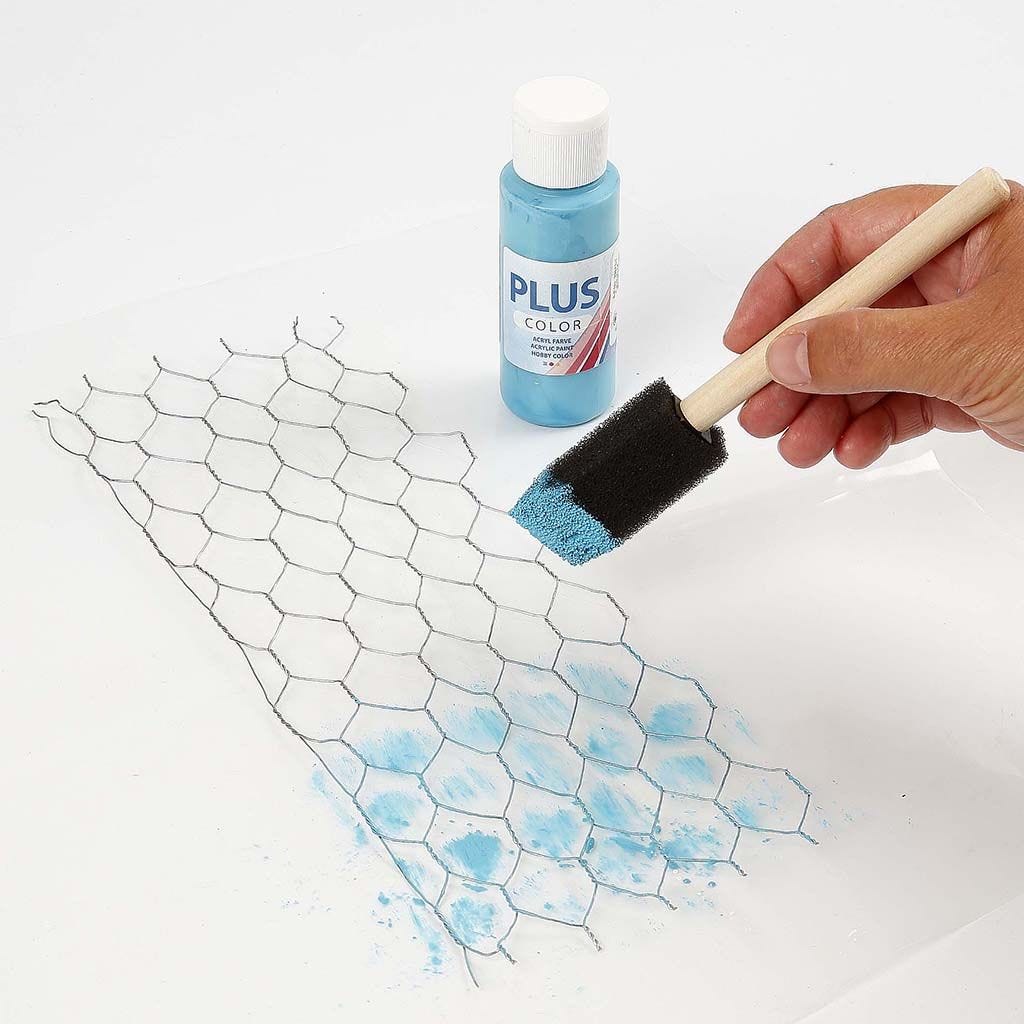 2
Saturate a foam stencil brush with Plus Color craft paint and paint the wire.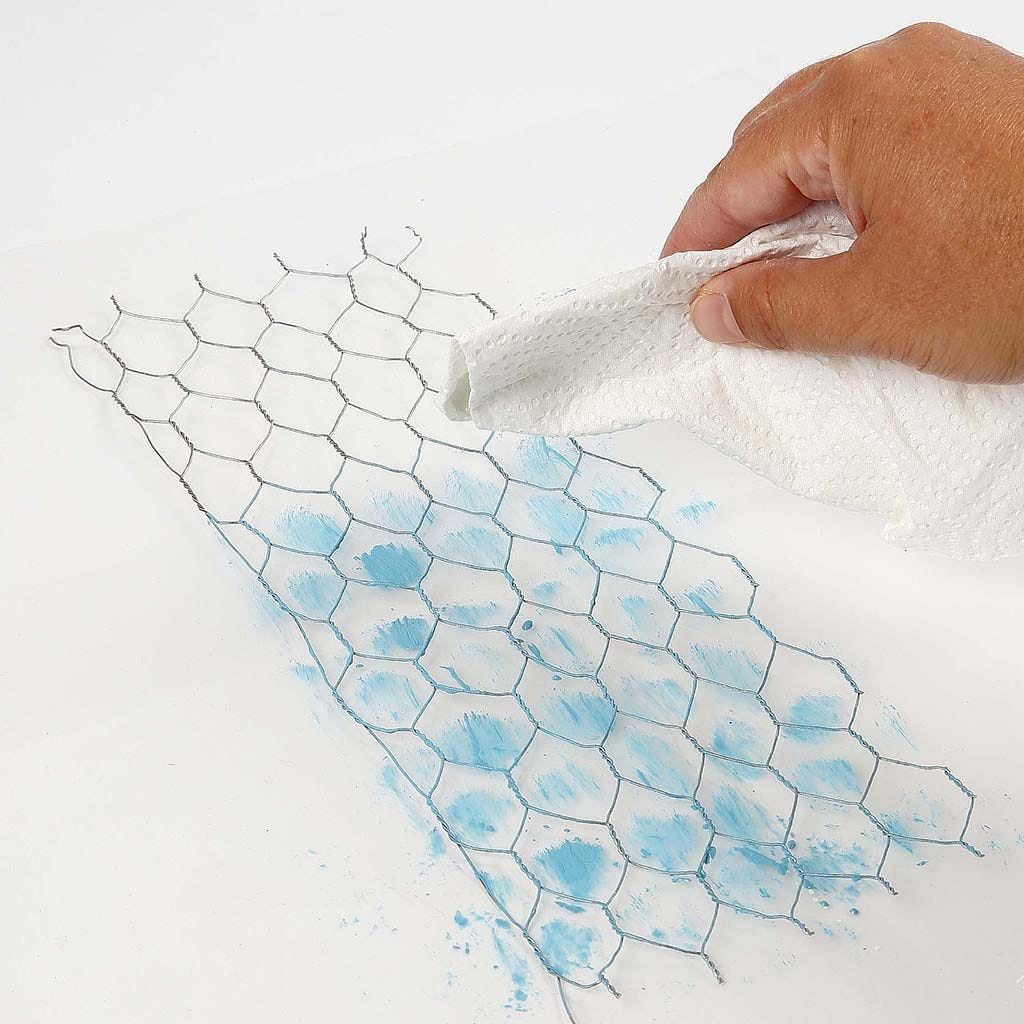 3
Use a piece of kitchen roll to dab the wire, resulting in a well-worn and rustic look.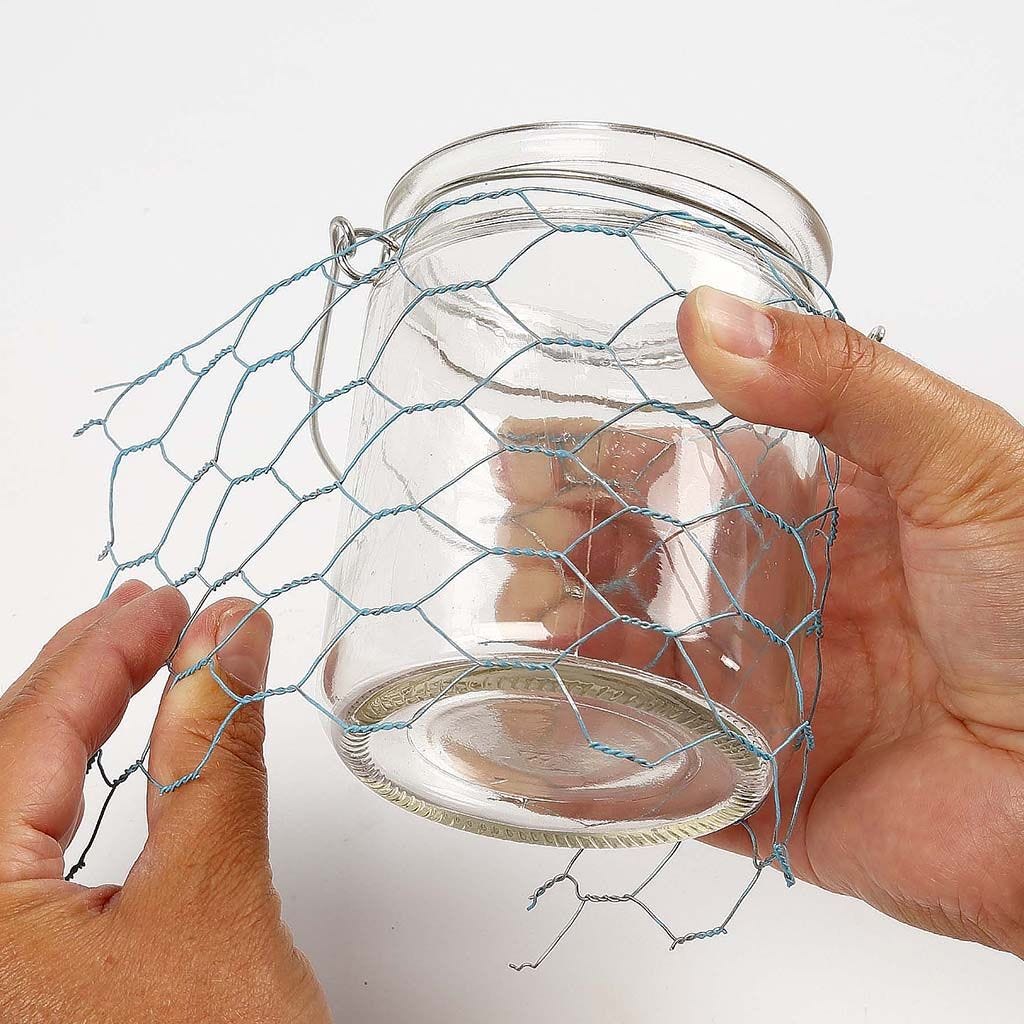 4
Put the chicken wire netting around the candle holder like a waist band (with the firm edge of the wire at the top).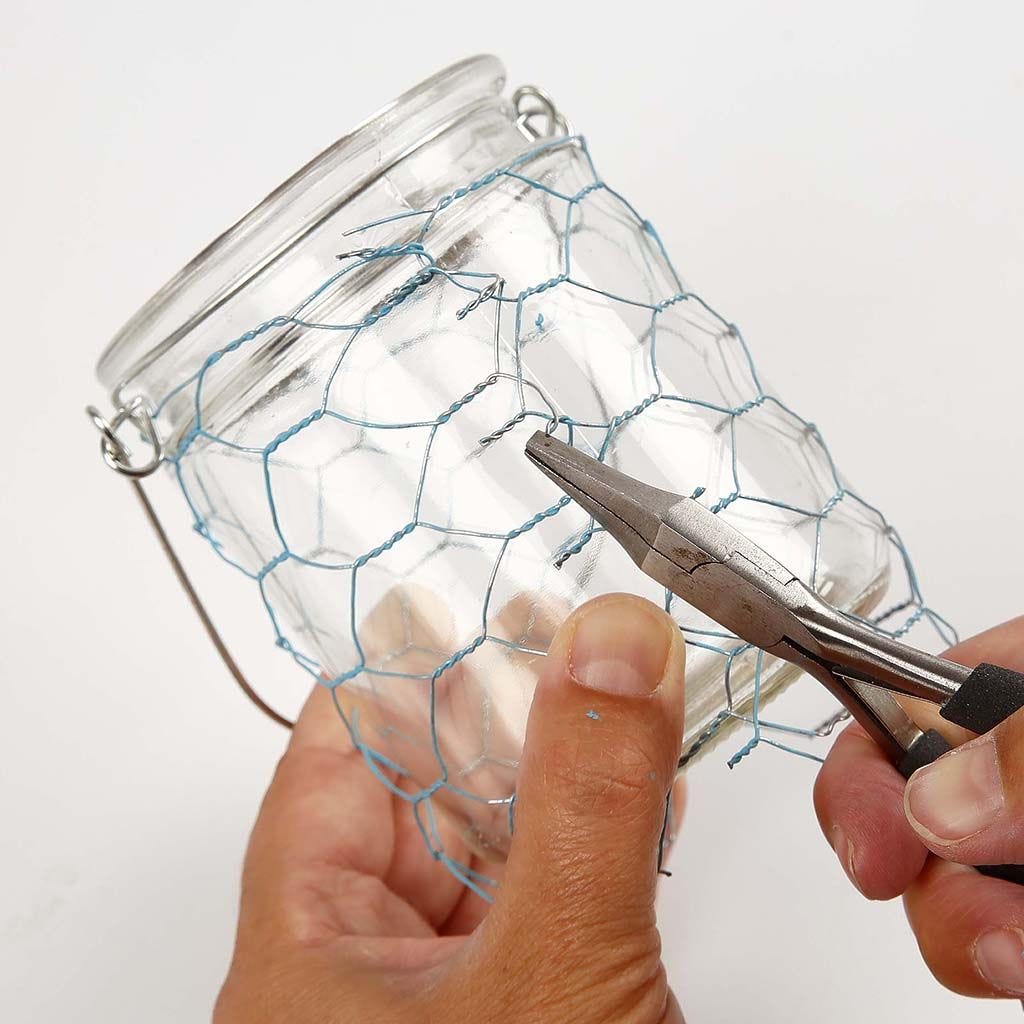 5
Gather the waist band by twisting all the loose ends together where they meet. You may use chain nose pliers.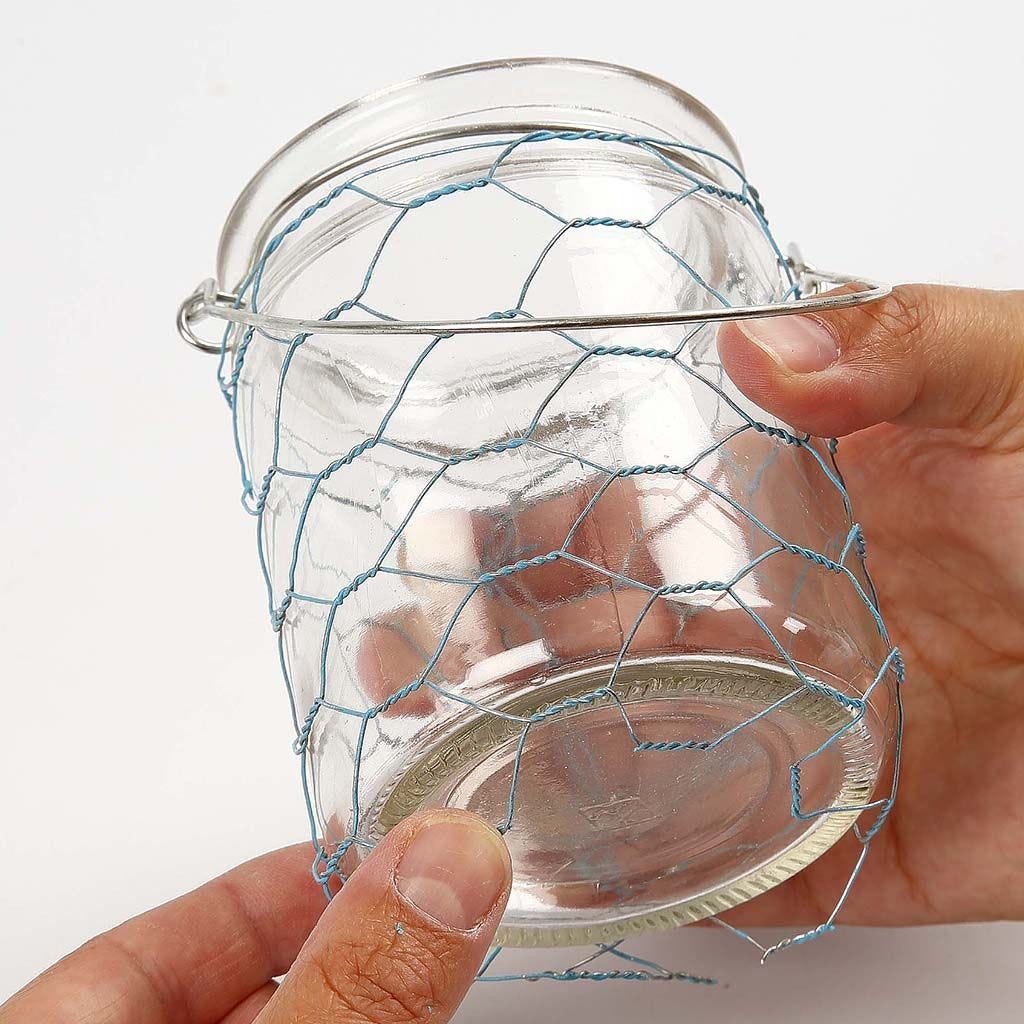 6
Bend excess chicken wire netting underneath the base of the candle holder.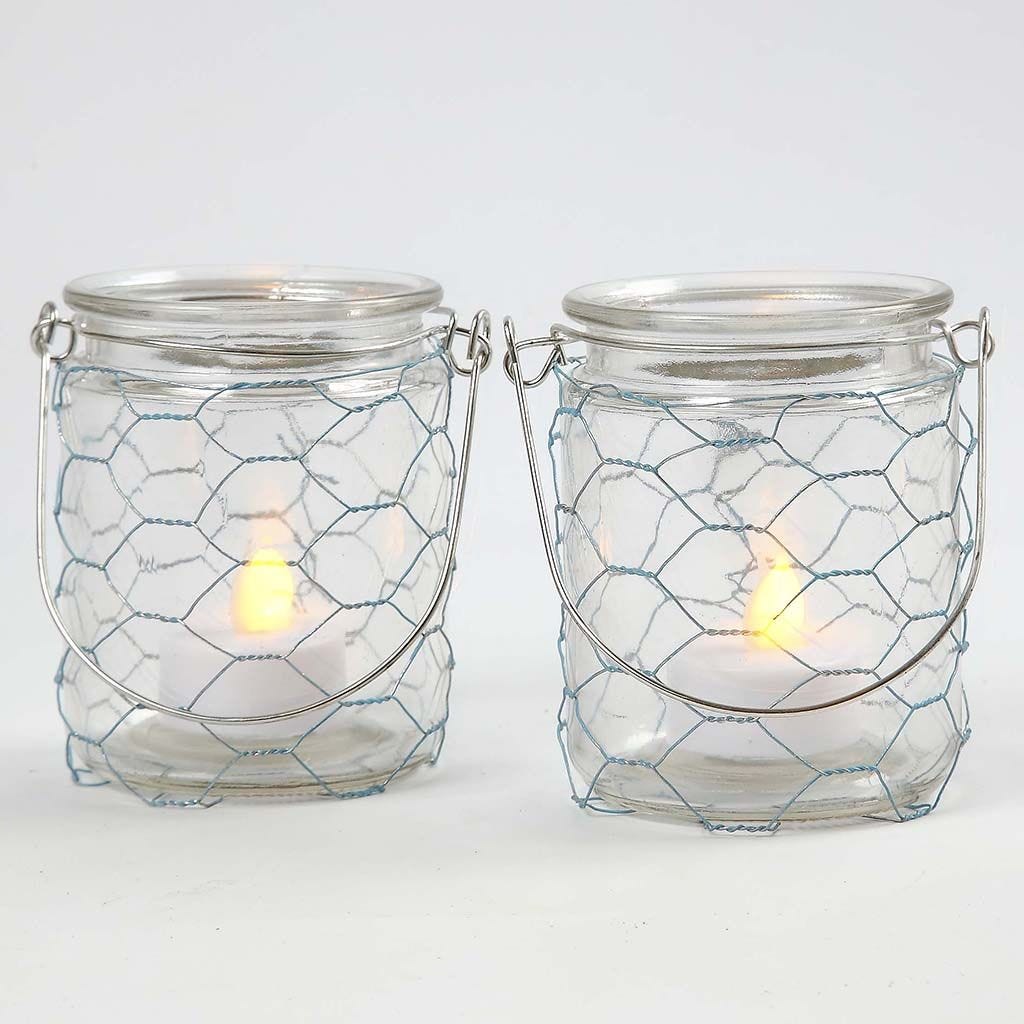 Copyright © 2013-present Creativ Company Ltd. All rights reserved | 2 Pine Court | Kembrey Park | Swindon | Wiltshire | SN2 8AD | 01793 616 068 | admin@cc-craft.co.uk