Candle Holders decorated with Gold Deco Foil Stripes
Candle Holders decorated with Gold Deco Foil Stripes
These candle holders are decorated with deco foil which is attached using double-sided adhesive tape.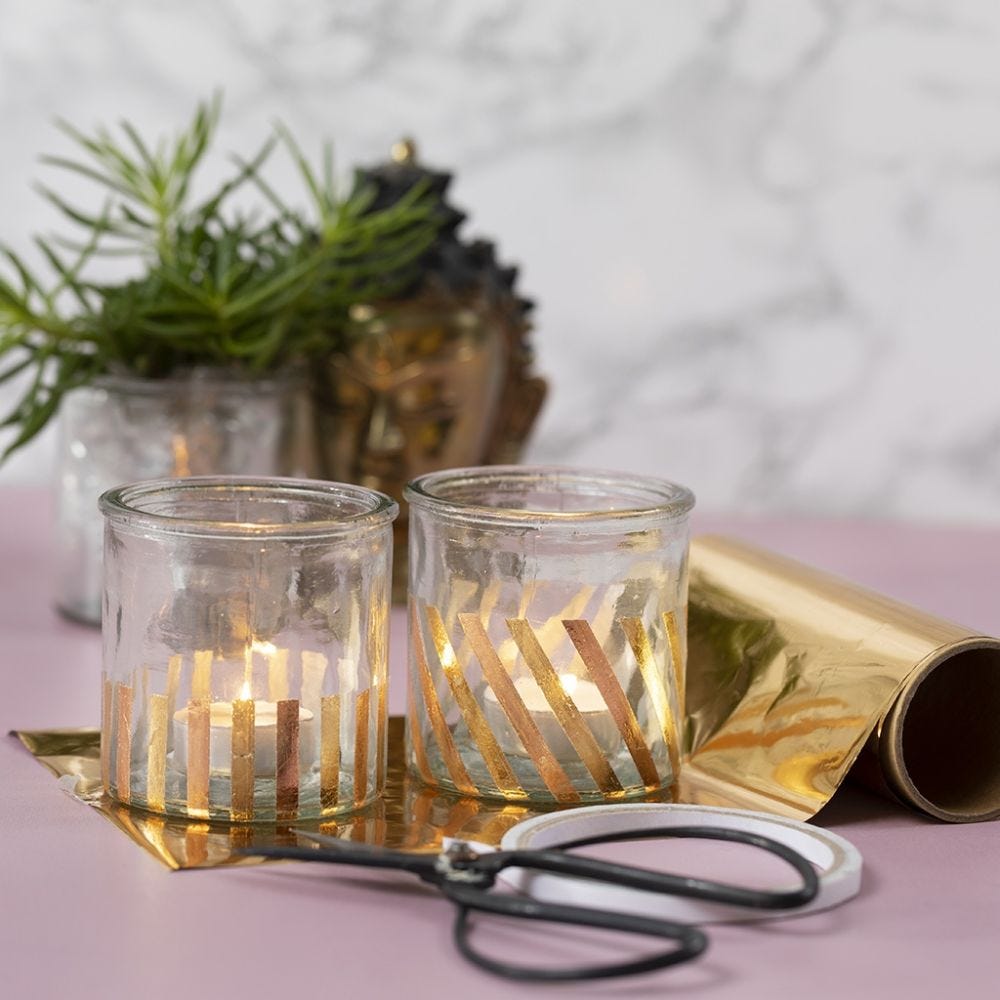 How to do it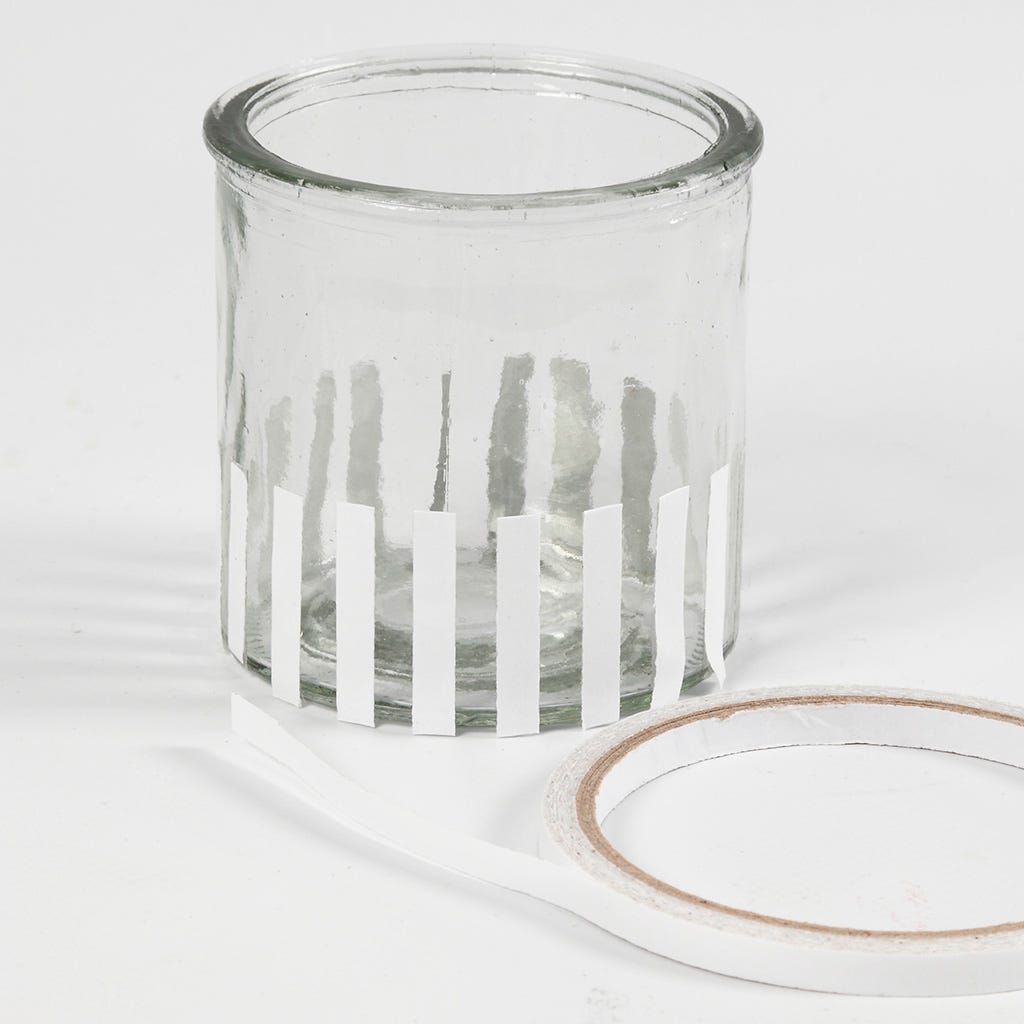 1
Attach double-sided tape onto the glass.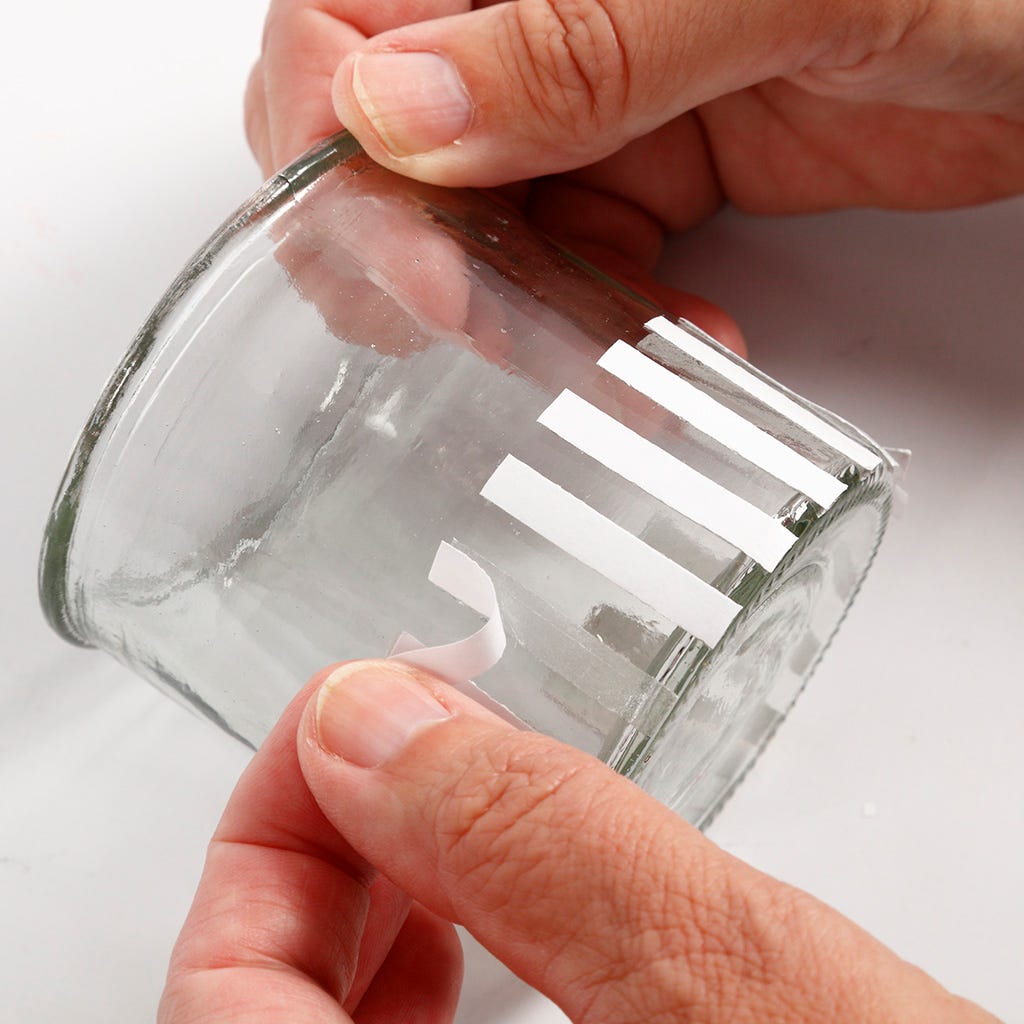 2
Remove the protective layer of one of the pieces of self-adhesive tape.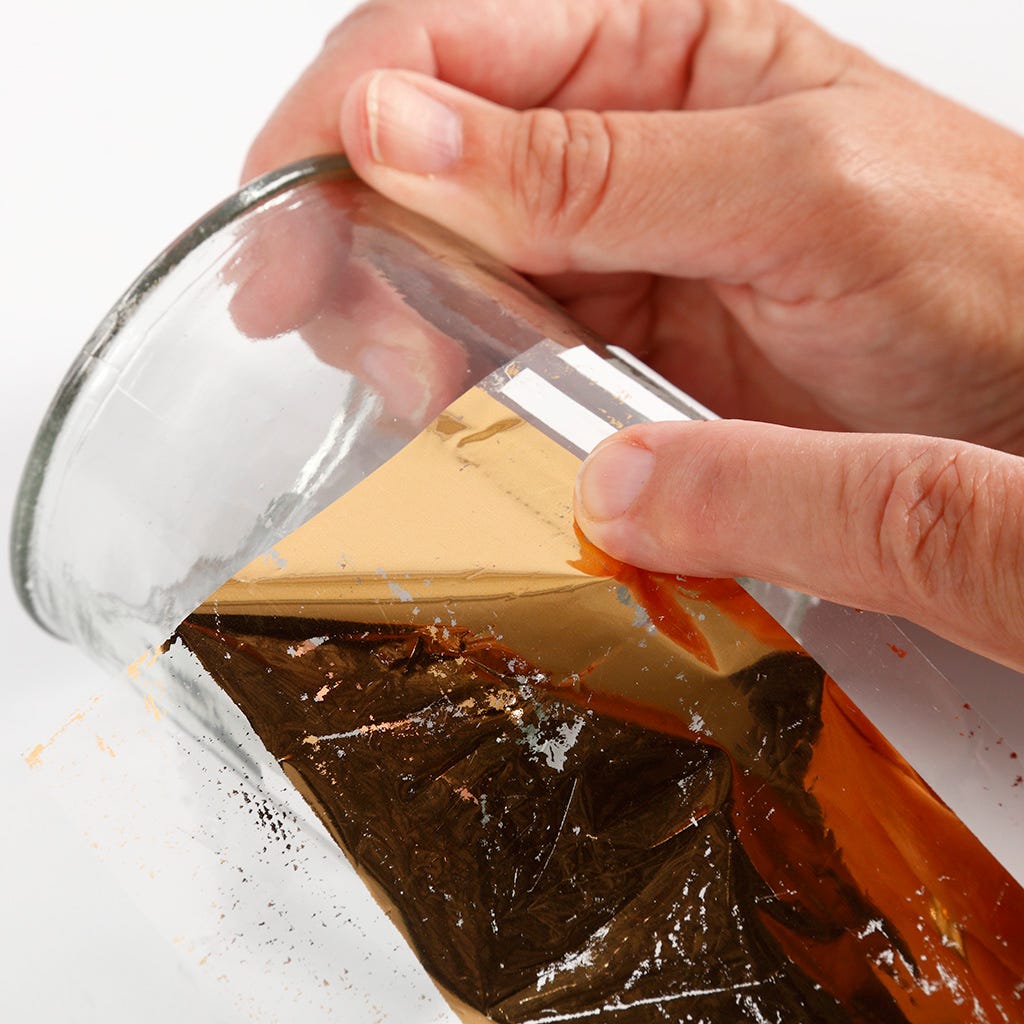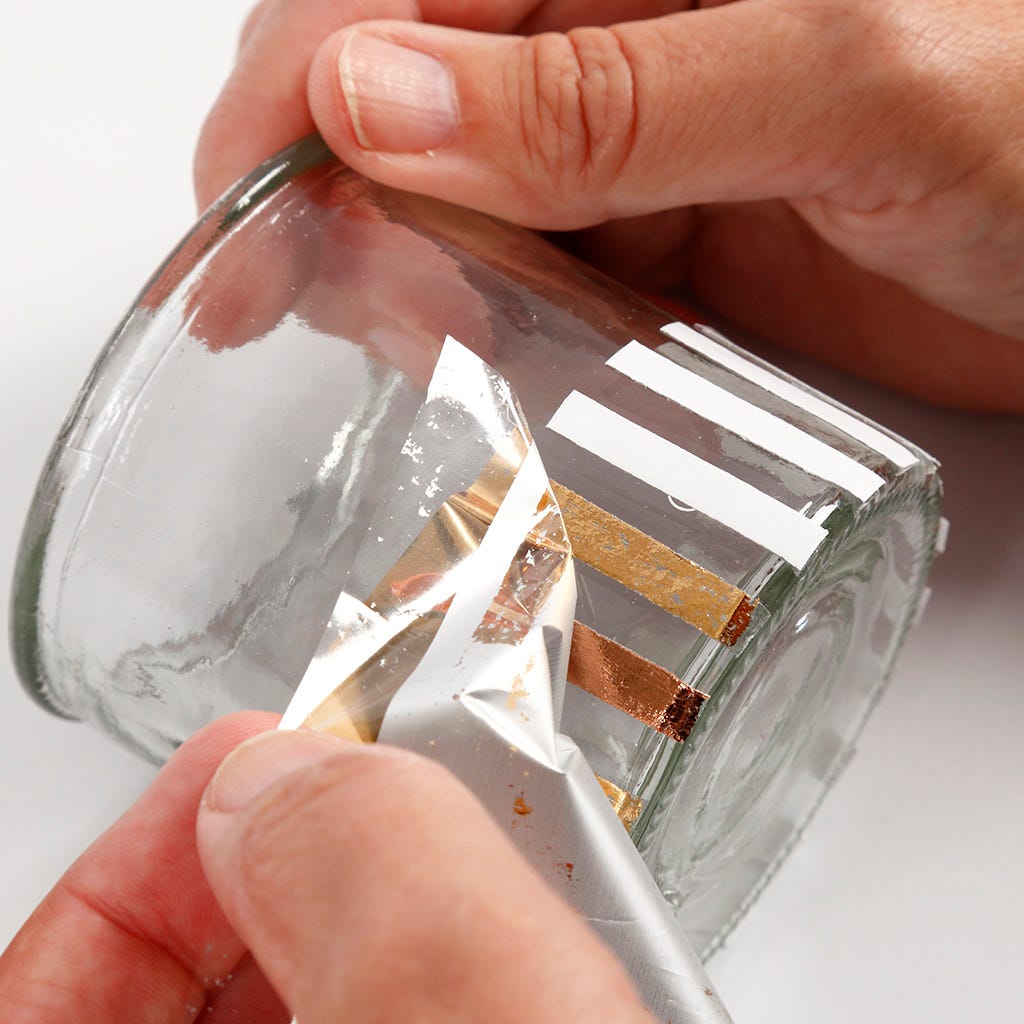 4
Carefully pull off the deco foil. If the deco foil has not transferred completely onto the self-adhesive tape, just rub again.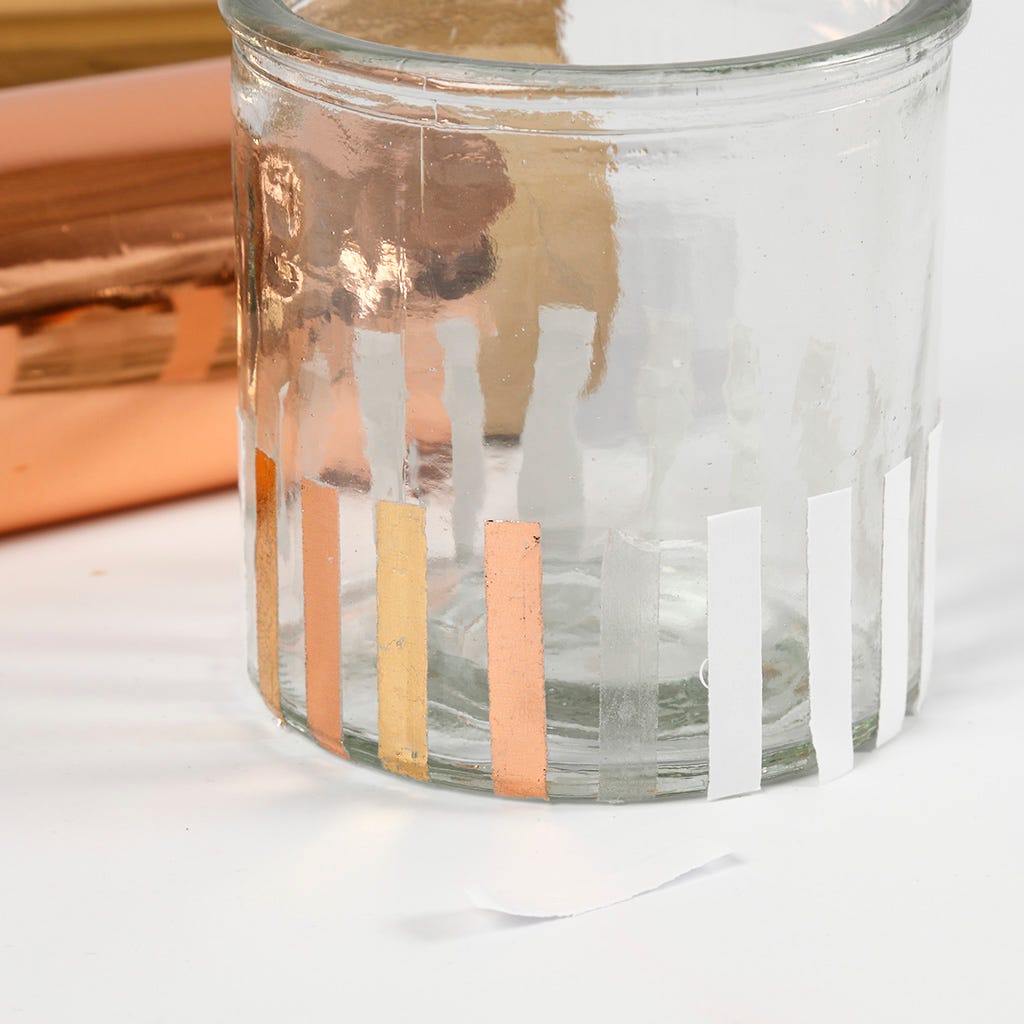 5
Continue with one strip at a time.
Copyright © 2013-present Creativ Company Ltd. All rights reserved | 2 Pine Court | Kembrey Park | Swindon | Wiltshire | SN2 8AD | 01793 616 068 | admin@cc-craft.co.uk