Candle holders decorated with fabric on the inside
Decorate a candle holder with patchwork fabric which is cut into strips. The fabric is glued to the inside of the candle holder using decoupage lacquer for glass. NB: You may use an ordinary candle in the candle holders, but we recommend using LED tea lights. How to do it
1
Cut 2-2.5 cm wide strips of fabric the same height as the candle holder. We have cut strips which are 9.5 cm high and approx. 2.5 cm wide. You will need a total of approx. 10 strips of fabric for each candle holder.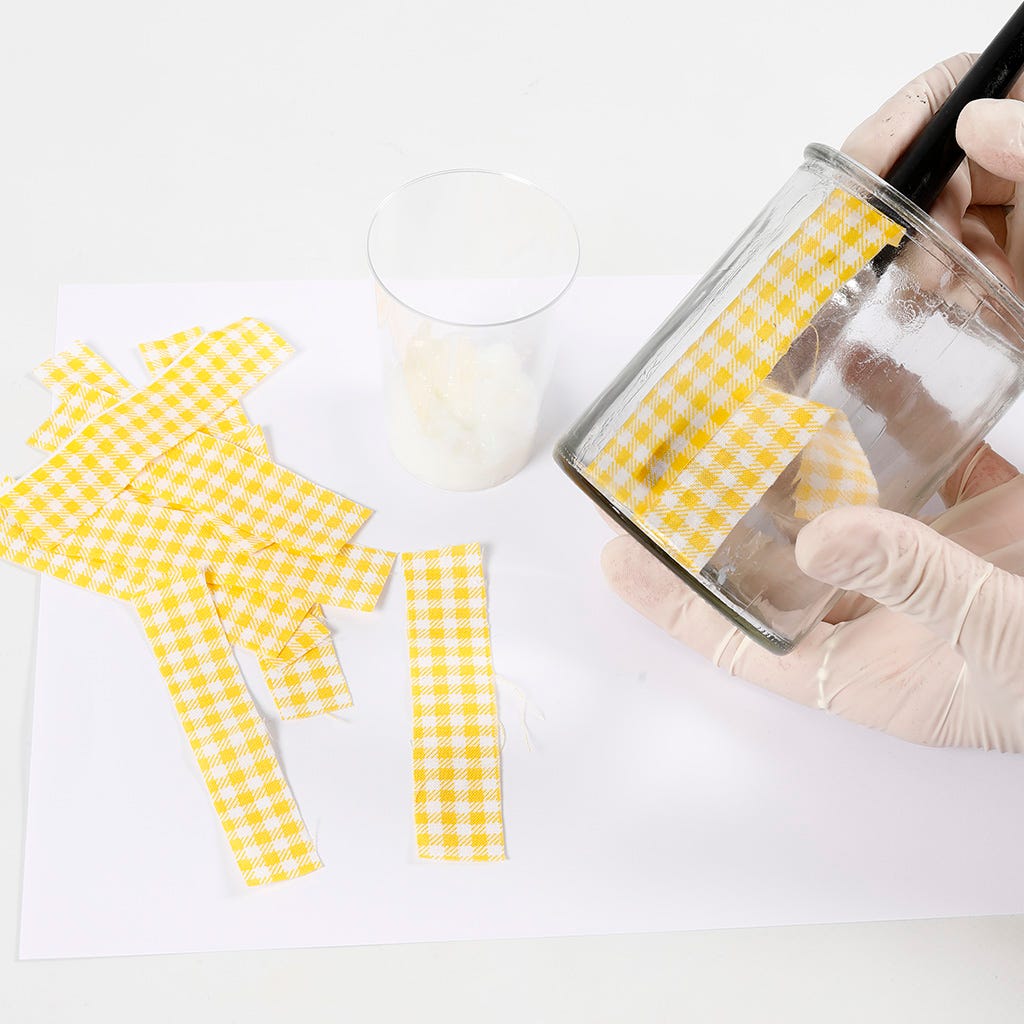 2
Wash and dry the candle holder. Apply a strip of glue on the inside of the candle holder using decoupage lacquer for glass and a brush. Attach the fabric onto the inside bottom of the candle holder first. Make sure to attach the fabric as straight as poss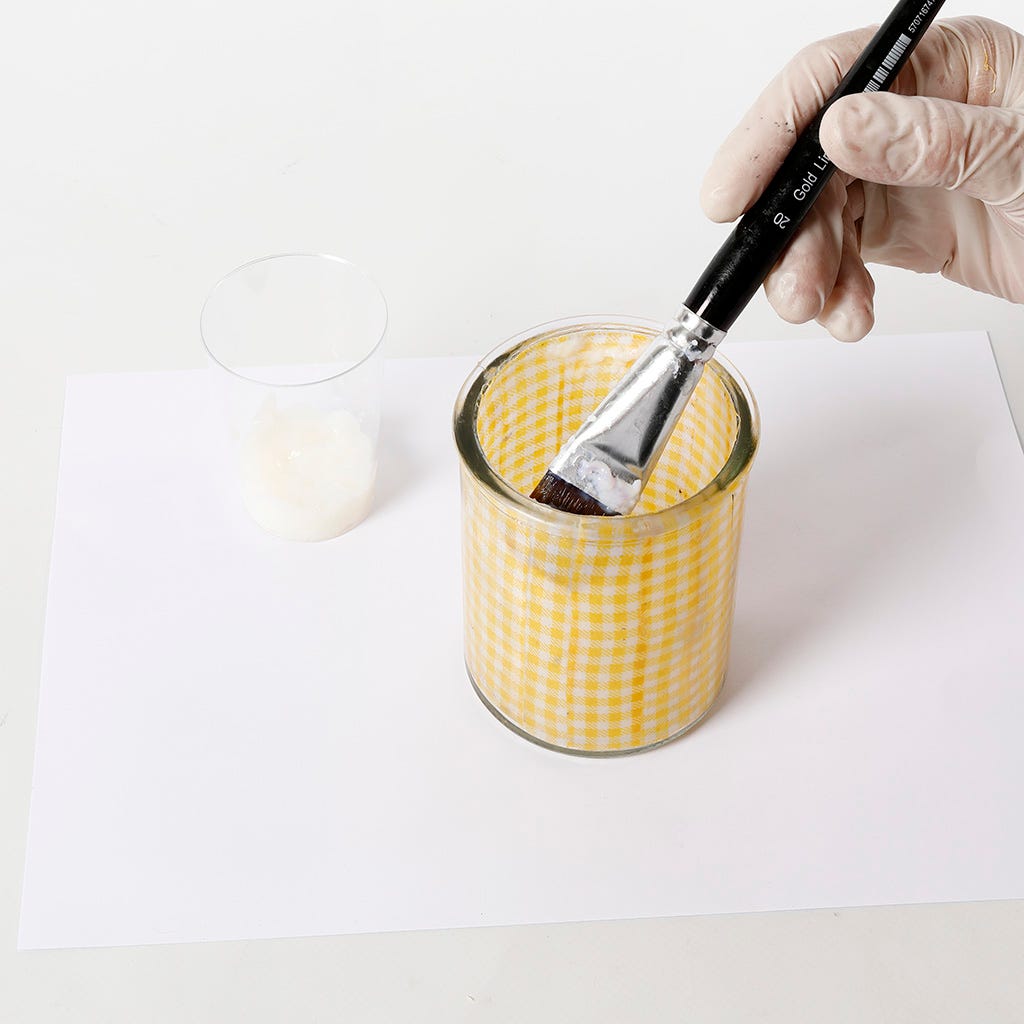 3
Apply another coat of decoupage lacquer for glass on top of the strips of fabric once all the strips are attached. Leave to dry. We recommend using LED tea lights for these candle holders, however, we have also tested the decorated candle holders with or
Copyright © 2013-present Creativ Company Ltd. All rights reserved | 2 Pine Court | Kembrey Park | Swindon | Wiltshire | SN2 8AD | 01793 616 068 | admin@cc-craft.co.uk