Candle Holders connected with a Leather Cord
Candle Holders connected with a Leather Cord
These four wooden candle holders with a transverse hole are threaded onto a leather cord together with wooden beads.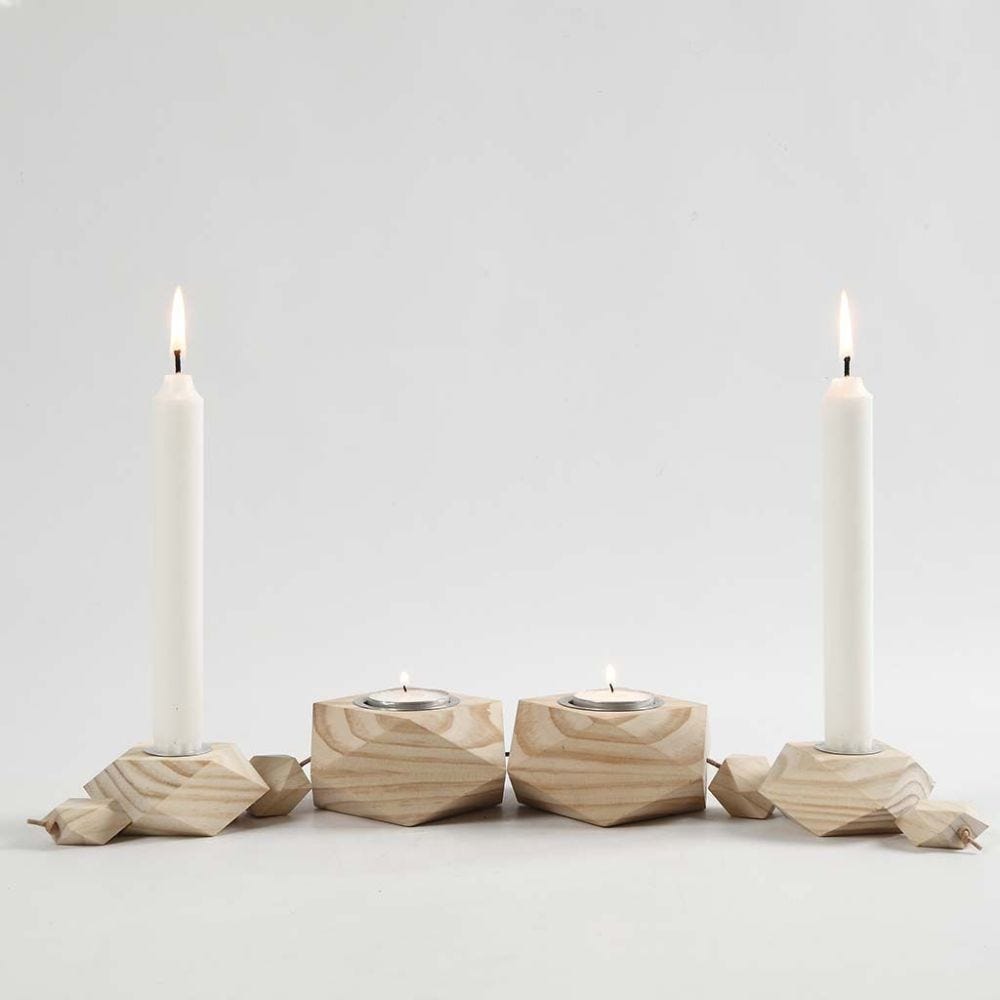 How to do it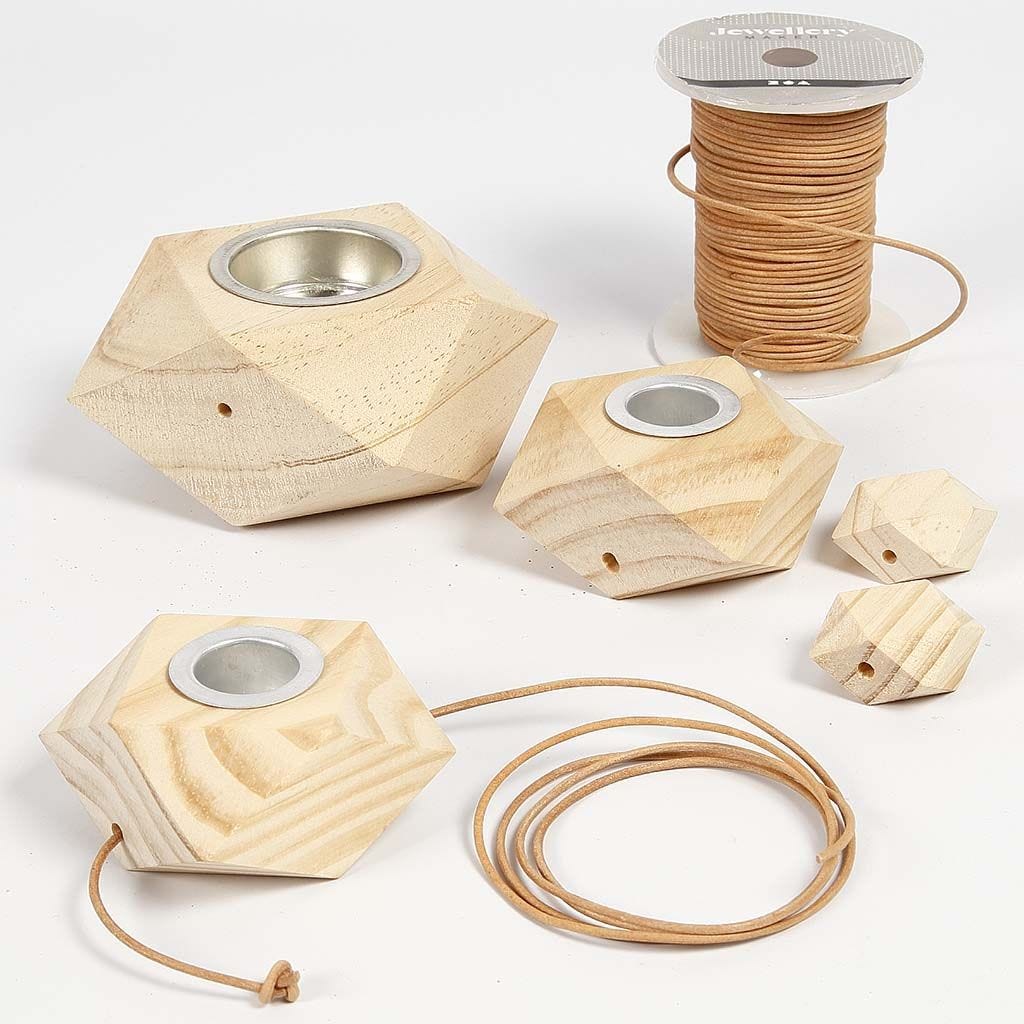 1
Cut a piece of leather cord measuring approx. 50 cm and tie a knot at one end.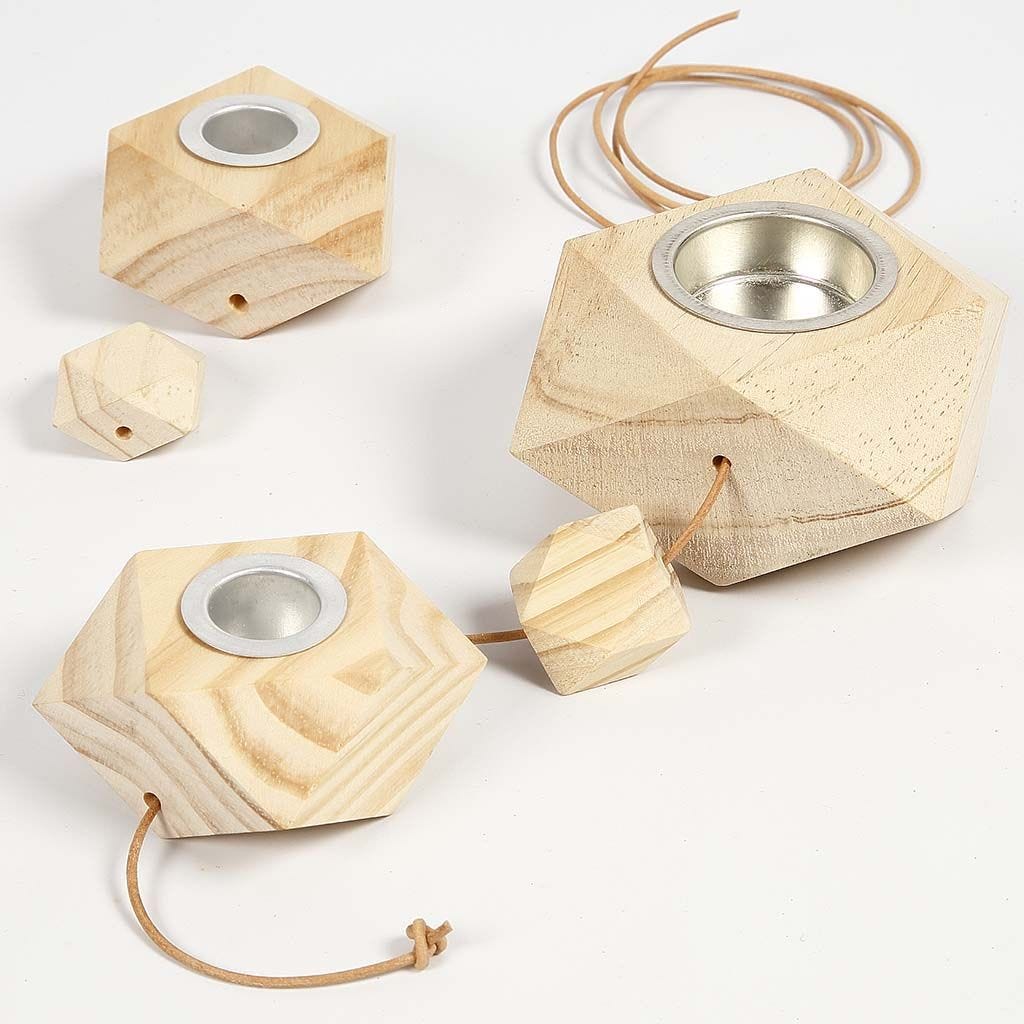 2
Thread the candle holders and the wooden beads onto the leather cord.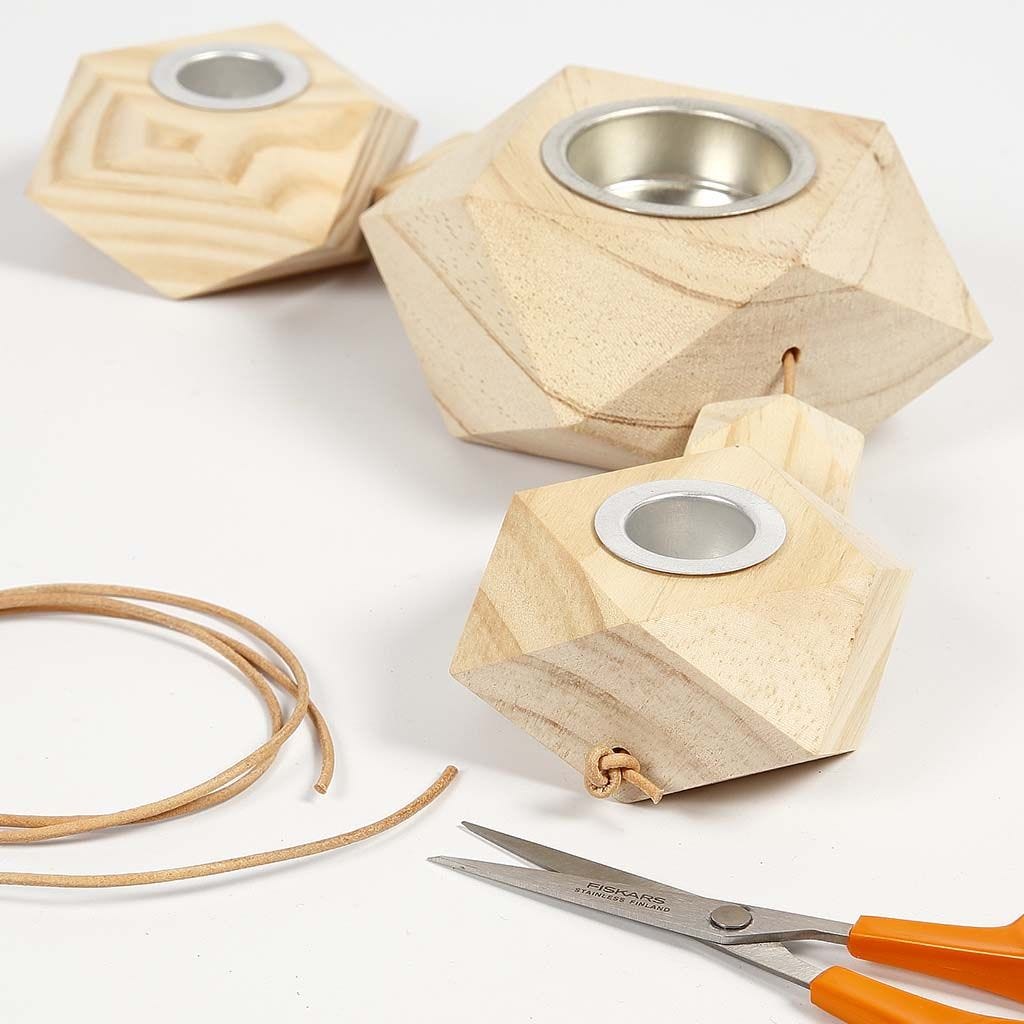 3
Finish with a knot and cut off the excess leather cord.
Copyright © 2013-present Creativ Company Ltd. All rights reserved | 2 Pine Court | Kembrey Park | Swindon | Wiltshire | SN2 8AD | 01793 616 068 | admin@cc-craft.co.uk