The mask is covered with Foam Clay modelling material which is also used for making the bushy eyebrows like this: roll the Foam Clay flat on a plastic pocket, let it dry and then cut it out and glue it on using fresh Foam Clay.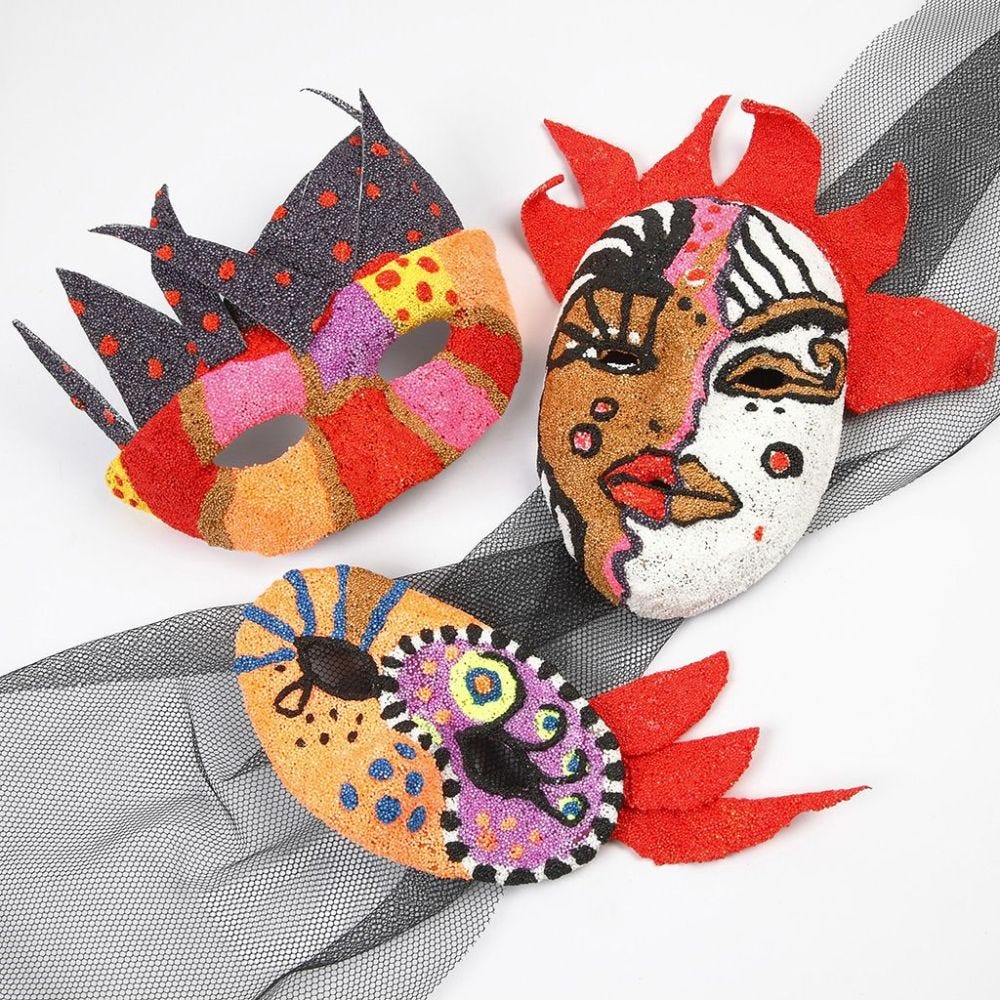 How to do it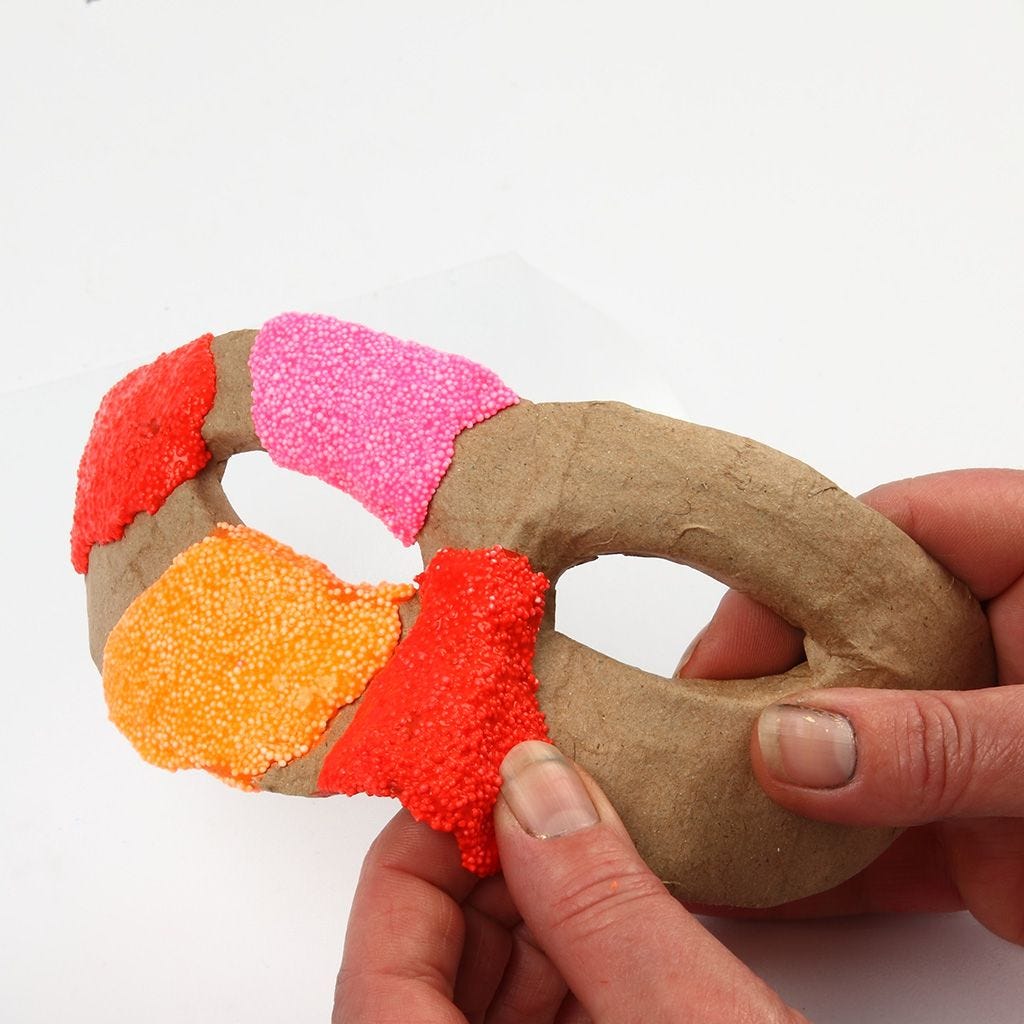 1.
Decorate the papier-mâché mask with Foam Clay and let it dry.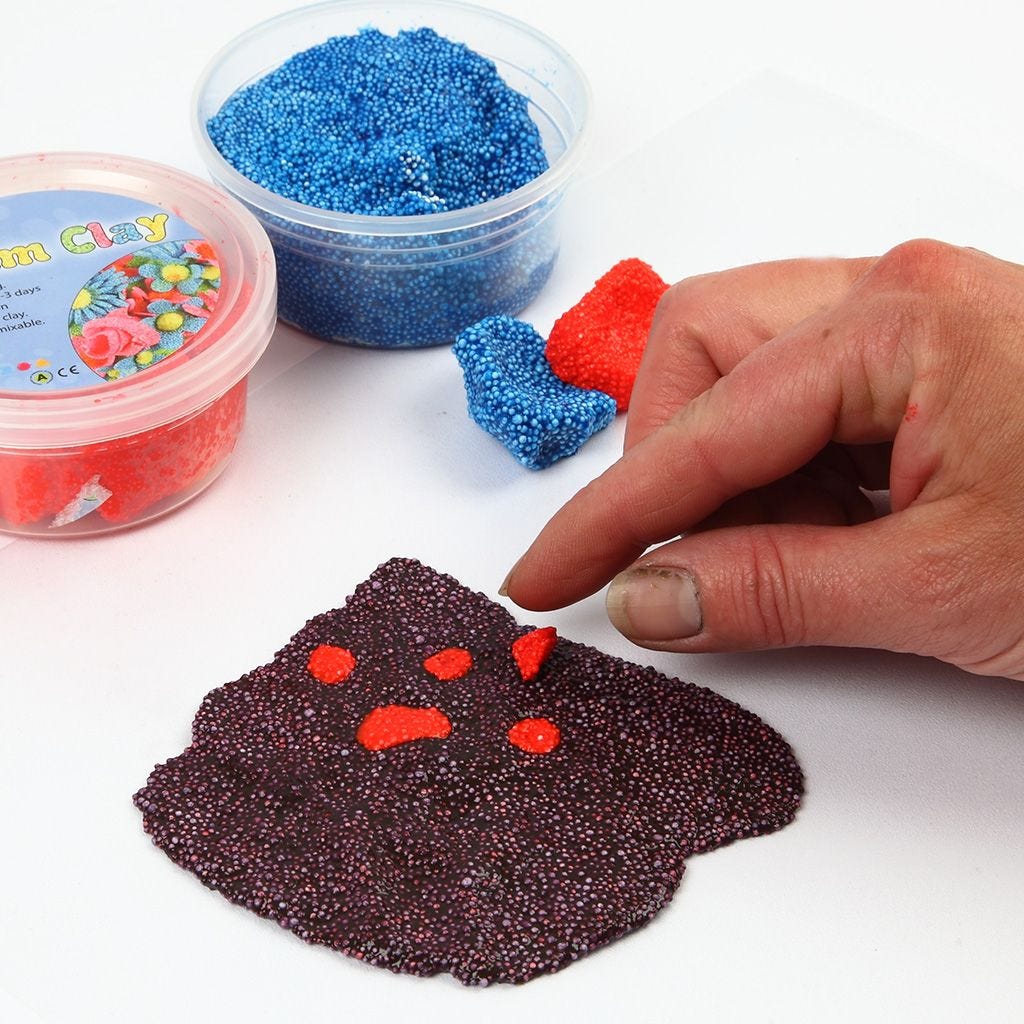 2.
Roll out some Foam Clay with a rolling pin and let it dry for approx. 24 hours.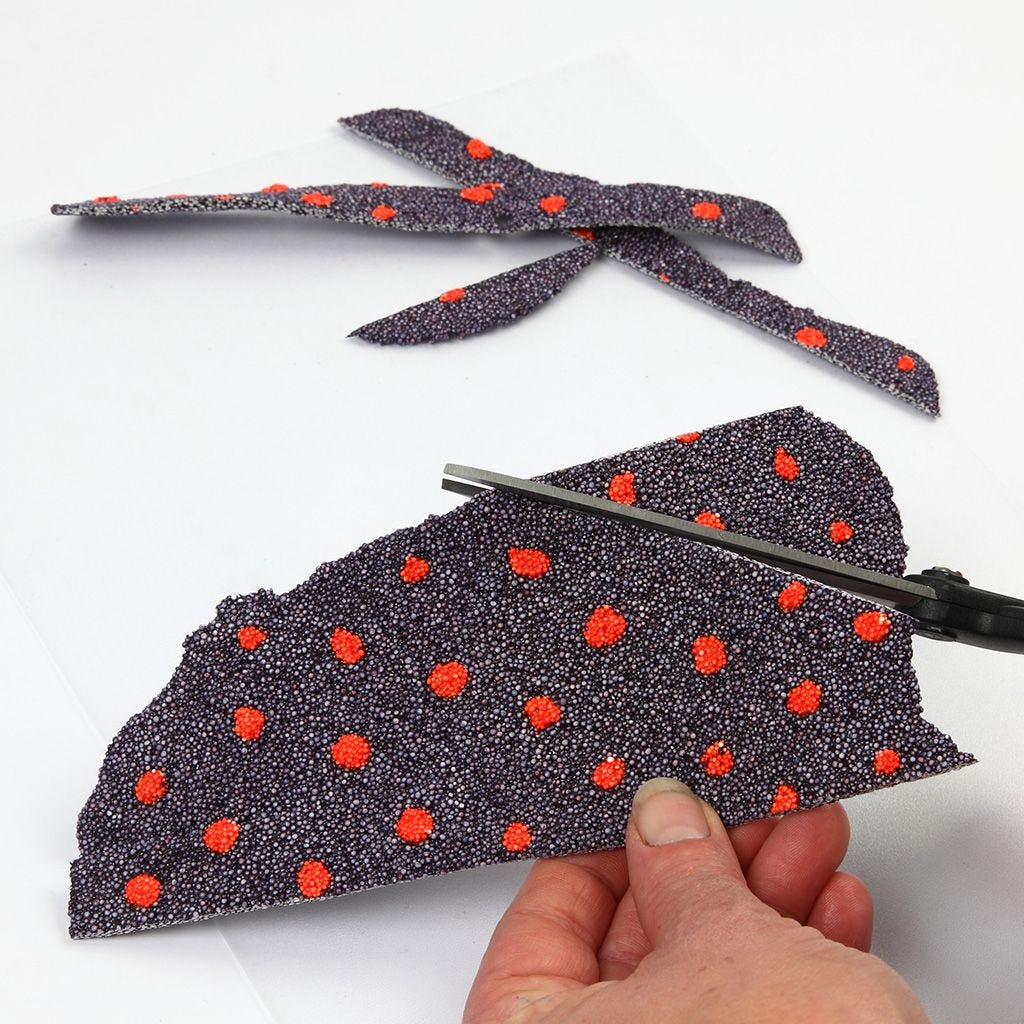 3.
Cut the rolled out Foam Clay slab into triangles or other shapes using a pair of scissors.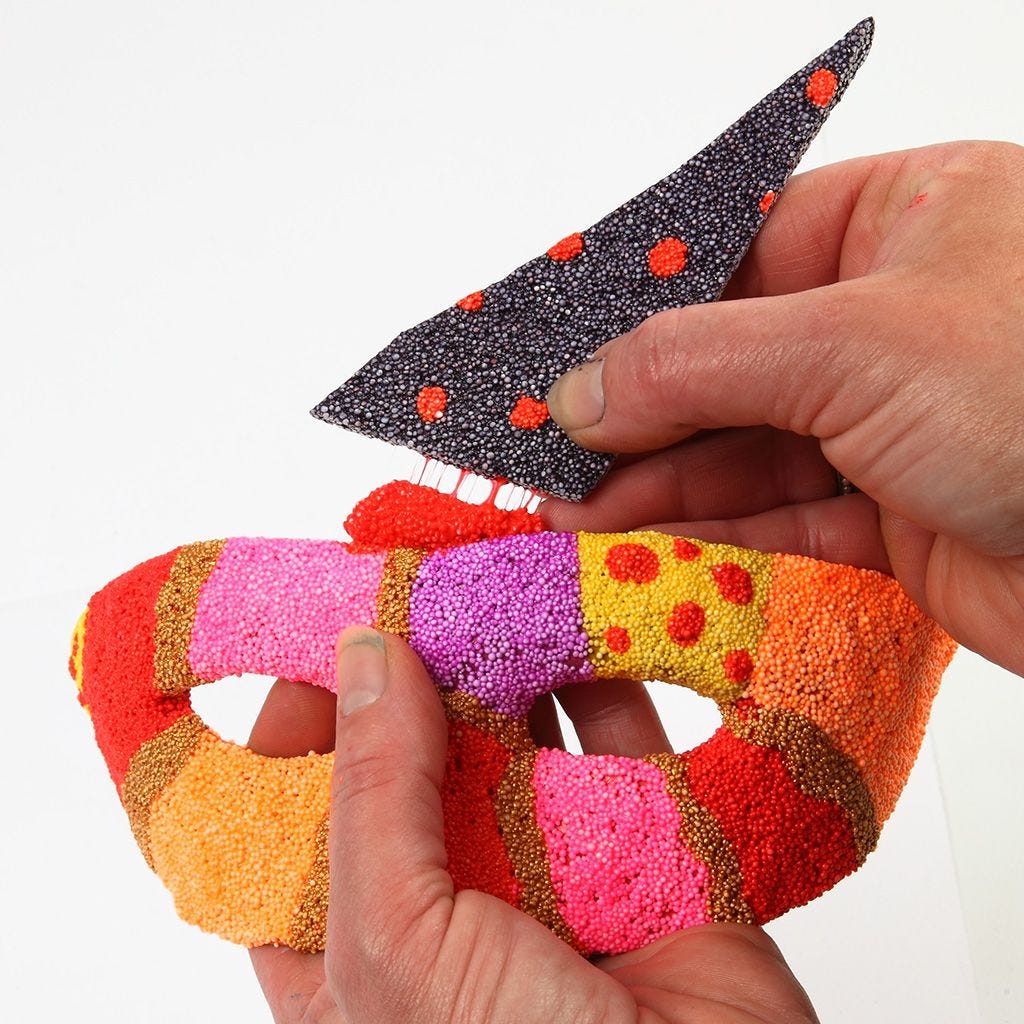 4.
Glue the cut-out shapes onto the mask with some unused Foam Clay.