Bunting made from Vivi Gade Design Paper
Bunting made from Vivi Gade Design Paper
The hanging is made from a decorative ribbon with glued-on paper streamers with punched-out lace borders. The ribbon and the paper are both from the Vivi Gade Design series.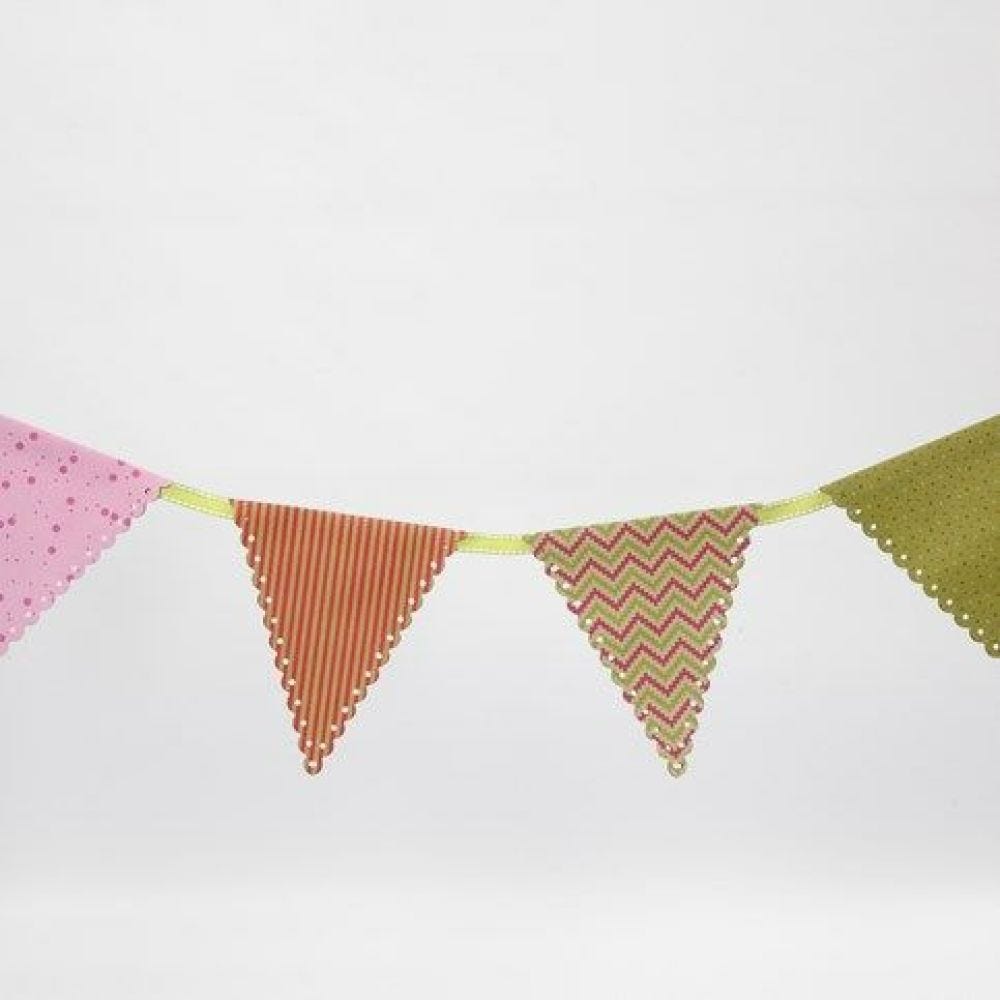 How to do it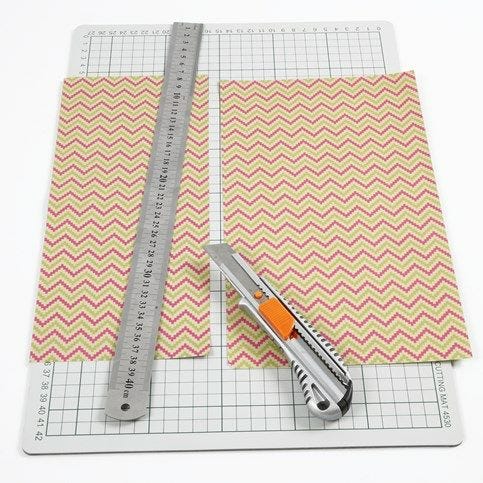 1.
Measure 13cm from edge of the paper (across the width) and cut the paper vertically in two.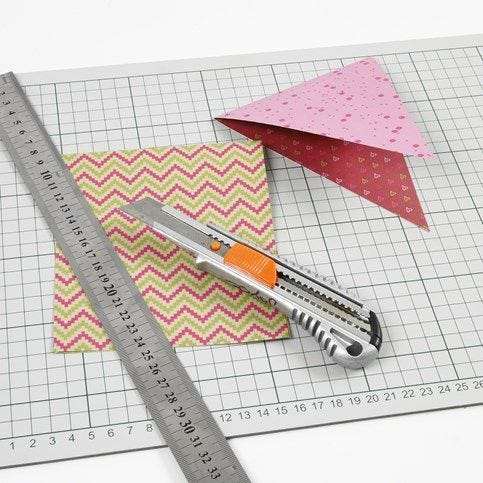 2.
Fold it lengthwise and mark the centre of the 13cm width (6.5cm) at the opened end. Cut from the centre towards each corner at the opposite end (the doubled over end) in the shape of a streamer.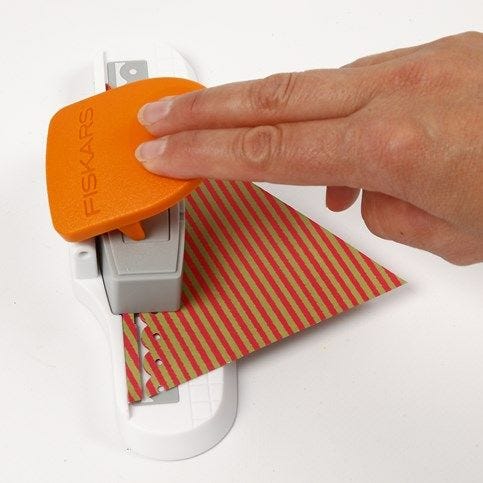 3.
Punch and cut a laced border along the edges from the fold down towards the pointed tip of the streamer.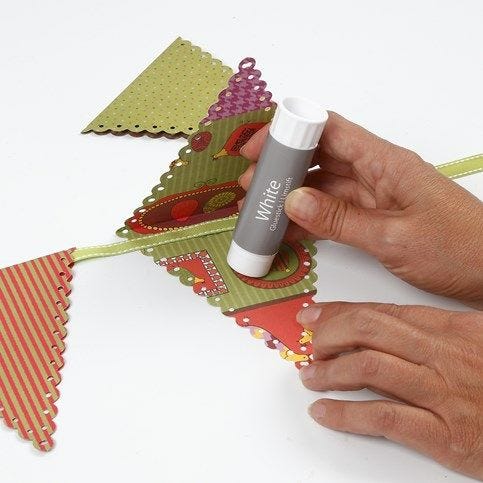 4.
Make as many streamers as you like and cut a piece of decorative ribbon to accommodate the streamers. Glue each streamer around the decorative ribbon, leaving your chosen distance between each streamer.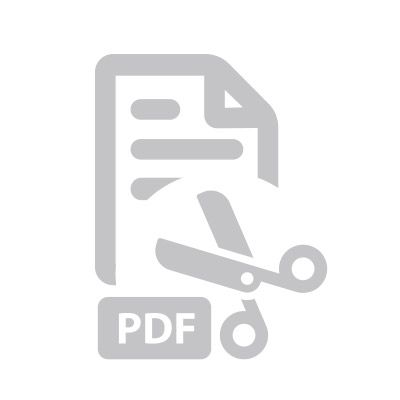 Attached file:
Download
Copyright © 2013-present Creativ Company Ltd. All rights reserved | 2 Pine Court | Kembrey Park | Swindon | Wiltshire | SN2 8AD | 01793 616 068 | admin@cc-craft.co.uk