Weaving paper strips used in a new and exciting way. They are assembled on a wire with beads and crimp beads.
How to do it
1
Cut four or more weaving paper strips to the desired length (min. 15cm long).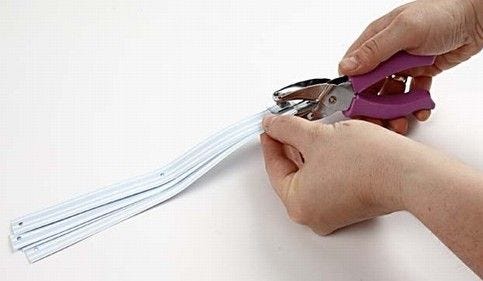 2
Cut a hole through the middle with a hand punch and also cut a hole at each end of the strip, approx. 0.5cm from ends.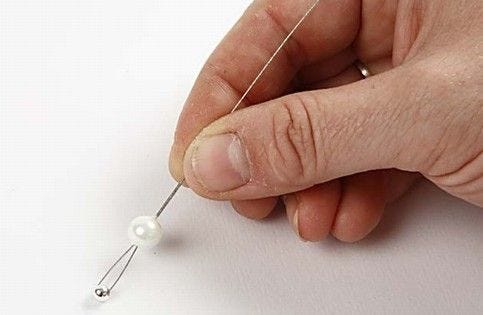 3
Thread a silver bead onto a piece of wire – thread both ends of the wire through a large bead or more.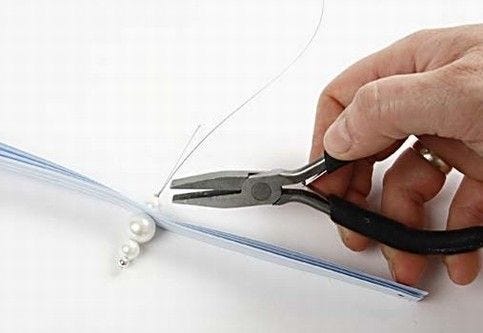 4
Now thread both ends of the wire through the middle hole of the strips. Thread on a new bead and a crimp bead and squeeze.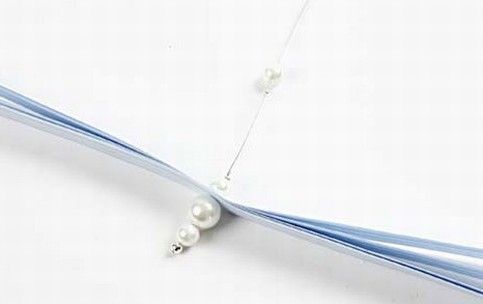 5
Cut off the excess wire – put a crimp bead and a bead onto the wire. Adjust according to the length of the strip and squeeze.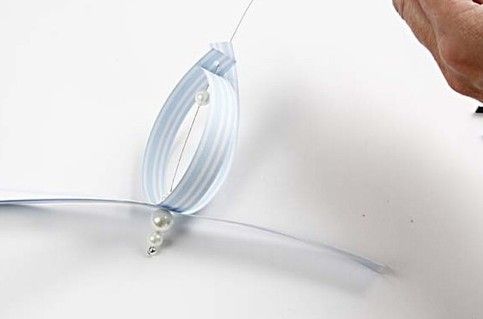 6
Now put the ends of the strips alternately onto the wire.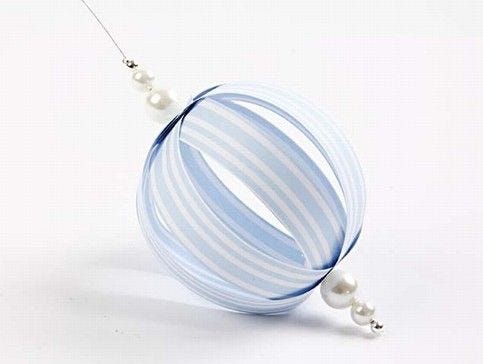 7
Finish with one or more beads as well as a crimp bead – squeeze. You may vary the length and number of strips as well as the number of beads and amount of decoration.
Copyright © 2013-present Creativ Company Ltd. All rights reserved | 2 Pine Court | Kembrey Park | Swindon | Wiltshire | SN2 8AD | 01793 616 068 | admin@cc-craft.co.uk