Bracelets with wooden Beads and Decorations
Bracelets with wooden Beads and Decorations
These bracelets are made with coloured wooden beads. One is made with elastic cord with tassels and metal beads. Another is made with leather cord finished with a metal fastener in the shape of an anchor. How to do it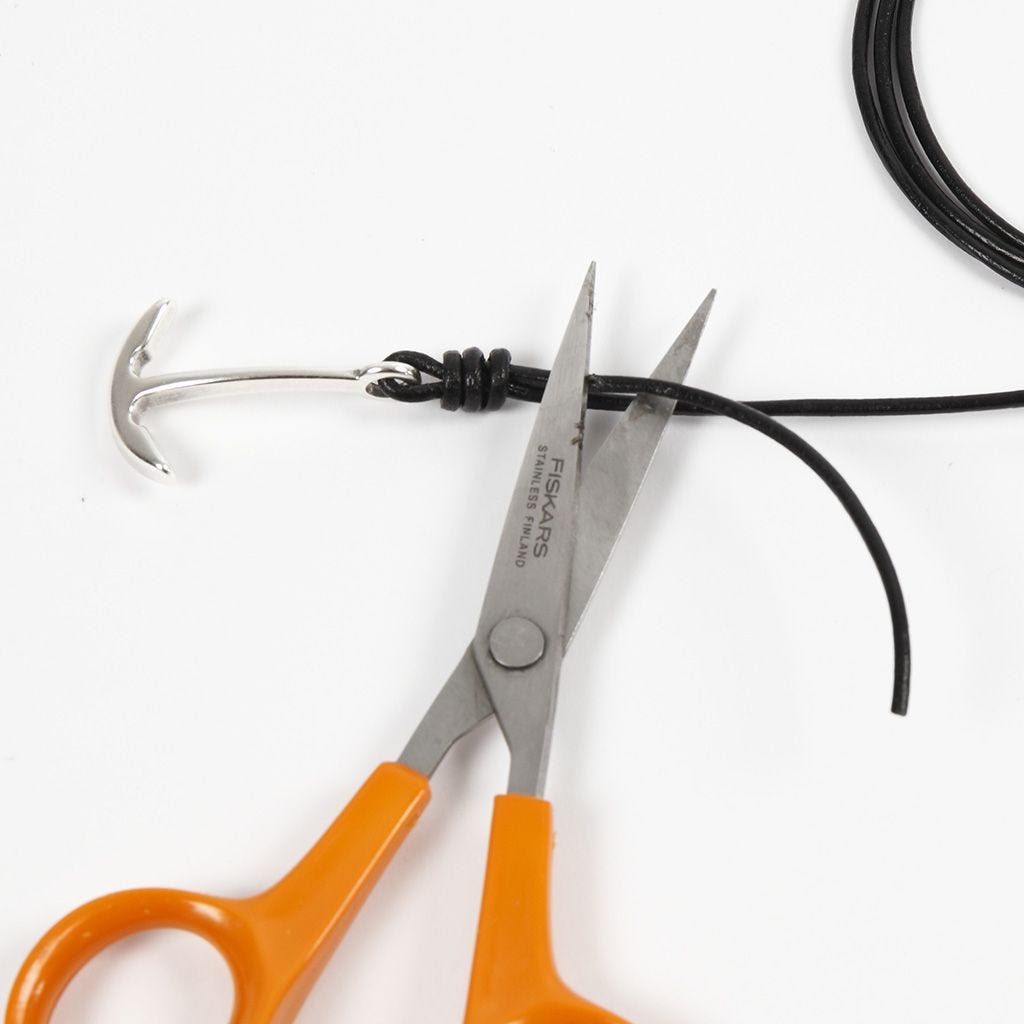 1
A bracelet made from leather cord with a jewellery fastener: Cut a 50cm piece of 2 mm leather cord. See the photo and thread the cord through the loop of the jewellery fastener. Twist the short cord end three times around the long cord end (in the direction of the jewellery fastener). Secure with the same short cord end by pushing it through the 3 cord loops and away from the jewellery fastener. Tighten and trim the excess cord.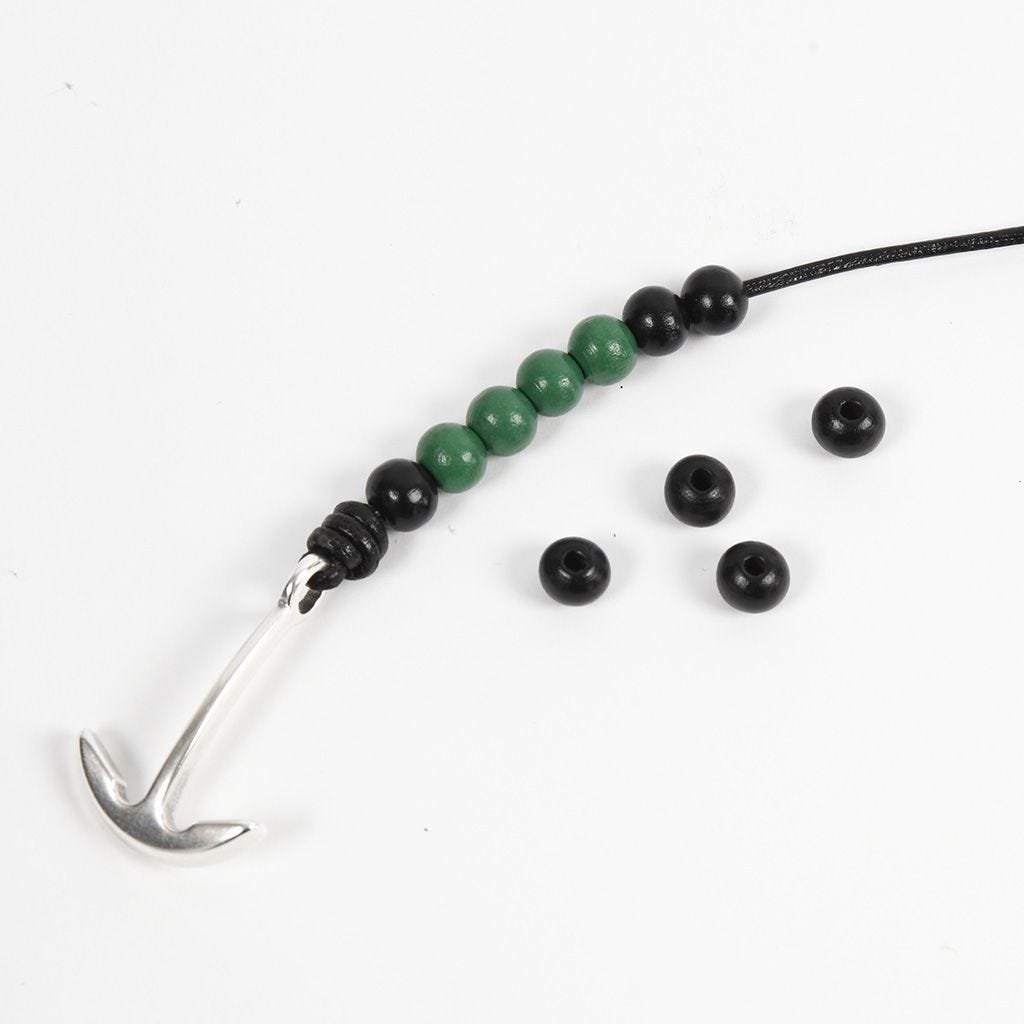 2
Thread wooden beads onto the cord (19 beads in this example).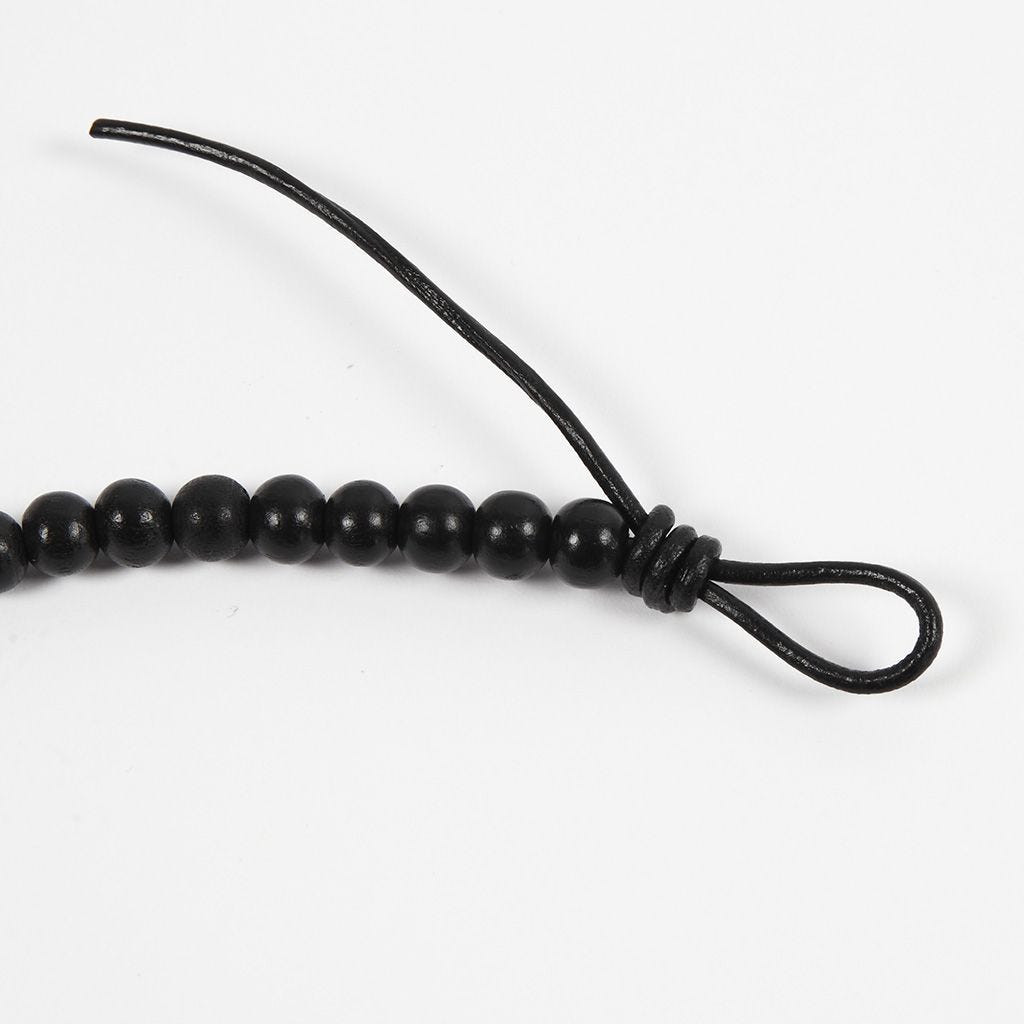 3
Finish with a large loop which is intended to use for fastening around the jewellery fastener at the opposite end (the small anchor). Make the loop using the same procedure as described in step 1. See our 'Technique Lesson' on our website for further instructions. Enter 12544 into the search box).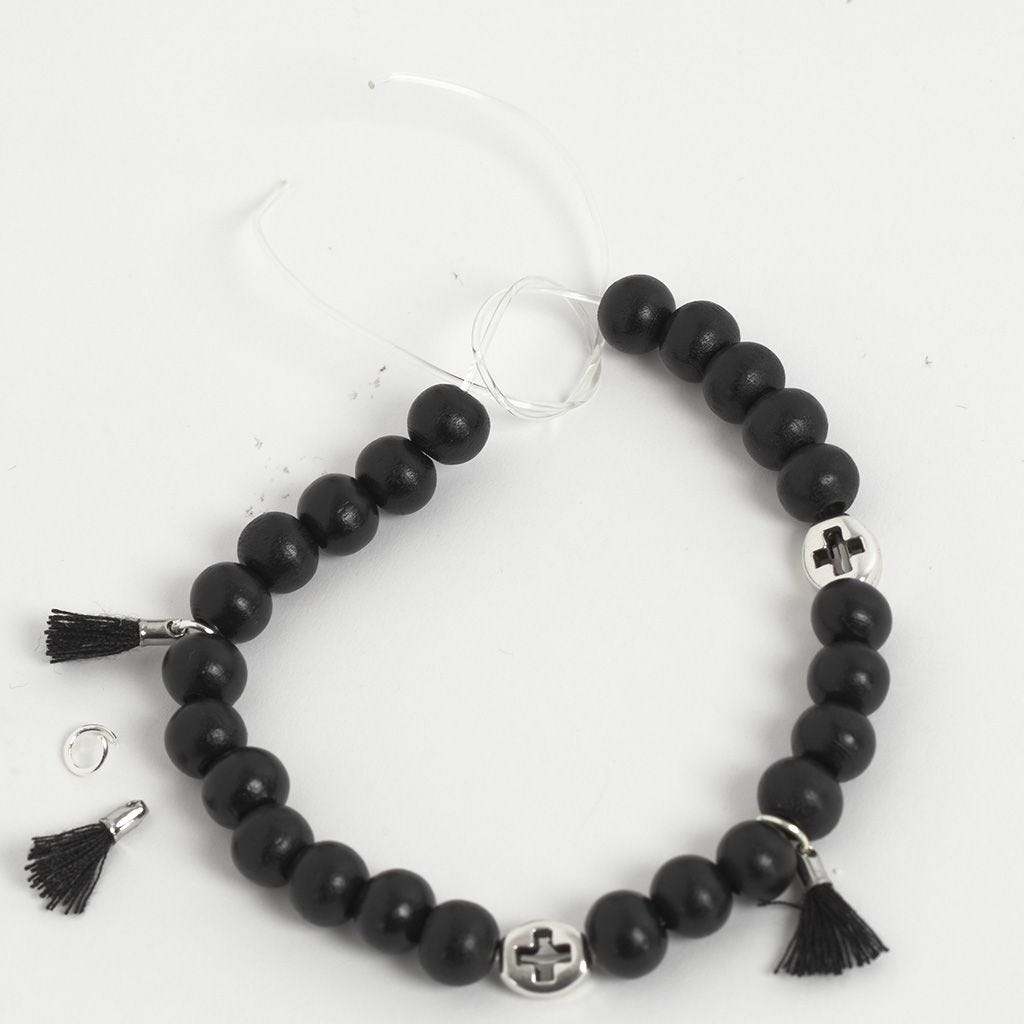 4
A bracelet made from a elastic cord: Cut a piece of elastic cord to your desired length. Thread wooden beads onto the cord and combine with metal beads and tassels attached to round jump rings. Finish with a reef knot or a couple of very tight knots.