Bracelets from Plastic Beads and gold-plated Spacer Beads
Bracelets from Plastic Beads and gold-plated Spacer Beads
A mix of transparent and coloured plastic beads and gold-plated spacer beads are threaded onto a piece of beading wire and fastened with gold-plated jewellery components.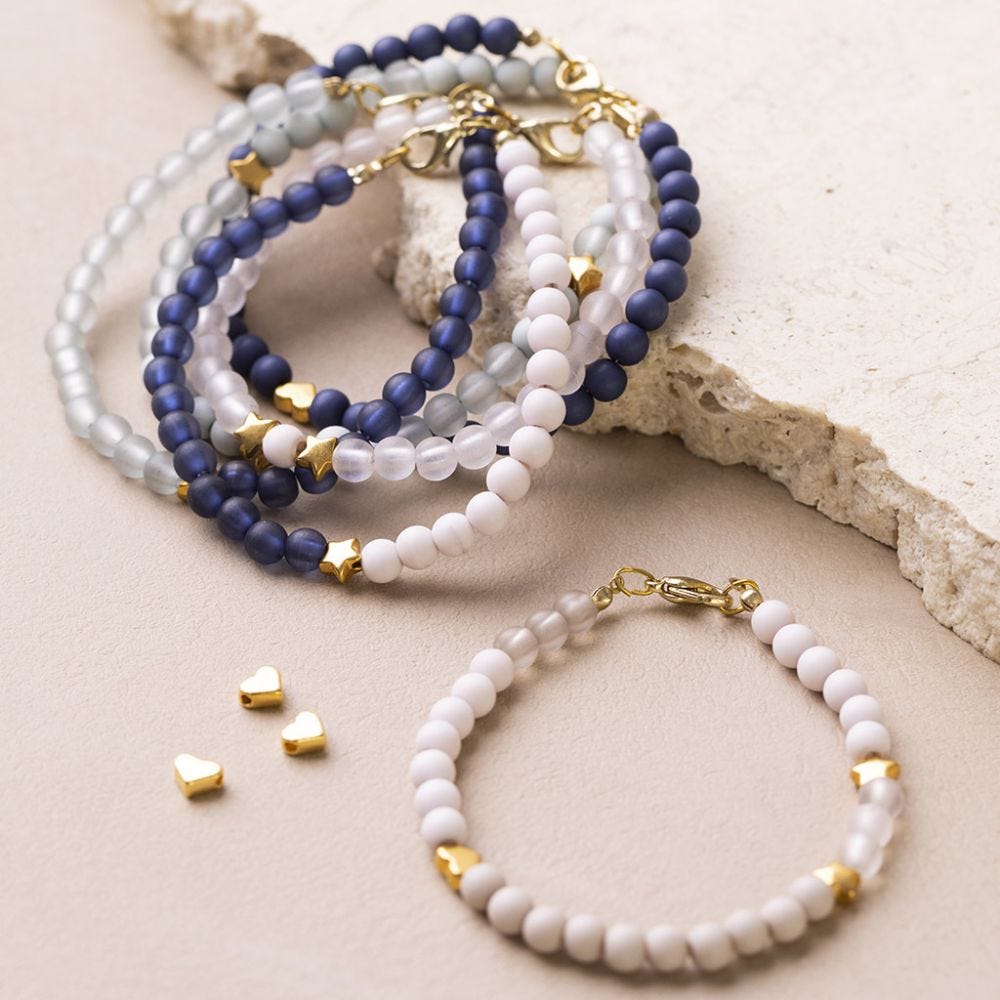 How to do it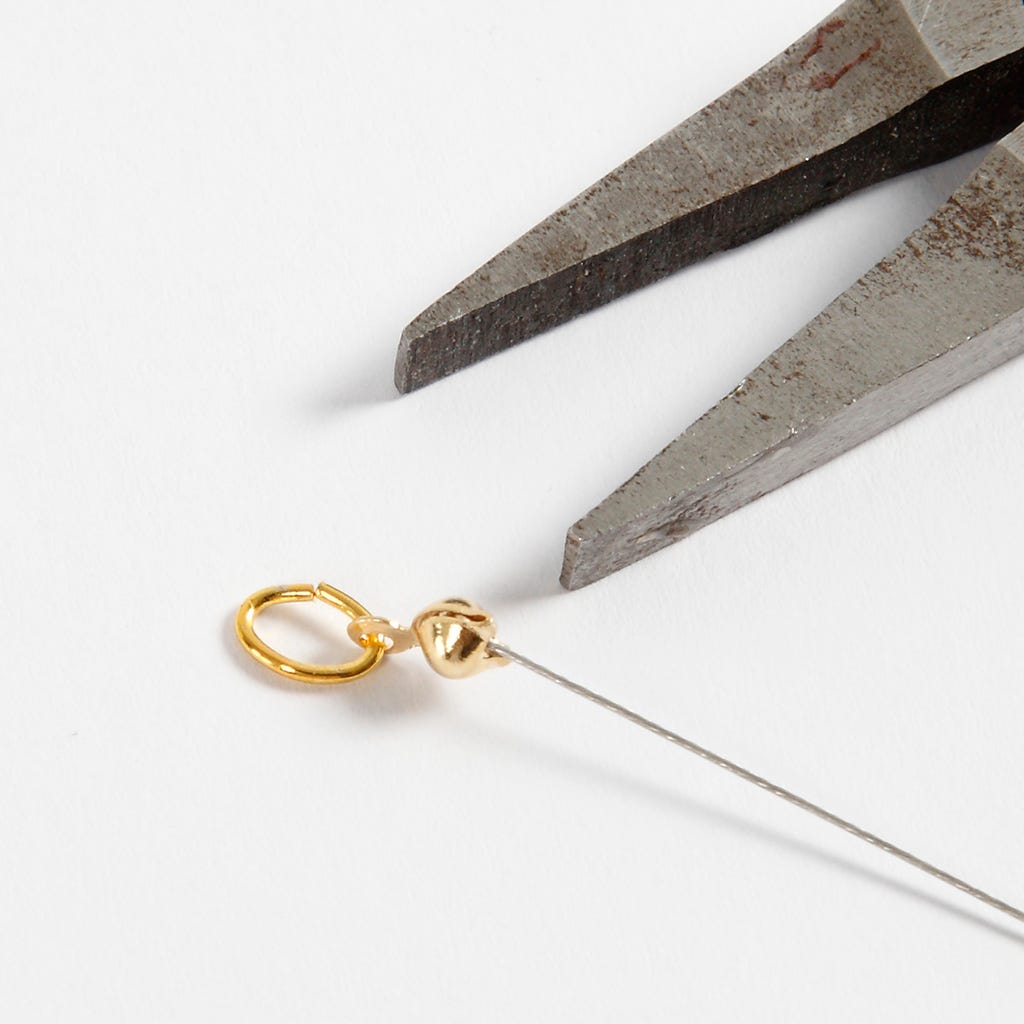 1
Start by threading a bead tip and a crimp bead onto the wire. Squeeze the crimp bead flat. Cut off the beading wire right after the crimp bead. Close the bead tip around the crimp bead. See more on Jewellery School, idea No. 12294. Steps 1-8.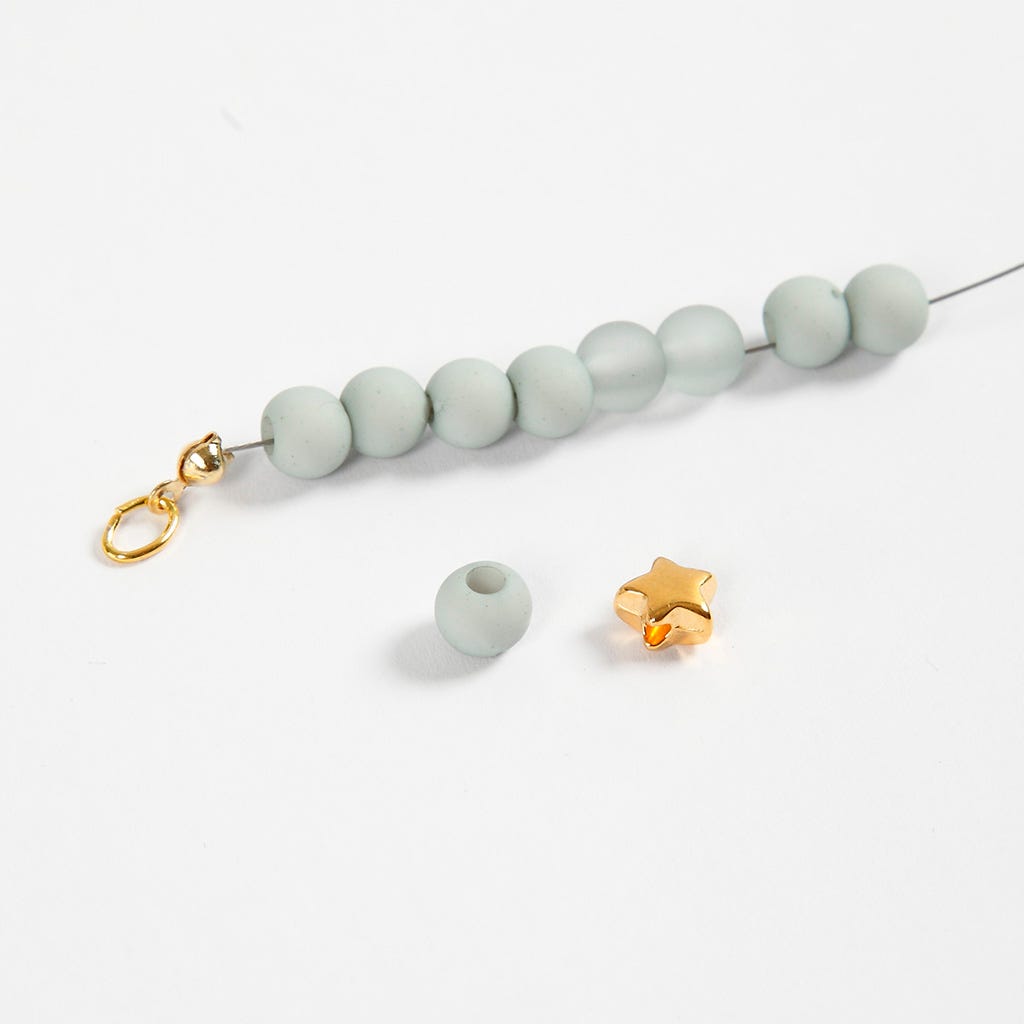 2
Measure the arm and remember to add another 3 cm for the fastening. Now thread beads onto the beading wire.
3
Finish the bracelet as illustrated in the Jewellery School.