Boxes covered with Design Paper (the London series)
Boxes covered with Design Paper (the London series)
These boxes and lids are covered with Vivi Gade Design paper (the London series) using VTR Glue.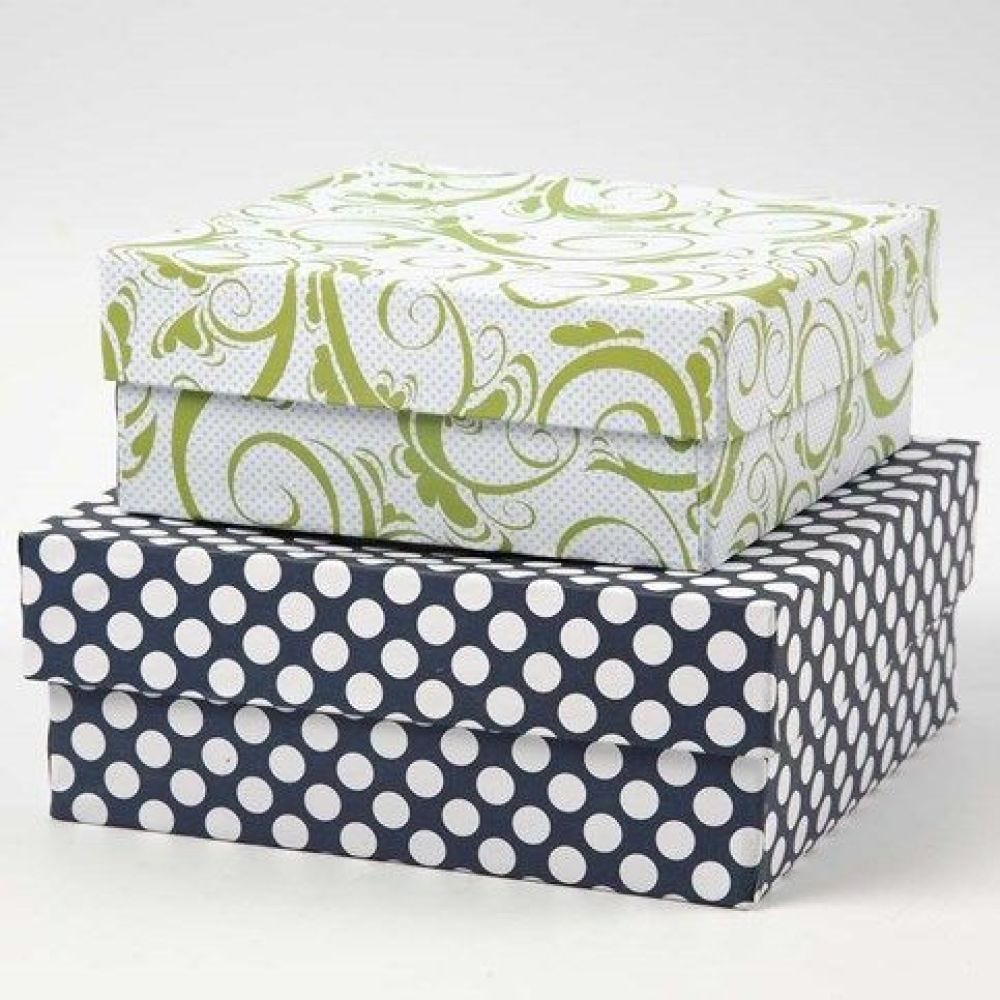 How to do it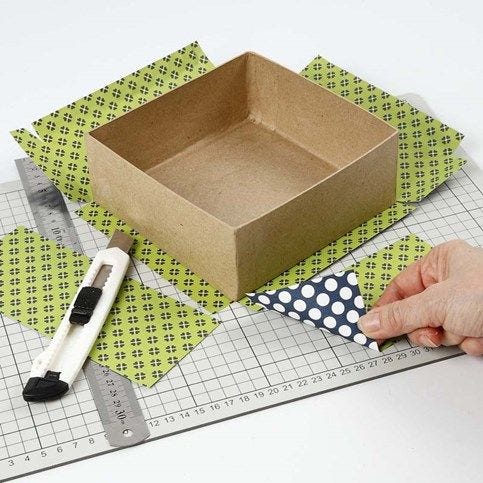 1.
The cardboard box set with lid consists of three different sizes; here we used the two smallest boxes. One sheet of design paper is sufficient for the smallest box. The other two boxes need two sheets each! Cut the paper to the measurement of the box – the base as well as all four sides. NB: allow a little extra for the actual folds all the way around.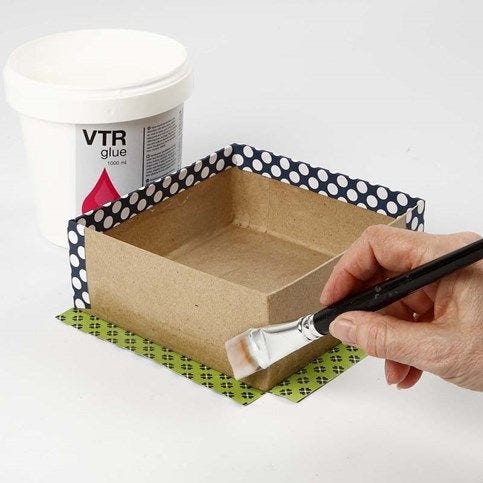 2.
Apply VTR Glue to one side of the design paper and to the outside of the box before covering the box with the paper.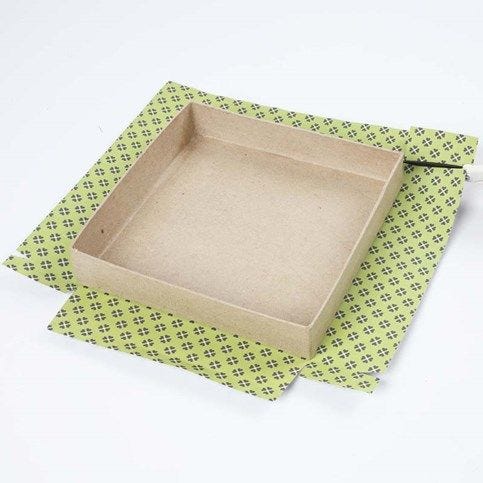 3.
One sheet of paper is large enough for covering an entire box lid. Measure, cut and attach the paper to the box after having applied VTR Glue to the box as well as the paper.
Copyright © 2013-present Creativ Company Ltd. All rights reserved | 2 Pine Court | Kembrey Park | Swindon | Wiltshire | SN2 8AD | 01793 616 068 | admin@cc-craft.co.uk