Beads on a long silver-plated Necklace
Beads on a long silver-plated Necklace
This necklace is made from a piece of jewellery chain with beads threaded on. A fold-over cord end is attached to each end of the chain and an oval jump ring is attached to the fold-over cord end. A lobster claw clasp is used as a fastener. How to do it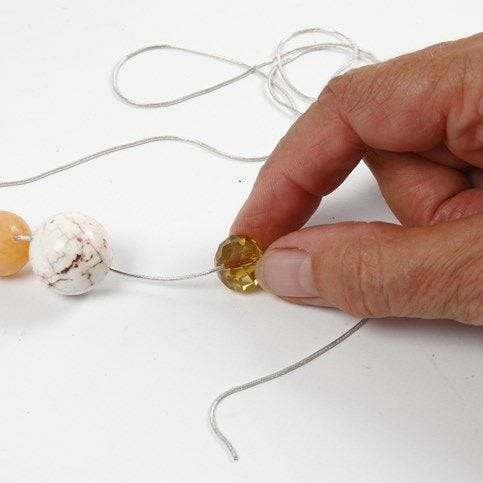 1.
Shorten the chain if you wish. Thread beads onto the chain.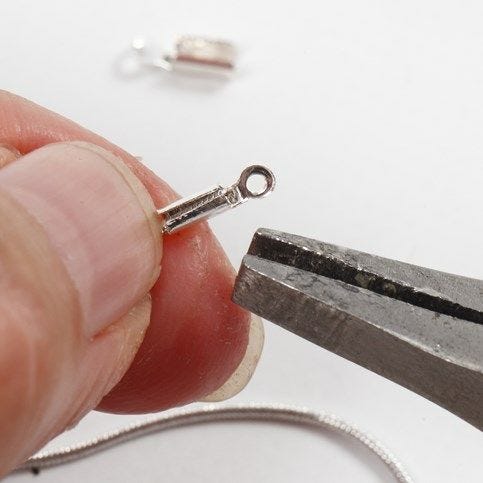 2.
Use flat nose pliers for attaching a fold-over cord end around each end of the chain.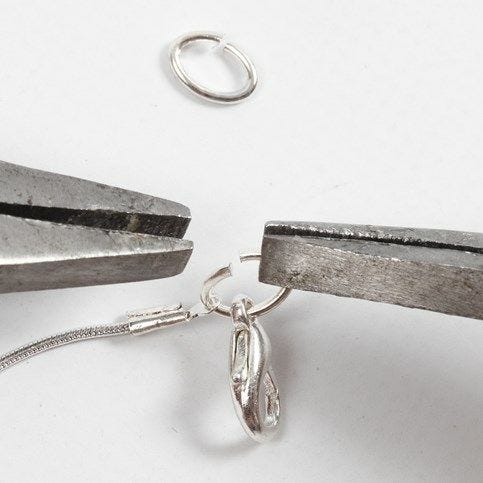 3.
Insert an oval jump ring in the loop of the fold-over cord and on each end of the chain. Attach a lobster claw clasp in the oval jump ring for fastening.
Copyright © 2013-present Creativ Company Ltd. All rights reserved | 2 Pine Court | Kembrey Park | Swindon | Wiltshire | SN2 8AD | 01793 616 068 | admin@cc-craft.co.uk