Bead Chain Jewellery with Pendants
Bead Chain Jewellery with Pendants
This necklace and bracelet are made from a bead chain, decorated with a jewellery pendant; a golden square on the necklace and a medallion on the bracelet.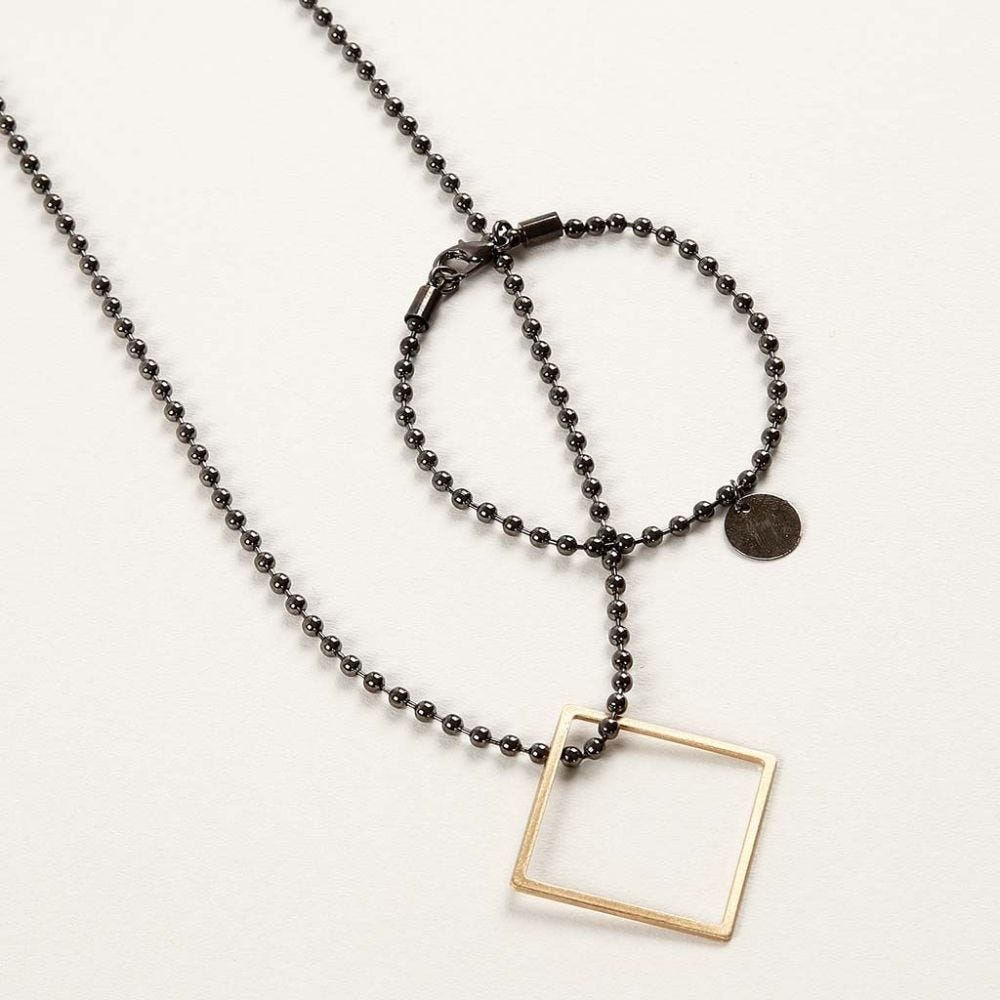 How to do it
1
Cut 80 cm of the 1 m bead chain for the necklace. (The remaining 20 cm will be used for the bracelet). Thread the pendant onto the bead chain. Fasten the chain with the outer small bead inside the supplied collar fastener at the opposite end.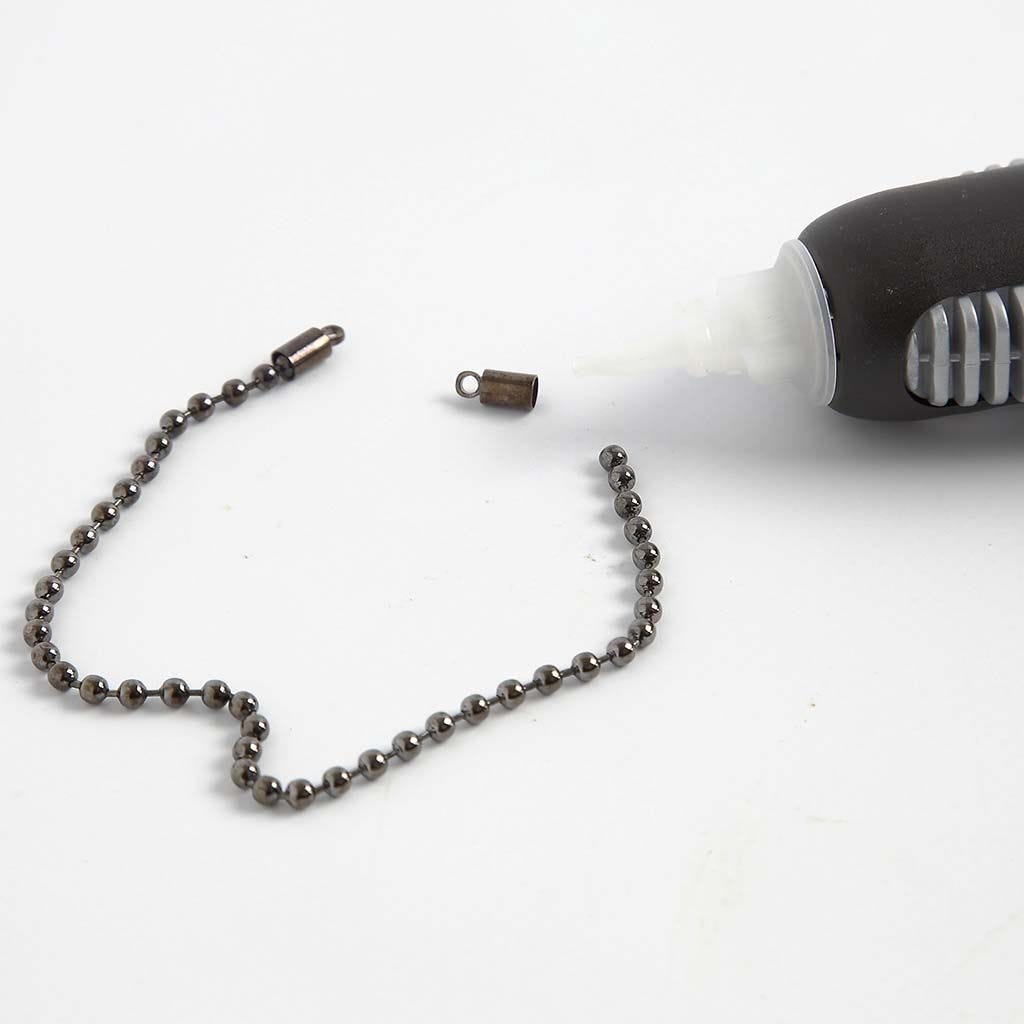 2
Adjust the bead chain to the desired length for the bracelet. (NB: the lobster claw clasp and round jump ring measure approx. 2 cm in total). Glue an end cap onto each end. Leave to dry.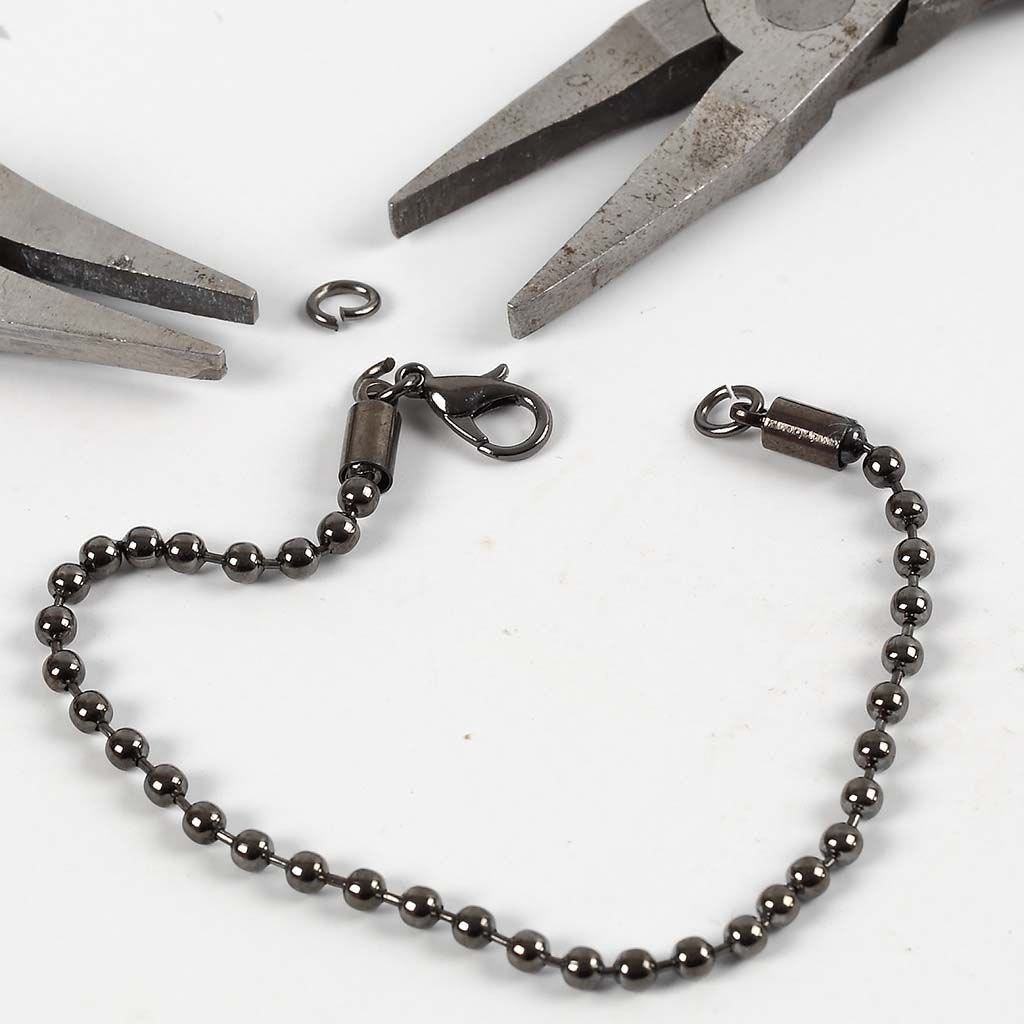 3
Attach a round jump ring to each end cap. Attach a lobster claw clasp to one round jump ring. Use one or more flat nose pliers.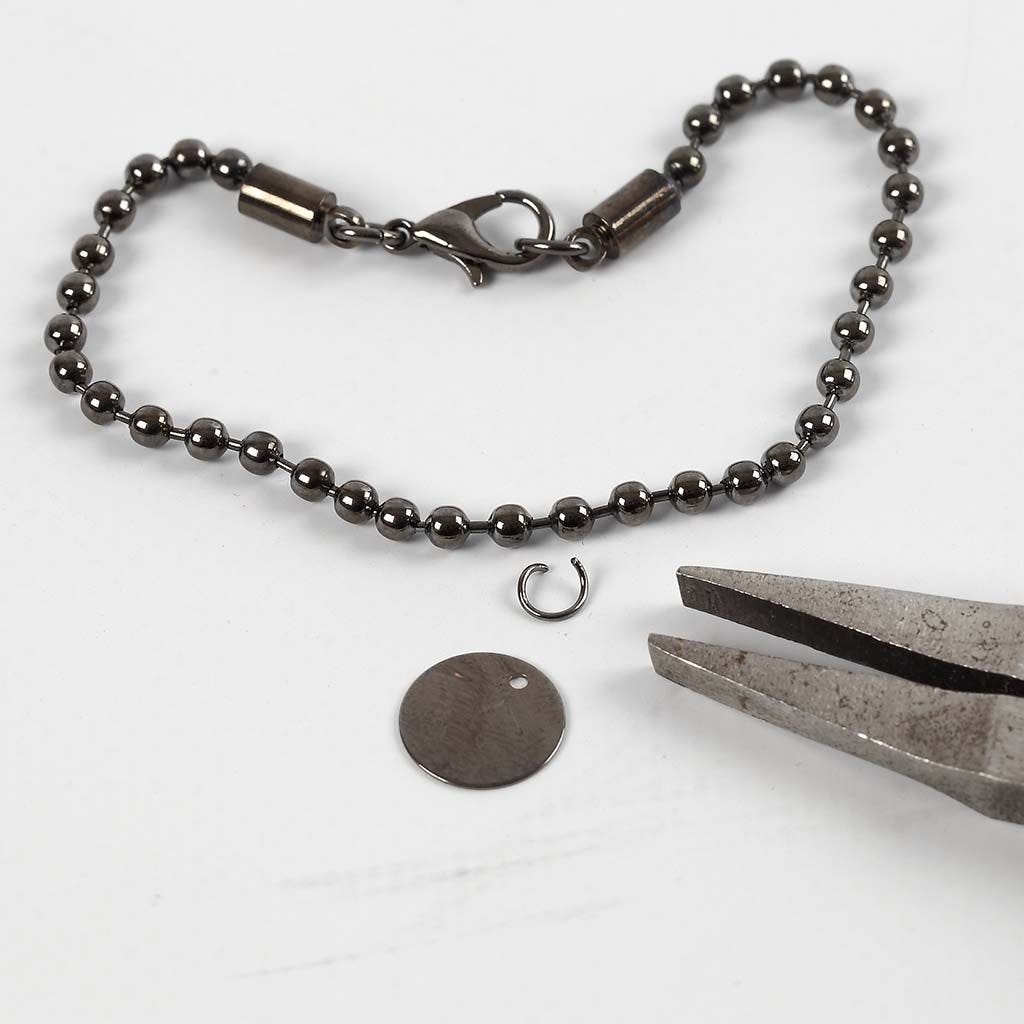 4
Attach a round jump ring to the small medallion and then to the bead chain using flat nose pliers.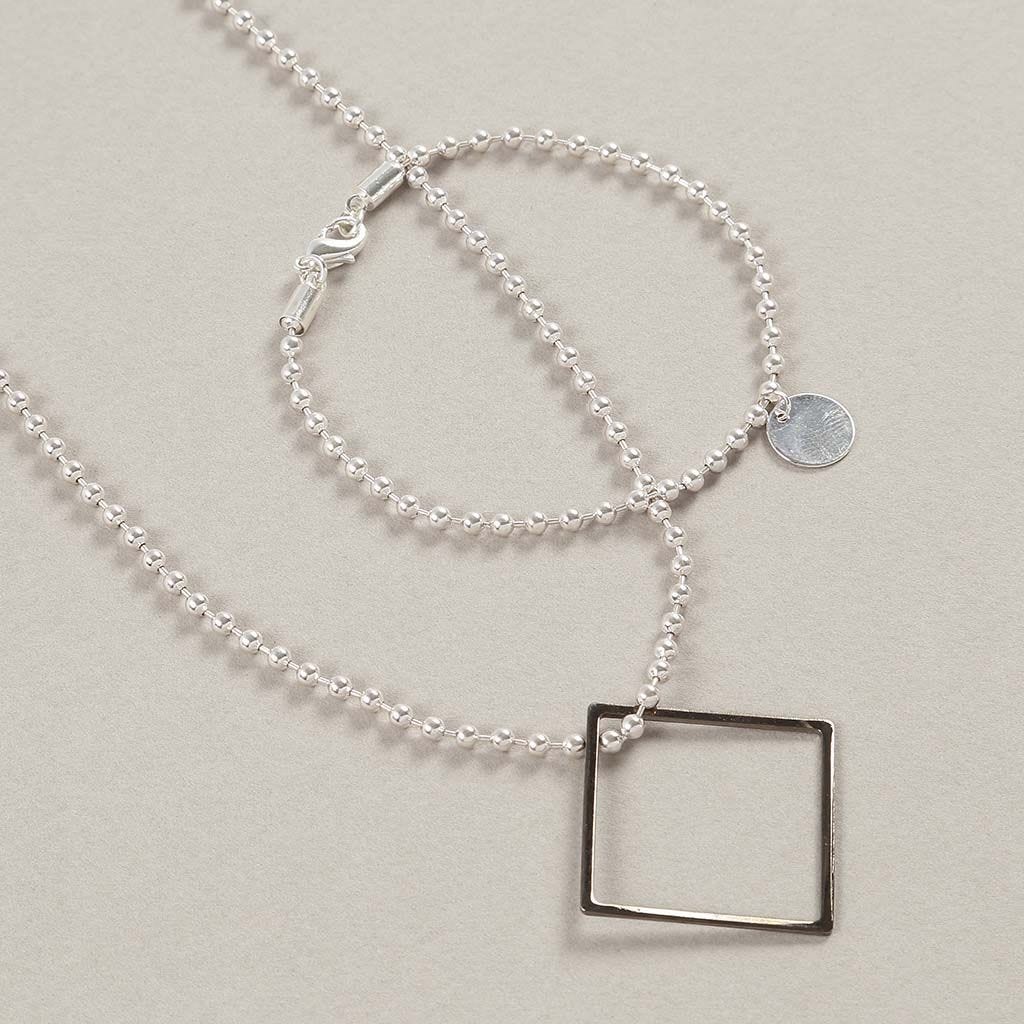 Copyright © 2013-present Creativ Company Ltd. All rights reserved | 2 Pine Court | Kembrey Park | Swindon | Wiltshire | SN2 8AD | 01793 616 068 | admin@cc-craft.co.uk