An outdoor Wreath with woven Stars and LED Lights
An outdoor Wreath with woven Stars and LED Lights
This outdoor wreath is made from woven paper star strips glued onto a metal ring with a glittery decorative ribbon for hanging and decorated with LED lights. The strips are made with a thick coat of varnish on both sides and are therefore ideal for DIY decorations for hanging outside. You will need 3 packs of paper star strips; each pack contains two large and two small stars and you will need four large and six small stars in total. Weave them with a flat back.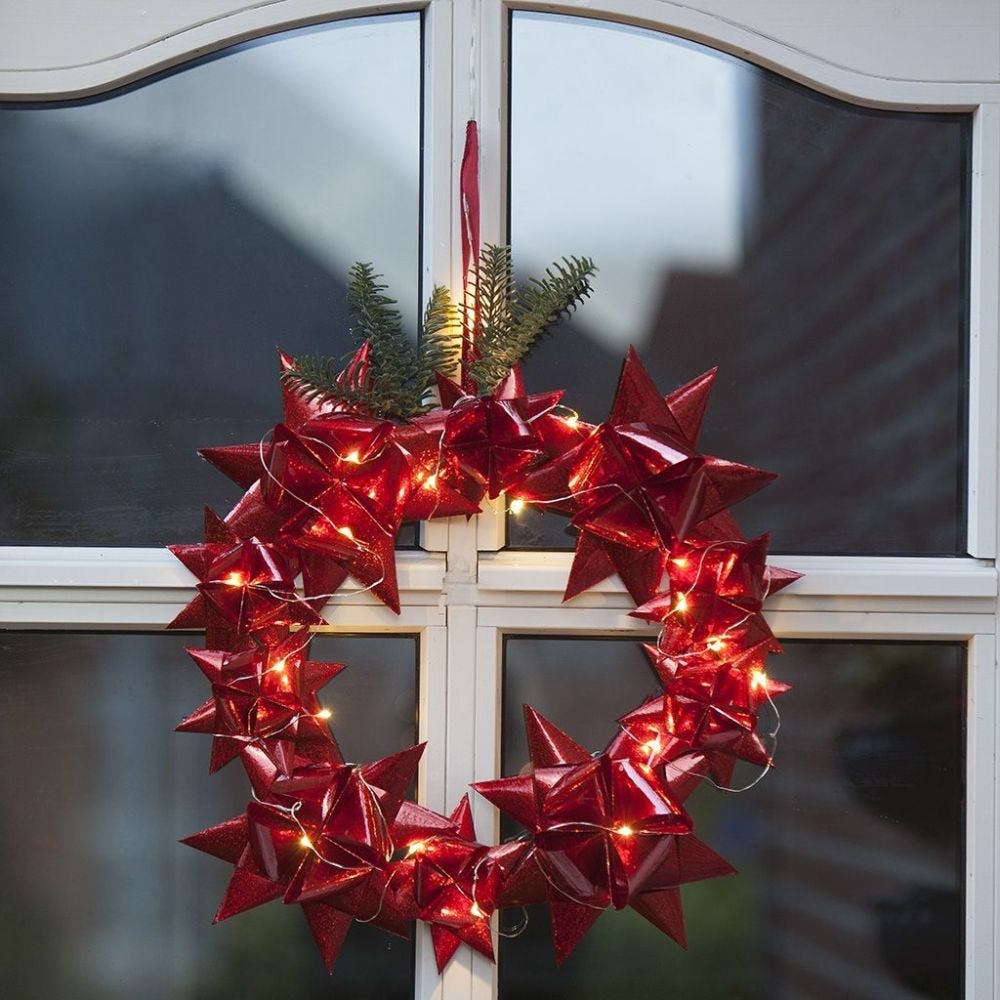 How to do it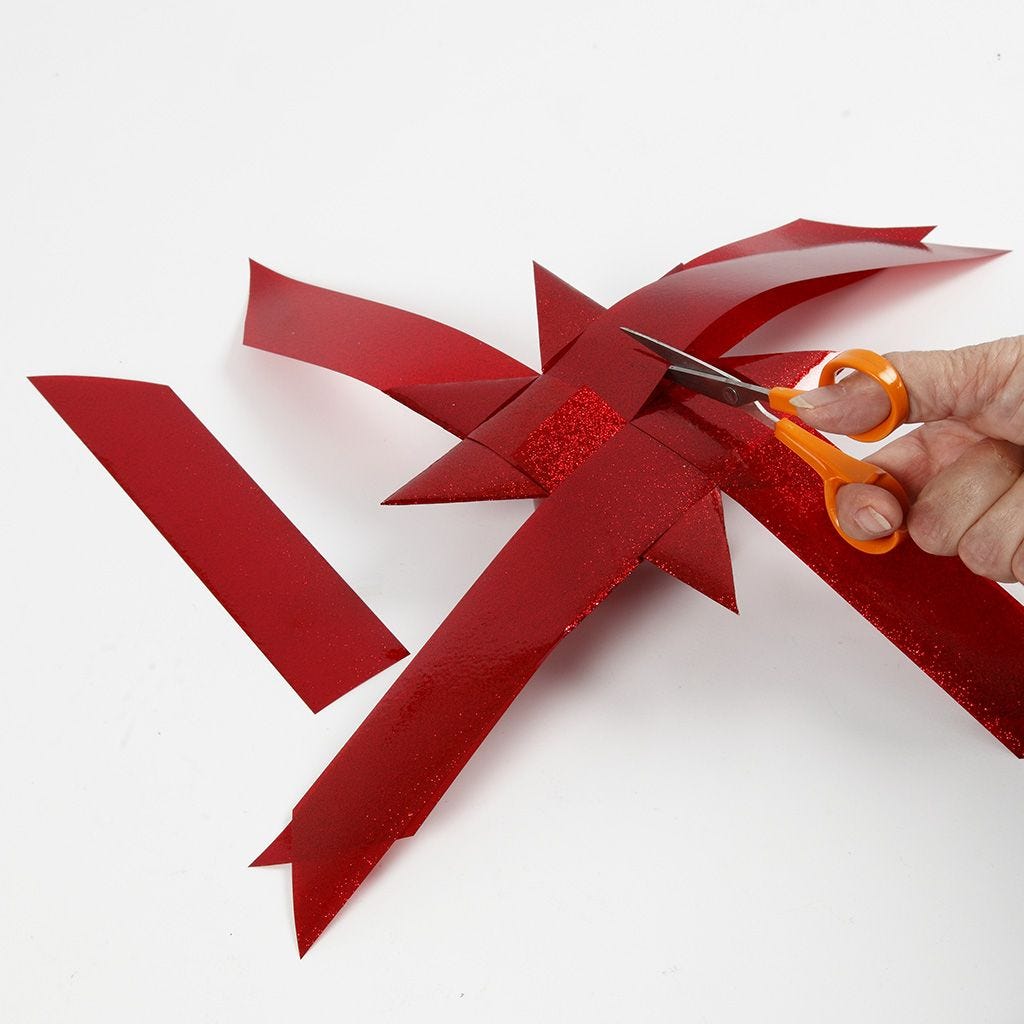 1
Weave stars using the instructions on the back of the pack until photo No. 17. Trim the ends on the back as shown in step No. 18.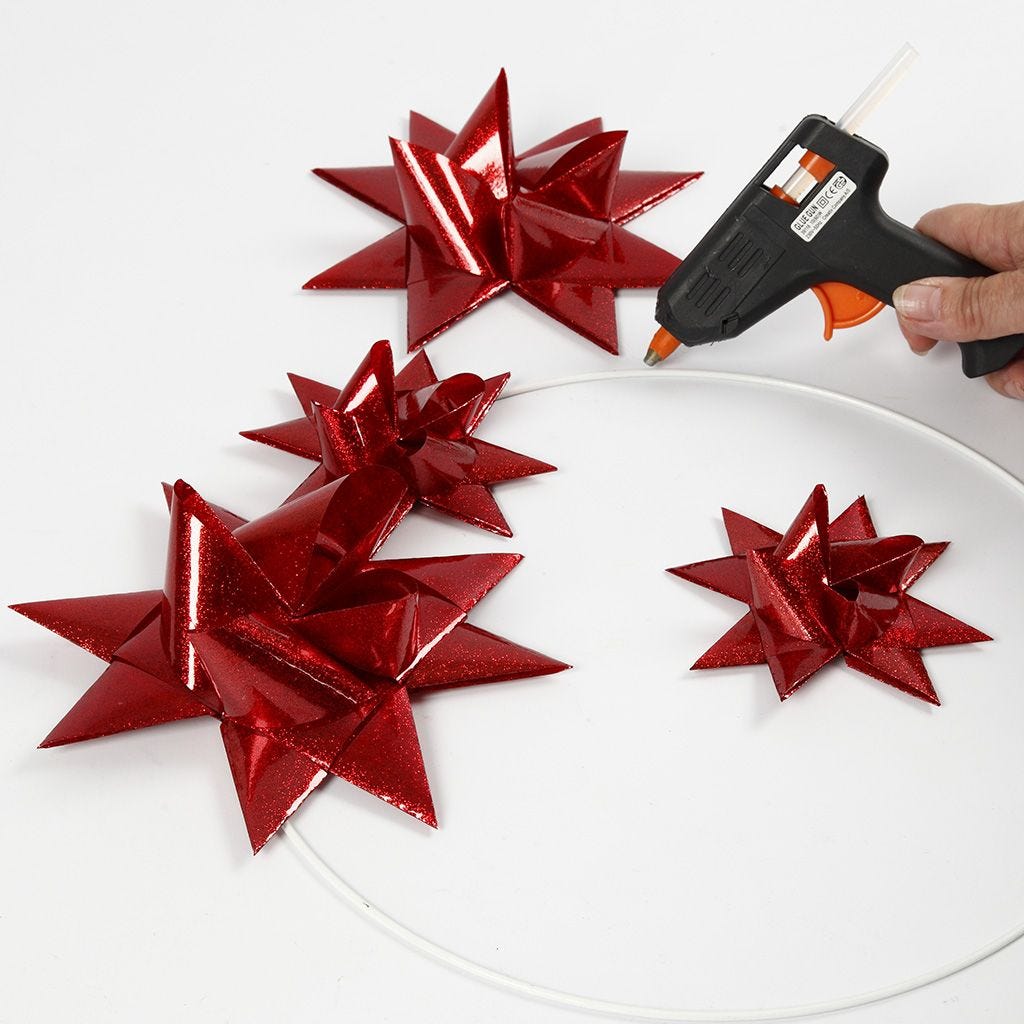 2
Apply glue from the glue gun onto the metal ring and immediately place the star onto the metal ring. Push the points into the openings of the stars next to it.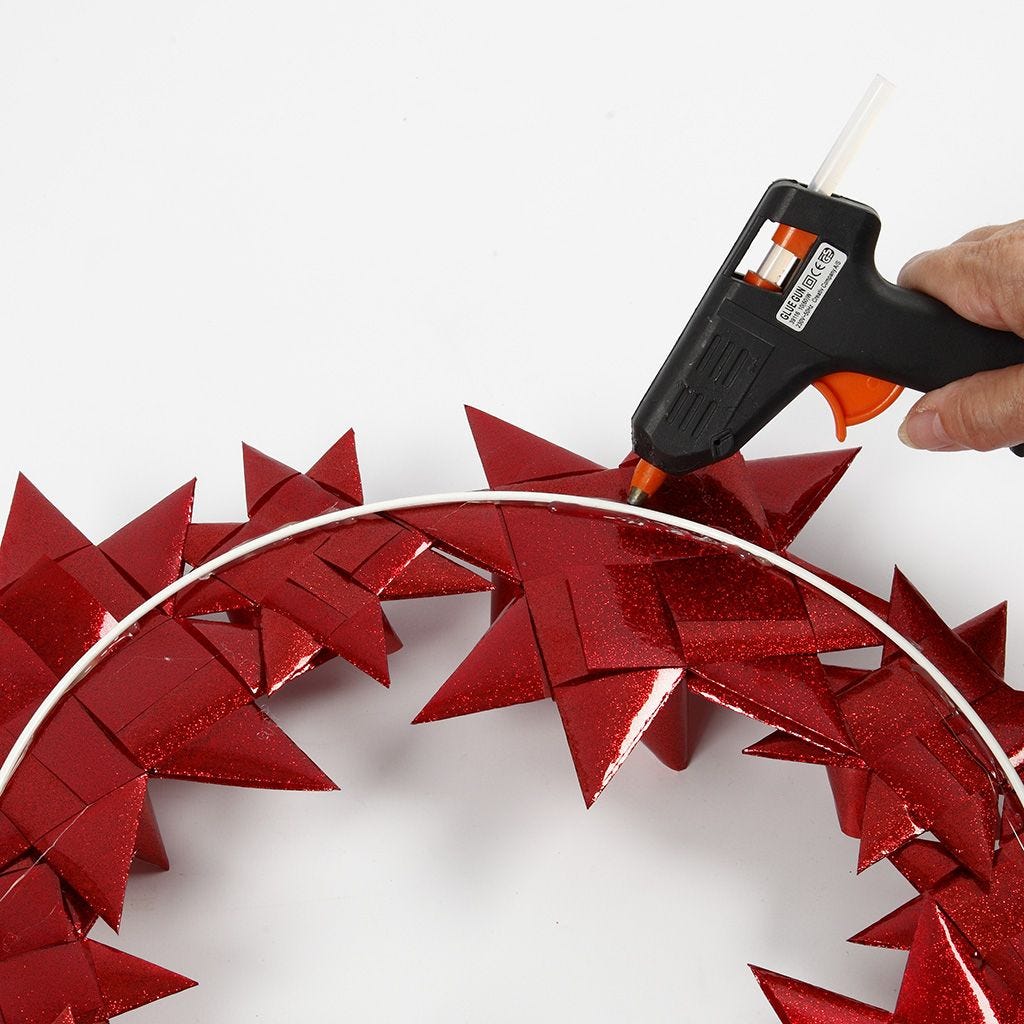 3
Reinforce the back with another line of glue along the metal ring.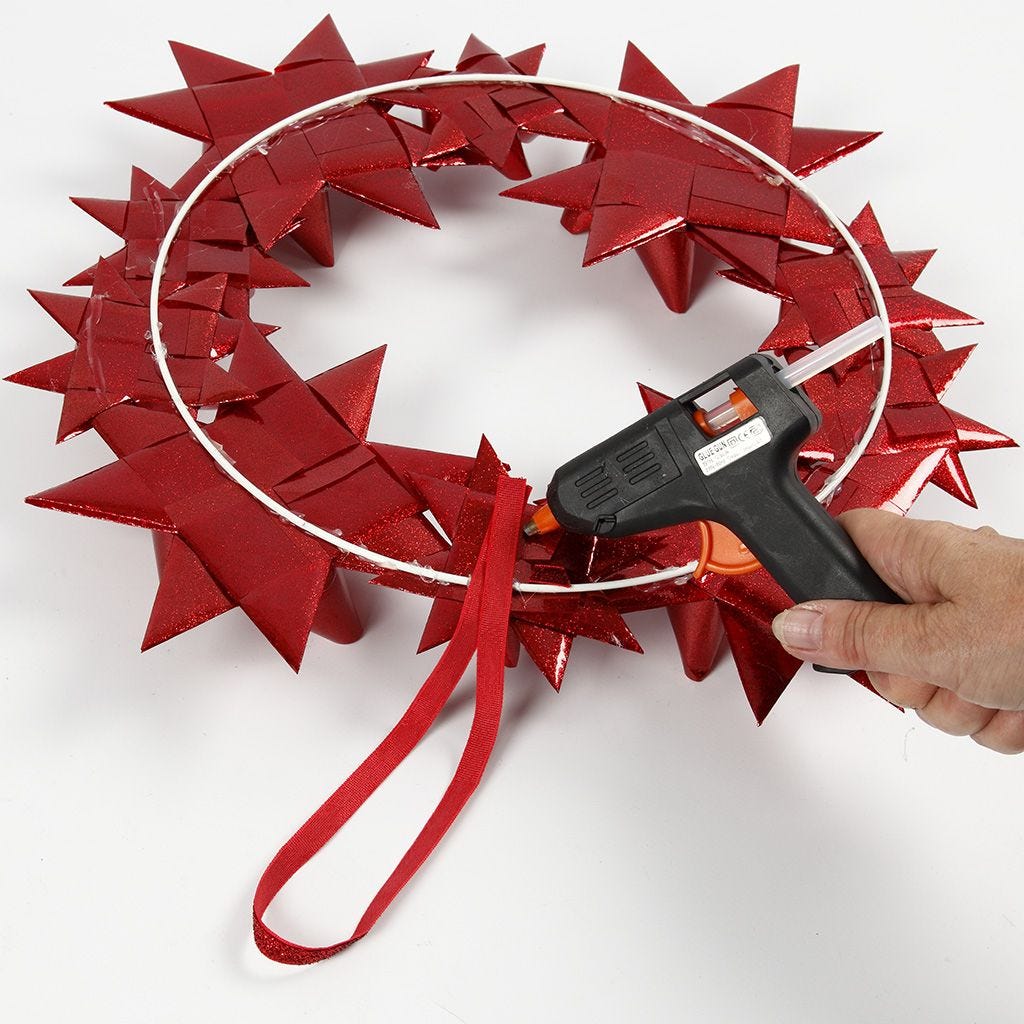 4
Glue a doubled-over piece of ribbon onto the back for hanging.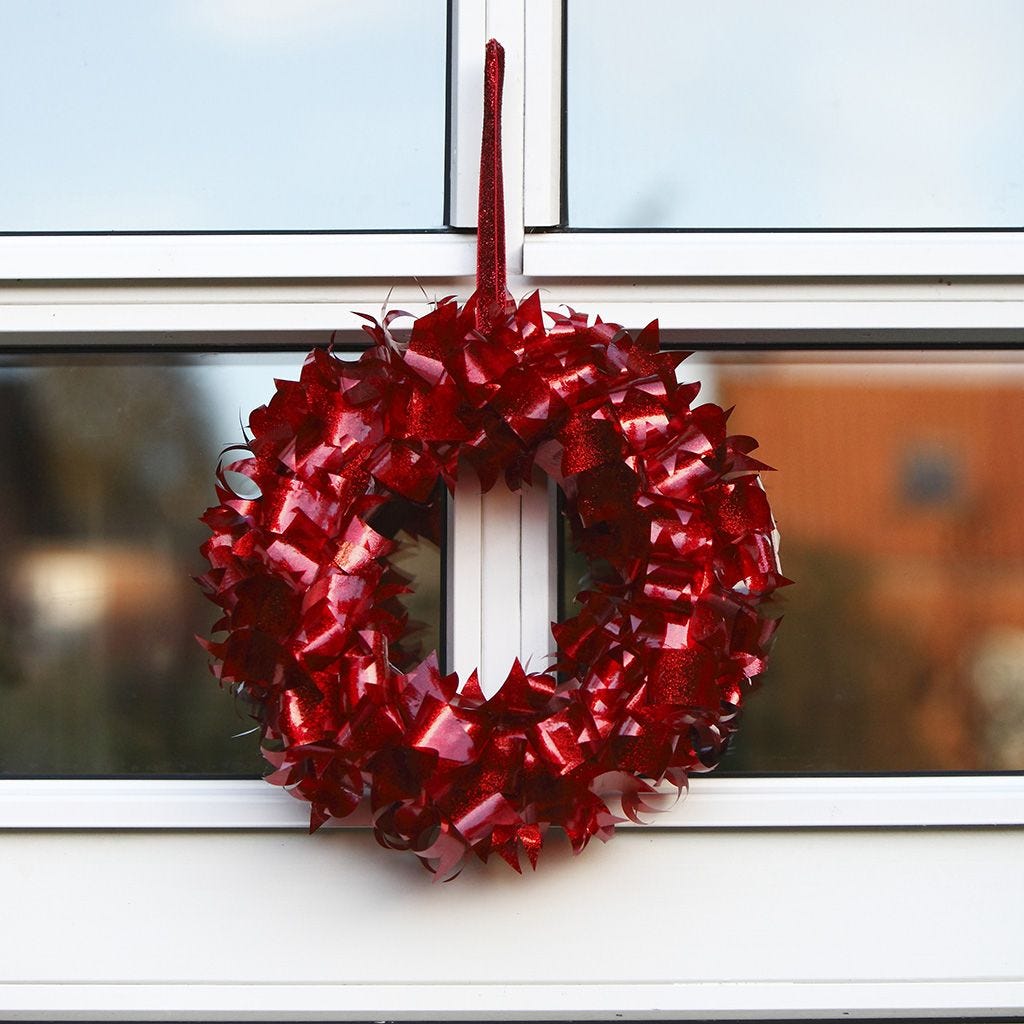 Another variant
Use the cut-offs from the stars on a polystyrene wreath: Cover the wreath with wide strips by gluing them around the polystyrene wreath one at a time.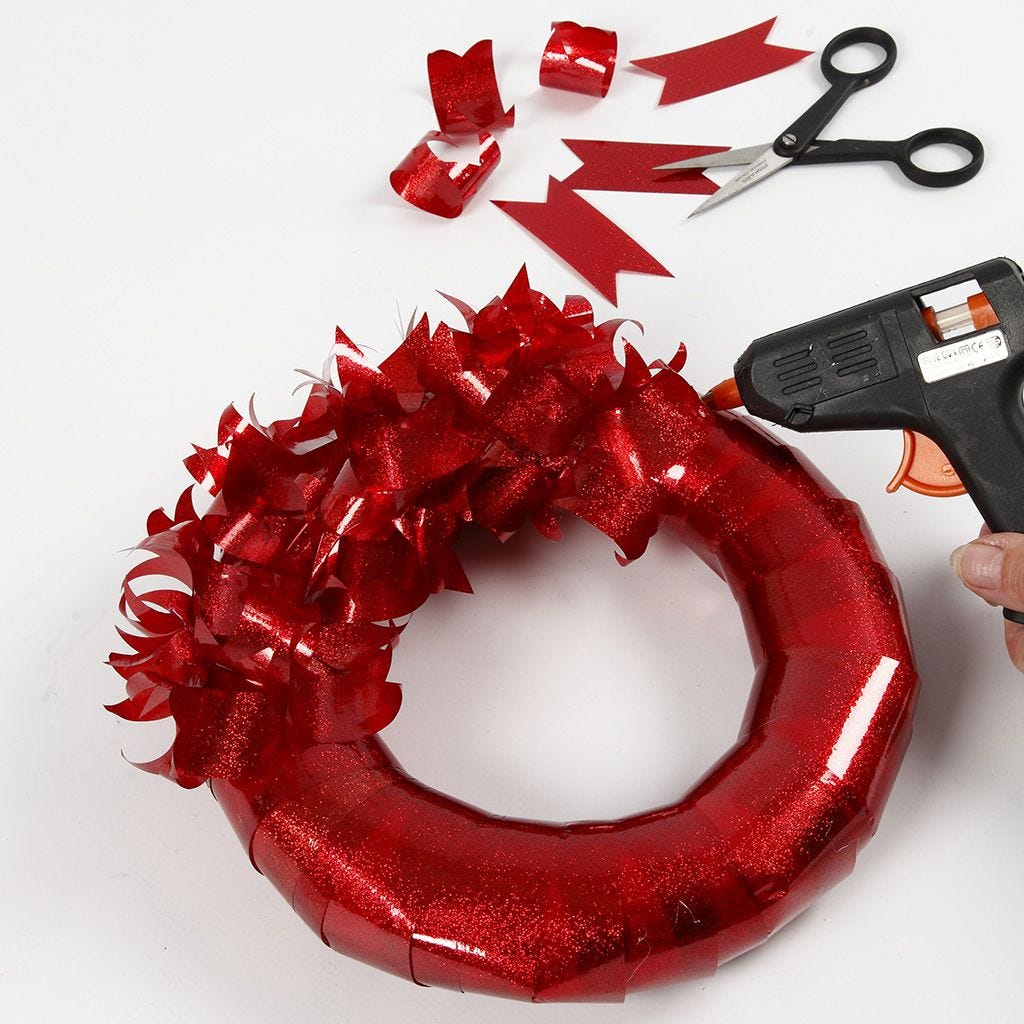 Step 1 - Another variant
Cut tabs from the narrow paper star strips and use the scissors for curling the tabs (like you do with curling ribbon) and glue them on.