An Egg with Graphics made with Glass & Porcelain Markers
An Egg with Graphics made with Glass & Porcelain Markers
A lifelike plastic egg painted and decorated with graphics using glass & porcelain markers.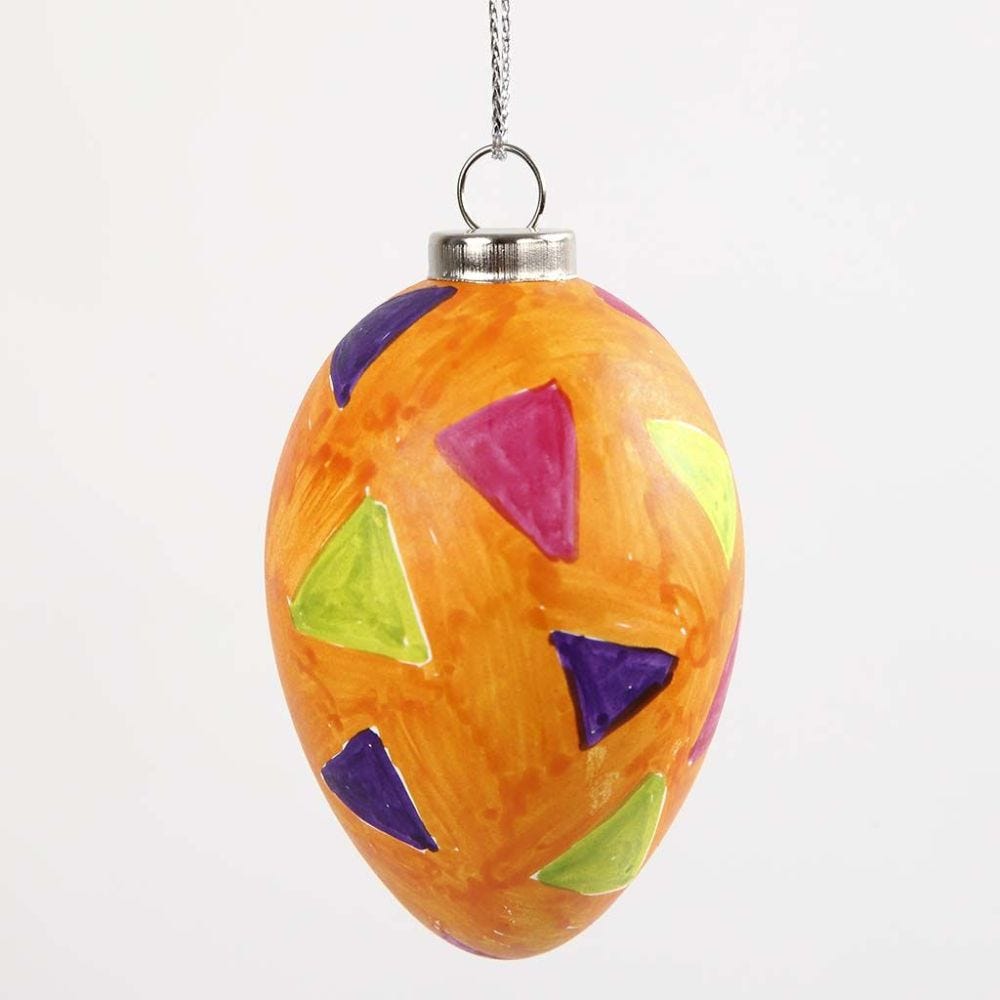 How to do it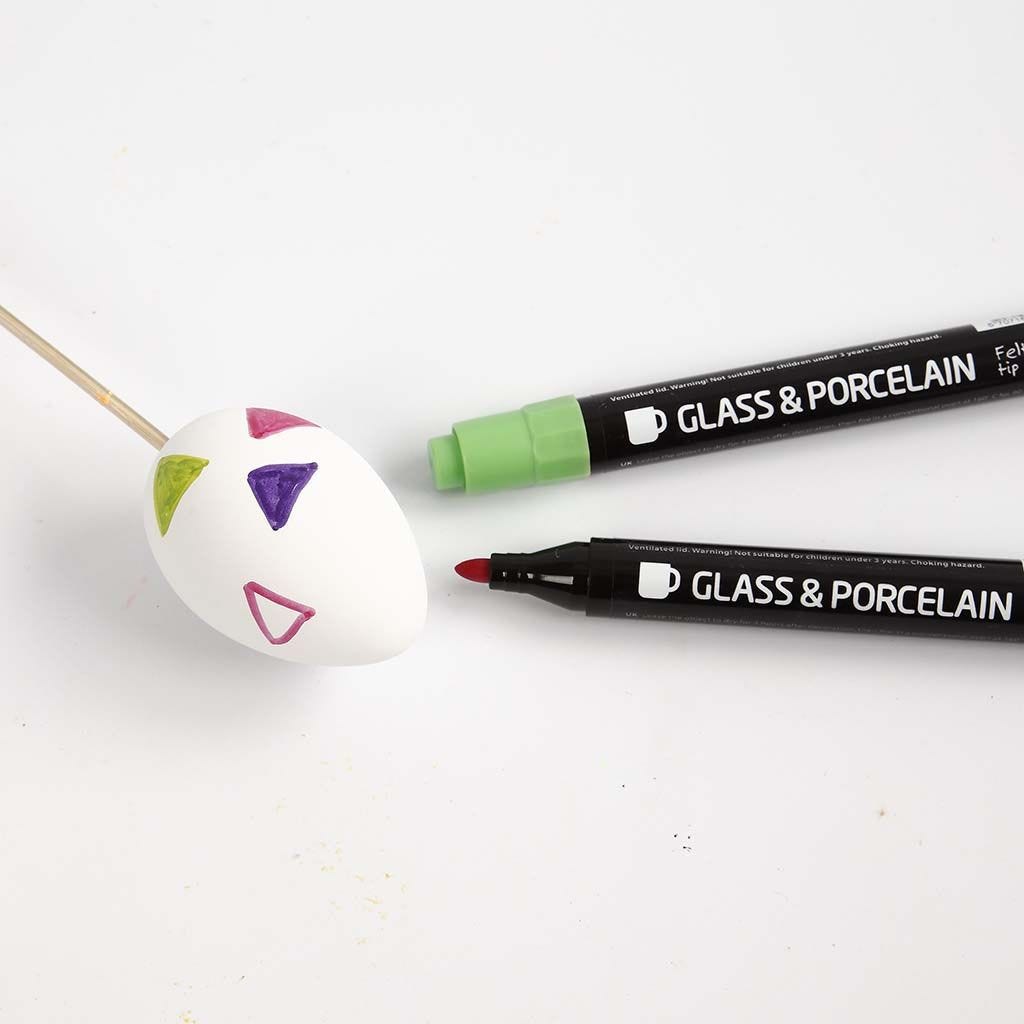 1
To help the process, insert a flower stick into the egg. Draw graphics according to your imagination (this is inspired by geometry). Use glass & porcelain markers in your chosen colours.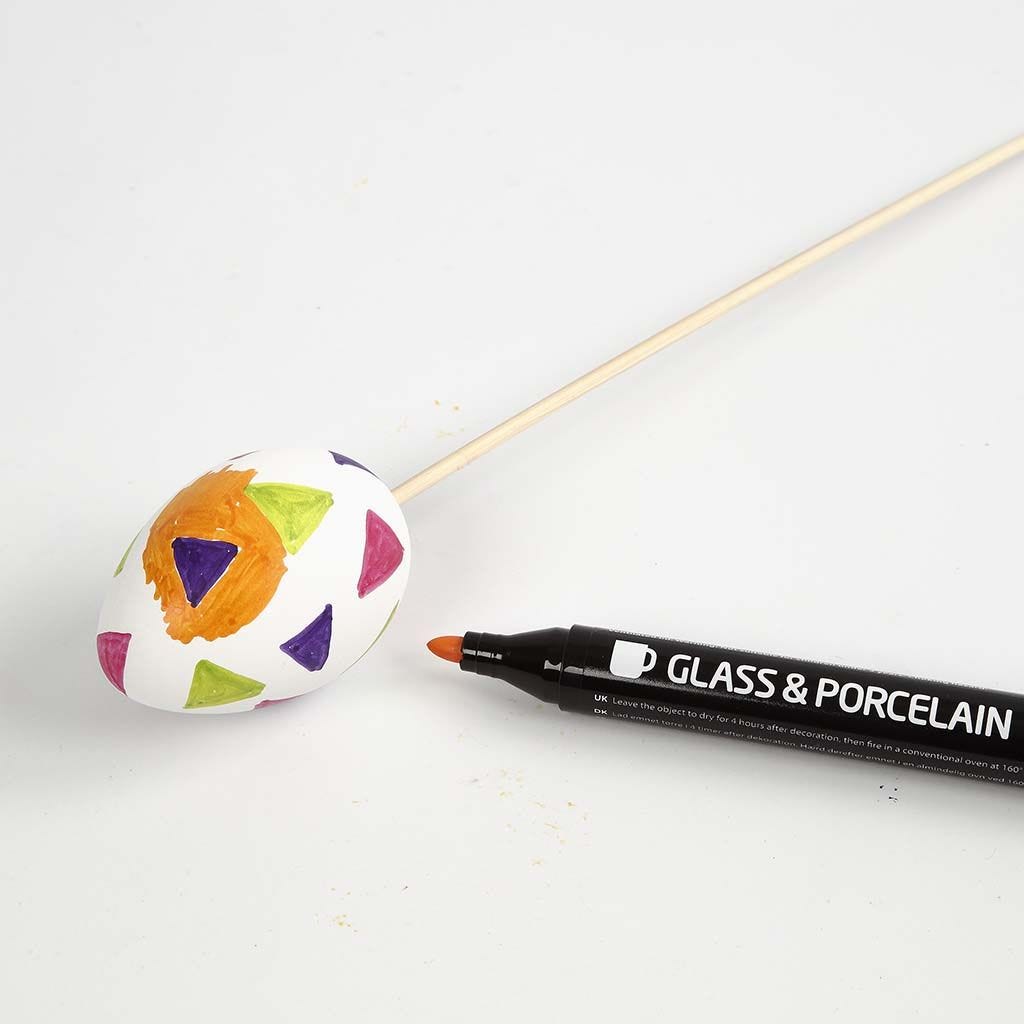 2
Draw/fill in with colour around the graphic design.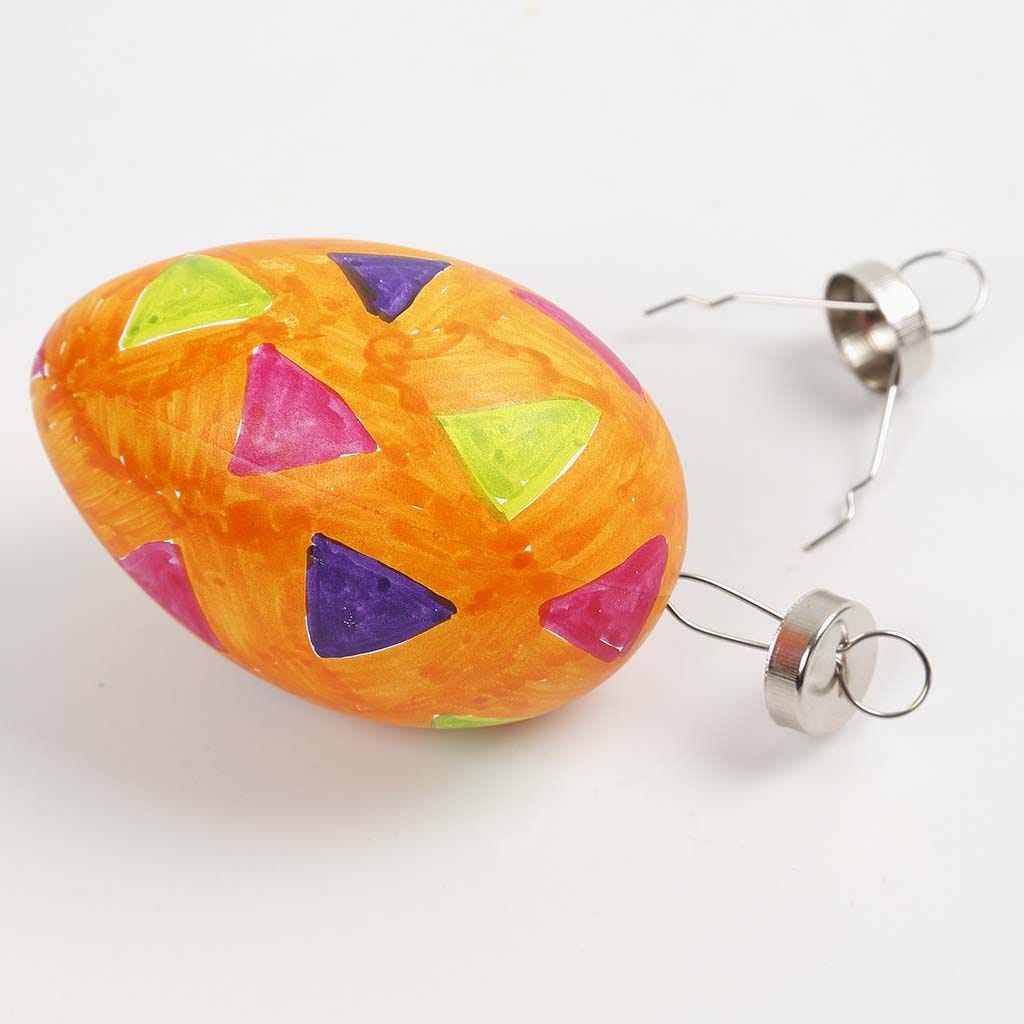 3
Insert a metal hanger (a loop with a collar & legs) into the hole of the egg; squeeze the two legs together, push them into the egg and slowly let go. Attach a piece of string to the loop for hanging.
Copyright © 2013-present Creativ Company Ltd. All rights reserved | 2 Pine Court | Kembrey Park | Swindon | Wiltshire | SN2 8AD | 01793 616 068 | admin@cc-craft.co.uk