An Easter hanging decoration with eggs and feathers
An Easter hanging decoration with eggs and feathers
Decorate a rabbit with a sign using Plus Color markers, guinea fowl feathers and plastic eggs.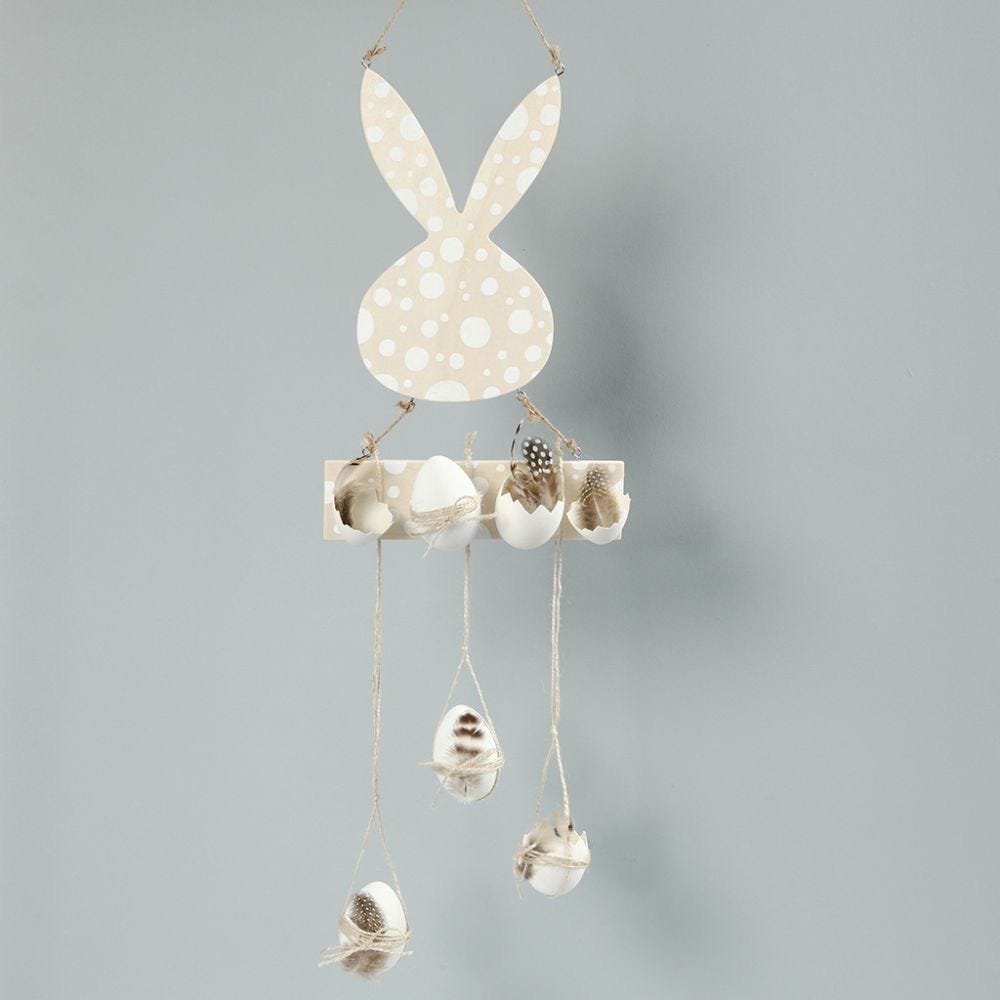 How to do it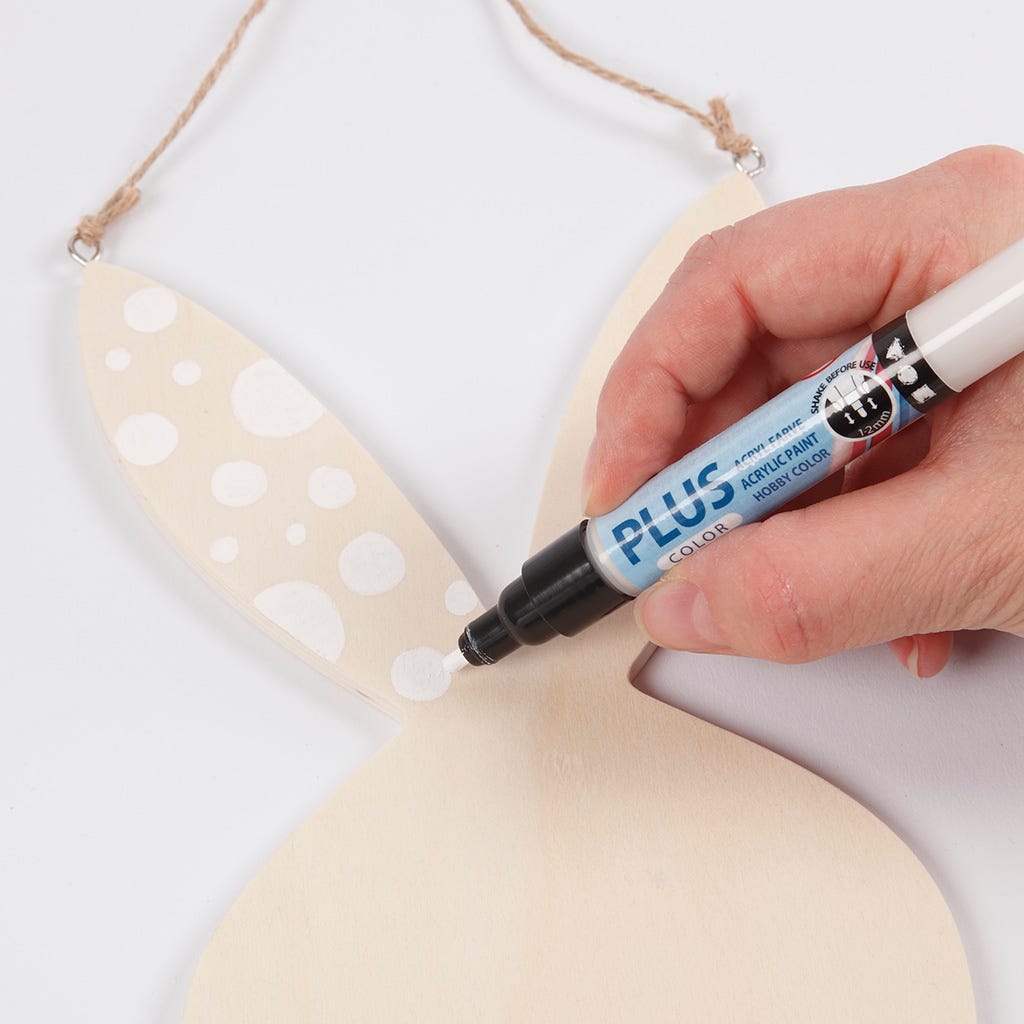 1
Make dots in different sizes on the wooden rabbit sign using a Plus Color marker.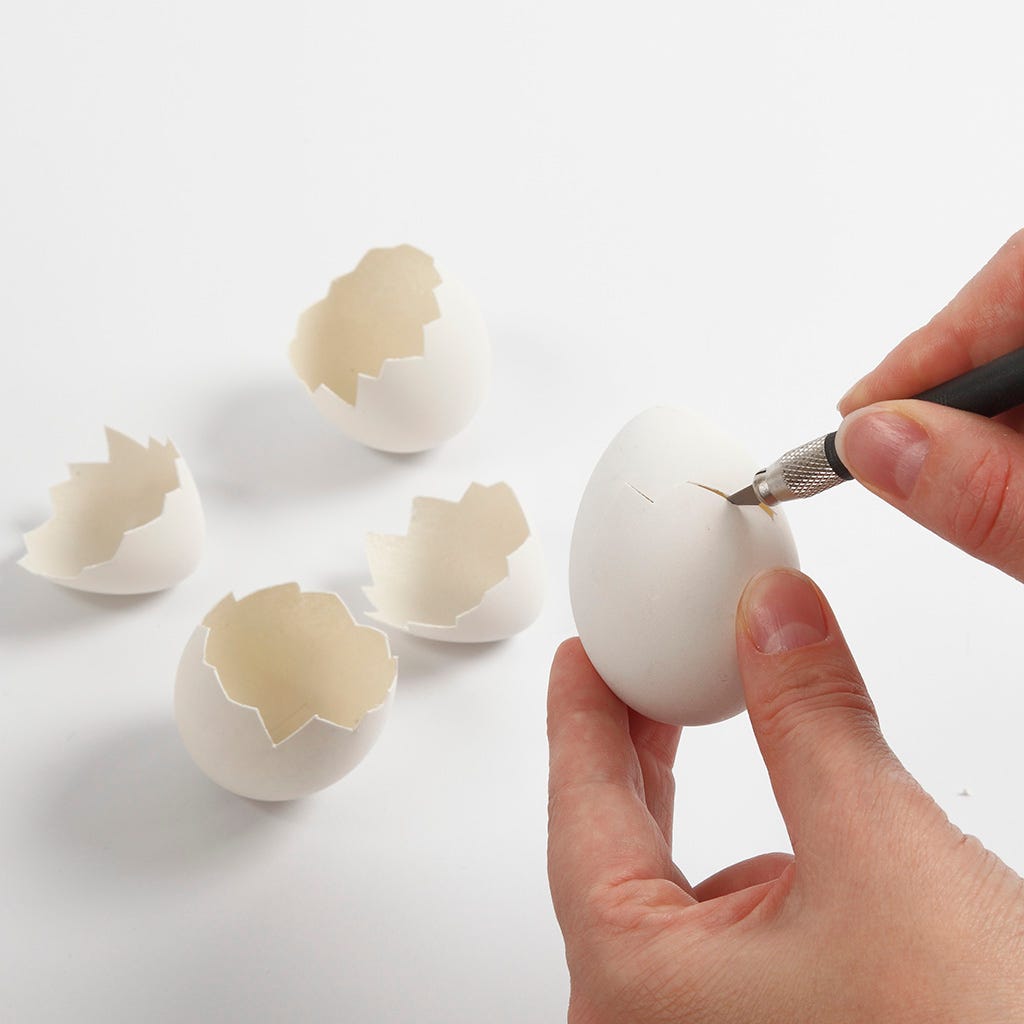 2
Cut open two plastic eggs with a zig-zag pattern using a pen knife.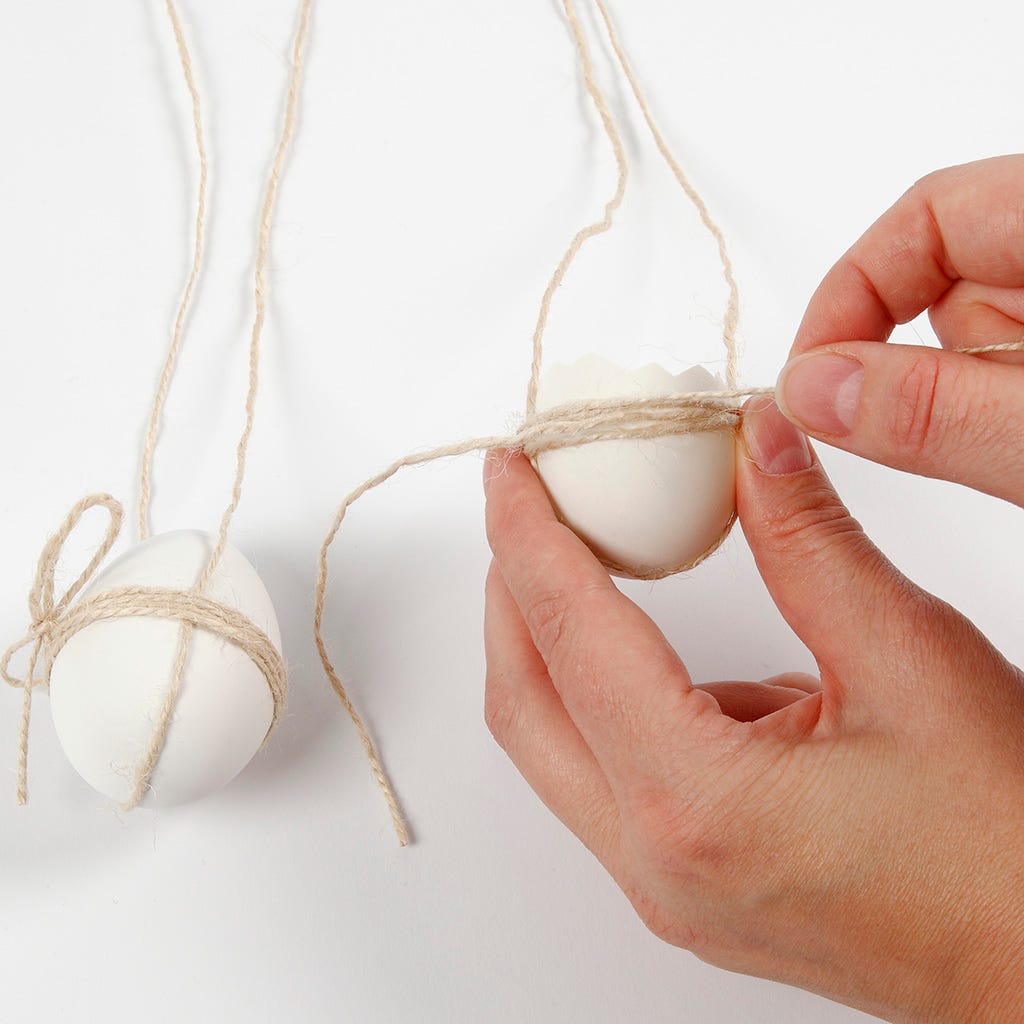 3
Cut two 90 cm pieces of natural twine. Place one piece around the egg longitudinally and wrap the other piece of twine around the egg four times. Finish with a small bow.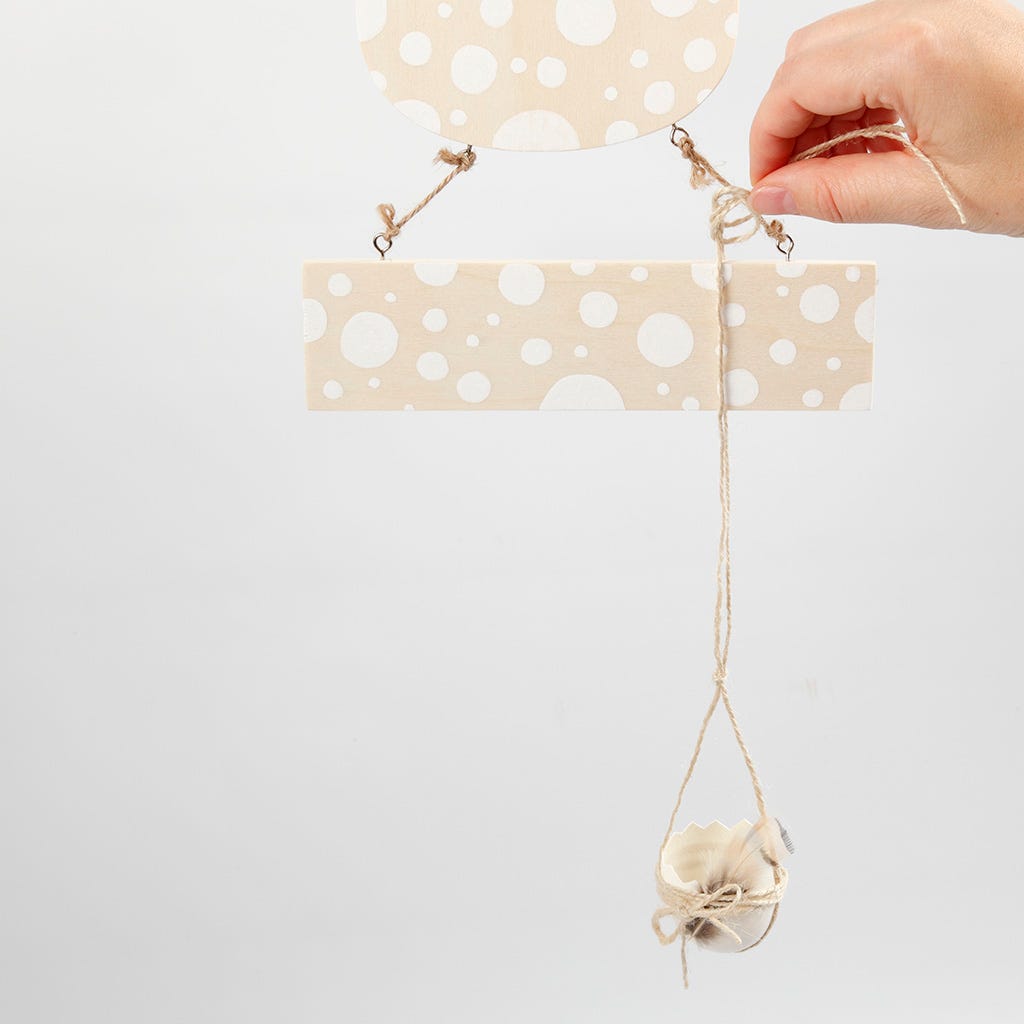 4
Tie a knot onto the natural twine 4-5 cm above the egg and tie it onto the wooden sign as shown in the photo.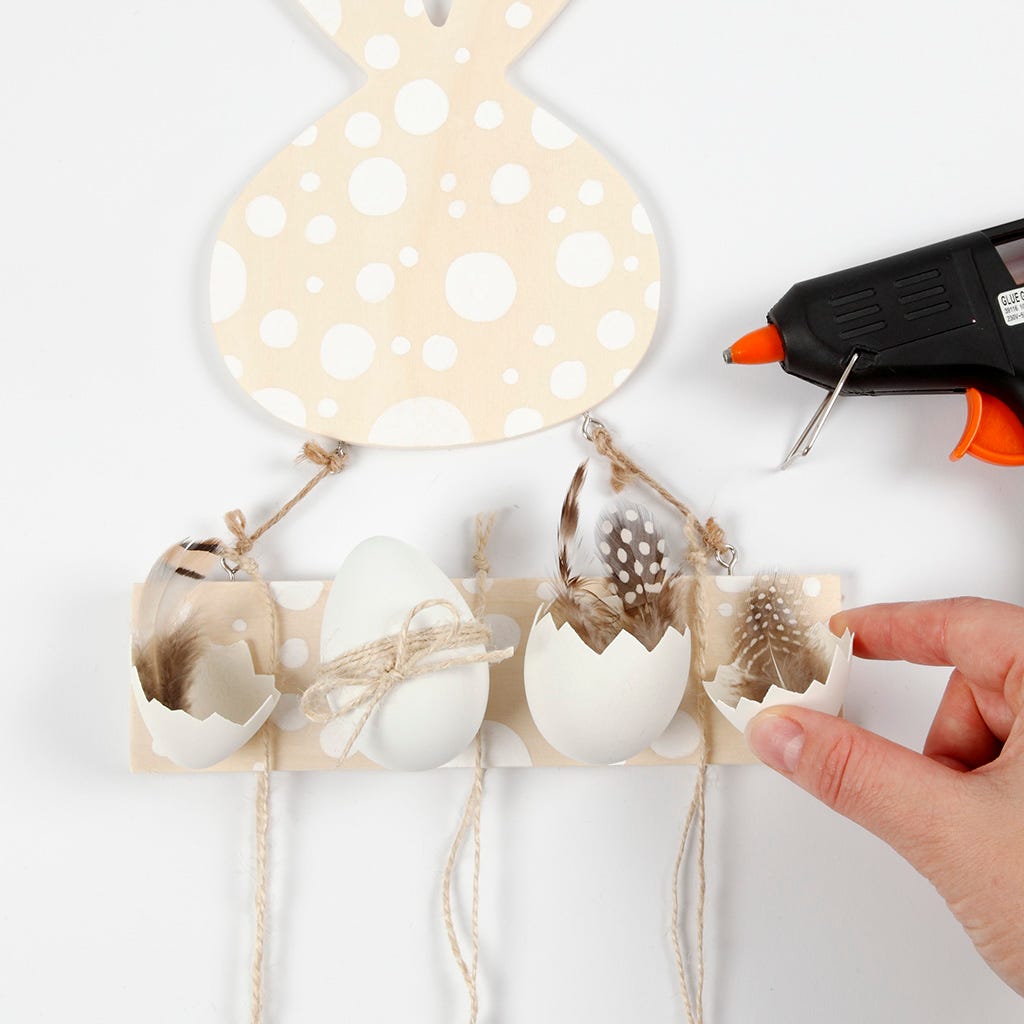 5
Attach the eggs and feathers onto the wooden sign using a glue gun.
Copyright © 2013-present Creativ Company Ltd. All rights reserved | 2 Pine Court | Kembrey Park | Swindon | Wiltshire | SN2 8AD | 01793 616 068 | admin@cc-craft.co.uk