A wreath with plastic eggs and guinea fowl feathers
A wreath with plastic eggs and guinea fowl feathers
Make a wreath from plastic eggs threaded onto bonsai wire. Decorate the eggs with guinea fowl feathers and decorate the wreath further with small plastic egg shells, mini figures and white down.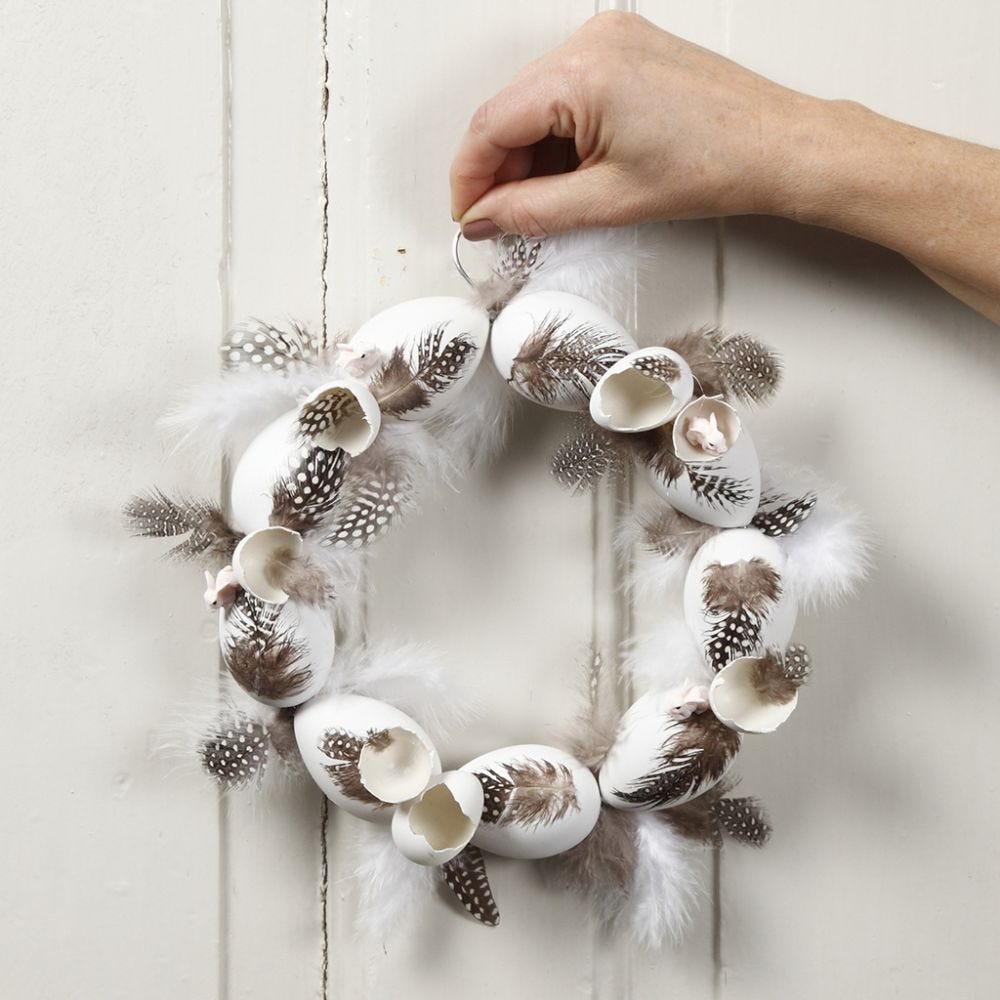 How to do it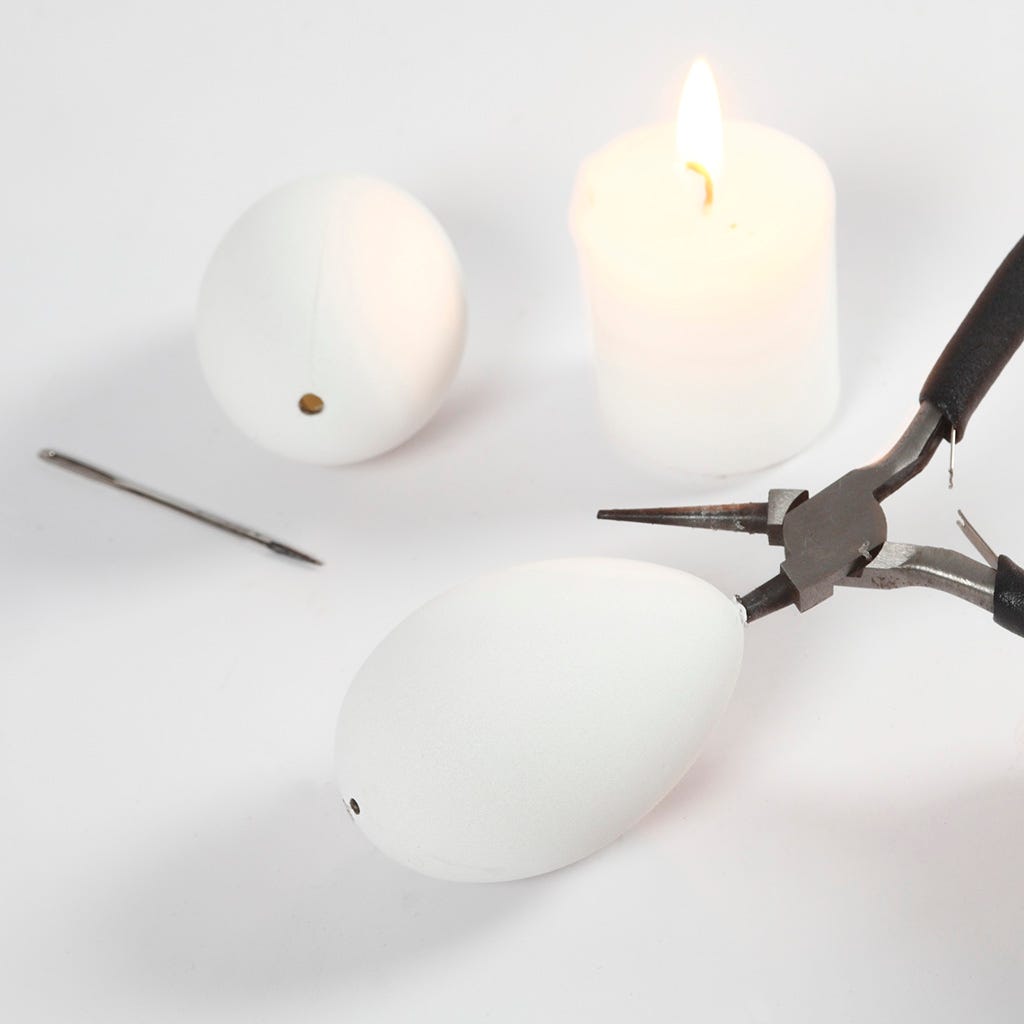 1
Make holes at both ends of the large plastic eggs. Start by drilling with a heated darning needle and then use heated round-nose pliers or a knitting needle. Twist around and push to create the holes.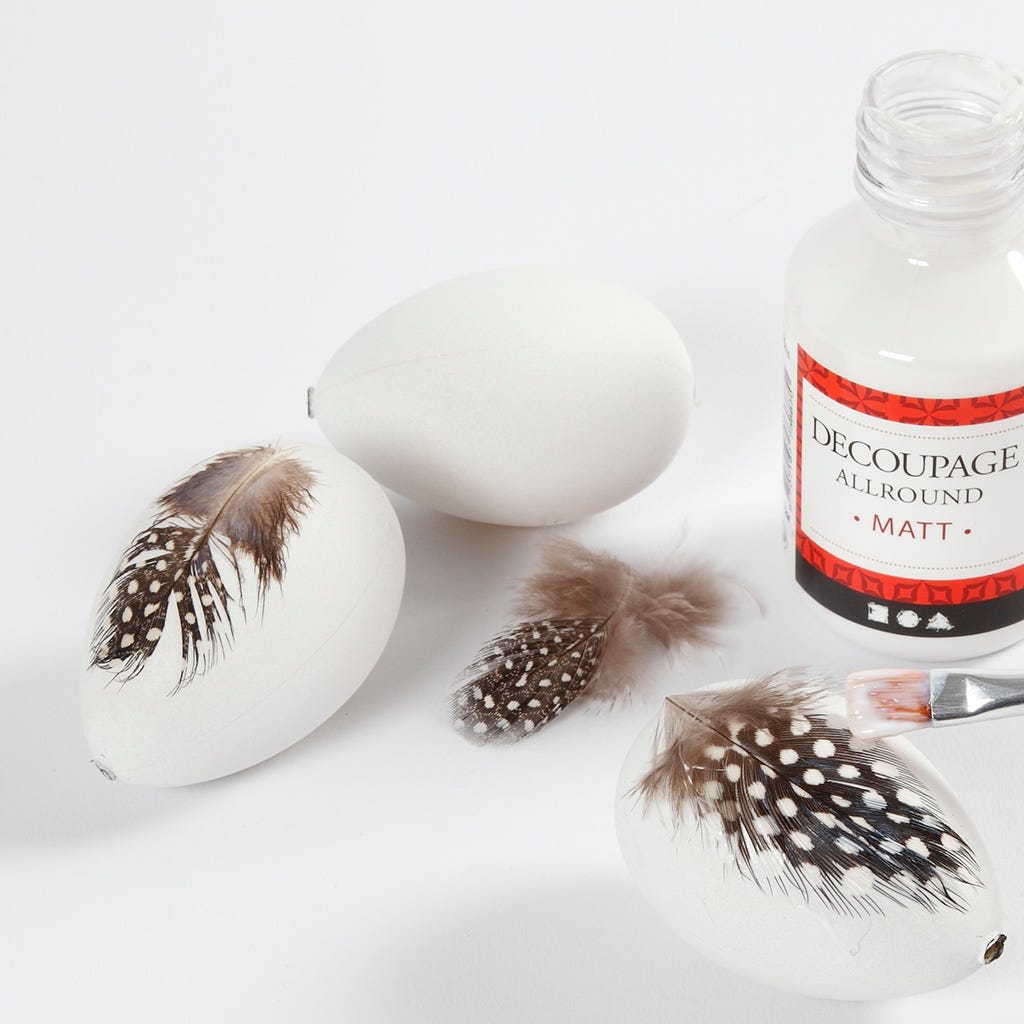 2
Apply decoupage lacquer onto the egg and attach a guinea fowl feather. Apply a coat of decoupage lacquer onto the guinea fowl feather outwards from the shaft of the feather.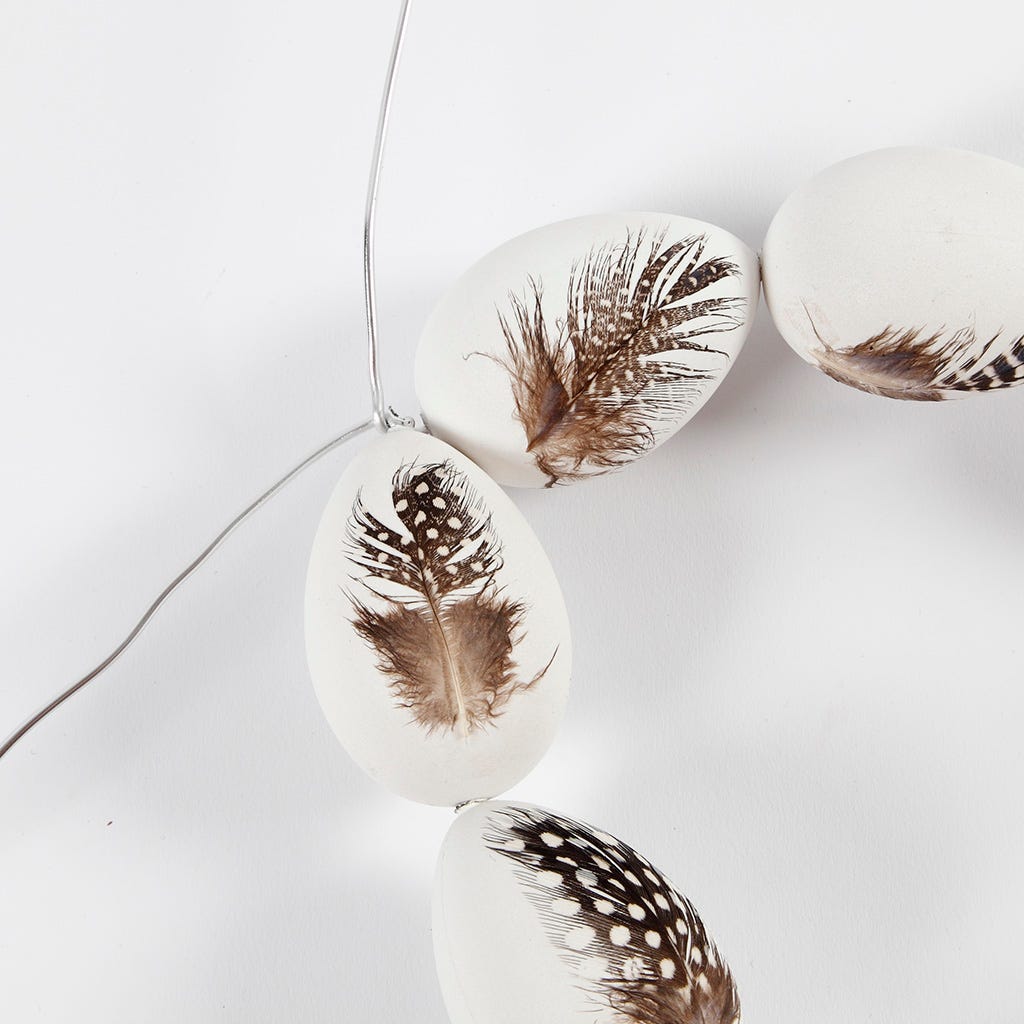 3
Thread the eggs onto bonsai wire. We have used nine decorated eggs for this wreath. Twist the two ends of bonsai wire tightly together to make a closed wreath.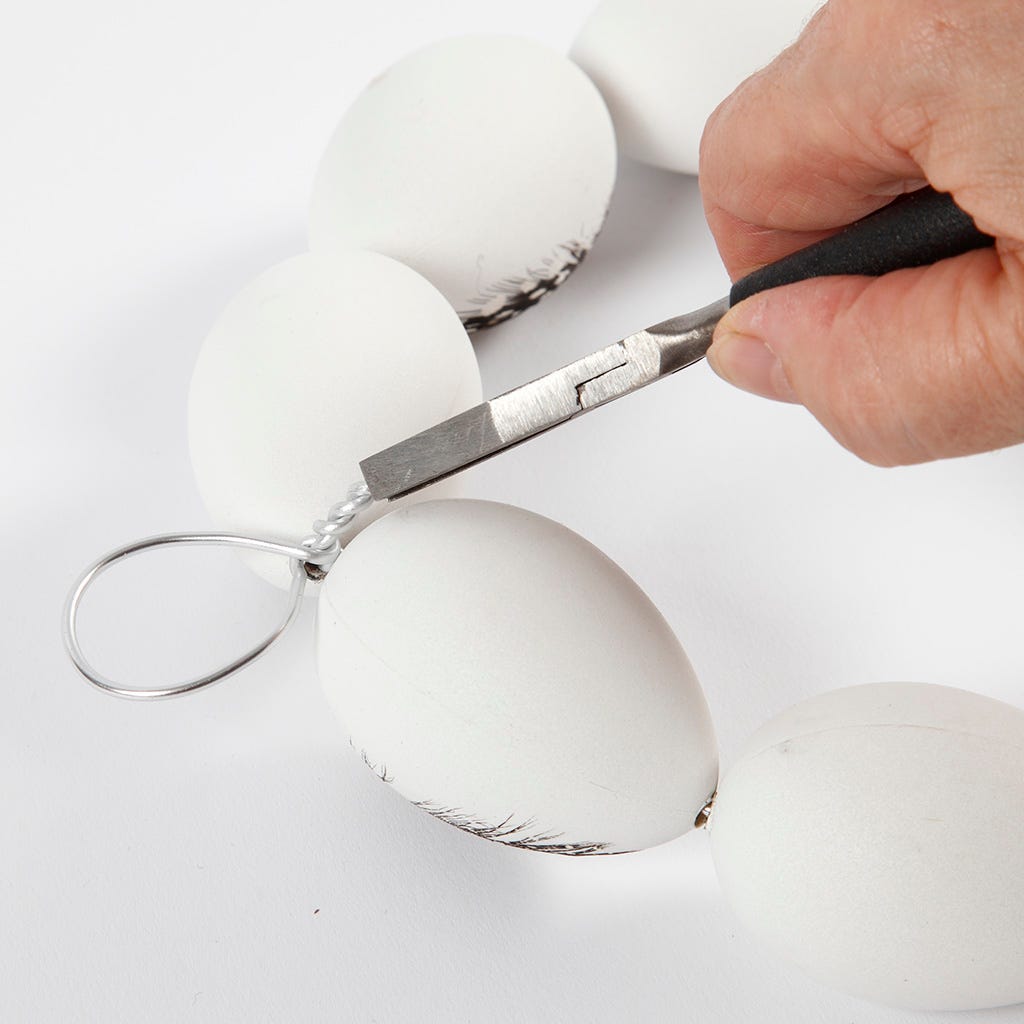 4
Make a loop with one end of the bonsai wire and twist the two ends together on the back of the wreath. Trim the excess bonsai wire.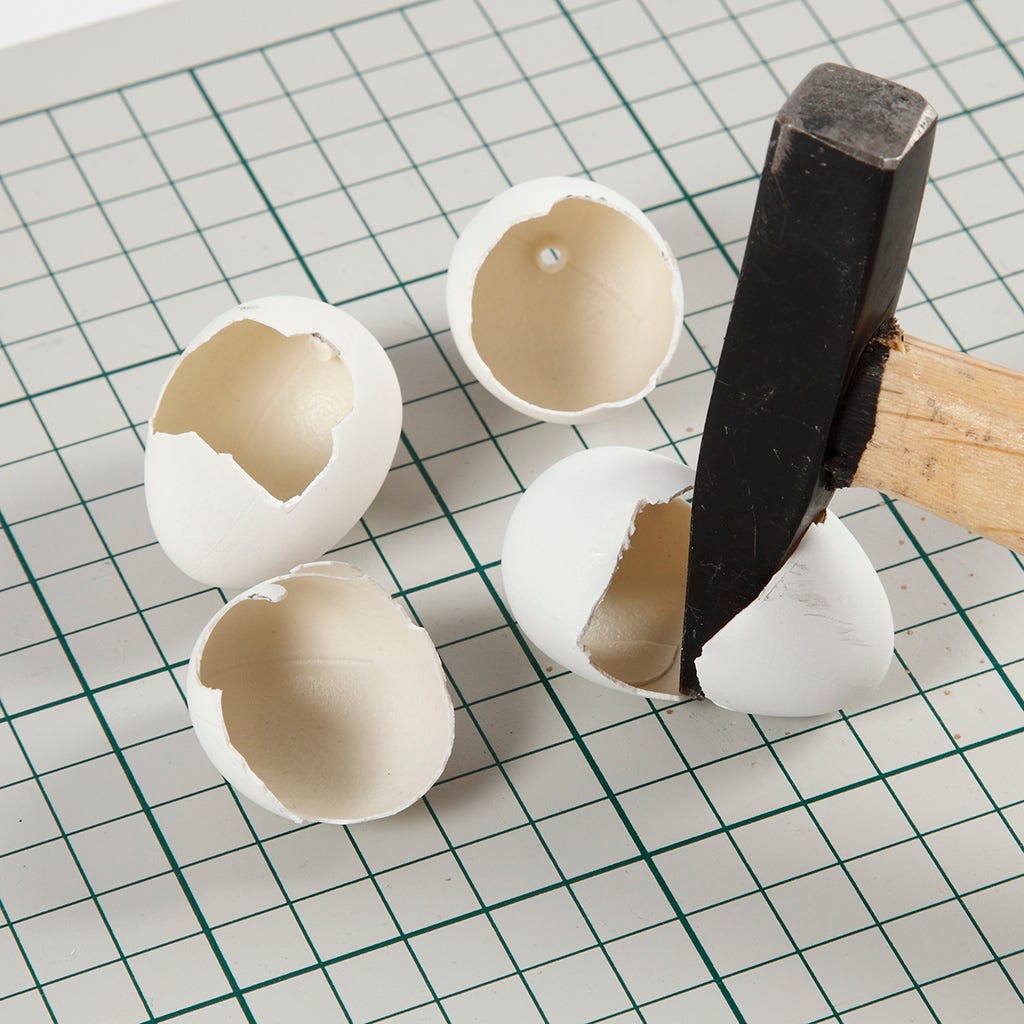 5
Make a hole in the small plastic quail eggs or divide the eggs shells in two (eg: using a hammer).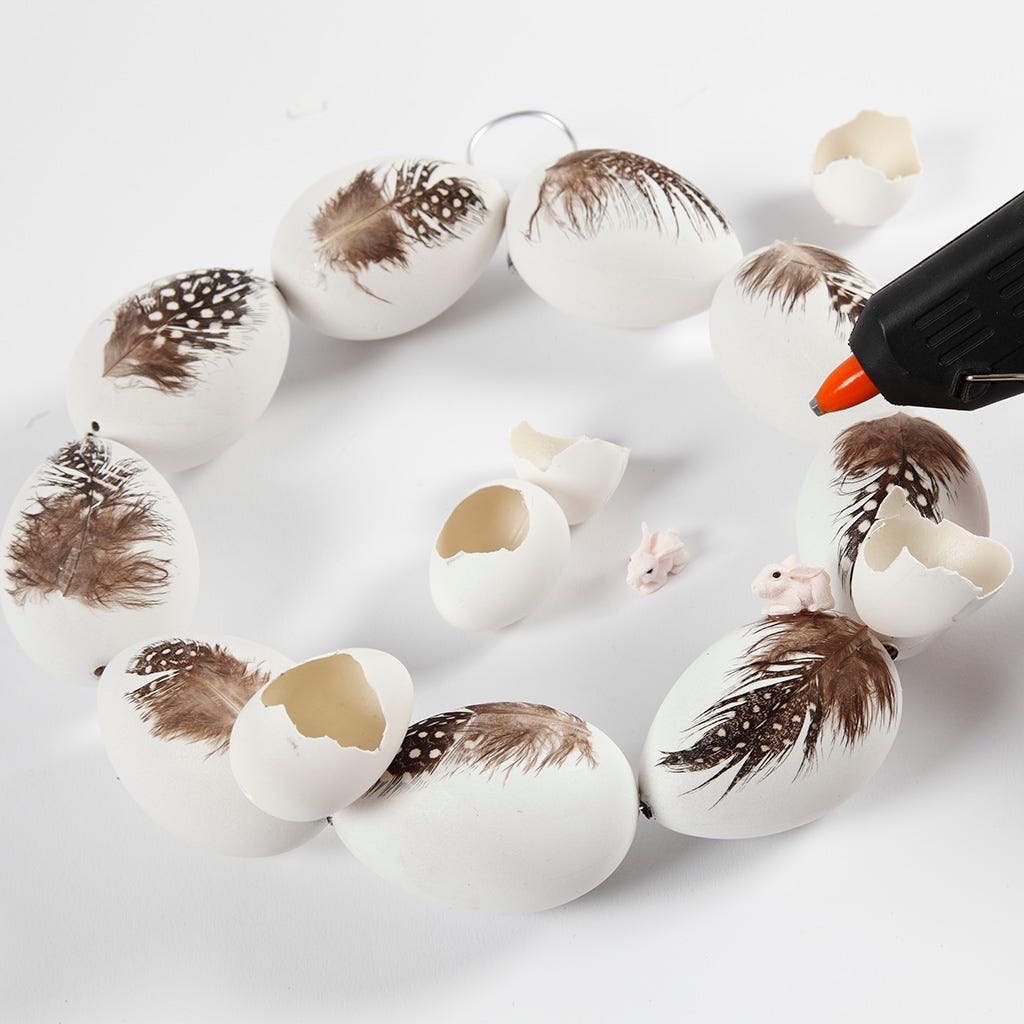 6
Attach the egg shells and the rabbit figures onto the wreath using a glue gun.
7
Attach guinea fowl feathers and white down onto the wreath from the back using a glue gun.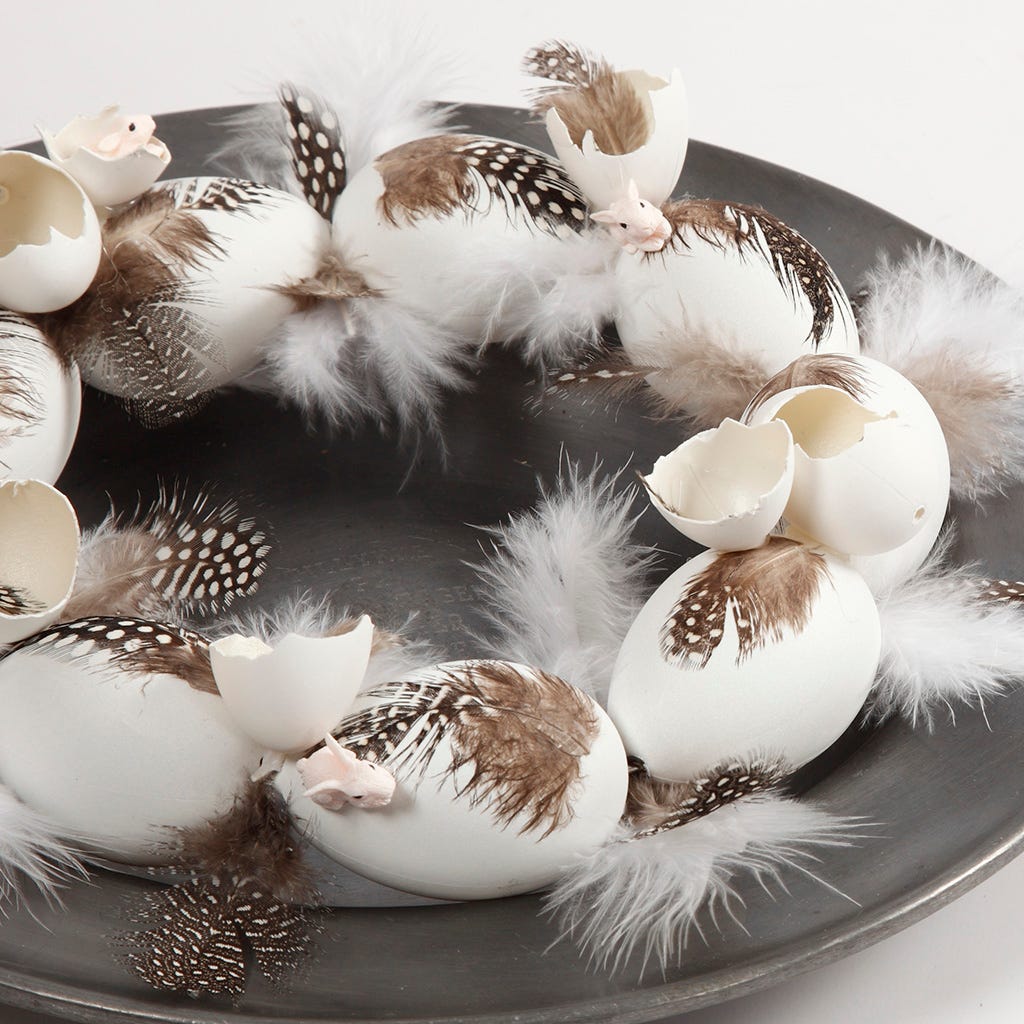 8
You may make the wreath without a loop for hanging, placing it on a dish for decoration.