A wooden Wall Decoration decorated with Ethnic Patterns using a Stencil
A wooden Wall Decoration decorated with Ethnic Patterns using a Stencil
This wall decoration is made from four parts that are hung next to each other to make one large wall decoration.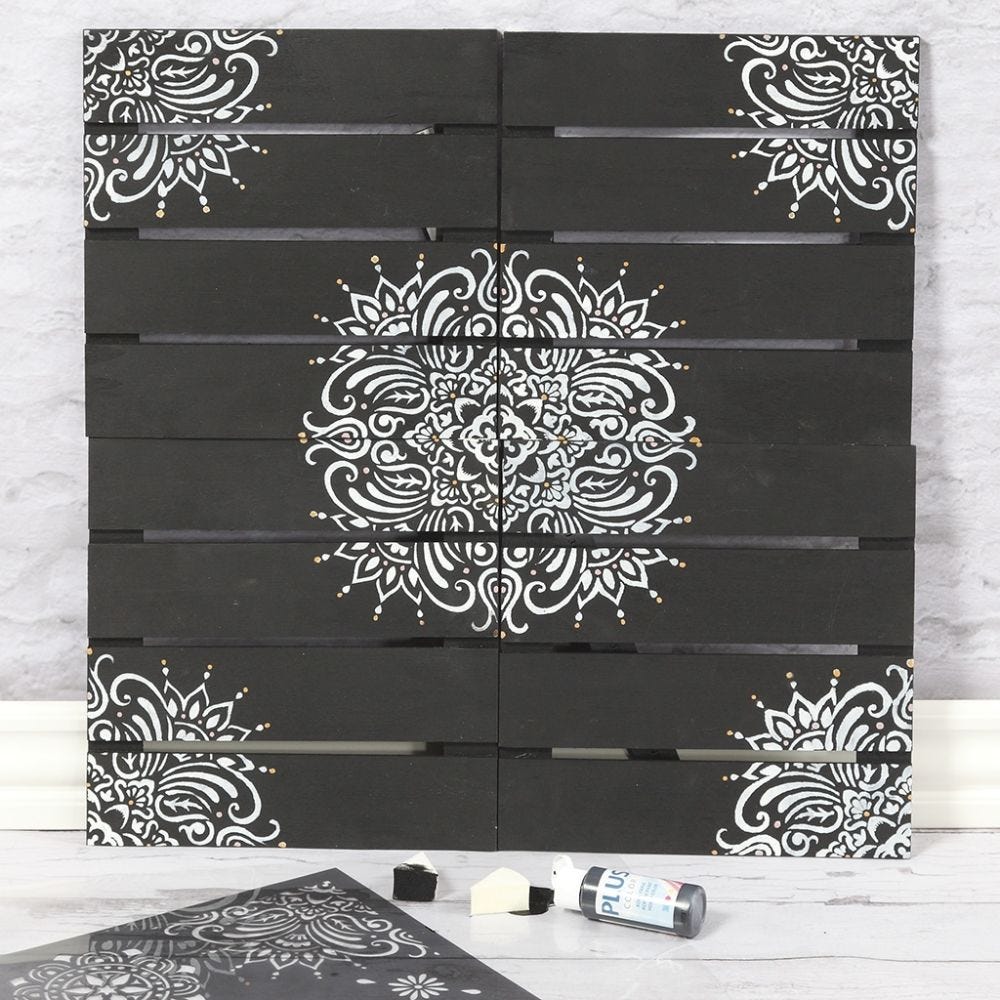 How to do it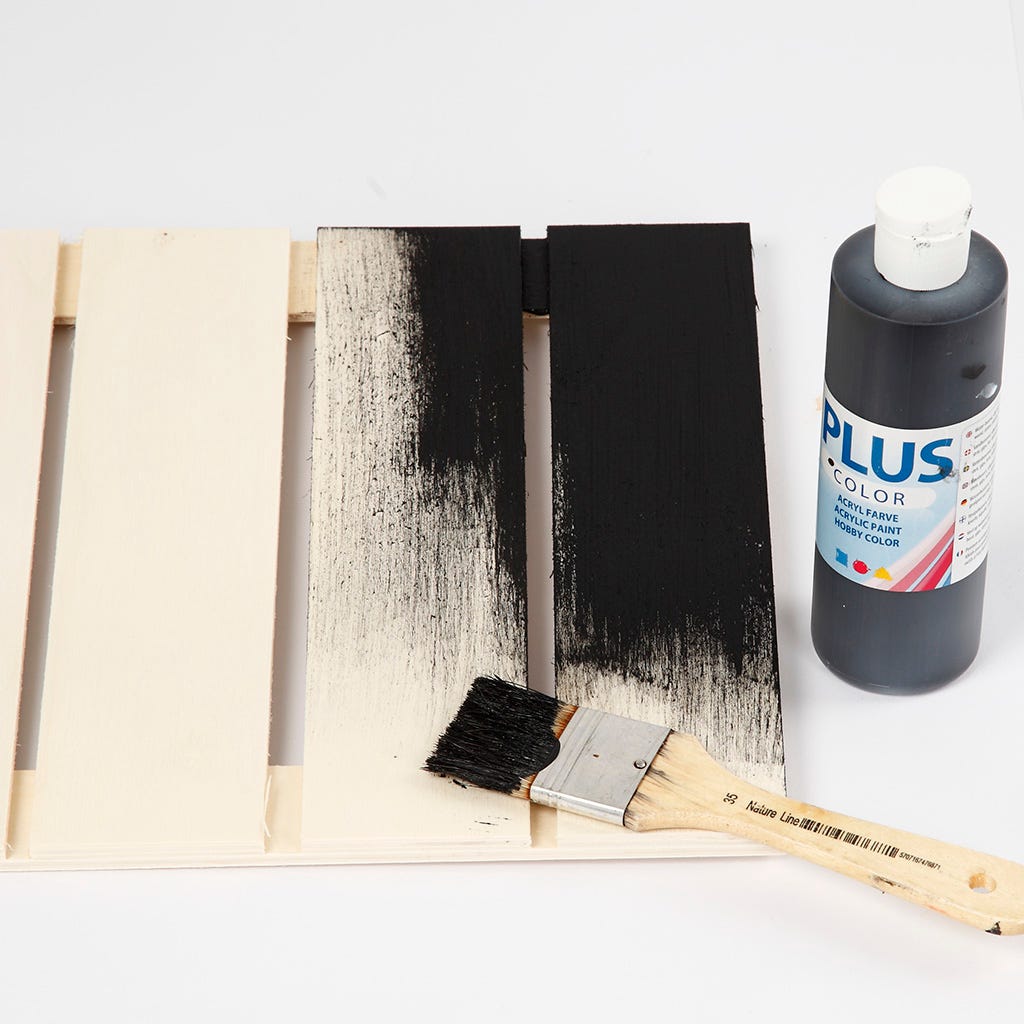 1
Paint the wooden wall decorations with black Plus Color craft paint.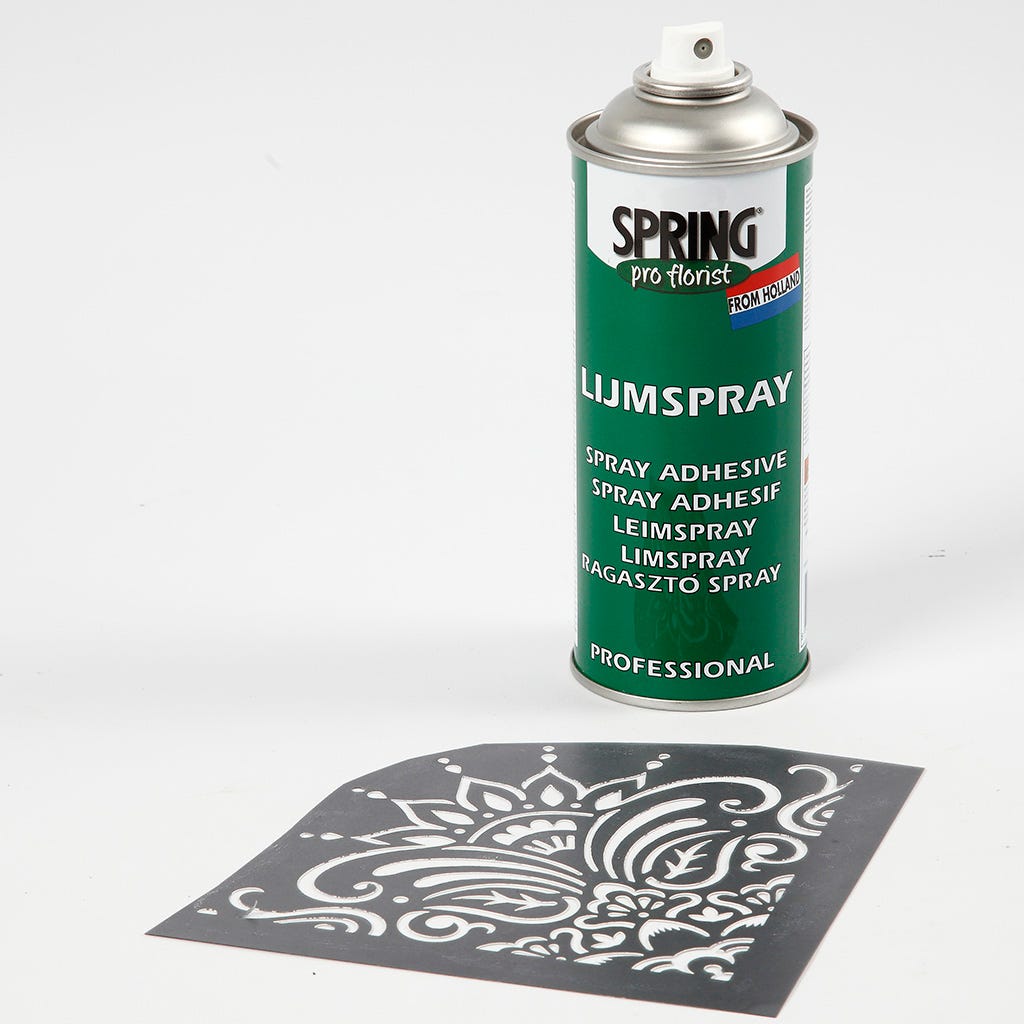 2
Here is a tip to prevent the stencil from sliding: spray the back of the stencil with spray adhesive. Spray a thin layer from approx 25 cm distance. Leave to dry until the glue is tacky; i.e. the glue is sticky, but it no longer sticks to the fingers when you touch it. The spray adhesive cannot be rinsed off afterwards.
3
Place the stencil on the wall decoration and dab a thin coat of Plus Color craft paint over the stencil using a sponge. Only use a very small amount of paint on the sponge. You may dab some of the paint off onto some paper before dabbing onto the wood.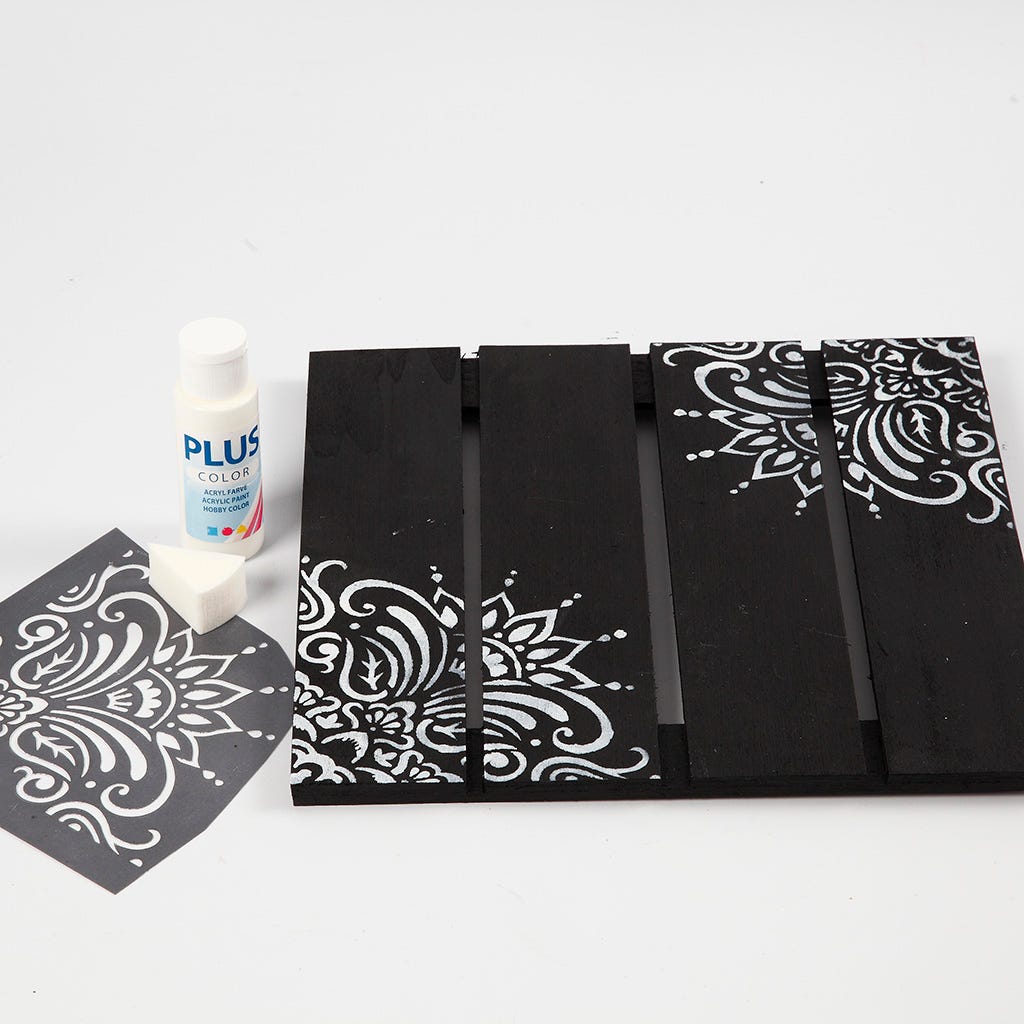 4
Remove the stencil and rinse under lukewarm water. (You cannot rinse off the spray adhesive).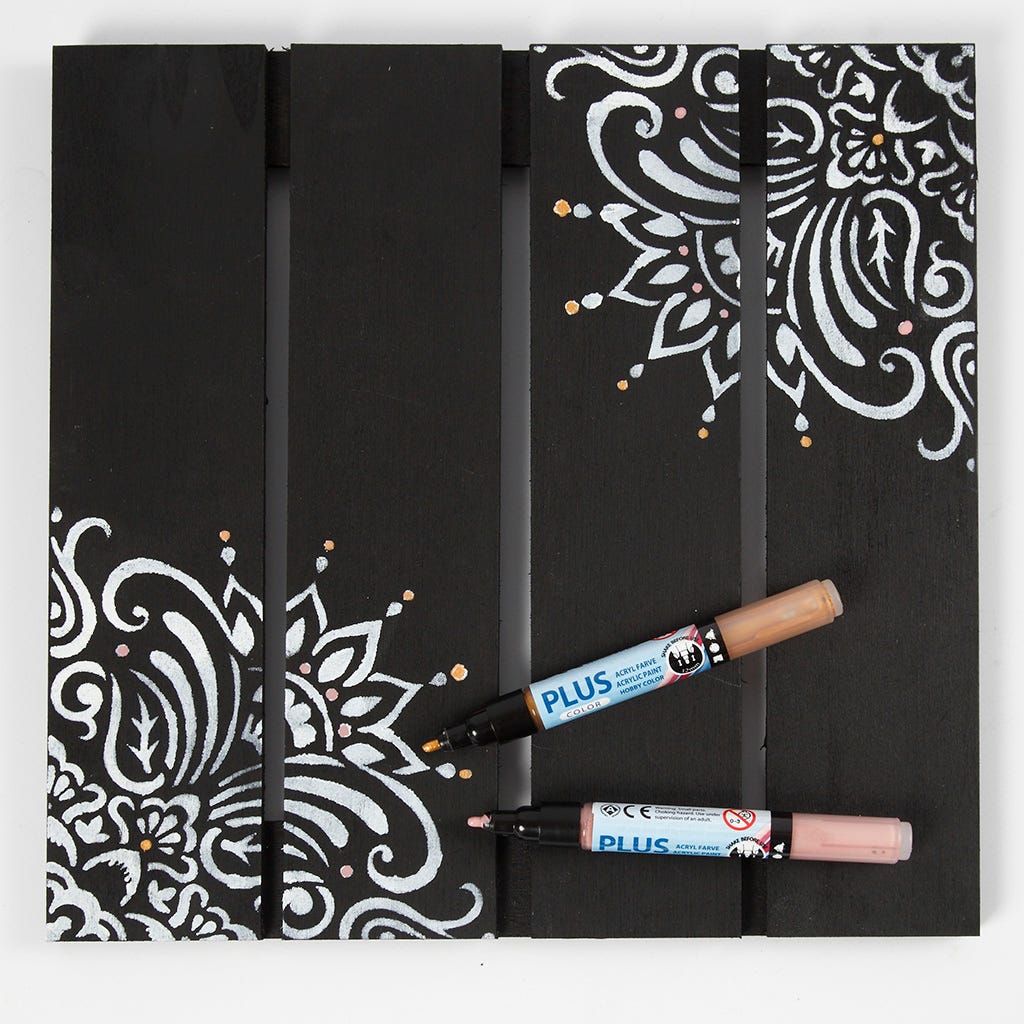 5
Decorate all the corners with a stencilled design. Add small details with Plus Color markers.
Copyright © 2013-present Creativ Company Ltd. All rights reserved | 2 Pine Court | Kembrey Park | Swindon | Wiltshire | SN2 8AD | 01793 616 068 | admin@cc-craft.co.uk