A wooden Tray decorated with Ethnic Patterns using Stencils
A wooden Tray decorated with Ethnic Patterns using Stencils
The inside base of these wooden trays are painted with Plus Color craft paint and are decorated with a stencilled ethnic design.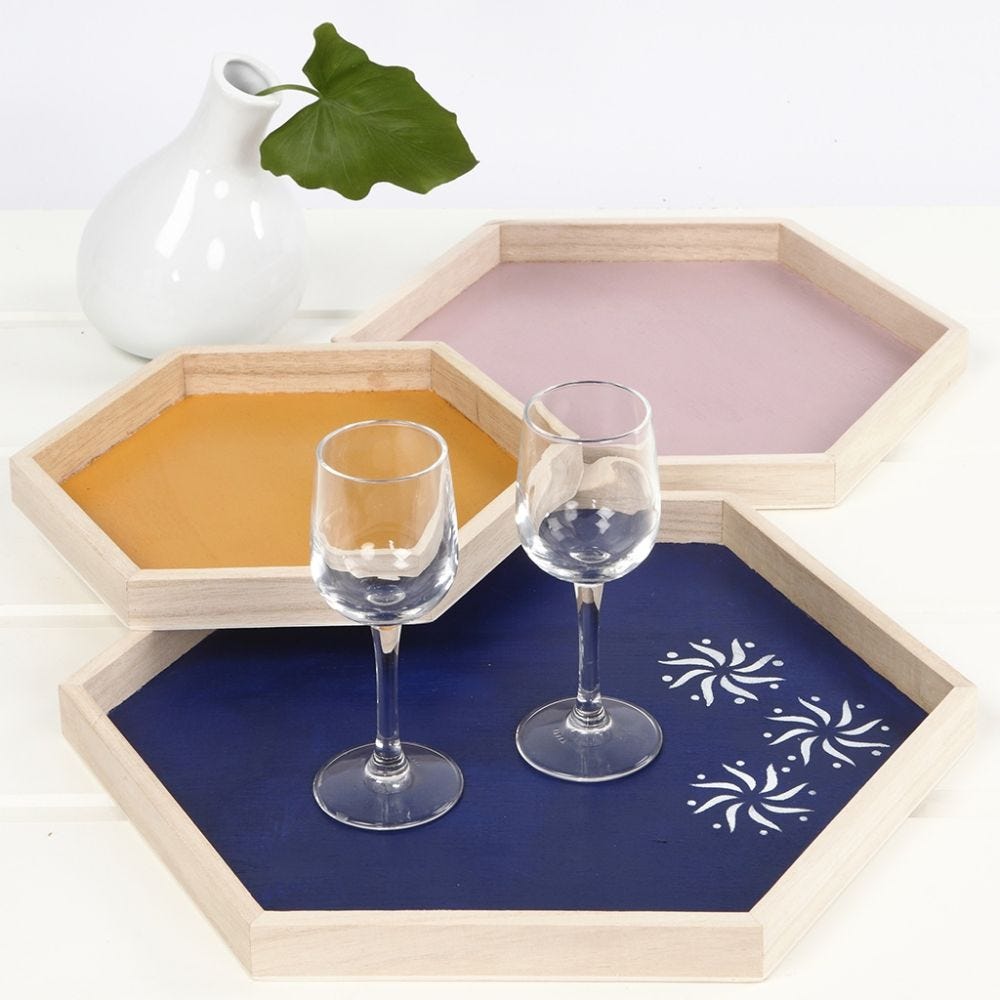 How to do it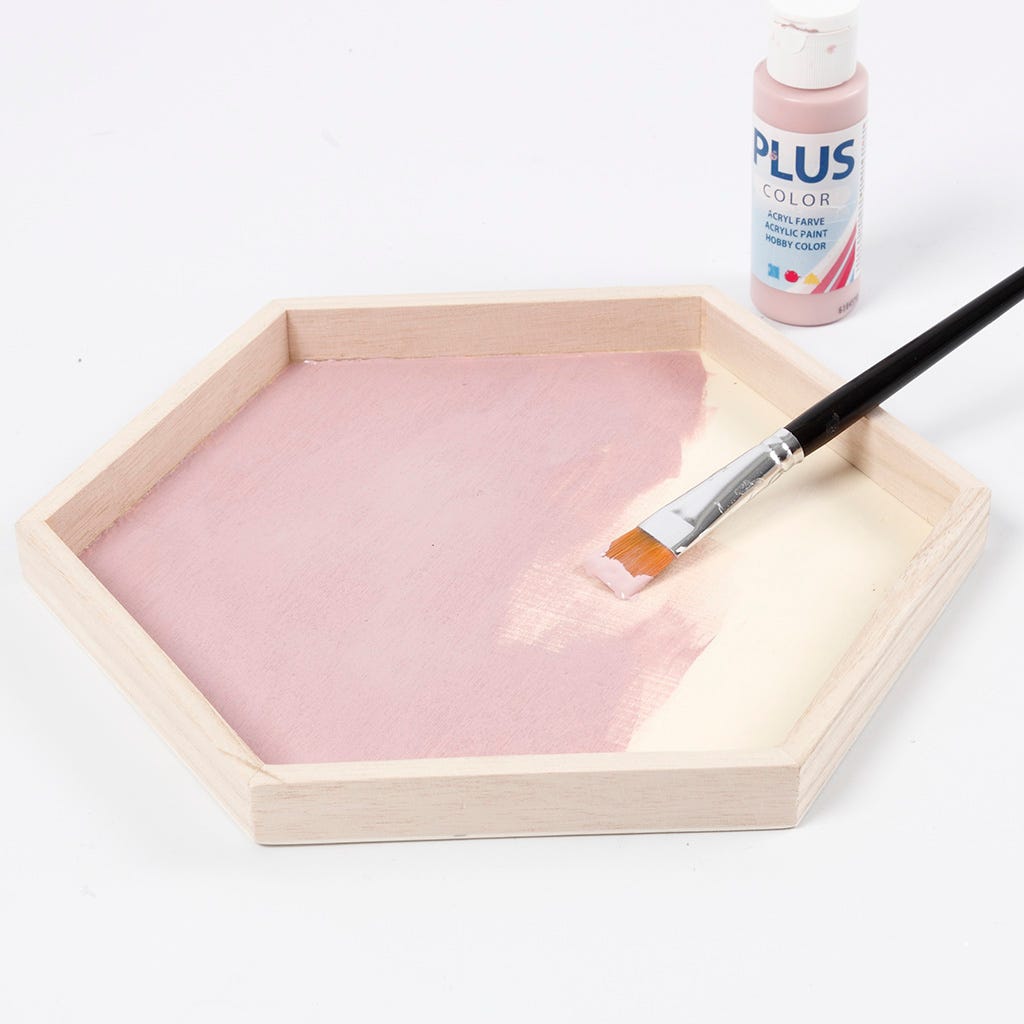 1
Paint the inside base of the wooden tray with Plus Color craft paint.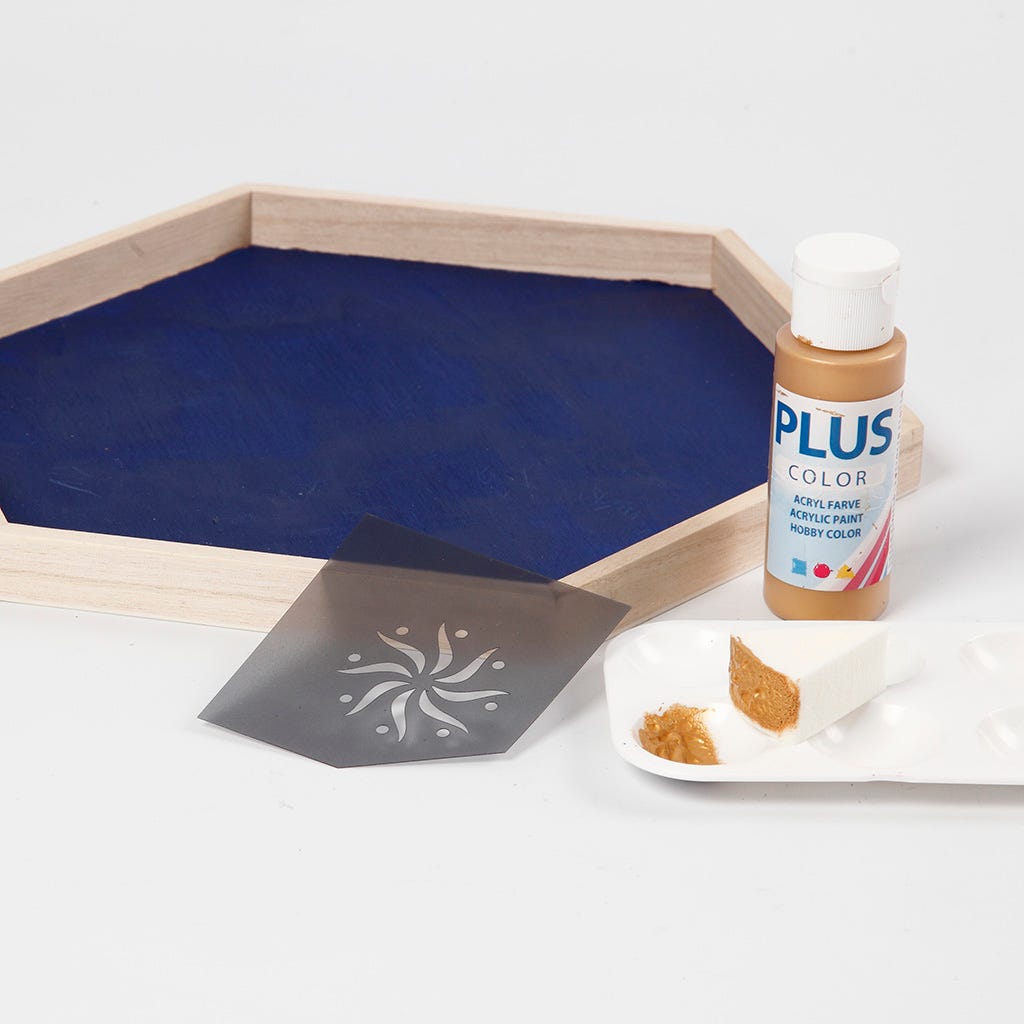 2
Cut out your chosen design from the screen stencil sheet.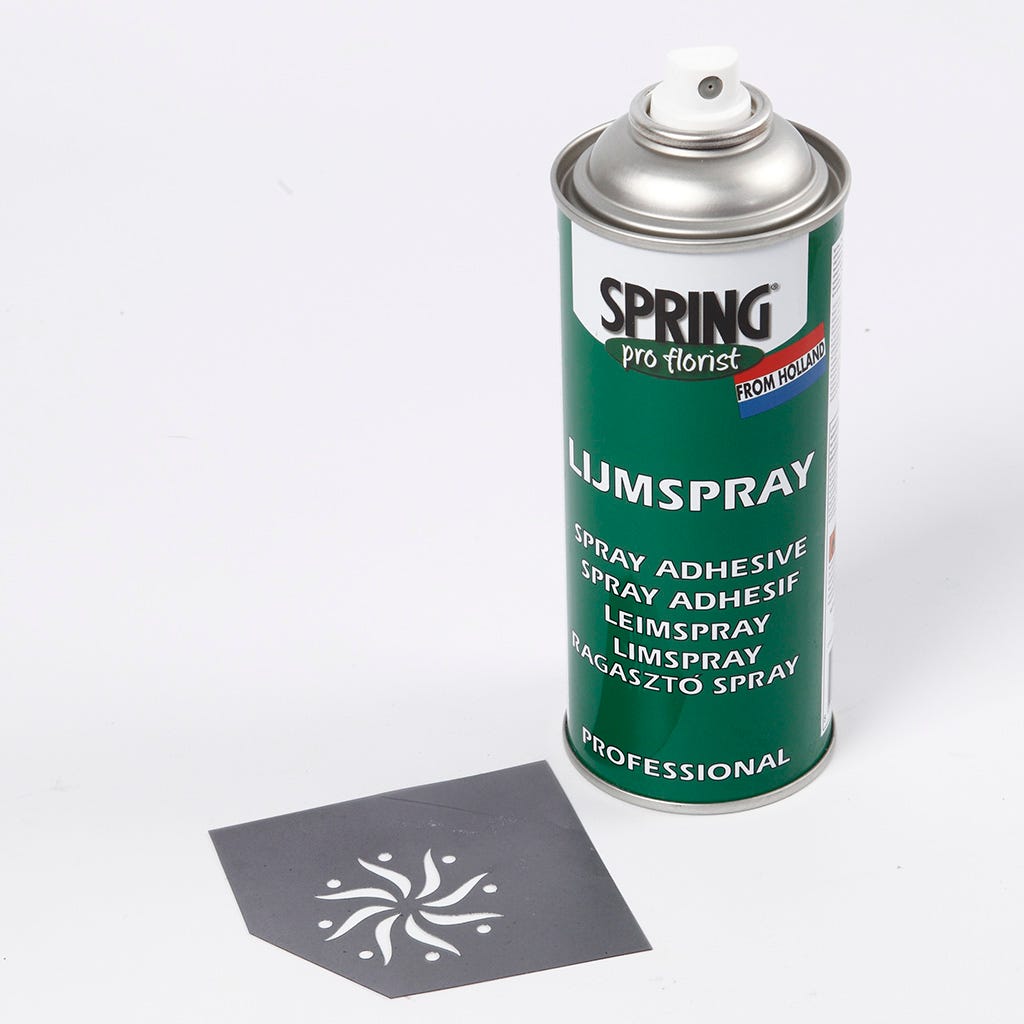 3
Here is a tip to prevent the stencil from sliding: spray the back of the stencil with spray adhesive. Spray a thin layer from approx 25 cm distance. Leave to dry until the glue is tacky; i.e. the glue is sticky, but it no longer sticks to the fingers when you touch it.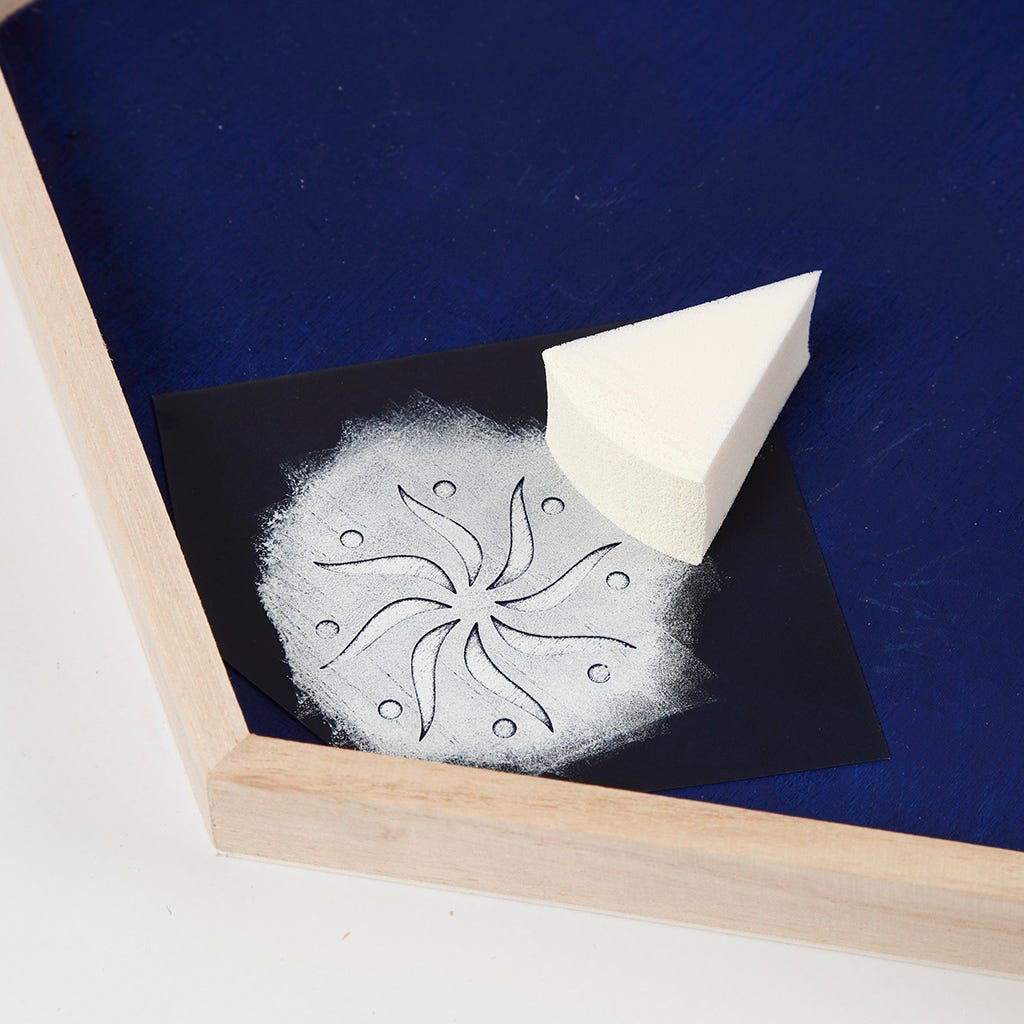 4
Place the screen stencil on the inside base of the tray and dab Plus Color craft paint over the stencil using a sponge. Only use a very small amount of paint on the sponge. You may dab some of the paint off onto some paper before dabbing onto the wood. Rinse the stencil in lukewarm water after use (the spray adhesive cannot be rinsed off).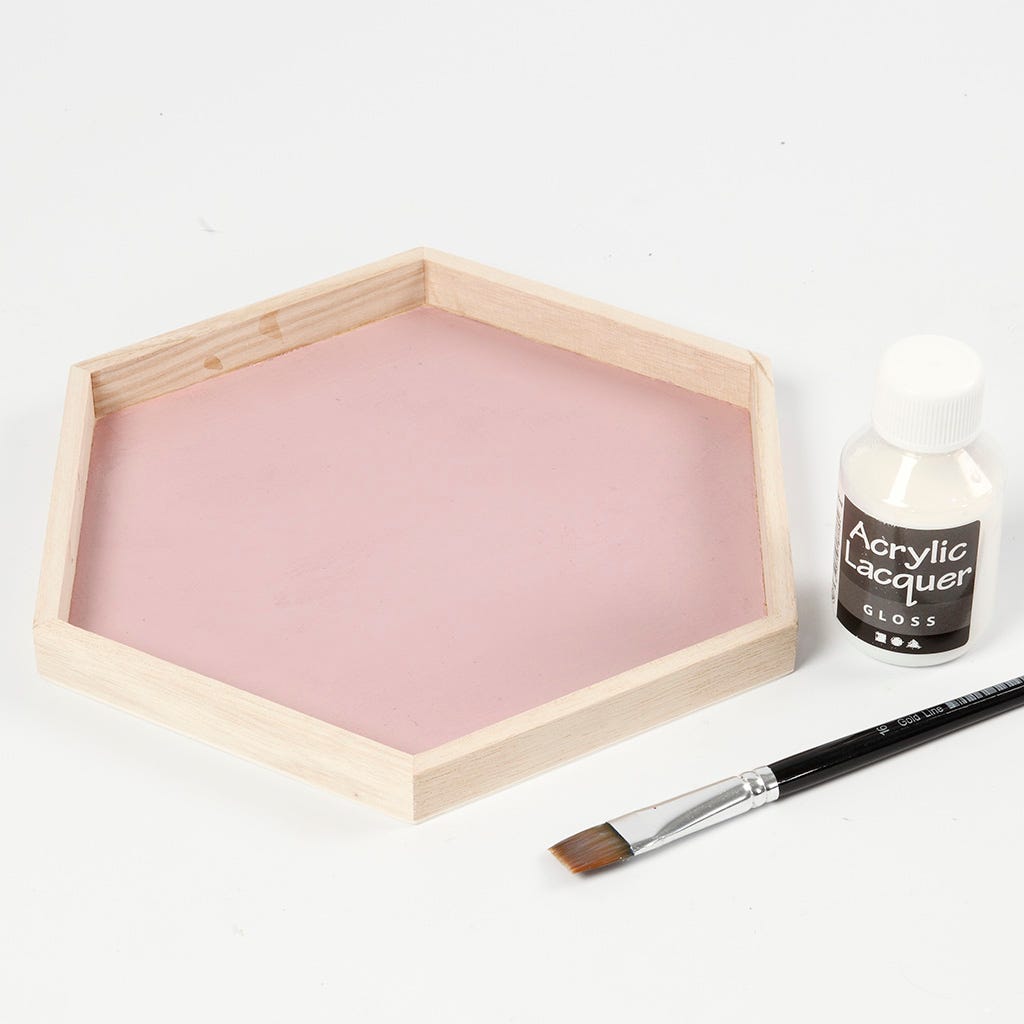 Copyright © 2013-present Creativ Company Ltd. All rights reserved | 2 Pine Court | Kembrey Park | Swindon | Wiltshire | SN2 8AD | 01793 616 068 | admin@cc-craft.co.uk