A whale and a crab decorated with craft paint and bio glitter
A whale and a crab decorated with craft paint and bio glitter
Paint this wooden whale and wooden crab with Plus Color craft paint using the dabbing technique. Decorate further with bio glitter.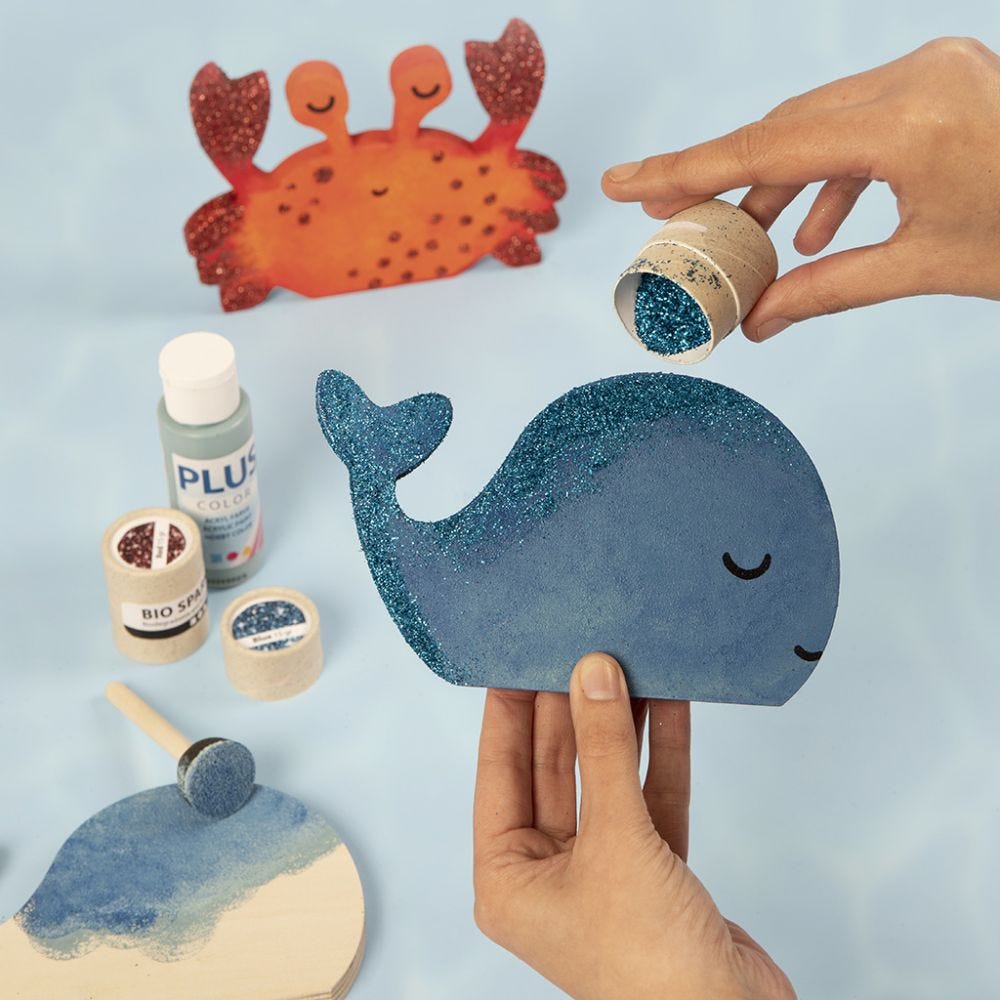 How to do it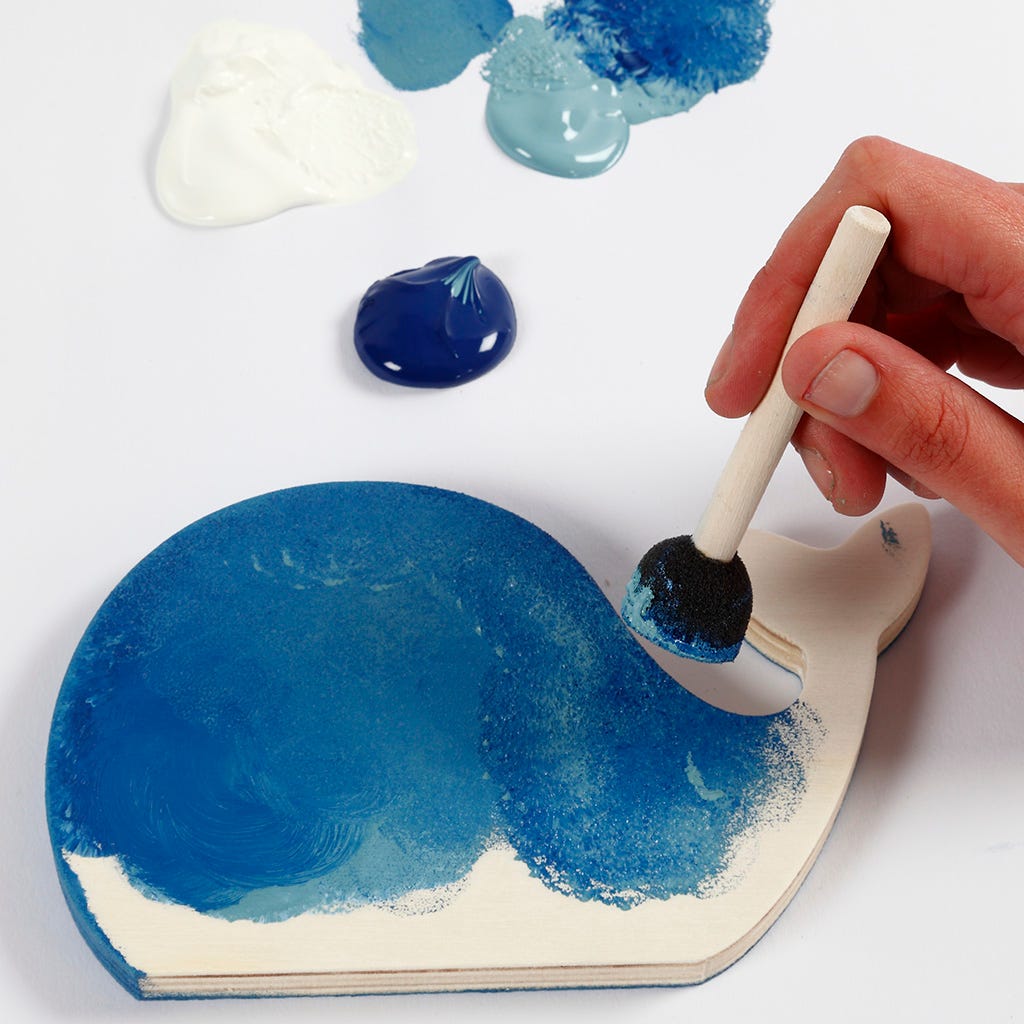 1
Mix the paint in shades and dab the paint onto the wooden shape with a foam stencil brush until you have reached your chosen shade.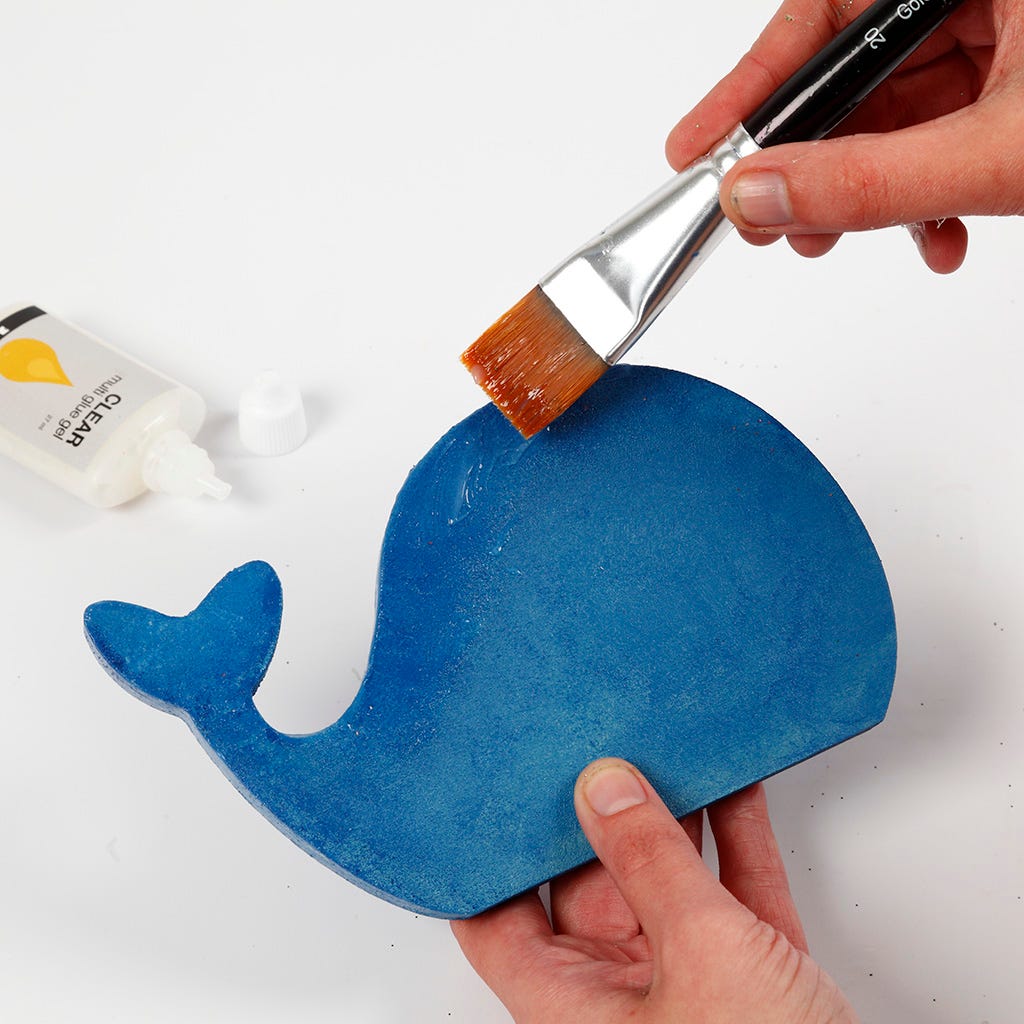 2
When the paint is dry, apply glue to areas that you want to sprinkle with glitter.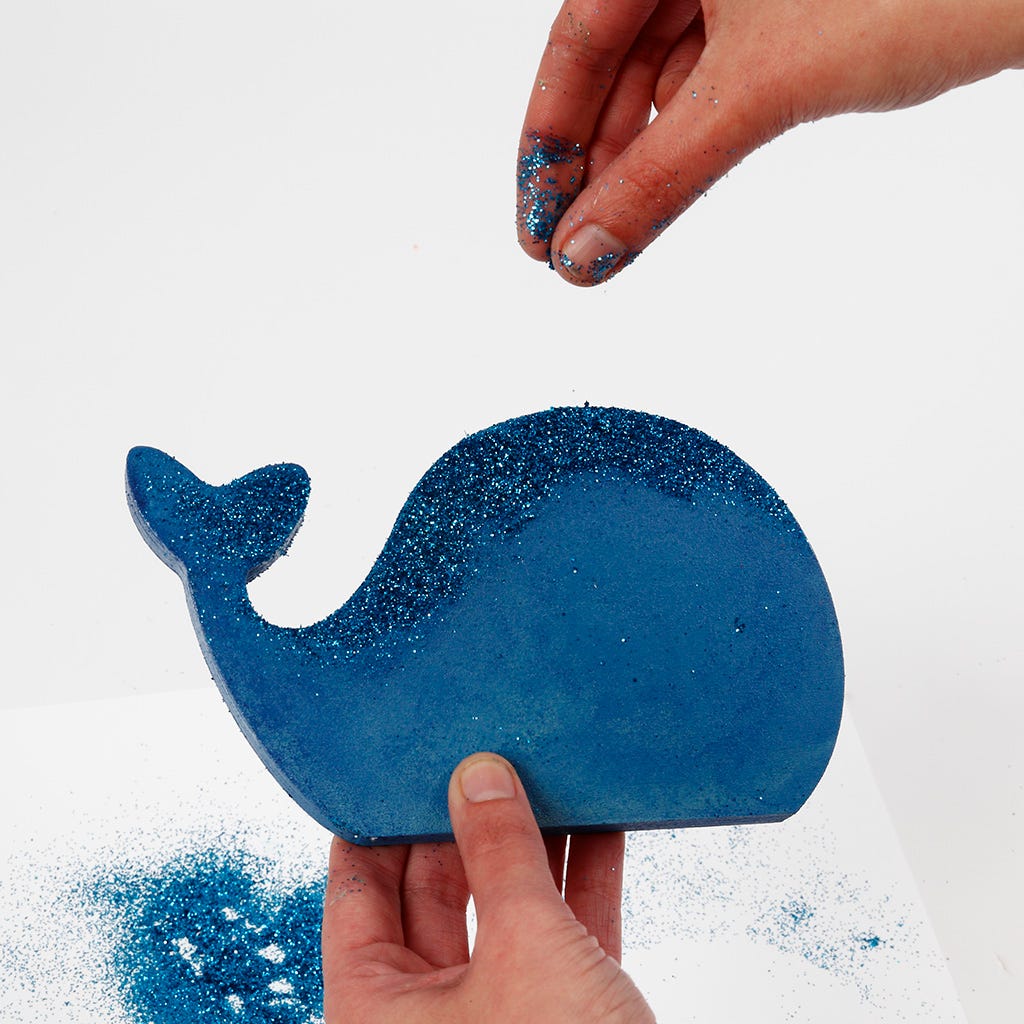 3
Sprinkle glitter onto the wet glue. A tip: Place a piece of paper underneath to collect excess glitter. Fold the paper and pour the glitter back into the tub.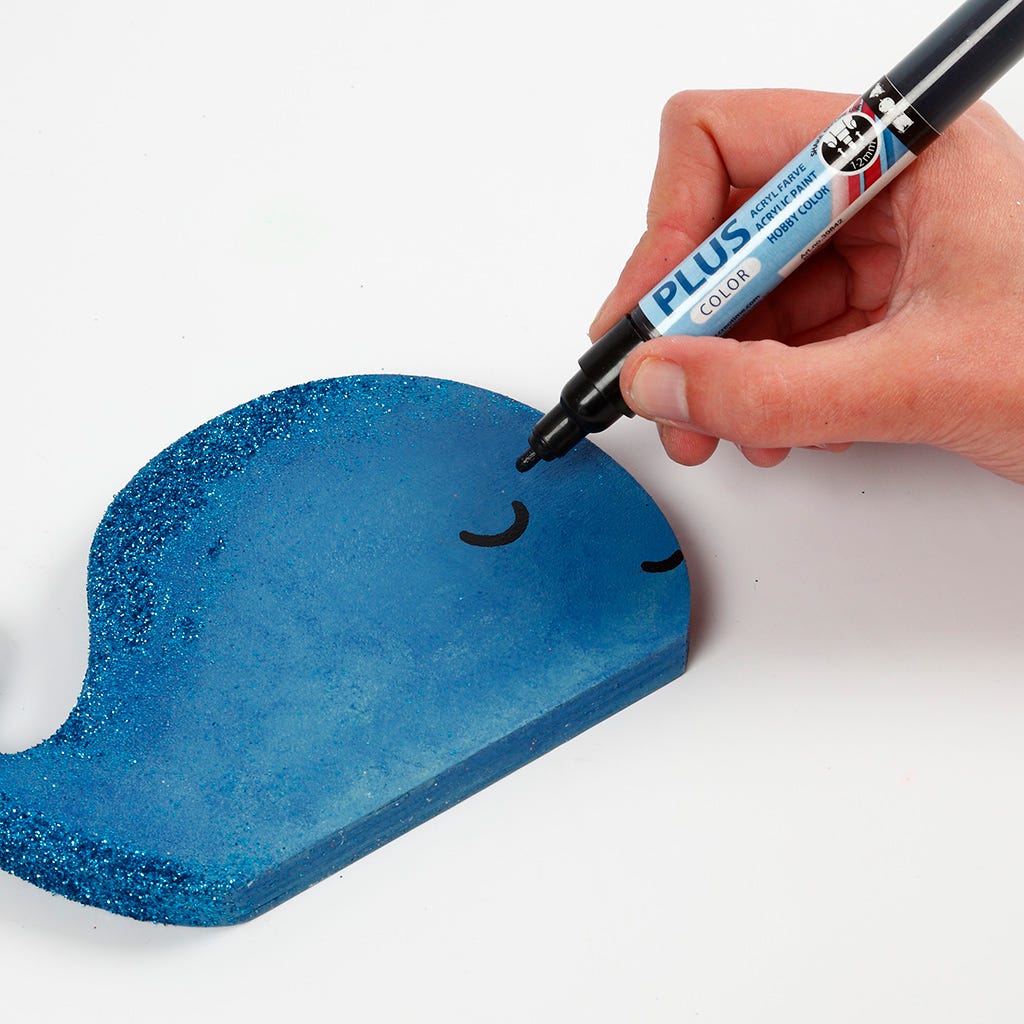 4
Finish by drawing the eyes and the mouth on the shape using a Plus Color marker.