A Unicorn Necklace from Shrink Plastic with a pre-printed Design
A Unicorn Necklace from Shrink Plastic with a pre-printed Design
This unicorn design is pre-printed on shrink plastic for colouring in with colouring pencils. The shape is then cut out, a hole is made for attaching the shape to a chain after it has shrunk to 1/3 of its original size in a household oven. A tassel is made from cotton cord for attaching onto the necklace for decoration.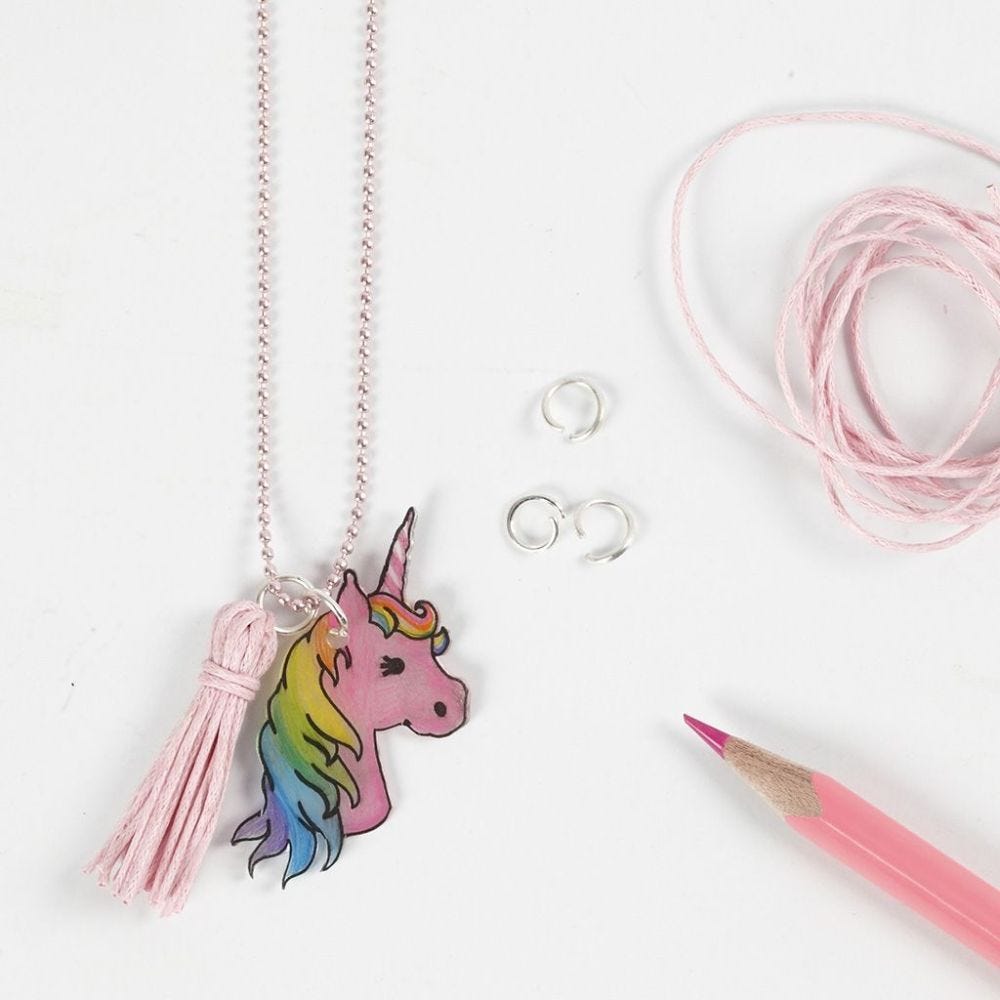 How to do it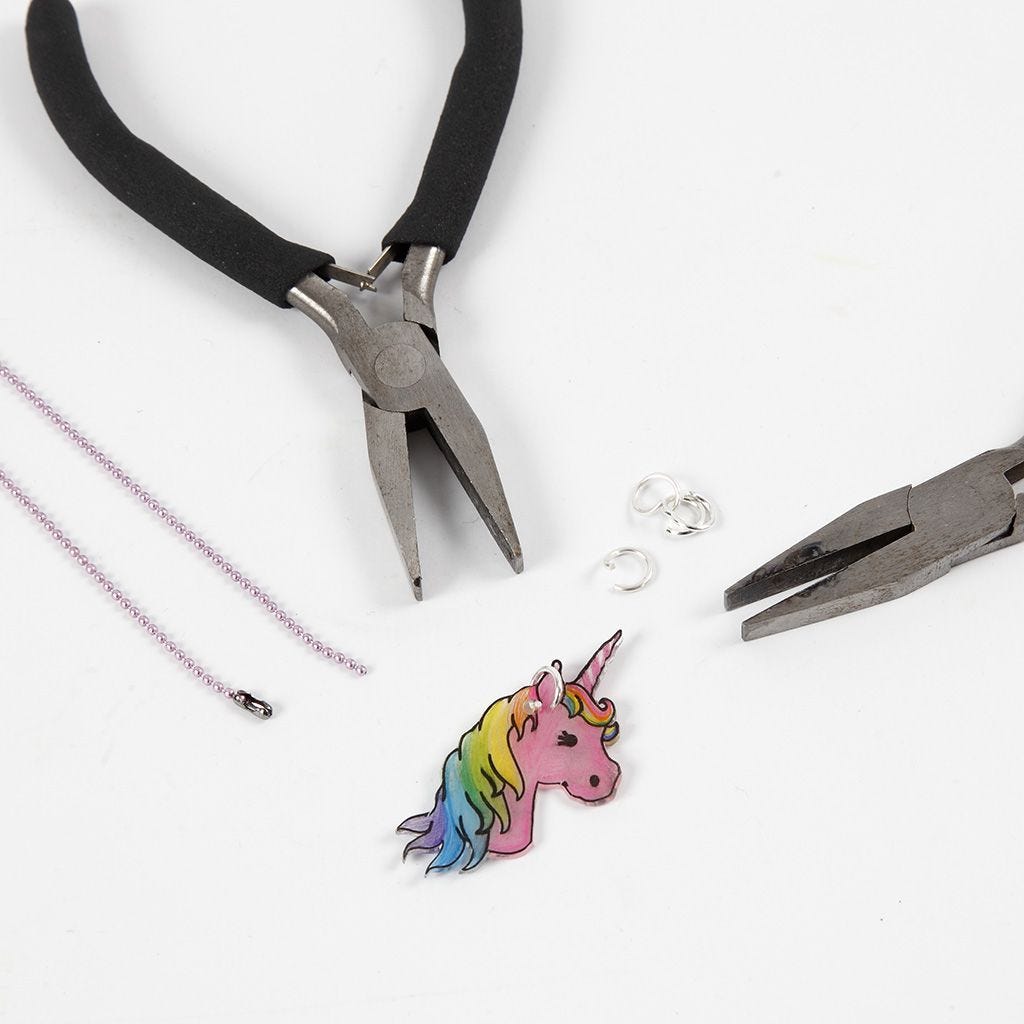 1
Colour in the design on the shrink plastic using colouring pencils. Cut out the shape and make a hole with revolving punch pliers or a hole punch. Remember that the hole also shrinks to approx. 1/3 of its original size. Place the shape on a baking sheet and shrink it in a household oven at 170°C.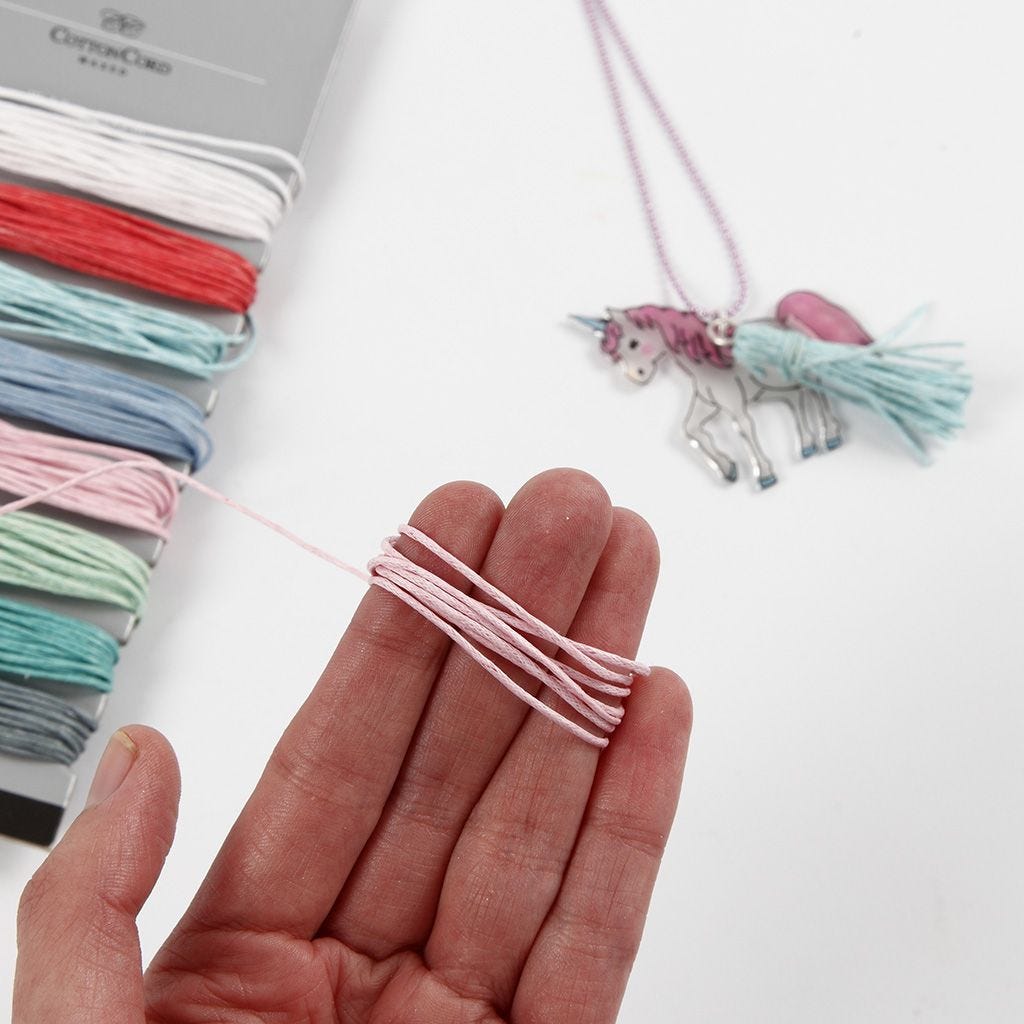 2
Make the tassel by wrapping a piece of cotton cord around 3 fingers. Feed a piece of cotton cord through the loops at one end and then tie another piece tightly around that end to secure the entire bundle of loops. Cut open the loops at the other end. You may adjust the length of the tassel by trimming this end. See idea No. 14931 for further instructions on how to make a tassel easily.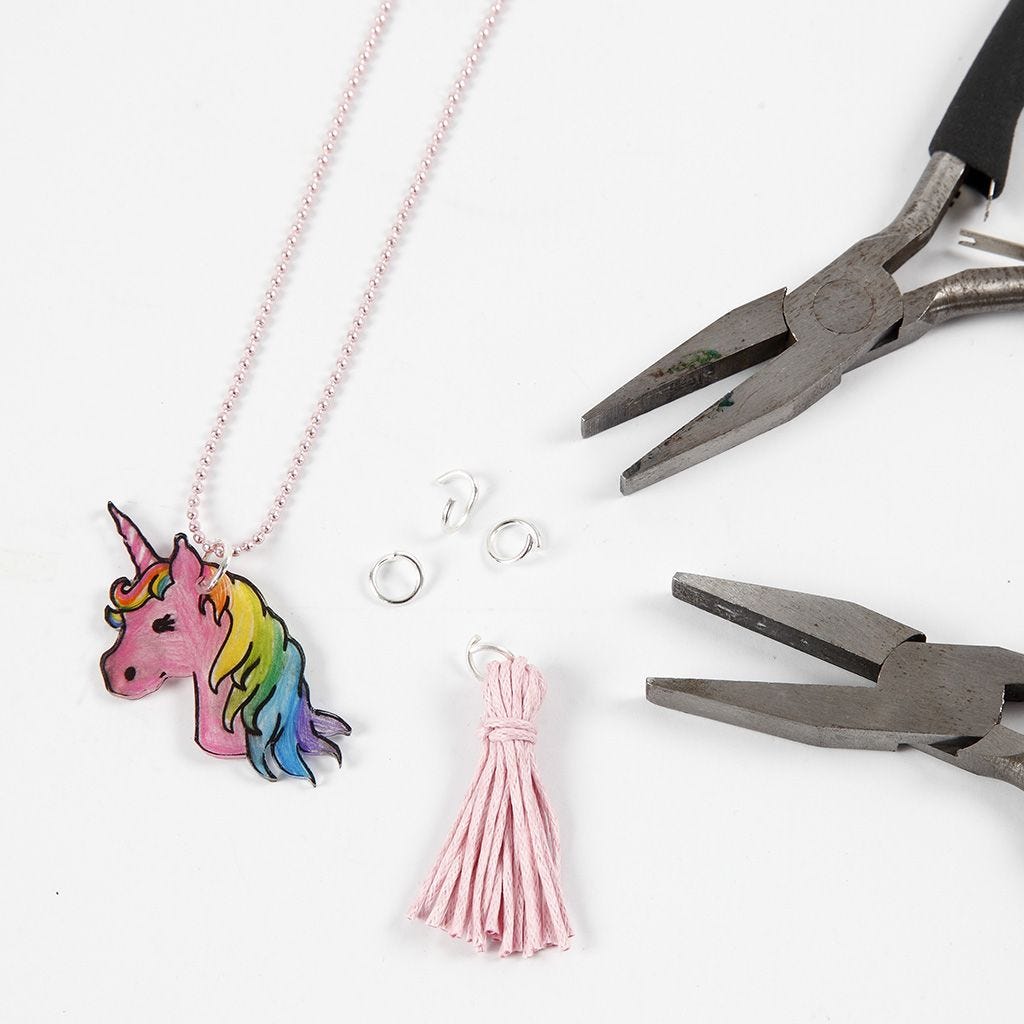 3
Attach the tassel and the unicorn shape to different round jump rings and slide both onto a bead chain cut to the desired length. The chain is fastened with the supplied collar fastener.